u-he has announced the release of the Uhbik-F Rack Extension flanger effect unit for Propellerhead Reason.
Our flanger, from through-zero tape flanging (dramatic jet-effect!) to classic stomp-box type chorus, with LFO modulation and feedback / resonance.

Uhbik-F simulates two tape machines per audio channel, with recording and playback heads that can even occupy the same position if you want – impossible in the real world! Bass frequencies can bypass the effect ('bass sanctuary') to ensure LF-stability while the rest of the sound is swept around. Turn up the drive (2nd harmonic distortion), and your lead line will scorch its way through any mix!
The Uhbik-F Rack Extension is available to purchase for the introductory price of $19 USD until November 12th 2012 (regular $39 USD).
Here are the details to this new Reason tutorial:
More info on Reason: http://www.propellerheads.se/products/reason/
Max Rehbein (aka Dorincourt) joins us for a guest video, showing you how to create an aggressive, hard hitting dubstep bass. Using the standard Reason devices, learn how to really get your sound to roar by using effects and how to make it sit well in the mix.
After this, you'll be able to make that love-it-or-hate-it dirty wobble bass we all know!
http://ios-music.homewoke.net
It corresponded to AudioCopy with the latest update. You can use this in earnest.
Figure updates below:
That's a nice little update, here's what's new:
AudioCopy—enabling pasting of Figure audio directly into AudioPaste or Pasteboard compatible apps on iOS
WIST (Wireless Sync-Start Technology)—simultaneously start two iOS devices with compatible apps
Additional new atonal / chromatic scale mode
Performance pads now have a grid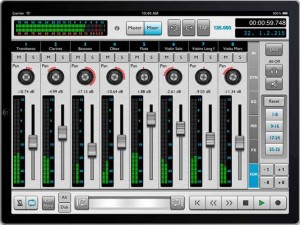 Harmony Systems, Inc. has announced the worldwide availability of Delora rsTouch, an iPad application that offers control surface functionality for the Propellerhead Reason music application on a Mac or PC. rsTouch emulates Reason's Mixer and transport functions, allowing nearly complete operation of Reason's transport controls and Main Mixer from the iPad.
rsTouch works with Reason 6.5 or higher, Reason Essentials 1.5, or Record 1.5 installed on a Mac or Windows PC. It supports either "wired" MIDI connections using an iPad compatible USB MIDI interface, or "wireless" MIDI connections using iOS compatible network MIDI. Reason control surface support files are required and are available free from the Delora website.
rsTouch expands the Delora Software line of music controller apps for iOS devices, including lpTouch for Logic, gbTouch and gbRemote for GarageBand, and vKiP and vKi for Kyma.
Record and mix songs, mute or solo any channel during playback. Channel fader meters, master volume meter, and "Big Meter" provide visual feedback to monitor audio levels. Set start and ending loop points and navigate through the song with the jog strip. Know where you're at with the timecode and bar-beat display, and channel name and number identification.

Sound setting and level adjustments are made easily with large, multi-touch, color-coded rotaries and faders. rsTouch's seven screens offer the ability to edit send effects, insert parameters, and EQ settings, as well as adjust channel, pan and dynamics levels. A dedicated Master screen allows full adjustments of Reason's Main Mixer master section.
rsTouch is available for $9.99 (USD) on the iTunes App Store.
More information:
In this video, Line 6's Propellerhead Product Specialist Matt Piper shows you how to use Propellerhead's new Radical Piano Rack Extension as a Send Effect for processing audio. Although the example in the video shows the effect being used on drums, this effect can also sound great on vocals or solo instruments.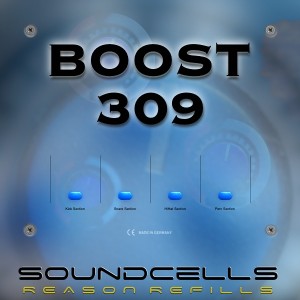 "Boost 309 v4″ is based on the complete sample set of the vintage, lo-fi but charmingly sounding machine Rave-o-lution 309 by a company named Quasimidi. Soundcells has created 100 brand new combinator drum machines for you with these samples.
It all ranges from the old original 309 thing to amazing and unique patches that could have never been created within the 309 itself. Besides cool beats and complex, crazy rhythms Boost 309 will offer the user even more! Version 4 is an awesome update which adds 20 combinator patches: 5 combinator drum machines (plus their 5 shuffled counterparts) & 10 great playable combinator synth patches. Not to forget about the new Kong & ReDrum kits..
Boost 309 version 4 Contents:
• 230 combinator patches in 4 folders: Bass, Leads, Pads, Polyphone Synths.
• 100+ NNXT patches, 20 Kong kits, 26 ReDrum kits and over 300 samples from the original 309.
• 60+ rex loops making use of the "Boost 309″ drum machines as also the original machine.
• 5 tracks in RNS format – inspiring with highly 'tutorialesque' value.
A web address to link to for more info and many "Boost 309″ only MP3s:
Offering price per Unit is 19.90 ,- EUR (normally 29,90 ,- EUR)
A quick comparison of Retronyms TableTop TT-303 and Propellerheads ReBirth on the iPad.
"They sound like the same synth engine to me
What do you think?"
The Prop-guys provides an in-depth tutorial on acapella, perhaps might come in useful
What's the difference between a professional music producer and an amateur beat maker? Answer: Vocals. Vocals is what elevates a beat – no matter how cool it is on its own – to becoming a track that people can identify with, sing along to, and want to hear again. So what do you do if you aren't a rapper or vocalist? Fortunately, there's tons of acapella tracks out there just waiting to be worked with. In fact, many artists are releasing their acapellas in the hopes that people remix them in their own tracks.
In this video, James Bernard shows us how he's using vocals off Aesop Rock's latest album to create his own remix.
To check out Aesop Rock head over here:
iTunes:
http://bit.ly/LguVzs
Aesop Rock website:
http://www.rhymesayers.com/aesoprock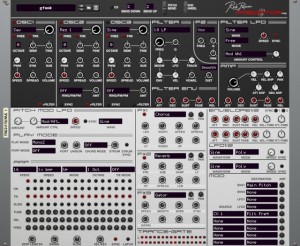 Rob Papen has announced that he is bringing RP Predator synthesizer to Propellerhead Reason as a Rack Extension, Predator RE.
Predator is a "phat sounding" killer synthesizer that combines inspiring presets and first-class features to make this your 'go-to' synth for contemporary music production.
The user interface has been designed so that almost all controls are visible on screen, making it fun and incredibly easy-to-use. And if you're unsure about a particular synth function, simply right click your mouse to access the help screen.

Predator is packed with powerful features such as Preset Quick Browser, Preset bank mananger, Preset Morphing, Intelligent Preset Variation, MIDI and Synth Controllable FX, Unison Detune, Chord Memory and an extremely versatile Arpeggiator.

Included preset banks: HipHop (NY, Club, DirtySouth and Gfunk) banks. Jump, hardcore, breakbeat, various Trance styles, DnB banks. Hardcore dance, House, SFX banks and much more…

Last but not least …Predator also includes PredatorFX, allowing you to use the incredible filters, modulations, effects and vocoder as an FX plug-in within your music host.

Predator 1.6 is out now with even more presets included klangMedium "Ambient bank/Downbeat bank" and JoMal bank.
Details are to be announced for Predator RE, but Papen says it will be available soon.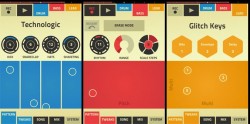 Propellerhead today updated Figure, its iOS beatmaking app, adding the most requested features.
Here's what's new in Propellerhead Figure 1.1:
Save, browse and load song files
Set length of loop (1,2,4,8 bars)
Export audio to iTunes File Sharing
Better recording. Tap record and then draw on the pad to start your recording. Or just press Play.
Performance and bug fixes
The update is free. Figure is $.99 in the App Store.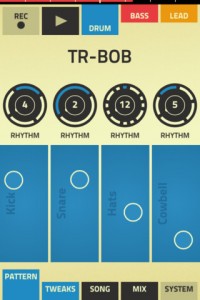 "Truly designed for mobile user on the go, Figure gives you drums, bass and lead synth, controlled by an incredibly easy to use touch interface that gets you sounding great literally in seconds. Slide your finger across the play pad and hear your bass line play. Tweak the Rhythm, Range and Scale Step wheels to get the result you're after. Programming drumbeats is just as easy. Set the rhythm and play the drums with your fingers. You won't want to stop. You won't believe how amazing you and your phone can sound."