Sonic XTC lets us know that their new monophonic bass line synthesizer, B-Line 303, captures the vibe and sound of classic EDM and Acid techno music synthesizers from the 70′s and 80′s. They say that B-Line 303 can easily dial up the classic Acid bass sound with all the squelch and buzz of the original classics, giving producers the unique ability to shape their sound with sub oscillators, distortion, distortion intensity, and built in Waveshaper unit.  B-Line 303 comes with 14 presets to get you started but has room for up to 64 user presets. In order to create the entire Acid bass sound experience, B-Line 303 comes equipped with a Stereo "Doppler" Chorus effect and a Stereo Echo effect.
In the beginning of the song B-Line 303 sounds like your standard Roland TB 303. In the middle of the song it sounds like a Roland SH-101. At the end of the song the B-Line 303 gives you a glimpse of why we think it is special! Only used Deep 606, Deep Mono, and B-Line 303 to create this track. Side chain compression on the Deep 606 kick only external effect used.
Highlights
64 user presets
14 custom presets
Midi automation
Doppler Chorus, Stereo Echo effect
VST 2.4 effect
$14.95
Pure Nave sounds, no external FX, no external processing!
All sound examples were directly recorded in Nave´s 4 track recorder.
As far as we know the Nave synth will be released today on the app store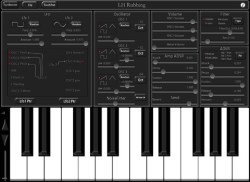 Here's a nice Friday morning treat for you all iPad synth guys out there

Liu Hao has released LH Rubbing – a free polyphonic software synthesizer app for iPad.
Here's what Hao has to say about LH Rubbing:
There are three wave oscillators, one noise oscillator, two LFOs and one three type embedded filter (low-pass, hi-pass and bandpass).
Each wave oscillator can generate three kinds of waveform which are triangle, square and saw wave.
LFO can be attached to different modul for different modulation or control such as OSC Pitch, PW, Filter Cutoff Frequency, Filter Resonance and OSC Output Mixing.
The frequency and amplitude of the 1st LFO can be modified by the 2nd LFO.
Pitch, Filter Cutoff Frequency and Resonance can be controlled by the ADSR envelope generator.
The Keyboard Rubbing brings up vibrato while control the vibrato rate and depth.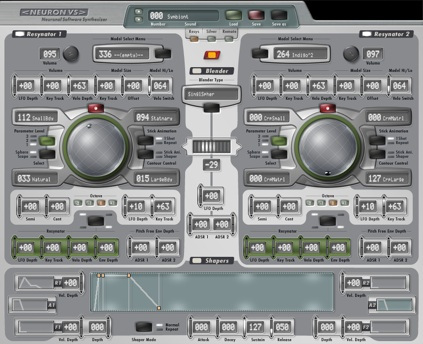 The Hartmann Neuron synthesizer is rare, the company that released it out of business, and the software version discontinued – until now. Developer Stephan Bernsee has released Neuron VS – the software version of the Neuron – as a free app for Intel Macs. Neuron VS was US $899 when it was originally released.
More information on the Neuron VS:
In 2000, Axel Hartmann and I, Stephan Bernsee, set out to designing a novel synthesizer based on artificial neural networks used for sound synthesis, the <NEURON> synthesizer. We were able to get support from a lot of people, including well known artists such as Hans Zimmer, and Hartmann Music as a company won several awards for innovation in synthesis technology.
Unfortunately and despite the huge interest in our products, due to some issues with distribution and our hardware manufacturer Hartmann was driven out of business in 2004. With the company dead there was no chance for <NEURON> owners to get tech support or updates.
Just recently, a Facebook group came into existence that managed to attract many knowledgeable and skilled Neuron owners who provide support and advice to each other in their spare time. To aid them in the process of keeping the Neuron alive I have dusted off the old NeuronVS sources in order to revive the NeuronVS VST plug-in, a software-only version of the Neuron synth that came with a powerful hardware controller, the <NUKE>. Thanks to the generosity of former Hartmann CEO Stefan Rapp and Neuron designer Axel Hartmann I am now able to provide an updated version of the original <NeuronVS> software here free of charge, (hopefully) free of bugs – and with no warranties of any kind.
Note: Their are some notable limitations about the current version of Neuron VS:
The project is a labor of love by Bernsee, and he notes, "This is a free and unsupported product and we don't have the resources to develop for Windows."
It's also based on an older version of the VST standard, VST SDK 2.1. Because of this, the current version will not be compatible with some DAWs.
It's designed to work with the Hartmann Nuke controller, and some features are unavailable without it.
How to use SampleWiz to create real-time sampling effects for the Radiohead song "Everything In Its Right Place"
The Washington & Lee University Electronic Music Ensemble (EME) performed the Radiohead song "Everything In Its Right Place" in their Fall '12 concert. This video describes how they utilized an iPad app called SampleWiz to mimic the real-time sampling effects used by Radiohead in this song. EME members Matt Kinderman '16 and Rodes Brown '13 explain and demonstrate these techniques.
Under the direction of Graham Spice, the EME capitalizes on the strengths of its individual members. This ensemble calls upon its performers to utilize their instrumental or vocal talents in new ways incorporating electronic music. In addition, those students who specialize in composition, engineering, and production are given the opportunity to showcase their skills in the creation and performance of this contemporary music. A strong visual element is also included in their concerts provided by computer-generated video projections.
Here is an interesting Performance Synth, an app that turns your iPad into a real time performance instrument. This $5 app allows you to carry a complete, full featured, real time synthesizer around with you and have it available for whenever the need arises. Performance Synth uses a subtractive architecture so if you like the MiniMoog you will love Performance Synth.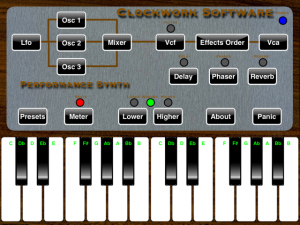 Product description:
Performance Synth is Clockwork Software's amazing synthesizer for the iPad. Performance Synth can express an almost infinite variety of unique sounds using its subtractive synthesis architecture. While Performance Synth doesn't have every feature a stand alone synthesizer has, you have in your hand an amazingly powerful tool in a portable, use anywhere format. As the name implies, Performance Synth is meant to be played in real time. If you are a guitar or bass player you can carry around a complete musical synthesizer in your guitar case and use it where ever you need it. Performance Synth's architecture and capabilities are similar to that of a Mini-Moog or a Roland Juno synthesizer. Many of the synthesizer sounds heard in todays contemporary music and movies can be reproduced with Performance Synth. Unlike old analog synthesizers, Performance Synth is implemented entirely in software which means all timing is rock solid and Performance Synth will never, ever go out of tune. Performance Synth turns your iPad into a complex musical instrument which will take time to completely master. In experienced hands, Performance Synth is a serious musical instrument. For all users, Performance Synth can be a source of wonder and delight with the multitude of sounds and sonic textures it can create.
Performance Synth has the following features:
- Three voice polyphony
- Three independent, configurable oscillators
- An LFO (Low Frequency Oscillator) for AM/FM modulation of the other oscillators
- Oscillators have six octave range
- Oscillators have four selectable waveshapes: Sin, Triangle, Square and Sawtooth
- Oscillators can run in tracking mode or polyphony mode
- Oscillators can be detuned in relation to each other
- Oscillators can be amplitude or frequency modulated to a user selected level
- Built in metronome with tappable tempo and selectable beats per measure
- 24 db/octave variable resonance Low Pass sweepable filter
- Pink noise generator
- Two Attack, Decay, Sustain, Release (ADSR) type envelope generators for driving filter (Vcf) and amplitude (Vca) envelopes
- Effects infrastructure which allows audio effects to be applied in any order.
- On board effects include Delay, Phaser and Reverb
- Ability to save and load presets. This allows you to save your important sound setups and recall them in real time during a performance.
- All aspects of Performance Synth run in real time
In this You Tube exclusive video DJ/Producer Funkagenda explains how to create from scratch that classic Anthemic Mainroom sound using the Lennar Digital Sylenth1 software synth.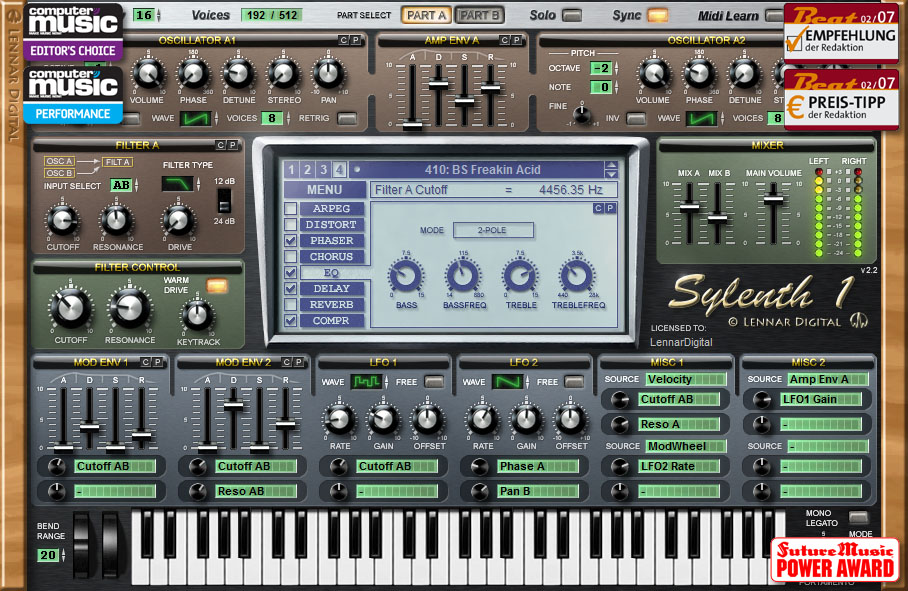 Sylenth1 is a virtual analog VSTi synthesizer that takes the definitions of quality and performance to a higher level. Until now only very few software synthesizers have been able to stand up to the sound quality standards of hardware synths. Sylenth1 is one that does.
Sylenth1 is not just another synth. It was built from a producer's point of view. It was built to produce superior quality sound and music. It was built to perform. A lot of research has been invested in order to achieve unheard warmth and clarity. The graphical interface ensures the highest level of usability so you can fully unleash your creativity.
This demonstration video will help you get started. It will show you how to create a very simple loop, then it will use that loop to create the intro for a simple song.
NOTE: There is a small mistake at 1:47; where the captions mention 'notes', they should instead reference 'beats'. This will be fixed soon!
For more help, visit syntheogen.com.
Syntheogen is a music sequencer and synthesizer for Android phones and tablets, developed from the ground-up to run smoothly on mobile devices and designed to be accessible to all users, even beginners. Syntheogen produces techno, drum & bass, and other electronic styles; it can also produce backing tracks with hip hop or synthpop sounds.
The current version is a beta release; it has been tested internally, but this is its first exposure to the public, so you might find a few bugs. A finished, 'stable' release will be available soon!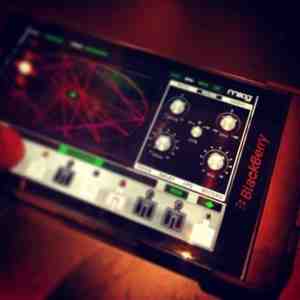 Blackberry has announced that Moog is now official on the BB10 platform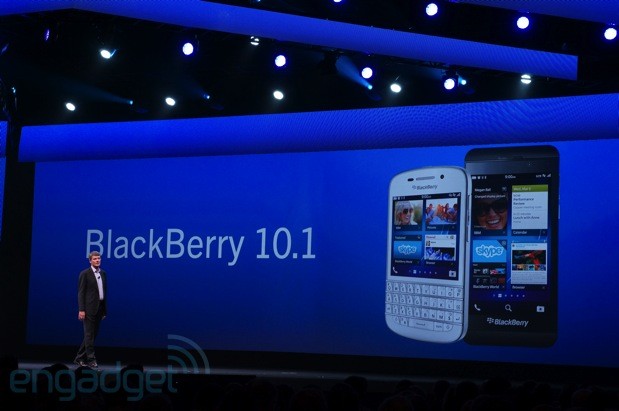 Amongst the flurry of announcements this morning at BlackBerry Live in Orlando, CEO Thorsten Heins finally made good on an app promise from this past January. Yes, Skype is now available on the Z10. Users that want to make VoIP calls will have to upgrade to the latest iteration of the platform, BB10.1, in order to download the preview from BB World. Additionally, Heins also told attendees that Moog will be bringing its synthesizer app Animoog, previously exclusive to iOS, to the BB10 platform starting today. So, slowly, but steadily BlackBerry's following through on its vision to make BB10 a robust developer-friendly OS.
The original Polysix is a six-voice synth from the early 80s most notable for its affordability and fabulously warm analogue sound. The iPad version again ticks both of those boxes, comprising not one but two synth engines, as well as a six-track drum machine that uses sampled Polysix sounds as source material. And while it might be quite expensive for the App Store, it's excellent value for money in terms of sound, features and the amount of work that's clearly gone into it.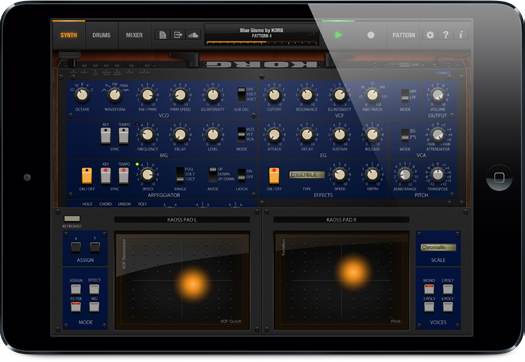 iPolysix is an analog polyphonic synthesizer that's been carefully designed to take full advantage of the 7.9-inch display of the new iPad mini as well as the iPad. Bringing together a sequencer, drum machine, and even a mixer, it transforms your iPad or iPad mini into the ultimate analog synth studio. Pack an amazing set of early-'80s analog equipment into your iPad, and time-travel back to the dawn of polyphonic synthesizers!
❮Highlights❯
● The world-wide best-selling Polysix polyphonic synthesizer, fully replicated on your iPad
● Use the newly developed Polyseq polyphonic step sequencer to control the Polysix
● A music production environment including two Polysix units, a drum machine, and a mixer
● Dual Kaoss Pads with chordal support make it easy for anyone to play analog synth sounds
● Polyshare powered by SoundCloud lets you publish, share, and remix songs with iPolysix users
Background video description:
I normally stop recording upon taking a new step like when Saving or extending the Sequence Step Length..this Tutorial will show a continuous workflow while Recording in Sequence Mode,Automating,extending Step Length,adjusting Gate,changing sounds, Saving while in record and showing useful tips along the way…