http://www.youtube.com/watch?v=fCXZF3NiPIk
this video is from the documentary of Alexander Lauterwasser . . . WATER SOUND IMAGES and his incredible research on the effect of vibration/sound and how it creates form. You can purchase the full 2 hour DVD at www.wasserklangbilder.de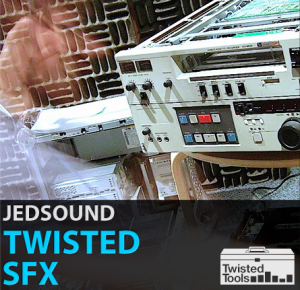 Twisted Tools have released Jedsound Twisted FX, a free collection of sounds by sound designer Jean-Edouard Miclot.
Here's what they have to say about the free sample library:
It isn't everday you can get your hands on unique and properly recorded field recordings, sound effects and foley sounds, so grab 'em while they're hot and feed them into your favorite Twisted Tools device!
To get you inspired, we've even added a bank of fx presets that make use of these sounds in Scapes.
It's available now as a free download.
Sound Categories: Rubber Balloon, Elastic, Groan Tube, Slide Whistle, Putty Noise, Whoopee Cushion, Sound Pipe, Dog toy, scienti?c toy, Springs, Slinky, Laser, Magnets, Bell, Wind chime, Plane, Train, Jackhammer, Wrench, Digital Camera, Vacuum Cleaner, Underwater Metal Dings, Underwater Singing Glass Rings, Underwater Sprays, Statics, Electromagnetic Fields, Motors, Servos, Electric Shaver, Faulty Light Bulb, Wolf, Moose, Crows, Dogs, Cricket, Bumblebee, Flies, Door, Chair, Rock, Dumpster, Ice cracks, Whooshes, Dings, Squeals, Squeaks.
Link:
This video looks and sounds better at 1080p.
The music was created using sounds produced by Cern's Large Hadron Collider, as well as analogue synthesis and signal processing. I created it for the Synthgear.com remix competition and then decided to do this clip to make it more fun.
3D spaceship model and textures designed by T Green.
Other credits:
Thanks to Max Grueter for the Astronaut model. Check out his stuff, it's amazing: www.grueter.com.
I also used a part of essjayvee's model for the astronaut's chair (from Google 3D warehouse).
I used Chris Laurel's awesome open-source Celestia program to model and render the space journey, planets, etc. The fictional earth-like planet arrived at at the end is called Gradius and was created by Gradius_Fanatic.
There are three photos in the clip which were taken by the European Southern Observatory. Their catalogue numbers are:
eso0544a
eso0332a
eso0927a
The audio I put on youtube is mastered in a less-than-ideal way (and youtube's audio isn't much good). This track and others will be *professionally mastered* in the near future and will be released on the net.
Kid Nepro Arturia Moog Modular V Collection. A cool mix of 100 new virtual analog patches that will spice up your Arturia Moog Modular V.
More info at: www.kidnepro.com
Via Sonic State
Sonic Drive Media has released a new dubstep soundset for Native Instruments Massive, Dubstep for NI Massive Vol. 1.
Does it deliver the massive wobble bass? Check out the demo video above and decide for yourself.
Dubstep for NI Massive Vol. 1
This new patch preset bank contains 31 dubstep presets to be used with NI Massive.
Download Contains:
25 Basses, Wobbles and SubBass' patches
4 ethereal FX patches
2 leads / keys patches
All presets take full use of Massive's 8 Macro controls, all programmed and ready for easy manipulation.
Instant download available for $19.95. See the Sonic Drive Media site for details.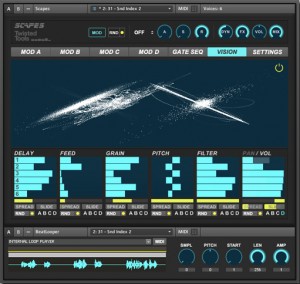 Twisted Tools has released Scapes, an effects processor and sound generator for Native Instruments Reaktor.
With Scapes you can create high quality and unique soundscapes, rhythms and sound effects perfectly suited for use in music, film and game audio. You can easily connect it to your favorite hardware controller or iPad and immediately have fun.
Scapes features
6 independent delays in one interface.
Independent controls and granular controls per delay.
Sources: External, Impulse, Noise, Saw, Self-Osc. Sine, Square, Tri).
Playable via MIDI with familiar synth style controls.
35 scale settings for oscillators, delay time and grain pitch.
Advanced modulation routing with four modulation sequencers.
Independent modulation speed and length per mod sequencer.
6-voice gate sequencer.
Over 190 presets.
220mb sample library.
Kore and Maschine Templates.
Connectivity with iPad Apps coming soon.
Time-stretching sample playback system.
Sample content by: Antonio Blanca, D'arcangelo, Glitchmachines, Josh Hinden, Richard Devine, Rishab Bhrajan, Tembu (Bay Dawgz), Timonkey .
Extensive Documentation.
Free Version Updates.
Scapes for Reaktor 5.15 or higher (compatible with Reaktor 5.5) is available to purchase for $49 USD.
More information: Twisted Tools / Scapes
Mark Mosher of Modulate This! has released Sounds From a Distant Outpost, a free Ableton Live Pack.
Sounds From a Distant Outpost is more than a sample sound library. Over 30 hours in the making, it is a set of 12 deep and expressive instrument racks that will transport you to a dark and distant outpost. From here you will be able to explore the sounds, machines, and creatures of this world. These instruments will help spark your imagination and I hope inspire you to create your own soundtrack for this world. Of course, the instruments will also help add an interesting "edge" to any sound or music project.

The source audio is made up of some of my field recordings as well as original synthesized and re-synthesis harmonic content. The concept for the instruments was based on a back-story I created as the project progressed. Fueled by the story and setting, I translated these these source samples into Ableton Live racks and meticulously programmed them to create playable dynamic instruments which are placed under your command via macro parameters, velocity, after touch, and modulation wheel mappings. I've also provided the original source samples for the project so those who don't have Ableton Live will be able to use these samples as oscillator sources in synths like Absynth, Alchemy, ElectraX and Blofeld.
Sounds From a Distant Outpost is available as a free download for Ableton Live 8 and Suite 8 (Intro not supported), and a pack of samples for use in your sampler of choice is available as well.
More information: Sounds From a Distant Outpost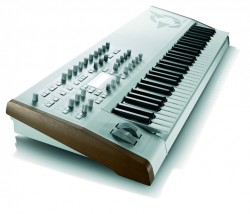 Access Music has a nice freebie for Virus TI owners – the Ben Crosland Signature Sound Set 2011:
In creating this soundset, UK based artist Ben Crosland has used his intricate knowledge of the Virus to provide you with a new, go-to library of dazzling variety – the generous serving of phat basses, classic chip-tune blips, lush digital soundscapes, synapse-tickling leads and grinding arpeggiator grooves, is sure to push your musical creativity into overdrive!
Throughout the set, extensive use is made of the all features that came with TI OS4, so be sure to install the latest OS update to experience this soundset as intended.
The Ben Crosland Signature Sound Set is a free download for registered users.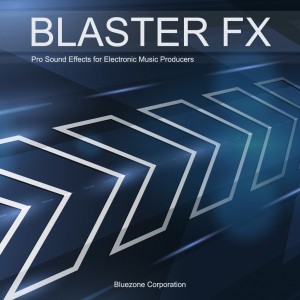 Bluezone presents Blaster FX, an amazing new bank of sound effects specially designed for Electro, Techno, Dubstep, Drum & Bass, Trance and Hardstyle. You wonít want to miss this hot new pack, which offers extensive possibilities for todayís most demanding productions. As with all products from Bluezone Corporation, Blaster FX is available for instant download and comes with full rights for all uses. Youíve got to hear it to believe it.
The Blaster FX pack provides a range of rich and powerful sounds that will give your creations that extra bit of magic youíve been looking for. The packís 137 WAV files lets you build chains and create innovate breaks and power crescendos that are precise and controlled.
Designed by the creators of Electro FX, the sounds in Blaster FX were created with the best in analog and digital machines and analog modeling techniques, then processed and mastered through numerous effects racks, such as TC Electronics D Two.
Blaster FX comes with full usage rights and can therefore be used in commercial musical productions without any additional cost to you.
Suitable for style such as: Breaks, Dubstep, Ambient, Electro, House, Progressive, Hardstyle, Hardcore, Trance, Grime, Drum and Bass, Soundtrack, Game & TV series.
Blaster FX Contents :
Sound Effects
Technical Specifications :
125 MB Data / 141 Files
Format : WAV
Instant Download
Royalty-Free with no extra cost
Ready to use in commercial production
http://www.bluezone-corporation.com/catalogue/details/72/6/products/blaster-fx.html