Tom demonstrating his new (old) Moog Sonic 6
The Sonic Six is an interesting, although obscure synthesizer from the Moog history books. Its predecessor, the Sonic V, was designed by an ex-Moog employee for the muSonics brand. When muSonics eventually bought out R.A. Moog, forming Moog muSonics, the Sonic V's basic design was moved into a portable brief-case style synthesizer, and with only a few tweaks, the Sonic Six was born.
The fact that the Sonic Six originated from another company's design not only accounts for why the Sonic Six looks different than any other Moog, but also for some pretty unique differences under the hood as well. To start, it is duo-phonic, utilizing two analog oscillators with three basic waveforms each plus tuning, modulation and scaling controls. There are two independent LFO generators with advanced control options not seen on other Moog synths (for instance, an X/Y knob is used to mix and balance the LFO outputs). Also on-board is a Ring Modulator (that can modulate either Osc. B or external audio) and pink/white noise generators.
Moog synthesizers are known for their filters, and the Sonic Six strays from the usual Moog in this area as well. While it is known that ARP stole a filter design from Moog for use in some of their 2600 and Odyssey models, leading to lawsuits between Moog and ARP, according to Mark Vail in "Vintage Synthesizers," the Sonic Six actually used some circuitry in its filters which were stolen from an ARP design, although ARP never sued Moog over it. However, later models of the Sonic Six were eventually fitted with a more traditional Moog designed filter. In either case, the filter is a low-pass 24dB/oct which offers the usual controls and is capable of self-oscillation. The VCA, however, has a rather limited set of controls – attack and decay plus a sustain on/off switch.
Not commonly seen, they are actually rather durable devices and used ones generally (if proper care was taken of them) are found in good working order. It was originally designed for educational and home use so it is light and portable and even has a built-in amplifier and speaker. It's a genuine Moog synth that is equally as obscure as useful these days. And its rather simple looking front-panel layout hides the uniquely flexible, powerful and great sounding little beast it truly is!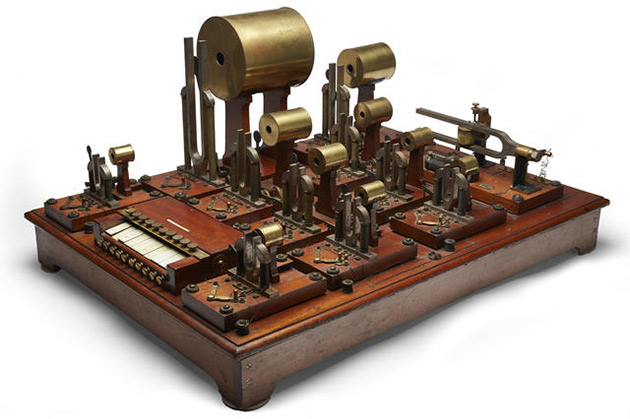 A "bargain" – if we may say so 😀
But it sure is a beauty !!
Abstract:
When Hermann von Helmholtz designed what was essentially the world's first electric keyboard, he didn't do out of a need to lay down crunchy riffs on the shores of the Rhine. What he needed was a way to generate tones and mix timbres in a bid to better understand the musicality and substance of vowel sounds. He ultimately came up with a series of electrically activated tuning forks hooked up to brass resonators, and now you can try to own one of your every own… assuming you've got between at least $20,000 burning a hole in your pocket. This particular unit — hewn of wood and keys whittled from African ivory — wasn't made by Helmholtz himself, but it is one of the few remaining examples of such 19th century tech still in existence. To hear auction brokerBonhams tell the tale, there's just one other floating around the United States (another seems to be in safe hands at the University of Toronto). Intrigued? The Helmholtz synthesizer will go up for auction in New York come late October along with a slew of other scientific curios from back in the day.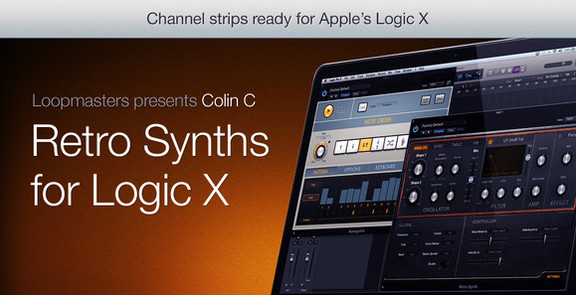 Loopmasters has released Retro Synths for Logic X, a new collection of Logic X synth presets and mix ready channel strips by Colin C.
Essential Retro Synth is a brand new collection of 100 synth presets and 50 bonus channel strips tailor made by Logic expert Colin C which showcases a broad range of rich, lively tones perfect for all electronic producers working within the Logic X environment wanting to get the most from the Retro Synth plugin that come bundled with Logic X.

"Retro Synth" is a powerful new software plugin included with the Logic X package that aims to emulate the synthesis types and sounds of legendary synthesizers from Yamaha, Moog and Korg. With four unique operating modes of synthesis including Analog, Sync, Wave Table and Frequency Modulation, Retro Synth is capable of a huge palette of sounds ranging from classic warm analogue tones to loud digital crunchiness and everything inbetween.

Within these 100 presets you'll find Deep and Warm Basses, Elegant Leads, Rich Evolving Pads, and Killer FX including white noise risers, tonal twists suitable for many electronic productions including Deep House, Drum and Bass, EDM, House and Ambient.

Also included are 50 bonus Channel Strip settings, complete signal processing designed by Colin C. who's been mixing and engineering music with Logic Pro for nearly a decade, and boasts credits to not only numerous EDM labels, but also TV and Film including NBC, FOX, Showtime and Lionsgate Films.
The Retro Synths pack is available for purchase for £19.95 GBP.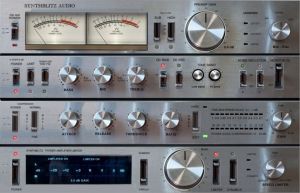 Synthblitz Audio has released VA RAXS, a vintage-looking rack, designed for mastering and remastering of sound materials.
The virtual rack consists of 4 effects and the sounds pass through them in the following order:
A preamplifier with gain control, enhanced features for sub and high, combined with a mid-side processor that can divide the incoming signal.
A crossover module 6dB / Octave, with a 'transient perfect' filter that passes both amplitude and phase unchanged across the range of interest. It has separate tone controls -/+12dB, and other features like two types of noise reduction, de-esser, dc bias, and more.
A compressor to handle small compression ratios, useful for mastering, but also able to work with large compression ratios. The compressor has "knee" control, "Make-Up" gain and a high precision vu-meter to reading the dB reduction.
A limiter designed to get a good sound quality, and fast enough to allow a good RMS output.
When set correctly, VA RAXS is designed to provide high quality sound at low cost. It can also be used for remastering old recordings of audio cassettes and other sound material. It also includes a 23-page manual.
Price: € 39.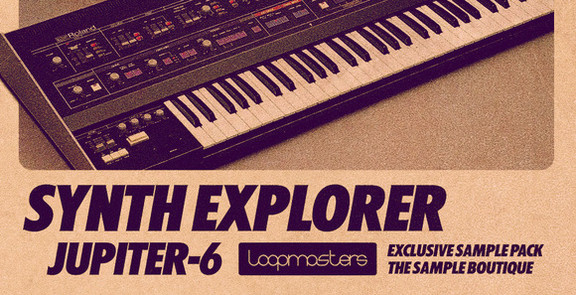 Loopmasters has launched Synth Explorer – Jupiter-6, the first title in a new series of royalty free loops and one shot samples that pay tribute to legendary synthesizers and drum machines.
First up for the Synth Explorer collection is the classic Roland Jupiter 6. First introduced to the world in 1983 the Jupiter 6 was one of the first analogue synthesisers to adopt MIDI and is considered to be a solid 12 oscillator analogue workhorse with a distinctive but fully capable palette of sounds ranging from Ambient Drones, Smooth Pads, Analog Leads to Techy Blips and Noises.

Synth Explorer – Jupiter 6 has been produced using a mint condition Roland Jupiter 6 owned by one careful, well known producer, recorded live through a TL Audio C-1 dual valve compressor and a Neve 8801 channel strip to capture the pure sonic delight of this vintage synth beauty.

This edition of Vintage Explorer sees a wealth of Loop and one shot samples aimed towards the soulful spectrums of electronic music production with a slight angle towards Italo Disco, Funk, Nu Disco and Deep House as well as more experimental down tempo genres.
Synth Explorer Jupiter-6 features
356 MB content, 24-bit quality.
Includes 41 arp loops, 24 music loops, 25 bass loops, 16 bass multi samples, 37 sfx hits, 41 chord hits, 34 synth stabs.
90 REX2 files.
114 soft sampler patches for Kontakt, HALion, EXS24, NN-XT and sfz formats.
The sample pack is available for purchase for £14.95 GBP.
This is a demonstration of the Oberheim Two Voice vintage analog synthesizer!
Oberheim's first synthesizer was a single-voice mini-module called a SEM (Synthesizer Expander Module). However, in 1975, Oberheim created their first compact, programmable and polyphonic synthesizer by coupling two SEM modules to a 37-note keyboard and a simple analog sequencer. This was what became the Two Voice. Oberheim achieved a polyphonic sound not yet seen in ARP and Moog gear at the time by hard-wiring the two monophonic SEMs into the compact keyboard design.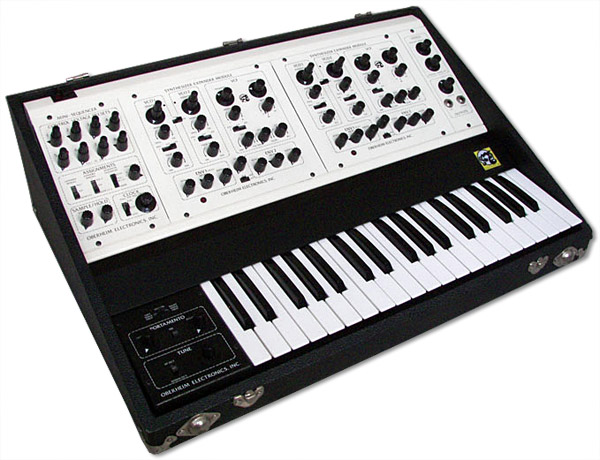 In 1976 Oberheim came out with another module, the Polyphonic Synthesizer Programmer. This could memorize the control voltages of many parameters for up to eight SEM modules. When these were added to the Two Voice, Oberheim finally had one of the earliest programmable and polyphonic instruments! Released alongside the Two Voice also came the Four Voice which had four SEMs installed, and a larger 49-note keyboard. And later, in 1977, a second tier was added above the four SEMs on the Four Voice to add yet another four SEMS, making the Eight Voice.
Two voices was great in 1975, and eight voices was pretty monstrous in the later seventies. But, a major drawback to these first Oberheim synths was that polyphony was achieved by having multiple modules. This meant that each voice had to be independently programmed. This also means that each voice has its own filter, making real-time filter sweeps of all your voices more than a handful! Fortunately the sequencer comes in handy for controlling each voice/module independently.
Despite its innovative features, the Two Voice was soon blown out of the water by the popular monophonic and truly polyphonic synths like the OSCar, ARP Odyssey and SH-101.
all sounds: ARP QUADRA Analog Synthesizer (1979)
first demo of all four synth sections (Strings and Phase Shifter, Poly-Synth, Bass-Synth, Lead-Synth)
no multitracking, no midi
The Quadra is pretty much a hybrid version of ARP's Omni II and Solus synths. It's a four-section synthesizer consisting of a Bass synth, Poly synth, Lead synth, and String synth. It is quite good at emulating each of these sounds and can function in any of its four modes at a time with the ability of layering the different sections! Sounds you create in any of the four sections are instantly recalled from memory by the push of a button! There are 16 program patches for storing your sounds. Other major features are the incredible phase shifter, tons of balanced audio outputs for each section, dual portamento controls and a superior arpeggiator…that's pretty good for 1978! On the downside, it has a fragile mylar front panel, very limited programability and a weird feature that autotunes the keys to play weird intervals.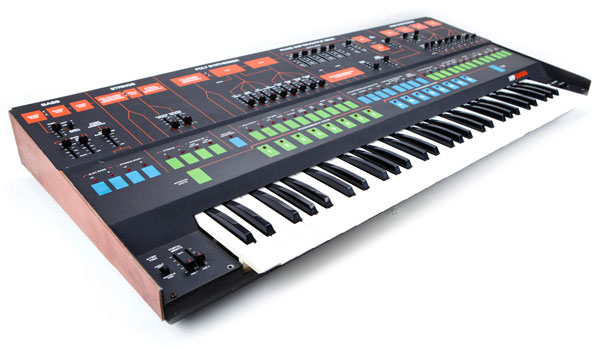 The Bass synth section is monophonic and can be programmed to occupy the lower two octaves of the Quadra's 5-octave 61-note keyboard. The bass sounds pretty good and has 16′ and 8′ presets each for Electric and String Bass sections.
The string section is based on the Omni II String synth. It sounds excellent and implements a phase-shift effect that is sort-of like a chorusing effect that thickens its already great string sound. In Polyphonic synth mode there are more effects available such as sample-n-hold and the phase-shifter. String and Poly Synth sections have 8′ and 4′ Polyphonic Waveform Generators each along with a preset called Hollow Waveform.
In Lead synth mode the Quadra becomes a two voice screamer with aftertouch sensitivity in the upper octaves of the keyboard! It's duophonic (like the Odyssey). Get a bass sequence going, switch over to another section and play along!
Testing OCTO.PULSE DIY ANALOG SYNTH
– 2 VCO ( 4 wave type )
– 1 LFO ( 4 wave type, high and ultra low rate )
– 1 VCF ( 3 filter type )
– 1 SAMPLE & HOLD module
– White noise generator
– PWM control and Skew mod
– Full interaction between every module
– Full analogue concept and vintage cabinet
– 220 volt cable ( no power supply )
INFO : info@exagonal-rooms.com http://www.exagonal-rooms.com
Vintage synthesizer demo track by RetroSound
used vintage stringmachines:
Logan String Melody II (1979)
Crumar Performer (1979)
Roland VP-330 (1979)
s/h bass: Oberheim OB-Xa (1981)
drums: Roland TR-808
recording: multi-tracking layered without midi
fx: reverb and delay
I used the special functions (human voices, brass filter, lfo, tone colour, chorus…) and you can hear the different sound-character of the stringmachines.
CL-Projects releases OSA (Old School Arps) for Kontakt 5.1 and higher.
Here's what they say: "Imagine yourself in a cellar, filled with vintage synthesizers and analog sequencers, flashing lights, knobs and faders everywhere, playing Berlin School electronic music. If you don't have any of that equipment to your disposal, this library is the next best thing. It tries to bring some of that sound and feeling to your home and studio by supplying vintage arpeggio patches."
The Berlin School electronic genre of music was first made in Berlin in the 1970s, hence the name, by electronic music artists like Tangerine Dream, Klaus Schulze and Ashra. Typical for this type of music are the evolving, atmospheric and hypnotic layered sequencer textures. The sound consists basically of ambient elements combined with short, repeating sequenced runs of notes, which gives the music a rhythmic element.
OSA is a Kontakt 5 library aimed at this genre of electronic music from the 1970s and 1980s and consists of vintage arpeggios, and a few modern ones too. Inspired by musicians like Jean Michel Jarre, Tangerine Dream, Klaus Schulze, Michael Hoenig and countless others.
Library Features:
For Kontakt 5.1 and higher (Full version).
24-bit 44.100 kHz ncw samples.
50 different waveforms per oscillator.
24 samples per patch, 12 per oscillator (76 notes).
Velocity and Aftertouch responsive.
6 folders containing a total of 151 patches.
Patches divided into Straight, Triplets and One Shot (separate folders).
4 Effects: Reverb, Delay, Chorus & Phaser.
Time and Speed parameters sync to Host tempo (Delay, Chorus and Phaser).
All parameters on 1 page.
Price: £19.99.
More info on the OSA product page: www.cl-projects-sound-design.com/osa