March 1, 2010 · Posted in
Electronic Music
·
Comments Off

on PrimeLoops are giving away 500Mb of loops
Over 500Mb of free Loops & Samples!
This week we are giving away over 500mb of free Loops & Samples, including tasters from both up-coming and new releases such as NYC Piano Sessions, Dubstep Nation, Ghetto House Grooves, Orchestral Scores and many more…
Feeling excited already? Great! Wait until you hear this: In addition to this we also offer an exclusive 15% Discount Code for all our products, for one week only!
Enjoy!
February 26, 2010 · Posted in
Electronic Music
·
Comments Off

on C64 goes guitar – do we really want this :-)
Jordan Bartee has reinvented the keytar – combining a Commodore 64, the MIDIBox SID platform and a MIDI keyboard to create the ultimate Commodore 64 Keytar – the Giana 64.
This beast has it all:
8-bit goodness
Vintage Commodore 64 components
Ghostbusters influenced cyberpunk styling
DIY mojo
Blinky lights by the dozens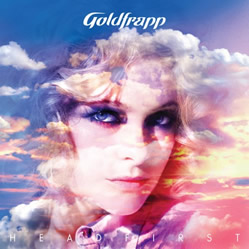 After the calm "Seventh Tree", UK duo Goldfrapp will release their most powerful album to date on March 22. "Head First" is preceded by single "Rocket" on March 8, a track that has been remixed by among others Richard X and Tïësto.
"Head First", Goldfrapp's fifth album, is written and produced by the band – Alison Goldfrapp and Will Gregory – and was recorded last year in London and Bath.
A tour will follow later this year.
February 23, 2010 · Posted in
Electronic Music
·
Comments Off

on 606 and bliptronic – nice
Little improvised thing with the 606 and the bliptronic. You can run the trigger outputs on the 606 to the "link" input port on the 5000 to trigger it.
http://www.youtube.com/watch?v=LJDZ31F2SF8&feature=player_embedded
Bliptronic Philosophy… in Regards to Music
In the world of the Bliptronic, creating a song revolves around an ever evolving 4-beat pattern. Each row of vertical buttons represents the notes in one octave. Push a button to turn on a note, push the button again to turn off a note. Push multiple buttons in one vertical row to make a chord. The Bliptronic plays whatever you have selected in sequence horizontally across the display. When it reaches the end of the pattern, it repeats. The genius comes as you modify the pattern by turning notes on and off while the pattern is still looping to create evolving electronic melodies.
Motion Samples presents an 80s lover rhythm compilation featuring 244 drum loops composed into 38 beats of various styles from popular 80s music.
The sounds were recorded/mixed in analog throughout the project and programmed live to achieve that famous phat drum swing found in many 80s dancefloor hits. It's all about the clap and snare!
This collection is the perfect ready-to-go drum beds for producers creating old school 80s Funk, Pop, Electro, Hip Hop and Disco.
February 22, 2010 · Posted in
Electronic Music
·
Comments Off

on Mesh to release new single

Mesh will release the second single from their new album, A Perfect Solution, in late March. Entitled How Long, the new single will feature a new version of the song "Hold and Restrain," which was previously available only on a limited edition vinyl record, in addition to the title track.
February 20, 2010 · Posted in
Electronic Music
·
Comments Off

on Augmented reality drumkit
So AR seems to be the 'next big thing' for the year ahead…and the folks over at Squidder.com have combined it with fiducial tracking to make a demo of an AR dumkit. Air drums anyone
This actually came about as a happy little accident while trying to bend FLARToolkit to our will (tracking multiple instances of multiple symbols – a total pain in the ass. But that's a story for another time). It just so happened that we were rocking out to Kiss' "God Gave Rock & Roll To You" and it suddenly occurred to us that "Hey, it wouldn't be so hard to make these things make sounds when they disappear." So we did. And it was awesome.

We've (for once) posted a usable demo, so you too can rock out at your desk. Below is a quick video demo of all four sounds and after the break, you can see the demo of using multiple instances of the same drum.
February 18, 2010 · Posted in
Electronic Music
·
Comments Off

on A reunion perhaps – Alan Wilder back on stage
Alan Wilder played live with Depeche Mode at yesterday's concert in Royal Albert Hall in London
Wilder, who left Depeche Mode 15 years ago, played piano during "Somebody" and then gave Marin Gore and Andy Fletcher a hug.
February 18, 2010 · Posted in
Electronic Music
·
Comments Off

on Plogue chipsounds authentically emulates more than eight vintage 8bit-era sound chips
Plogue has released version 1.0.0.3 of Chipsounds, a virtual chipsound synthesizer plug-in which turns your host into a classic video game console, vintage 8bit home computer and even an 80's arcade.
Plogue chipsounds authentically emulates more than eight vintage 8bit-era sound chips (on top of their variants), down to their smallest idiosyncrasies.
Changes in Chipsounds v1.0.0.3
New presets (around 300 total).
VST/AU parameters (only on first slots).
MIDI Out in VSTi mode (AU later).
Small skin installed but turned off by default (need to choose GUI_small in AriaSetup.xml).
Transpose setting for each slot.
MOS TED chip added (not worth a huge mention).
Various bug fixes.
Chipsounds is available to purchase for PC and Mac (VST/AU/RTAS), priced at 65 EUR excl. VAT. A demo version of Chipsounds is now also available to download (Silence after a 15 minute session; No Save).
More information: Plogue / Chipsounds
February 18, 2010 · Posted in
Electronic Music
·
Comments Off

on de la mancha releases the BASSBOMB synth
de la mancha have introduced bassbomb which they describe as a monophonic bass monster covering all your low frequency needs. Here's what they have to say about it…
bassbomb is a monophonic, bass synthesizer focused on creating a wide range of bass sounds from punchy to chunky via squelchy and fat with a sprinkling of dirt on top. It does everything from dubstep wobble, electro house dirt, funky bounce, breakbeat dirt, hiphop boom, acid squelch and more besides. As well as bass lines it's also happy banging out kick drums and bass drops, with a pure sine sub osc to really nail that low end.
It features custom waveforms, a composite filter and non-linear envelopes to give that old school synth sound, with 2 LFOs and 3 envelopes to really make stuff move around. Unison, oscillator sync, ring modulation and dirt all add to the flavour and a tempo-sync arpeggiator is the cherry on top.
Features
Monophonic bass synthesizer for bass lines and drum sounds
2 oscillators with 7 custom waveforms each (sine, square, pulse, ramp, saw, triangle, noise)

Adjustable Pulse width and detune, modulated by envelope and LFO (per osc)
Adjustable Unison with spread control per oscillator
Oscillator sync and ring modulation between oscillators
Octave selector and level per osc

Sub-osc with math-generated pure sine wave for sub bass layering

Independent sub-osc detune modulation from envelope and LFO
Octave selector and level control

Resonant Low Pass filter, 24 dB / octave slope

Composite design, non-linear behaviour across frequency range
Adjustable Cut off and Resonance, both modulated by envelope and LFO
Cut off can also track velocity and note, positive or negative modulation

3 non-linear ADSR envelopes, for amp, filter and multi-parameter modulation

All envelopes have pickup mode as alternative to starting attack from zero
Multi-parameter envelope covers cut off, res, pwm, detune and dirt
Pulse width modulation and detune are selectable per oscillator
Detune modulation allows pitch envelopes for kick drum and bass drops

2 tempo-sync LFOs with 20 waveforms, note-sync and adjustable phase

LFOs can be tempo-sync to host (32 beats to 1/32 beats) or free (0-100 Hz)
LFOs both modulate cut off, res, pwm, detune and dirt
Pulse width modulation and detune are selectable per oscillator
LFO 2 also modulates the depth and frequency of LFO 1

Tempo-sync arpeggiator with 6 patterns

Arp can cover 1 to 4 octaves, synced to host (1/32 beats to 4 beats)
Adjustable note length (0-100%)

Dirt control adds harmonics and saturation for extra oomph
2 monophonic modes, classic and drop (only plays last note)
Portamento with adjustable time control
Master volume and pitch control
200 presets covering many styles and functions

Download demo VST (2.8 MB) – This zip contains a demo version of bassbomb with 1s silence every 20s. It also has some missing controls, which do not detract from the sound of bassbomb,