A preview of the new documentary : COLLECTED – The Alan Wilder/Depeche Mode Collection
A Historic Equipment, Vinyl & Memorabilia Auction
Auction date : Saturday 3rd September, 2011 4.00pm
Venue : Zion Arts Centre (www.zionarts.com)
Address : 335 Stretford Rd, Hulme, Manchester M15 5ZA
Viewing : 10.00am to 8.00pm – Friday 2nd September, and 10.00am to 4.00pm – Saturday 3rd September
http://auction.recoil.co.uk
www.omegaauctions.co.uk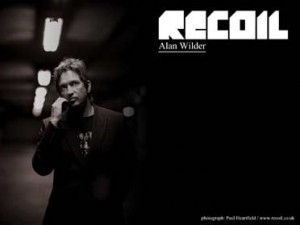 Ex-Depeche Mode member Alan Wilder will be selling a large selection of musical / studio equipment, vinyl & memorabilia at auction. Many items are very collectable and hold special value having been used extensively in the recording sessions for classic Depeche Mode and Recoil albums, as well as live performances on the "Black Celebration", "Music For The Masses", "World Violation" and "Devotional" tours.
The additional memorabilia includes such items as Gold & Platinum award discs, leather clothing, rare acetates & test pressings, artwork, posters, tour merchandise and much more. The set covers Alan's entire musical career, focusing mainly on the years between 1982 & 1995 and making this one of the most exciting career sales to hit the public domain ever. It is also the first time ever that a Depeche Mode memorabilia sale on this scale has appeared.
Live event, Q&A, …
And faithful to the tradition, the sale will also be a live event conducted through Omega at www.omegaauctions.co.uk with the official catalogue available online throughout August, prior to the event on the first weekend of September. Expect clear information about how to bid, either on-line, by telephone or at the event itself in the next few weeks. For the time being, you can get a sneak preview of everything right now at www.auction.recoil.co.uk and discover the history and condition of the items plus read Alan's comments on each piece.
A special free pdf catalogue is being produced and a collectable printed hard copy will also be available for a small charge. No price indications will be offered before the sale begins, and therefore any general enquiries about prices won't receive a response. However, serious offers for items marked outside of the auction (for private sale) will be listened to – the point of contact is auction@recoil.co.uk .
Documentary 'Alan Wilder – Collected'
The Shunt team have worked closely in conjunction with Omega to bring to you a worldwide, all-inclusive fan-friendly event incorporating a film presentation (see below, "Alan Wilder – Collected") about the fascinating history of everything in the sale, plus a Q&A session with Alan, DJs, a bar and some other surprises. The live part of the event will be held over the weekend of September 2nd & 3rd in Manchester (venue tbc). There will be a a chance to preview all the sale items on the Friday, with meet & greet opportunities and so on.
"Alan Wilder – Collected" is a 2011 documentary film directed by Martin Vladar about the musician and producer Alan Wilder. The 40 minute documentary came about in connection with a proposed auction scheduled in 2011. Vladar worked personally with Alan Wilder and his estate in the UK: at Wilder's Sussex residence, he discovered the house was filled with memorabilia spanning 35 years of a career spent in music, most notably during the 80s and 90s covering the musician's stint with one of the most famous & successful bands of all time, Depeche Mode.
Featured in the doc will be the vast personal collection of Wilder and also a scene where Wilder is reunited with his lost sounds when trying out his old Sampler after 25 years. You'll also discover which unreleased records he has the only copies of, along with access to the very first acetate pressings of Depeche Mode's "Violator" and the "101" album recorded at The Rosebowl, Pasadena in 1988. More info at www.auction.recoil.co.uk .
Via SL
http://youtu.be/FfAxy8Tx5XQ
Since May 1st a mysterious video has been circulating within Depeche Mode circles. Posted on YouTube by the 'thinlinestaff' account, it shows the inside of what could be Alan Wilder's UK estate, with an audio loop of 'Clean' as soundtrack. Oh, and guess who pops up at around 55 seconds into the 1:07 minute long video? Yep, the boss himself.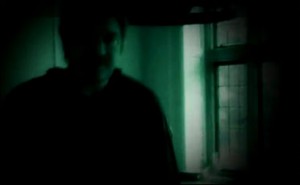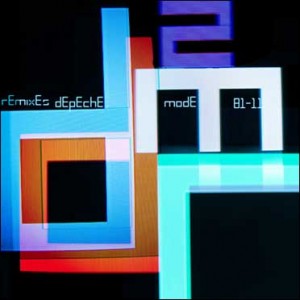 From Mute comes the news that Depeche Mode will release "Remixes 2: 81-11″ on Mute Records on 6 June 2011. This new compilation includes classic mixes from M83, UNKLE, Trentemøller, François Kervorkian and Dan The Automator, alongside all-new mixes from Stargate, Eric Prydz, Karlsson & Winnberg (Miike Snow) and Röyksopp. The expanded editions will furthermore include exclusive remixes by former band members Vince Clarke and Alan Wilder. it's the first time either artist has remixed tracks for their former colleagues.
"Remixes 2: 81-11″ will be available in two different CD formats: a single and triple disc version, as well as a download and as a 6 x 12″ vinyl LP box set.
Details:
1-Disc version:
Dream On – Bushwacka Tough Guy Mix Edit (2001)
Personal Jesus – The Stargate Mix (2011)
Suffer Well – M83 Remix (2006)
John The Revelator – UNKLE Reconstruction (2006)
In Chains – Tigerskin's No Sleep Remix Edit (2011)
Peace – SixToes Remix (2009)
Tora! Tora! Tora! – Karlsson And Winnberg (from Miike Snow) Remix (2011)
Never Let Me Down Again – Eric Prydz Remix (2011)
I Want It All – Roland M.Dill Remix (2011)
Wrong – Trentemøller Remix (2009)
Puppets – Röyksopp Remix (2011)
Everything Counts – Oliver Huntemann And Stephan Bodzin Dub (2006)
A Pain That I'm Used To – Jacques Lu Cont Remix (2005)
3-Disc version
Disc 1:
Dream On – Bushwacka Tough Guy Mix (2001)
Suffer Well – M83 Remix (2006)
John The Revelator – UNKLE Reconstruction (2006)
In Chains – Tigerskin's No Sleep Remix (2009)
Peace – SixToes Remix (2009)
Lilian – Chab Vocal Remix Edit (2006)
Never Let Me Down Again – Digitalism Remix (2006)
Corrupt – Efdemin Remix (2009)
Everything Counts – Oliver Huntemann And Stephan Bodzin Dub (2006)
Happiest Girl – The Pulsating Orbital Vocal Mix (1990)
Walking In My Shoes – Anandamidic Mix (1993)
Personal Jesus – The Stargate Mix (2011)
Slowblow – Darren Price Mix (1993)

Disc 2:

Wrong – Trentemøller Club Remix (2009)
World In My Eyes – Dub In My Eyes (1990)
Fragile Tension – Peter Bjorn and John Remix (2009)
Strangelove – Tim Simenon/Mark Saunders Remix (1998)
A Pain That I'm Used To – Jacques Lu Cont Remix (2005)
The Darkest Star – Monolake Remix (2006)
I Feel You – Helmet At The Helm Mix (1993)
Higher Love – Adrenaline Mix Edit (2004)
Fly On The Windscreen – Death Mix (1985)
Barrel Of A Gun – United Mix (1997)
Only When I Lose Myself – Dan The Automator Mix (1998)
Ghost – Le Weekend Remix (2009)

Disc 3:

Personal Jesus – Alex Metric Remix Edit (2011)
Never Let Me Down Again – Eric Prydz Remix (2011)
Behind The Wheel – Vince Clarke Remix (2011)
Leave In Silence – Claro Intelecto 'The Last Time' Remix (2011)
In Chains – Alan Wilder Remix (2011)
When The Body Speaks – Karlsson And Winnberg Remix (2011)
Puppets – Röyksopp Remix (2011)
Tora! Tora! Tora! – Karlsson And Winnberg (from Miike Snow) Remix (2011)
Freestate – Clark Remix (2011)
I Want It All – Roland M. Dill Remix (2011)
A Question Of Time – Joebot Presents 'Radio Face' Remix (2011)
Personal Jesus – Sie Medway-Smith Remix (2011)
The new Depeche Mode remix album will be released early April 2011.
For those who didn't know yet; remix duties have been executed by Alan Wilder (Recoil and ex-Depeche Mode – "In chains"), Vince Clarke (Yazoo, Erasure, ex-Depeche Mode – "Behind the wheel"), Duran Duran's Nick Rhodes, New Order's Bernard Sumner, Mark Ronson and Andrew Wyatt of Miike Snow. Other unconfirmed names which have popped up include Aphex Twin, The Yeah Yeah Yeahs!, Brandon Flowers of The Killers and Arcade Fire.
More news will follow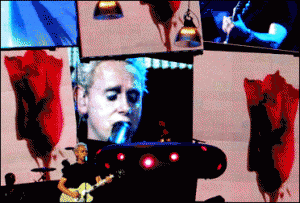 Covenant performed at this year's ElectriXmas and we had a quick talk with Daniel Myer about music, gear and iPads. Watch the video below

More stuff on Daniel below:
Architect is joining Recoil for the US tour after some shows together in Europe.
Architect is the creation of German mastermind Daniel Myer. In 1993 he founded the legendary electro-industrial/EBM project Haujobb. Since then he has made a name for himself within the electronic scene and initiated many other projects such as HMB, Newt and Destroid.
Since 2007, he has been a permanent member of the renowned Swedish EBM band Covenant. Created in 1998, Architect and can be easily described as the most fascinating of Daniel's projects. Focusing primarily on minimal techno, powerfully distorted sequences and razor-sharp breakbeats, he manages to create a unique hybrid of electronica with smooth ambient soundscapes, rendering the results suitable for both listening and dancing.
Alan Wilder's (ex Depeche Mode) tour visiting world with its project, Recoil, and the show "Selected Events 2010 – A Strange Hour". After a series of live dates before in Europe and the U.S. the show now returns to Europe for a number of closing dates in November and December. For the new dates will show also include all-new parts, materials not previously been played during the tour, but also completely virgin video.
Special guests will also participate, including Gary Numan, Ade Fenton, Architect, Sono and Northern Kind.
There are rumours about a pretty special Depeche Mode remix album set for next year. Vince Clarke stated on his Twitter that he's working on a remix of "Behind the Wheel", and now www.depeche-mode.com reports that Alan Wilder is making a remix as well. We hope to hear more of this soon.
In other Depeche related news, Vince Clarke and Martin Gore is collaborating on a techno sort of album. Also revealed on Vince Clarke's Twitter.
Depeche Mode's "Tour of the Universe – Live in Barcelona" is out now.
Via RM
More special guests have been added to the 'Selected Events' tour. Our friends Jonny Slut & Fil Jones from Atomizer will be joining us, supporting Recoil in Paris at Le Bus Palladium on April 23rd and in London at O2 Islington Academy on April 25th.
Atomizer helped kickstart the London electro scene back in 2002 with their now legendary club night (and record label) NagNagNag.
Recording with ex-KLF producer Jimmy Cauty in 2003, the duo released their debut single 'Hooked on Radiation'. The first album 'Rubber Youth' was released in 2006, followed by their second album 'Cult of Europa' in 2009.
This time we follow Alan during the build up to the event in Berlin, at the famous Meistersaal. Alan walks us around the studio, shows us some notorious spots and introduces a couple of guests.
When Alan Wilder and Paul Kendall presented their "Strange Hour" with Recoil in Berlin's legendary Hansa Tonstudios on March 19, they invited two very special guests to the stage. Gareth Jones and Daniel Miller, who both played important roles during Depeche Mode's Hansa sessions in the 80:s performed a long "Construction Time Again" DJ remix set.
At Recoil's Spanish dates, Douglas McCarthy sang live with Recoil and Client's Sarah Blackwood will DJ at some future Recoil dates. More guests are to be expected during the remaining dates.