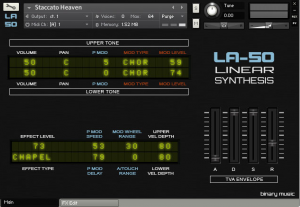 Binary Music has released LA-50, a new virtual instrument based on the classic Roland D-50 keyboard.
The upper and lower tones of each patch were sampled separately and their levels, pans and modulation can be adjusted independently. In total there are 100 instruments made from 2,486 samples – 2GB uncompressed.
The samples were recorded dry, then carefully matched reverb impulses were created using a Roland SRV3030. All samples were recorded in 24 bit at 44.1 kHz.
Released in 1987, the D50 was Roland's answer to the Yamaha DX7. Although much easier to program, many of the presets found their way unedited straight onto hits during the late '80s and early '90s. Sounds such as Digital Native Dance, Soundtrack, Pizzagogo, Staccato Heaven and Fantasia, (all included in LA-50) became staples of many producers. The D50 features on albums by artists as diverse asMichael Jackson, Seal, 808 State, Duran Duran, Foreigner, Enya and Vangelis.
The D50 used a combination of PCM samples and a form of synthesis called Linear Arithmetic, which was actually quite analogue sounding. It was also the first synth to include an onboard digital reverb. On the D50 the reverb had to be switched off on a per patch basis, but on the rack mount D550 it could be switched off globally. By recording the tones dry, it's possible to use a third party reverb instead of the included impulses.
Humanoid Sound Systems lets us know that the Enzyme Player VST/AU synth plugin contains the complete synthesis engine from their Enzyme synth, which has won awards for its innovative design and sound, and has all the essentials for music creation (access to all of the parameters, and the saving of presets is available with the full version).
They say that the synth uses a unique combination of wavetable and physical modeling synthesis to create rich, dynamic musical timbres. Hybrid Scanned / FM synthesis is also on offer for even more sonic possibilities.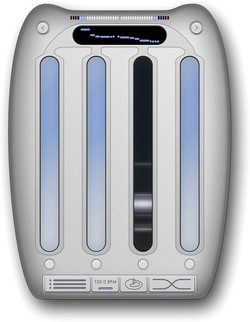 Psicada has launched Earhoof, a virtual instrument for iPad.
A sophisticated instrument creation tool, it allows you to layer multiple audio files and combine them with high quality digital signal processing. By continuously changing the sound parameters along the length of your device, Earhoof allows you to create highly expressive playable surfaces.

Its innovative internal rhythm engine allows you to easily play this surface, switching seamlessly between complex rhythms while remaining in complete control of the generated sounds. The result is a playing experience unlike any other, blurring the line between sequencer and instrument.
Psicada features
Includes over 80 carefully crafted presets, each one a unique multi-sample instrument.
Intuitively draw curves to modulate DSP parameters for Gain, Pitch, Pan, Filters, Delay and more.
Easily import your own WAV and AIFF files with iTunes File Sharing.
Record or manually create your own rhythms.
Audiobus and Inter-App Audio support allows Earhoof to interact with other music apps.
Record your performances as audio files without ever leaving the app.
In-app help manual will help you quickly learn the ins and outs of the program.
The app is available from the iTunes App Store for $4.99 USD.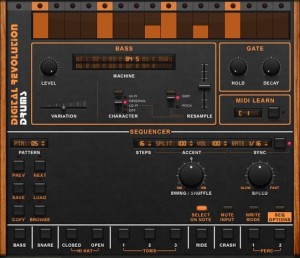 Wave Alchemy has introduced Digital Revolution, an upcoming drum machine instrument library for Native Instruments Kontakt.
Since the release and subsequent update of Transistor Revolution MKII we have been busy behind the scenes working on a brand new instrument which is inspired by the classic digital drum machines of the past…

Powered by 'Revolution Engine' technology our forthcoming Digital Revolution virtual instrument puts vintage digital drum sounds from the 1980′s at your fingertips.

We have faithfully captured the unique sound of 9 iconic digital drum machines spanning from 1980 to 1989, including all sample variations of the original drum machines, tune, decay and various other settings. Each drum sound has also been re-sampled multiple times through an iconic 'grey' 12-bit sampler to allow for real-time re-sample/grit modes which can easily be selected from the instrument interface.
Digital Revolution features
9 classic digital drum machines and 3 bonus analogue machines.
New 'Character Mode' allowing real-time selection of Lo-Fi (re-sampled), Hi-Fi and Original sound sources.
Sequence patterns quickly and easily using the 'Revolution Engine' step sequencer.
Mix and match drum sounds from 12 iconic drum machines in real-time and dynamically browse any available sound either by machine or drum voice.
Assign the same percussion sound to multiple voices to quickly play and sequence melodic patterns.
Easy synchronization with any host or DAW.
)
MESSE 2014: Dualo Unique French Instrument Two keyboard hex machine records and plays
BIRL wind instrument prototype by Snyderphonics.
Development by Jeff Snyder and Danny J. Ryan.
A little explanation:
Super quick rough edit to show to some people I know, I'll edit a real demo together at some point.
It is designed to have a very basic wind instrument keying kind of like a recorder/flute/saxophone, with octave keys for the thumb. It lacks a lot of the special-purpose saxophone keys (i.e. the multiple pinky keys and whatnot).
The cool thing is that you can "train" it to use any fingering (within the limits of the physical keys) that you want. As in – put your fingers in some pattern and say "this should be an Eb" to the software. Then, you can store those as presets in the instrument and it will remember them and recall them. It's using a neural net to learn what you want.
The other neat feature is that I am trying to get a much better sense of embouchure. Right now it's in an early stage, but you can see it working in the video. You can put your mouth in some particular position (say, tightening your lips) and say "when I do this I want the sound to get buzzier". The neural net also learns these things. Then it creates an large space of possibilities – I'm trying to approach the wealth of sound and technique options that something like a saxophone has, so that you can really shape the tone and get microtones and squeals and fluttertongue and everything. The idea is that every new "training" you do will have a whole world of extended techniques alongside the expected behavior you have trained.
For synthesis, it's using some simple FM stuff and a physical modelling patch (which is amazing with it).
I'm working on a schedule to try and come out with it as a small-run product via a kickstarter campaign by the end of summer.
Let me know if you're interested and I'll put you on the list to get updates!
Jeff at snyderph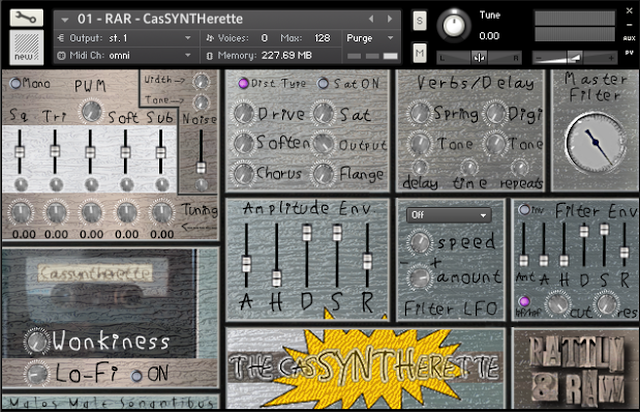 Rattly and Raw has announced the release of The CaSYNTHerette, a virtual instrument library for Native Instruments Kontakt.
TWO synths, one using waveforms from classic synthesisers sampled from a very rare, stable, full range cassette recorder with loads of character and the other using waveforms sampled using the dirty, noisy Cassamplerette recording mechanism.

Whilst the Cassamplerette was looped and single shot recordings of real instruments, the CasSYNTHerette is a fully functional synthesis instrument using waveforms from some classic synth oscillators recorded and looped onto different cassette tape systems.
The CaSYNTHerette features
FOUR cassette tape-based waveform oscillator faders: Square, Triangle, PWM and Soft (a combination wave from a classic synth).
Additional SUB oscillator fader!
Tape cassette noise fader with stereo and tone controls.
Individual waveform tuning via tape speed controls!
Individual waveform pans.
HP/LP Filter + lfo + envelope.
Amplitude envelope.
x2 custom convolution reverbs with tone control. One very rare cranky vintage spring verb and one old spacey hardware digital verb!
Fully controllable delay.
Two state distortion control with 'soften' control.
Saturation control.
LoFi (Bitcrush) control.
Chorus and Flanger controls.
Wonkiness control – magnify the cassette tape wobbliness!
Switchable MONO/POLY.
Loads of PRESETS!
The library is available to purchase for £20 GBP.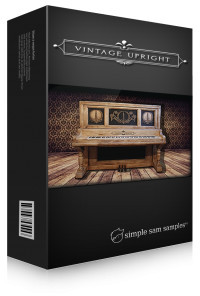 Simple Sam Samples has launched Vintage Upright, a virtual piano instrument for Native Instruments Kontakt.
Vintage Upright is a beautiful "character" piano, subtly out-of-tune, bursting with realism, and filling a gap between the pristinely sampled pianos on the market and novelty "junk" pianos.

Its haunting tone shines beautifully as a solo instrument or in the mix, and lends extraordinary character to any style of music including jazz, rock, blues, pop, ragtime, and film applications.
Vintage Upright features
More than 3000 samples in 24 Bit.
All 88 keys individually sampled in 10 dynamic levels.
Two microphone perspectives (Close and Room).
Multi-velocity adjustable mechanical noises (pedal, hammer, release).
Authentically modeled una corda (soft pedal) samples.
Sympathetic String Resonance with real overtones.
True repedaling and Pedal "catch".
User controllable microphone/recording noise.
Adjustable stereo width and controllable reverb.
The library is available to purchase for the introductory price of $29.99 USD (regular $49.99 USD). Requires the full retail version of Kontakt 5.1 or later (Kontakt 4 version coming soon).
This Free Ableton Live collection was created with a Casio SK-1, Teenage Engineering OP-1, Ice Cave Samples, Forest, Fire, Earth and Water Samples. There is a percussion rack, a synthesizer, and convolution reverbs.
Get the CasiOP-1 Ice Cave Synth here: http://bit.ly/freesynth99
Get the Forest Fall Micro Drums and Reverbs here: http://bit.ly/forestfall
Visit his site for more stuff like this, including Live Instrument downloads, tutorials and music! http://www.afrodjmac.com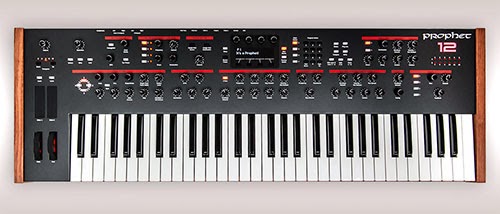 Francis Preve has released a free instrument for Ableton Live, based on Dave Smith's new Prophet 12 synthesizer.
Here's what Preve has to say about the free Live instrument:
Dave Smith's Prophet 12 is one of the most buzzworthy keyboards of 2013. It's arguably the deepest analog-hybrid polysynth ever released – and since all of my previous packs have used single note samples, I decided to create a pack entirely from chord stabs.