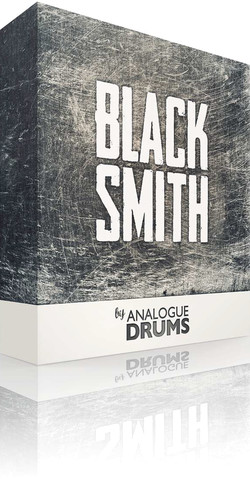 Analogue Drums has launched BlackSmith, a virtual drum instrument for Native Instruments Kontakt.
BlackSmith is a modern metal workhorse with an aggressive yet toneful sound. This kit will lay an unshakable foundation for any metal track, or any other genre where a tight punchy articulate kit is called for.

BlackSmith gives you several mic layers to blend to your taste, easily taking the sound of the kit from clean and tight to spacious or dirty with the push of a fader. Three swappable snare variations help fit the kit to your track.

The kit we sampled is a top-of-the-line Sonor SQ2 Acrylic set, with three snare options, and classic Zildjian A Custom cymbals. The kit was sampled in Melbourne's Sing Sing South studio, a medium sized tracking room.
BlackSmith features
Multi-sampling: each kit component contains up to 7 velocity layers for expressive detail and dynamics, and 6x round-robin hits for every single zone for realistic performances.
Mic layers: 6x individually controllable mic layers: Close mics, Overheads, Room mics, Smash mic, Kick Sub, and Snare-Bottom
eKit mode switch to 'eKit' mode when using a Roland V-Drum kit, or leave set to 'Keyboard mode' for direct MIDI sequencing. The layout is General MIDI (GM) compatible.
Output routing: stereo and multi-channel output versions provided.
Sensitivity control: increase the sensitivity of the kit for more intricate and subtle performances or leave it set to full dynamic range for heavier tracks.
Presets: for quickly accessing different sounds.
Trigger maps: for sound replacement: kick, snare, toms – each with separated mic layers
BlackSmith is available to purchase for $29 USD. Requires Kontakt 4.2+ full retail version.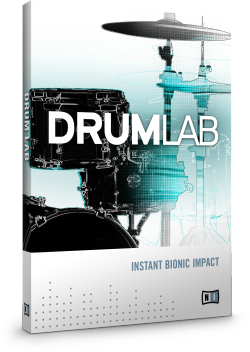 Native Instruments has released Drum Lab, an "advanced drum layering instrument" with an intuitive workflow designed for fast results for use with their Kontakt 5 Player (included in free Komplete Players), or Kontakt 5.
Drum Lab combines acoustic and electronic drum samples with a "groove library" of over 900 patterns for fast groove production.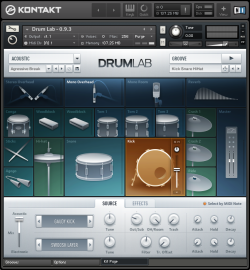 Drum Lab creates a hybridized layering technique from the combination of the organic sound of acoustic drums with the weight and punch of electronic samples. Drum Lab's acoustic layer is made up of 38 individual drums, each recorded in three different rooms with high-end vintage and modern equipment on analog tape. For Drum Lab's electronic component 380 drum hits were sampled from a range of classic and modern drum machines, then matched, phase aligned, faded, and pitched to blend with the acoustic drum samples.
Drum Lab's interface provides all sound-shaping controls (TRANSIENT MASTER, SOLID EQ, G COMP, an optimized drum compressor, and a rich convolution reverb) directly on the front panel. Producers can choose individual acoustic and electronic layers, blend them via slider, and adjust details with some of Native Instruments' studio effects listed above. Drum Lab also integrates perfectly with Native Instruments' Maschine for the ultimate in hybrid drum groove production.
Feeling Groovy. Drum Lab also delivers some authentic grooves. A new set of patterns were recorded by a professional drummer, then converted to MIDI files and arranged by genre in Drum Lab's groove library. Users can drag-and-drop these patterns into their sessions, using the software's unique visual display to line up grooves in their tracks for added visual reference when creating beats.
Native Instruments' Drum Lab is available now from the NI Online Shop for $99 / 99 Euro / ¥ 9800.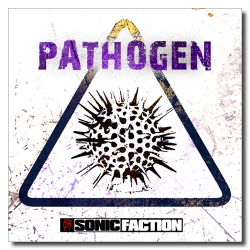 Sonic Faction today announced Pathogen, a free wavetable instrument for Ableton Live.
Based on the classic oscillator of the The Sickness (which itself was originally sampled from the Virus TI), Pathogen has, according to Sonic Faction, "the DNA of a truly infectious synth."
The instrument has three multi-sampled oscillators: Sawtooth, Pulse and Spectral Wave. The wavetable features 64 timbres ranging from "haunting" glass, bells, and mallets, to synthetic textures, "blurps" and bleeps.
Pricing and Availability. Users can download the free instrument at Ableton.com or directly from Sonic Faction's website. Listen to a demo of Sonic Faction's Pathogen on Soundcloud.
Boscomac has announced the release of Orgamundo, a free organ ensemble for Native Instruments Reaktor.
It is a drawbar organ very sensual, very soft. This kind of musical instrument that is printed on our vinyls and that has allowed more than one of you to dance with a girl or a boy … at least in dream.

An organ of love that warms the coldest of your productions with three chords … A great classic, a must have.
The ensemble is a free download for Reaktor (full version required). Donations are appreciated.
Subatomic Software has announced the release of Audulus 2.1 for iPad and Mac. This update to the modular music processing app adds support for JACK on iPad, as well as five new nodes for both iPad and Mac versions.
JACK for iOS is a free app that allows JACK-compatible apps such as Audulus to be connected in any way, with the only restriction being CPU power.
"JACK is a mature, powerful inter-app audio system," explains Audulus developer W. Taylor Holliday. "It's great to see it ported to iOS."
Audulus 2.1 introduces the Poly Pack, an In-App-Purchase upgrade consisting of four new nodes which facilitate stereo and quadraphonic processing of audio input. Audulus nodes can process multiple channels of audio.
"Previously, the only way to generate a polyphonic signal in Audulus was via the Keyboard node in Poly Mode," explains Holliday. "Now, you can do polyphonic processing of audio input. You can even use the QuadToMono node to apply separate processing chains to each voice of a synth."
"I'm not aware of another app on iOS that gives you this fine-grained control of multi-channel processing," adds Holliday.
Version 2.1 also adds a phasor node (not to be confused with the phaser effect), which outputs a phase angle suitable for driving custom oscillators.
Audulus development is user-driven, and these new features were requested by users on the Audulus forum.
Audulus for iPad is available on the App Store for $9.99, 30% off for the remainder of June to celebrate JACK support.
Audulus for Mac is available on the Mac App Store for $29.99.
Kosmos is a scripted Synthesizer for Kontakt 4 & 5 by Homegrown Sounds which uses high quality sampled instruments as the Oscillator Source. This version is Kosmos Infekted which is loaded with 525 Multi-sampled Instruments crafted with a Virus TI. There is a Free Lite Version which uses 20 Instruments from the collection.
Here's a walk-through of all the functionality in Repeat, a 4-channel, real-time, live-looper for Reason. If you'd like to see Repeat in action, check out this video: https://www.youtube.com/watch?v=EQUOS…
Repeat is available for purchase here: http://shop.propellerheads.se/product…
Demo of the Repeat Looper Rack Extension for Reason. Live-looping cover of such Great Heights by The Postal Service.
Spiral sequencer, a generative MIDI sequencer developed by Lazyfish (Alexander Potekhin) for Animated Circuits. Spiral introduces a unique, intuitive approach to music, with concentric sequencing lanes and advanced algorithms that create fluctuating, kaleidoscopic melodies. Spiral is a MIDI instrument, so it doesn't actually produce any sound but rather acts as a sequencer, triggering other instruments. Spiral features various algorithms to create patterns and many of its parameters can be controlled from KORE or KORE Player.
This is a quick video to demonstrate how to add your own samples to the Frame 3 creative sampler for Reaktor by dragging them into the sample map from the built-in Reaktor disk browser.
Frame 3 is available at
http://www.reaktortips.com/2013/05/fr…
For full details visit: http://bit.ly/YI0HgY
Garritan Instant Orchestra is about instantly producing orchestral music very quickly and easily. Our goal is to provide an instantly playable orchestral library with many pre-packaged orchestral sounds.
This library was designed to be an effective shortcut to reach your musical goals. Consider it as a Swiss army knife for musicians – a clean, simple, multi-purpose orchestral tool that will allow you to do many things in an instant. Moreover, it is affordable and fulfills our mission of simplifying and democratizing making music and orchestrating.
Instant Orchestra is for those who do not want to spend time building orchestrations with one instrument or section at a time. It provides pre- packaged groups of instruments, combined sections, orchestral effects, and mood-based presets. Instant Orchestra is designed for those who know little about orchestration or do not have the time to build them. The idea is to provide a large variety of lush, playable orchestrations with the least time and effort.
This is mostly to show what is available and what IO is about. It does not even touch the amount of patches one can use. Often I just randomly hit the notes with the mouse in some cases. I did not want to make a composition, just simply show some stuff from each folder including big multis that are presets to give instant gratification.
I hope this clears up any misconceptions. It is a swiss army knife for orchestra.
Inspired by the Ondes Martenot, the Artemis is a synthesizer whose pitch is mainly controlled by a ring attached to a loop of string.
It uses breath control for dynamics and combinable trill keys for discrete pitch changes. Using these together allow for some interesting musical approaches.
When I made this instrument, I decided to expose the loop on this instrument as it is interesting to watch as the pitch changes.
The sound and control core engine were made by Nyle Steiner (it is simply one of his early analog E.V.I.s.) The Artemis was completed in April of 2013.