Download Strum for FREE for iPhone, iPad, and iPod touch! http://bit.ly/Strum_YT
Turn your life into a music video!
Introducing Strum, a new app that transforms your video into a music video in just seconds. Smule's advanced audio filters automatically compose music to match your video. With over 20 different visual and audio styles, from simple background melodies to outrageous remixes, you will create a unique experience every time. Share your videos with your friends, and follow creative people from all over the world. Each day, discover inspiring new videos from the Strum community.
Check back frequently for new and limited-time filters!
Magellan Jr is the bold new professional analog modeling synthesizer for the iPhone and iPod Touch. Modeled after its big brother, Magellan for iPad, you can now create powerful music wherever you go. With extensive MIDI capabilities and near-zero latency, Magellan Jr is a fierce live-performance machine.
Complete with a full FX rack, three oscillators, dual filters, multiple unison stages, extensive modulation matrix, arpeggiator, and a polyphonic step-sequencer – the aural possibilities with Magellan Jr are infinite!
All sounds in this video were made with Magellan Jr! Please visit http://www.Yonac.com to see Magellan Jr's full spec list!
Magellan Jr on iTunes: https://itunes.apple.com/us/app/magellan-jr/id581728336?ls=1&mt=8
Sebastian demonstrates how to use Audiobus to filter Loopy's output back into Loopy's input again, via NLog. What are you going to do with Audiobus? http://audiob.us
https://itunes.apple.com/app/loopy-hd/id467923185?mt=8
https://itunes.apple.com/app/nlogsynth-pro/id393879841?mt=8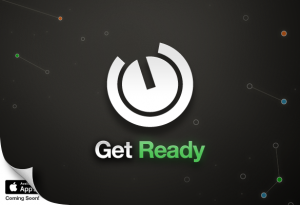 Retronyms will release something new for Tabletop soon, here's what they have to say on their blog:
Here at Retronyms we've been hard at work on the latest version of Tabletop. It's taken countless cups of coffee, plenty of late nights, and just a little bit of whiskey, but we're excited to announce that the newest version of Tabletop has been submitted to the App Store. (also, we're finally letting our engineers go home).
Get ready—we've got a lot to show you.
http://youtu.be/8nobQnEJDkw
Will keep you posted when it goes live

Details on Lemur:
Control anything
Lemur is a professional iOS controller app that doesn't cut any corners. It lets you control anything, any way you want. Total flexibility means it can go as deep as you need it to. Lemur can control DJ software, live electronic music performance software, studio production software (DAWs), VJ software, visual synthesis software, stage lighting and more.
Rock solid standard
Major stadium-touring acts use Lemur on stage. The original hardware version was introduced to the public in 2004 and Lemur software now benefits from nearly 10 years of development. These are just two of the reasons Lemur is the name cited when talking about multitouch control.
A controller unequalled
Lemur has often been imitated but never equalled. The physics engine, which can make faders and balls bounce, is entirely unique: allowing anything from a slight organic feel to absolutely chaotic modulations. Lemur goes deep: it comes with more than twice as many unique objects as comparable apps. Options for adjusting the look and feel of objects are vast, and connection to your gear is simple.
User Library
Access templates from top artists and the Lemur community. Some of these are actual templates used on stage, others are pure studio or creative tools. Share your own or simply browse the library and download whatever suits your needs.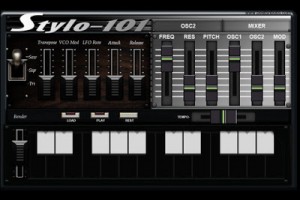 Details below:
I-phone 5 friendly! What do you get if you cross a Stylophone with the famous Roland SH-101? Well We have circuit-bent a virtual Stylophone and added Roland SH-101 modifications. You can create wacky and eerie sounds to meaty bass lines. As well as the Stylophone sound, you now have an extra oscillator driving a sawtooth wave with filter and resonance from the SH-101. You can adjust the mixer for each oscillator and the LFO can control oscillators and amp. We have increased the LFO speed and depth of the pitch modulation. We have also added an SH-101 style sequencer for creating bass lines or arpeggios. It is still monophonic but the notes will continue to decay if you release your finger before playing another key. You can also play over the top of the sequence while its playing.
2 oscillator monophonic synth
oscillator 1: saw, tri, square
oscillator 2: SH-101 Saw with SH-101 filter, SH-101 resonance (4 preset levels) and detune
LFO-pitch
LFO-AMP
Master Transpose
Mixer for osc1 and osc2
Arp/sequencer with tempo
Release controls notes played and sequencer
Attack controls notes only
2 oscillator monophonic synth
oscillator 1: saw, tri, square
oscillator 2: SH-101 Saw with SH-101 filter, SH-101 resonance (4 preset levels) and detune
LFO-pitch
LFO-AMP
Master Transpose
Mixer for osc1 and osc2
Arp/sequencer with tempo
Release controls notes played and sequencer
Attack controls notes only
The app is priced at $2.99
NEW version 1.5
◆ New lower price : $4.99 instead of $9.99
◆ Support for iOS 6 and the iPhone 5
◆ New features : MIDI Input Support & User Samples Support
◆ New sounds and songs
ElectroBeats is a very intuitive beat making application for iPhone, iPad and iPod touch, conceived in collaboration with the worldwide-renowned and the most demanded producer David Guetta.
With a powerful real-time approach and an impressive sound library, you'll create great sounding beats at a glance.
FEATURES
◆ Realtime workflow experience with sixteen pads and five different modes:
Pad, Pitch, Velocity, Erase, Mute/Solo
◆ Exclusive and electro oriented sound library, with hundreds of sounds including Bass Drum, Snare, Clap, Rimshot, Cymbal, Hi-Hat, Open Hi-Hats, Acoustic Percussion, Electronic Percussion, FX, Bass, Chords, Leads, Instruments, Vox…
◆ Synthesis oscillator
◆ Dozens of ready to use drum and construction kits
◆ Hundreds of patterns to use with the drum kits
◆ Note Repeat in multiple resolutions
◆ Dynamically change the quantize/repeat resolution while recording : the key to build beats very fast
◆ Default quantization for instant gratification
◆ Save and share your tracks using iTunes
◆ Bounce song in Wav format
◆ Import your files via File Sharing in iTunes
◆ Multitrack export for use in sequencers like Logic™, Live™, ProTools™, Cubase™ and many more.
◆ MIDI input support
◆ Tap Tempo
◆ Realtime previews (pattern, kits and sounds)
◆ Convenient undo with snapshots support
◆ Embedded help in English, French, Spanish and Japanese.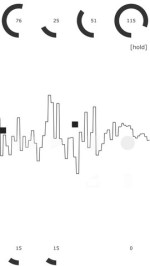 Erik Sigth has introduced Nils, a real-time bitcrusher, sampler and looper for iOS.
Here's what he has to say about Nils:
Nils is a real time sound effect machine with a minimalistic looper. It comes with bitcrush, delay and gain for distortion. As input you can use the internal microphone, your earpods or accessories like iRig. Can also be used as a sampler, by holding the delay buffer and changing its phase. Lo-fi looping for both beginners and professionals.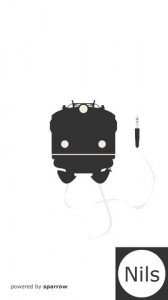 Features:
Real time.
Bitchrush.
Sample rate (1 Hz – 44100 Hz).
Delay.
Hold delay buffer.
Play delay buffer.
Gain (goes up to 11).
Limiter.
Tape looper.
Export (email, soundcloud, MAPI audio copy).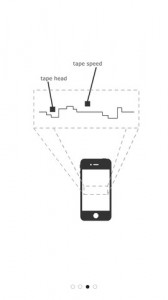 Artiphon has announce the INSTRUMENT 1 – an upcoming MIDI controller that they describe as 'the most advanced musical instrument for iOS. INSTRUMENT 1 is controller that's compatible with CoreMIDI iOS apps and designed to be a professional quality instrument. The body of the INSTRUMENT 1 is inspired by the forms of traditional stringed instruments and is cut from 'heirloom-quality' hardwood. It can be held in multiple familiar positions–from guitar and fiddle to lap steel and upright bass.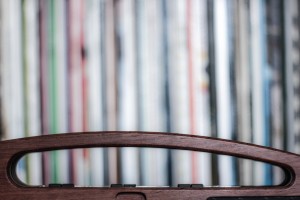 Artiphon INSTRUMENT 1 Specifications:
Compatible with any CoreMIDI-enabled iOS app and thousands of audio apps.
Patent-pending force-sensitive interface with six virtual frets and strings, and a strum section inspired by single-coil guitar pickups.
Accommodates five playing positions: guitar, mandolin, bass, violin, & lap steel.
High-quality onboard connections for headphones, microphone, ¼-inch stereo instrument cable, and MIDI in/out, and USB.
Controls for volume, instrument modes, and octave switching.
Rechargeable internal battery and 12v power input.
Integrated stereo speakers and a 30-watt, class-D amplifier.
Advanced control of multi-track recording apps including GarageBand, Pro Tools, and more.
Body carved of specialty hardwoods and bamboo from sustainable sources.
Designed and hand-built in Nashville, TN.
"We designed the INSTRUMENT 1 as a hybrid of pro-level components, ergonomic accessibility, and traditional instrument manufacturing techniques," says Artiphon founder Mike Butera. "It's been two years in the making and is unlike anything else on the market. We can't wait to see all the ways musicians put it to work in their creative processes."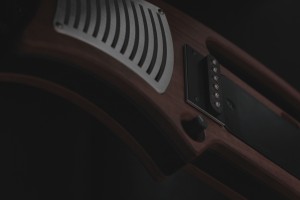 Note: The images shown here are based on an INSTRUMENT 1 prototype. The final prototype is nearly complete and production of the first units is planned for early 2013.
Price and Availability:
Artiphon will begin taking pre-orders for the INSTRUMENT 1 in the first quarter of 2013, at a price point under $1000.
-Scape app with ipad 1
-Figure app with iPod touch 4g