"We went to visit John Foxx deep in the darkest depths of Shoreditch, East London, at the studio of his latest collaborator, Benge. The studio isn't far from where Foxx's infamous "The Garden" studio once laid (on top of multiple Roman graves no less) and it's also the location where the duo cut Interplay, the latest album by John Foxx and the Maths.
The notoriously quiet man sat down with Jordan to wax nostalgic about Foxx's time in Ultravox, synths (obviously) dub techniques, drinking and eccentric sex. Finally, John was kind enough to demonstrate his infamous drum machine and play us some of the patches from his highly influential first album, Metamatic."
Shared by Motherboard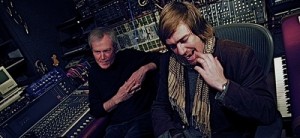 Anyone with the slightest interest in electronic music has come across the works of John Foxx. John more or less on his own reshaped the electronic landscape with albums like Metamatic and The Garden. Starting off in the 1970's forming the band Tiger Lily, that later morphed into the legendary act Ultravox. However, John left the band in 1979 to pursue a solo career and over the years, since then, John has been extremely productive – to say the least. John did withdraw from the music scene for a while to pursue other areas, but reappeared in the 90's via Nation12 and then later on actively started to pursue his music career often in collaboration with others like Louis Gordon, Harold Budd and most recently with Benge (ben Edwards). Currently we are all set for a real treat with the new album called Interplay, featuring John Foxx & the Maths. Without further a due, and introductions, we dive deep into the mind of Mr. John Foxx
The Metamatic album has lots of pop format songs with raw and distorted synths, a sound that still feels fresh. But no-one picked up on that combination until much later, e.g EBM and Futurepop movement in the 90s and even more so by the Skweee movement of the 00s. Not even yourself continued in that direction with those raw synth sounds until your more recent work. – Why didn't you pursue that direction? Was it going against the time too much?
There were many other things to pursue. For instance, reclaiming some of my own ground from 'Systems of Romance' on 'The Garden' album. I also wanted to make 'Cathedral Oceans' and other kinds of quiet music.
Then there was the preoccupation with Psychedelia, and its link to German electronic music. This wasn't at all recognized in England at the time. At one point, I was also afraid that perhaps Metamatic was too raw and minimal and cold. This seems odd, because it seems quite warm now – but it certainly didn't compared to other records being made at the time. A few years later, when I had the perspective to be able to appraise things from a safe distance, I realized there might be something special about Metamatic after all.
You've once said that new instruments like the electric guitar, synthesizers and drum machines changes the shape of the music. That you write to accommodate to the machines – Do you perceive that the DAW/laptop studio made the same impact?
Oh yes, every technological introduction changes the music – there are musicians who would not exist in other environments – The form of many new musicians' work is enabled by intelligent use of new technologies – Autechre for instance, require a portable digital ecology in order to exist in their present form. Theirs is an intelligent, visceral response to new digital environments.
XXX require flexible digital recording technology to review and refine their music. It is clearly not based on any purely acoustic hierarchy of sound.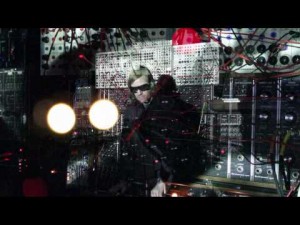 Just as Frank Sinatra changed both singing and recording by using a microphone and an amplifier – enabling him to sing quietly in front of a big band, so DAWs and laptops have created methods of working and kinds of music that were not possible before.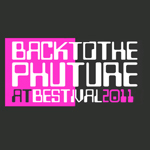 For all who are in need of Recoil, here is a timely reminder to attend the additional performance of "A Strange Hour 'to be held at the Back to the Phuture festival in April. The festival consists of two shows, which take place at the Academy 1 – Manchester on Friday 1st April and Troxy – London Saturday, April 2, with live performances from Gary Numan and Recoil in Manchester, and John Foxx at the show London.
Motor will also participate on both dates and Mark Jones will go to the music of the past, present and future – his sets, focusing mainly on new talent like Hurts, Villa Nah, La Roux, Little Boots, Prison and Ellie Golding Penguin.
Back To The Phuture began as a radio show on BBC 6 Music in 2009. This program connects the recognized pioneers of synthetic music with artists in the electro scene currently celebrating 30 years of electronic boldness. Mark Jones has proposed radio fun and educational with guests such as Arthur Baker, Phil Oakey (The Human League), Daniel Miller (Mute Records), Gary Numan, Martyn Ware (Heaven 17), Andy McLuskey and Paul Humphries ( WCO), Steve Strange (Visage) and August Darnell (Kid Creole & the Coconuts).
Here are links to help you get more information, sample music, and participate in various competitions related to the event.
Event page | Official site BTTP
Free downloads of each participating artist: http://soundcloud.com/bttp
YouTube page devoted to festivals BTTP: www.youtube.com / backtothephuturetv
http://www.youtube.com/watch?v=HxHqnztxpTg

The first 1500 copies of the John Foxx and The Maths release "Interplay" will be housed in a special limited edition deluxe digi-pack. This will include the full lyrics, together with a thorough breakdown of all of analogue synthesizer equipment which was used to create the album. This digi-pack will open out into a mathematical sign, and will feature a number of colour images and graphics, all of which have been designed by graphic artist Jonathan Barnbrook (including David Bowie's 2002 album "Heathen" which featured the debut for his 'Priori' typeface).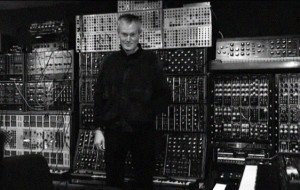 John Foxx and The Maths is the name given to the work written and produced by John Foxx and Benge. Their first collaboration was the digital single "Destination"/"September Town"). These songs were the first taste of the album they recorded at Play Studios in Shoreditch, London. The album would first be released in 2010.
Then here's your chance

Gary Numan and John Foxx have announced a new remix contest – the Back to the Phuture Remix Competition:
To celebrate the upcoming Back to the Phuture Live shows at Manchester Academy April 1st & The Troxy, London April 2nd we bring you the first ever Gary Numan and John Foxx Remix Competition.
Remix Scanner by Gary Numan or Shatterproof by John Foxx & The Math.
Win:
A pair of VIP passes to the London or Manchester show
A signed copy of Gary Numan's "Jagged Edge"
A signed copy of John Foxx & The Maths "Interplay"
Your remix played over the P.A. at both shows
Entries judged by Gary Numan, John Foxx and Mark Jones
To enter:
Visit the competition site on SoundCloud
Download the stems for "Scanner" or "Shatterproof"
Use the stems to create your remix
Upload your remix to the Gary Numan or John Foxx remix group
Deadline for entries – 18/03/11
You can download the stems at the Back to the Phuture page on SoundCloud.
FULL TRACKS:
1. Motor – Death Rave (Skrufff remix)
2. Gary Numan- Scanner (Full Track)
3. Recoil – Want (Architect Steppa)
4. John Foxx – Flightpath Tegel
5. John Foxx and The Maths – Shatterproof (Medicine Edit)
JOHN FOXX & THE MATHS STEMS:
1. John Foxx and The Maths – Shatterproof (Medicine Edit)
2. John Foxx and The Maths – Shatterproof – ARP odyssey bass
3. John Foxx and The Maths – Shatterproof – Drums
4. John Foxx and The Maths – Shatterproof – Moog modular
5. John Foxx and The Maths – Shatterproof – Synths
6. John Foxx and The Maths – Shatterproof
GARY NUMAN STEMS:
1. Gary Numan- Scanner (Full Track)
2. Gary Numan- Scanner – Bitcrush
3. Gary Numan- Scanner – FlexiPad2
4. Gary Numan- Scanner – FlexiPad
5. Gary Numan- Scanner – Chorus Vocal
6. Gary Numan- Scanner – Verse Vocal
7. Gary Numan- Scanner – Growl
8. Gary Numan- Scanner – Halo Pad
9. Gary Numan- Scanner – Jerusalem Keys
10. Gary Numan- Scanner – Pads
11. Gary Numan- Scanner – Piano
Friends of Foxx will like this

a 3′ 30 edit of the opening track from the forthcoming album, Interplay – out on March 21
You can pre-order the album now and receive one track, Evergreen, as a download – http://www.townsend-records.co.uk/art…
John Foxx performs with Gary Numan and Motor at the Troxy London on 2 April.
www.johnfoxxandthemaths.com
Here's a video coming from Future Music featuring John Foxx with loads of gear, so time for synth spotting I guess
Be sure to watch through the beginning for the gear tour. Tons of synth spotting. He gives a good comparison of the ARP Odyssey and Minimoog. The Yamaha CS1X gets a mention too! It's fun digital PCM synth not to be confused with the AN1X virtual analog. Icy strings.
French composer, performer and music producer Jean Michel Jarre was in London recently where he was presented with "The MOJO Lifetime Achievement Award" by non other than John Foxx. Jean Michel Jarre: "What happened was an absolute surprise for me. Such a brilliant audience was attending the event, Jimmy Page, members of Depeche mode, Radiohead, Sigur Ros, Devo, Florence and the Machine, Anthony and the Johnsons, Blur, Stone Roses, Jarvis Cocker, Roger Daltrey, Emilou Harris, Mark Almond from Softcell either receiving or giving an award. At the end of the ceremony, John Foxx from Ultravox presented the award to me. I have been so moved by what Phil Alexander, the chief editor of Mojo magazine and John said about my music and my concerts. How new, different and influential it has been until now. What an honor coming from such brilliant artists and in London!"
Jean Michel Jarre received the MOJO Lifetime Achievement award, presented by  John Foxx.
After the award, Jarre had a special message for his fans:
Dear Friends,
First of all, I would like to pay tribute to all my fans around the world who are supporting my work constantly.
It has been one of the most encouraging elements of my life, and particularly this past year, for all the reasons you know.
The feedback, I receive from you all, night after night, in each city I am playing at the moment, is just great and gives me the energy to go on.
I want you to know that I share this Mojo Award with you all, around the world, because in a sense I feel that you deserve it also…
Love,
Jean Michel Jarre
The MOJO awards is an English music awards ceremony, started in 2004 by MOJO magazine.