Modular synthesizer that is being controlled by a voltage control joystick. Top half is the beginnings of my Ems VCS3/Synthi clone. Bottom rack is a Doepfer A-100 system. Beauty case houses the joy stick and exp. mixer/output.
FXpansion has released a video that previews a new product called offering sampling, resampling, slicing, sequencing, effects and mixing facilities
The Sonic State team checks out a prototype of the new Allen & heath Xone DB4 fully-digital DJ mixer at the BPM Show 2010 at NEC, UK.
For more info and video news & reviews checkout www.sonicstate.com
Mixing Drums – how to add weight to a snare in a rock song, using Waves plug-ins.
From Waves Audio comes another set of videos in the Audio Mixing Tips & Tricks Series.
The video  walks you through Ross Hogarth's method of adding weight to snare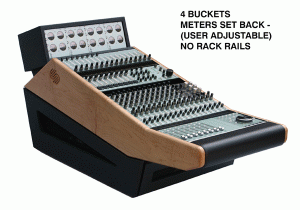 Here is a snapshot of the soon to be released Tonelux 1628 Mixing Board. It will have 16 Channels of the famous Tonelux Mic Pres. The EQs and Summing are arranged into a plug and play console format, ready to use, including a professional 192 point patchbay.
Features :
• 16 MX2 Mix Modules
• 16 EQ4P Equalizers
• 16 TR8 Bus Assign Modules
• 16 MP1a Mic Preamps with TILT
• 4 FX2+ Send Master/FX Returns
• 1 SM2 Stereo Master Module
• 1 CR2 Control Room Module
• 1 TB1 TalkBack Module
• 16 P&G Custom Manual Faders, the dB scale matches ShadowMix and ProTools fader scale
• 16 VU Meters in a Removable Bridge, all meters have Peak and VU modes
• 2 Large Stereo VU Meters, with Peak/VU modes
• Custom Designed Wood Sides/Top, made with Bamboo, a sustainable wood
• Leather Bolster
• Complete real TT Patch-bay/Dsub I/O Panel, removable and can swing around the side to mount
• Optional ShadowMix Automation
As shown above: $42,999.99, with ShadowMix Moving Fader Automation, $49,999.99. 8 or 16 channel expanders will be available.
Rhizome
Easy to use like a groove machine, powerful like the latest computer technology, and empowered by the versatility of plugins. Today the Rhizome is the only box combining samplers, mixing desk, sequencers and synthesizers, totally opened and compatible with VSTs.
To arrange your songs, you don't need to program by hand or to assemble by mouse anymore, this instrument permits to create it in real time by activate patterns from the pads. In case of mistake Rhizome got undo/ redo records function. To humanize and work the groove's sequences, each track has exclusive functions such as non-destructive quantization, play speed alteration, groove FX, looping, cue points. Rhizome is a real station of musical creation VSTi and VSTfx compatible, which offers included several features : instruments, virtual effects, a complete mixing desk, AUDIO/ MIDI I/O and an amazing multimode sequencer. Rhizome The future is NOW.
A tutorial to show the Mixer control of Ableton Live with the Zero SL MK II controller. Please note: You will need Live 8.1.3 upwards for this particular integration. Download Automap 3.5 for more instructions in the DAW Setup Guide.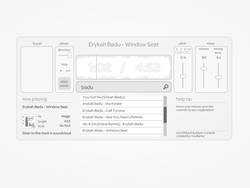 Web consultancy musikame has released an early version of a web app that allows users to mix between tracks from audio hosting site SoundCloud.
At this stage all the mixing is done automatically by the app itself: the user just picks the tracks and the length of the crossfade between them. While it's not actually possible to beat-match tracks as yet, the software does have pitch control with adjustable range, FX, looping and reverse capabilities, hinting at more advanced functionality in the future. You can check out SoundCloud DJ Player for yourself here.
The guys at Raven Software published a great post. This time the turn is for audio lead Mark Kilborn, who talks about the mix approach and the dynamic range on the game. Check:
When you play Singularity for the first time, you may notice that parts of the game are much quieter than others. You're hearing this because we're working with what audio engineers call Dynamic Range, which is the difference between the loudest and quietest sound in an audio recording. We believe it is the key to delivering a powerful and memorable mix, especially for a game that depends so heavily on sound to deliver its atmosphere and mood.

Volume is not an endless thing. With color, the brightest you can get is pure white. With volume there is a limit as well, and when you hit that limit you hear what is called distortion. This isn't the cool distortion you hear from a guitar pedal, it's a really nasty sound that can potentially damage your speakers. Some consumer audio receivers (like the one you may have in your living room) are designed to shut down if the DVD or game being played generates too much distortion. This is a safety precaution to prevent damage to your sound system.
Nice tutorial for Live 8, perhaps one could wish that it had been somewhat more extensive