Solarstone has released a new remix based on the End Titles to Blade Runner, details below:
Pre-order here: http://bit.ly/blade_runner_pure_mix
Subscribe to Black Hole Recordings TV: http://bit.ly/SubscribeToYoutube
Spotify: http://bit.ly/BlackHoleSpotify
Facebook: https://www.facebook.com/blackholerec…
Twitter: http://twitter.com/BlackHoleRec
Drawing from one of Vangelis' most renowned soundtracks, Solarstone has rebooted the theme from the audio auteur's hallowed 'Blade Runner' soundtrack. He has brought trance purity to the beautifully sinister tones of its title theme. Utilizing it as a last tune of the night ID-weapon for many a month, the track (now christened 'Love Theme from Blade Runner') has been given the official seal of approval. The trance master is now set to release his love letter to 'Blade Runner'.
"The doomy night-black drama of Vangelis' echoing piano chimes have rarely sounded better" — DJ Mag (Sept 2013)
Losing none of its ominous awe-inspiring atmosfear, through Solarstone's 'Love Theme From Blade Runner' Vangelis' now exerts a hypnotic thrall over the club floor. Using the classic strains of 'End Titles', Richard fires the Original's balanced nexus of dystopian melancholia and towering elevation through the Pure prism.
Developing a pounding sonic underlay, built from pistoning drums, dramatic orchestral cymbal crashes and undulating bass swells, he sets the stage for its big dramatic soundscapes. Retrofitting Vangelis' analogue synthesizers & FX with purified trance mechanics and unrelenting tension, he filters its darkly timeless melodic chimes into the mix's system. Brilliantly drawn out over nine fissionable, charged minutes he points Vangelis' 30-year-old classic at the very heart of the club floor.
BRUNO ENDER LEE – "Galactic Moog 2″ – performed live August 24. 2013
MiniMoog Voyager Old School (bass), Moog Little Phatty Stage II (arpeggios), Moog Etherwave Theremin, Arturia MoogModular V (fx-sequence)
composed, arranged & produced by Bruno Ender Lee; 2013 Velvet Voyage Productions
WIthout the little beings from outer space, we would only have buttons.
A first try with the ribbon controller and the modular synth. The "Alien Zip" module is designed after the first Coagula dot org model. I'm using a MIDI out from it to a vst of a Novachord patch. The other sound is from the CV and Gate out to the modular synth. The fun part is setting the amount of pitch shift for each voice. They are different so as I slide around the ribbon the notes spread apart different distances from each other. A very spooky effect. The ribbon pitch bend amount in the vst is setup by using Midi CC#20 in Kontakt 5 as a modulator. The output of the high and low regions of the ribbon controller are pitch value 0 – 127 as per Midi spec.
The scale is controlled on the modular by a Q125 Signal Processor. There is no way to control the amount of pitch bend on the modular. It is a simple voltage amount generated by the Arduino and ribbon. These differences make it challenging to get harmonies from both voices because the modular's response is very sensitive and wide and the vst requires a lot of movement along the ribbon to get a small shift in pitch. The module itself uses the Arduino Uno R3 board and the software allows the user to set up the area of the ribbon controller to be used. This makes it flexible as an instrument but hard to get the scales exactly congruent to each other after a reset for calibration. I set it up so when you touch the ribbon the pitches are in tune but when you move, they spread at different rates. All the background sounds and sequences are from the modular clocked by the Q960 sequential controller. The drum part is added later after determining the beats per minute and soft syncing to the track in Cubase. I used Addictive Drums for this.
A revised version of David Bowie's Space Oddity, recorded by Commander Chris Hadfield on board the International Space Station.
With thanks to Emm Gryner, Joe Corcoran, Andrew Tidby and Evan Hadfield for all their hard work.
Captioning kindly provided by CHS (www.chs.ca)
Find out more:
Twitter: twitter.com/Cmdr_Hadfield
Facebook: www.facebook.com/AstronautChrisHadfield?
­­fref=ts
Google+: plus.google.com/113978637743265603454/po­­sts/p/pub
A very quick demo of one of the patches contained within UVI's CS-M instrument, part of their Vintage Legends package
A dreamy, relaxing space ambient drone electronic music soundscape played live on Novation Supernova 2 keyboard synthesizer. Utilizing comb filter, reverb, delay, resonance, sync skew, filter & envelope adjustments.
Performed live, no external processing. Excerpt from a longer session.
FOR PART 1 CLICK HERE: http://www.youtube.com/watch?v=lhs-LguPTx8
Randy Rose, lead singer for The Residents, hosts an infomercial where the group presents its entire catalog of music in an uplifting once-in-a-lifetime offer.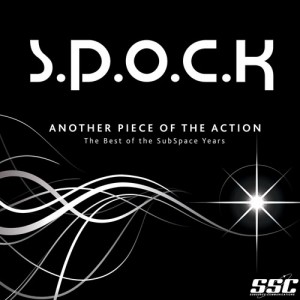 S.P.O.C.K. is probably well known all around the world with their Star Trek-inspired Synthpop. This release is however, the first one released in North America. "Another Piece Of The Action – The Best Of The Subspace Years" is an 18-track greatest hits compilation with some of the bands most successful songs through the years.
The project launched in the late 80′s and the debut album "Five Year Mission" saw its release in 1993 through Swedish label Energy Rekords, including hits like "Never Trust A Klingon" or "Last Man On Earth". The band released one more album on Energy before moving to Subspace Communications and released "Assignment: Earth" in 1997 followed by three more albums. The last release from the band was the "2001: A S.P.O.C.K Odyssey" in 2001 and since then no new music have been released by the band.
This "best of" album include lots of great songs and some of them are rare versions of which was only released on EP or singles; "E.T. Phone Home", "Klingon 2000″, "All The Children Shall Lead", "Not Human" and "Alien Attack".
Tracklist:
01. The Awakening (Intro)
02. Reactivated
03. E.T. Phone Home (Radio C-C-Cut)
04. Dr. McCoy (Classic)
05. Mr. Jones
06. Alien Attack
07. Queen Of Space (Single Version)
08. Wolf In The Fold
09. Astrogirl's Secret
10. All The Children Shall Lead
11. Not Human
12. Spacewalk
13. Satellites (Single Version)
14. Speed Of Light
15. Out There
16. Where Rockets Fly (Original Version)
17. Star Pilot On Channel K
18. Klingon 2000 (Radio Mix)
19. Dream Within A Dream
Giles Reaves: Space Music Improv on the Synapse Antidote Synthesizer.
"Testing my new Nikon D600, and the new Synthesizer from Synapse Audio: Antidote (for Reason 6.5). I created the patch from scratch in real time, as shown in the video. To keep in the "space music" theme, I used my night time time lapse footage from a recent trip through Southern Utah and Northern Arizona (including shots at Arcosanti, AZ)."
If you are into glittering and bleepy synth pop, here's a nice treat for you all.
This was the first promotional video made for Swedish spacepop group S.P.O.C.K. It contains footage from some of the TV-shows the band appeared in 1996:
1) "All ETs Aren't Nice (A.R.M. Mix)" – Fritt Fall, SVT2, Sweden
2) News At Night, MTV Europe
3) "Astrogirl" – MC, SVT2, Sweden
4) News At Night (with excerpts from "Astrogirl" and "Strange Dimensions", MTV Europe
5) Sydnytt, SVT, Sweden
Enjoy