A revised version of David Bowie's Space Oddity, recorded by Commander Chris Hadfield on board the International Space Station.
With thanks to Emm Gryner, Joe Corcoran, Andrew Tidby and Evan Hadfield for all their hard work.
Captioning kindly provided by CHS (www.chs.ca)
Find out more:
Twitter: twitter.com/Cmdr_Hadfield
Facebook: www.facebook.com/AstronautChrisHadfield?
­­fref=ts
Google+: plus.google.com/113978637743265603454/po­­sts/p/pub
A very quick demo of one of the patches contained within UVI's CS-M instrument, part of their Vintage Legends package
A dreamy, relaxing space ambient drone electronic music soundscape played live on Novation Supernova 2 keyboard synthesizer. Utilizing comb filter, reverb, delay, resonance, sync skew, filter & envelope adjustments.
Performed live, no external processing. Excerpt from a longer session.
FOR PART 1 CLICK HERE: http://www.youtube.com/watch?v=lhs-LguPTx8
Randy Rose, lead singer for The Residents, hosts an infomercial where the group presents its entire catalog of music in an uplifting once-in-a-lifetime offer.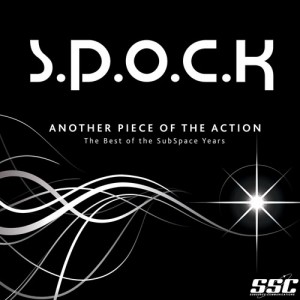 S.P.O.C.K. is probably well known all around the world with their Star Trek-inspired Synthpop. This release is however, the first one released in North America. "Another Piece Of The Action – The Best Of The Subspace Years" is an 18-track greatest hits compilation with some of the bands most successful songs through the years.
The project launched in the late 80′s and the debut album "Five Year Mission" saw its release in 1993 through Swedish label Energy Rekords, including hits like "Never Trust A Klingon" or "Last Man On Earth". The band released one more album on Energy before moving to Subspace Communications and released "Assignment: Earth" in 1997 followed by three more albums. The last release from the band was the "2001: A S.P.O.C.K Odyssey" in 2001 and since then no new music have been released by the band.
This "best of" album include lots of great songs and some of them are rare versions of which was only released on EP or singles; "E.T. Phone Home", "Klingon 2000″, "All The Children Shall Lead", "Not Human" and "Alien Attack".
Tracklist:
01. The Awakening (Intro)
02. Reactivated
03. E.T. Phone Home (Radio C-C-Cut)
04. Dr. McCoy (Classic)
05. Mr. Jones
06. Alien Attack
07. Queen Of Space (Single Version)
08. Wolf In The Fold
09. Astrogirl's Secret
10. All The Children Shall Lead
11. Not Human
12. Spacewalk
13. Satellites (Single Version)
14. Speed Of Light
15. Out There
16. Where Rockets Fly (Original Version)
17. Star Pilot On Channel K
18. Klingon 2000 (Radio Mix)
19. Dream Within A Dream
Giles Reaves: Space Music Improv on the Synapse Antidote Synthesizer.
"Testing my new Nikon D600, and the new Synthesizer from Synapse Audio: Antidote (for Reason 6.5). I created the patch from scratch in real time, as shown in the video. To keep in the "space music" theme, I used my night time time lapse footage from a recent trip through Southern Utah and Northern Arizona (including shots at Arcosanti, AZ)."
If you are into glittering and bleepy synth pop, here's a nice treat for you all.
This was the first promotional video made for Swedish spacepop group S.P.O.C.K. It contains footage from some of the TV-shows the band appeared in 1996:
1) "All ETs Aren't Nice (A.R.M. Mix)" – Fritt Fall, SVT2, Sweden
2) News At Night, MTV Europe
3) "Astrogirl" – MC, SVT2, Sweden
4) News At Night (with excerpts from "Astrogirl" and "Strange Dimensions", MTV Europe
5) Sydnytt, SVT, Sweden
Enjoy
Bluezone Corporation has announced Tripod Invasion, a sound library featuring 200+ unique stereo drones and Sci-Fi sound effects.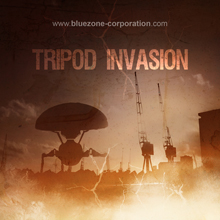 Bluezone Corporation releases Tripod Invasion, a newly designed sound library containing 200+ unique stereo drones and Sci-Fi sound effects, produced as 24 bit / 44.1 kHz wav files. These pro sound effects, drones and mechanical textures offer unlimited usability for numerous audio professional needs. Ideal for sound design for TV, Big Screen and Video Game audio projects.
In this new downloadable sound library you will find high quality underground atmospheres, crashes and impacts, noise FX, risers and downshifters, transition and a large choice of alien rumbles, synthetic roars and deep organic ambient soundscapes. All audio elements are perfect for the needs of scoring, temp tracks, trailers, songs and of course background music. Like all Bluezone Corporation sound libraries, this pack is royalty-free and does not require any additional costs or permissions – it's 100% ready to be used in your commercial productions. This sample pack is also suitable for style such as: Breaks, Dubstep, Ambient, Psy Trance, Techno, Drum and Bass and much more.
Nice to see R2D2 coming to real use here (I do have exactly the same droid figure at home, now I know what to do with it)
Stepped tone generator + 5 step sequencer housed in a Star Wars R2D2 bubble bath container.
http://cgi.ebay.co.uk/ws/eBayISAPI.dll?ViewItem&item=280935731203&ssP…
http://asmo23.wordpress.com/2012/08/04/atari-d2-punk-synth/