Bluezone Corporation has announced Tripod Invasion, a sound library featuring 200+ unique stereo drones and Sci-Fi sound effects.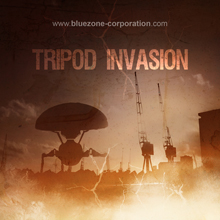 Bluezone Corporation releases Tripod Invasion, a newly designed sound library containing 200+ unique stereo drones and Sci-Fi sound effects, produced as 24 bit / 44.1 kHz wav files. These pro sound effects, drones and mechanical textures offer unlimited usability for numerous audio professional needs. Ideal for sound design for TV, Big Screen and Video Game audio projects.
In this new downloadable sound library you will find high quality underground atmospheres, crashes and impacts, noise FX, risers and downshifters, transition and a large choice of alien rumbles, synthetic roars and deep organic ambient soundscapes. All audio elements are perfect for the needs of scoring, temp tracks, trailers, songs and of course background music. Like all Bluezone Corporation sound libraries, this pack is royalty-free and does not require any additional costs or permissions – it's 100% ready to be used in your commercial productions. This sample pack is also suitable for style such as: Breaks, Dubstep, Ambient, Psy Trance, Techno, Drum and Bass and much more.
Nice to see R2D2 coming to real use here (I do have exactly the same droid figure at home, now I know what to do with it)
Stepped tone generator + 5 step sequencer housed in a Star Wars R2D2 bubble bath container.
http://cgi.ebay.co.uk/ws/eBayISAPI.dll?ViewItem&item=280935731203&ssP…
http://asmo23.wordpress.com/2012/08/04/atari-d2-punk-synth/
Video creator "pianoloft" has uploaded this synth session featuring some nice synths:
"drifting throuh soundspaces, useing roland gaia synth, korg er1 and em1, dementia dm7, korg monotron, rainbow machine, synth baby ( dementialabs ), noisemachine (drmoonstien) and a piano."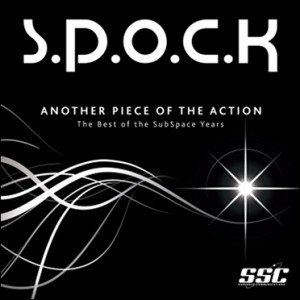 In the past decade Sweden's most successful synthpop export product S.P.O.C.K released an album every second year. The last S.P.O.C.K album was released in 2001, since then it has been very silent around the band. The band still keeps on playing live, and since they've been invited to the biggest synth festival in North America, Kinitek which took place between May 17 til May 20, they decided to assemble a compilation to a market where the material has been hard to acquire since most of the S.P.O.C.K catalogue has been long deleted.
"Another Piece of the Action: Best of the SubSpace Years" features tracks taken from the 3 albums released on their own record label SubSpace Communications, and include hard-to-find songs and versions, such as singles previously not digitally released, remastered stuff and the best album tracks. The comp has a total running time of 80 minutes and will be available as digital download as well as a limited edition relief digipak CD and transparent double vinyl LP. The album will be released on the 5th of June. You can pre-order the CD at Storming The Base.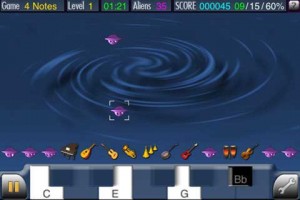 PG Music Inc has released the Pitch Invasion app for iOS. Based on old-style classic arcade games, aliens descend upon your home planet, intent on destroying your prized collection of musical instruments. It's your job to blast them out of the sky by recognizing the pitch that they are playing, and playing that pitch yourself before they reach the ground. If they reach the ground, one of your 15 musical instruments is destroyed. Once your instruments are all destroyed, it's game over. As you blast the aliens, you can move up to harder, faster levels.
Pricing and Availability:
Free
Background data:
BRUNO ENDER LEE – "Astral Odyssey" – composed, arranged & performed by Bruno Ender Lee, April 22. 2012
Pre-recorded live tracks: ARP Odyssey & Doepfer MAQ-sequencer / MiniMoog Voyager OS (bass)
Filmed live tracks: MiniMoog Voyager OS (leads) / Moog Etherwave Theremin / ARP Odyssey (fx-sequence)
2012 Velvet Voyage Productions
VELVET VOYAGE – "Live in Goldau 2011″ – performed by Bruno Ender Lee, November 18. 2011 as supporting act to Bruno Stanek's space-lecture.
www.stanek.ch
Our ever so persistent friend AfroDJMac explores the world of space music. Keep wondering if he will fail to deliver any week soon, LOL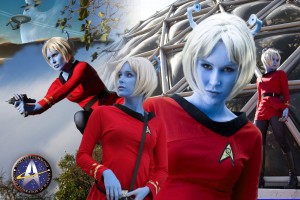 The 34th Free Weekly Ableton Live Rack from AfroDJMac is a warm textured and evolving pad sound created from a heavily processed vocal sample. The perfect soundtrack to an a day in an intergalactic forest in deep space. Space out with this fun synth

Download @ http://bit.ly/freesynth34
For anyone looking for a space aged, intergalactic sound straight out of an alien planet, this week's free Ableton Live rack is for you.  Here is a sound that is alive with movement and textures.  Created from a heavily processed vocal sample, the Space Forest Synth offers some exciting sound sculpting possibilities.  The synth is then racked up with some effects to add to the spacey feel, as well as a built in arpeggiator, allowing you to morph it to taste.

Lately, I've been having a lot of fun resampling chords from all kinds of instruments from guitars to synths.  In the following video, after taking you through the Ableton rack, I show you my technique for creating all new sounds by resampling instruments.  From there, it's quick and easy to create all new sounds and progressions from your preexisting material.  It's a total blast!  Below is an instrumental track I created last night using that exact technique (drums from my Operator Drums Rack and resampled arpeggiated chords and baseline created with the new Kasio M4L Instrument)  Enjoy
AstroCantus converts the celestial map into an infinite musical soundtrack that you define: from a delicate nocturne to a vast space symphony, all at a touch on your mobile device.