Whether Deine is still relevant or not :-), here´s their latest release,
"One Night" of the new Deine Lakaien album "Indicator"
…the new teaser from System's upcoming album
System-Pitch Black by ProgressProductions
As reporeted earlier this week System are back with a new album
– It has been taken to a point where you no longer can tell if it is a human machine or a robotic human singing, System says.

Dupont and The Pain Machinery have made remixes for the limited edition of the album which also will, for the first time, feature a song with vocals – real vocals that is.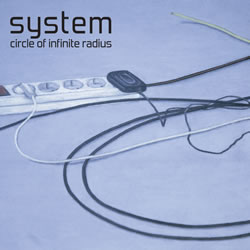 Cool video with the Mirrors

– Not really hard to hear their influences – is it….
The video for Mirrors new single 'Ways To An End', released 23rd August via Skint
Filmed in Brighton's The Duke of Yorks, directed by Simon Pollard
www.myspace.com/mirrorsmirrorsmirrors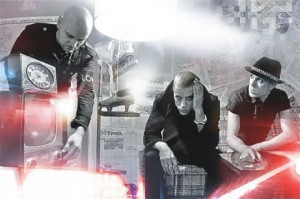 The synthpop trio Lowe has been asked to guest "The Real Radioshow" in New York City on November 22. The show is broadcasted live from Times Square, where Lowe will start their US tour. They will play new single "Breathe in Breathe out" from the upcoming album "Evolver" (2011).
Lowe have released several songs from the album digitally (see their web site).
After New York City, twelve more North American cities awaits the band that usually tours Eastern Europe.
Stereoklang got an exclusive talk with lead singer Paulinda Crescentini in the Swedish synthpop act Daybehavior, who recently announced their come back after almost 7 years in complete silence. With a new single out "It's a game" and a new album planned for release this winter, we had to have a chat about their music and future plans. And of course a bit of insights into the hardware and software being used in their studio, somewhere hidden in central Stockholm.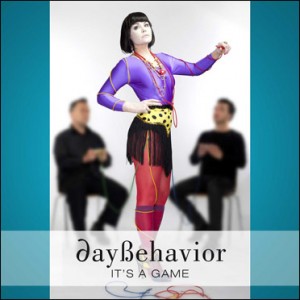 Daybehavior is a trio consisting of Paulinda, Carl and Tommy, and having lost one of the band members for a retreat to Thailand it was a nice surprise to us all when suddenly after 7 years there was a sign of reunion. Although all members have continued with music in one form or another during that long period, e.g. Carl is a full-time musician and producer, the drive to making music together again brought them back together and the music video "City Lights" was released earlier this year.
Paulinda tells me that the new album, that will contain 12 new songs, is the best that ever has come out of the band and one success factor is that they now are all closely involved in the song writing process. Carl is the producer master mind, Daybehavior produces everything themselves as for now at least, Tommy often starts off the process by sending a demo from Phuket containing a general sound structure, to which Paulinda will add melody and lyrics. Paulinda and Carl, both frequent Logic users, will add to the song and after a few bounces across the globe they are ready for studio recording at Carl's place.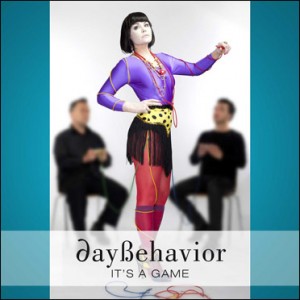 The new digital single from Swedish electropop trio Daybehavior is out now, complete with remixes by Parralox (Australia) and Marsheaux (Greece), two bands with a similar sound. The new album will be released later this winter.
SideLine offers a teaser below

Daybehavior – It's a Game (free Side-Line magazine download) by Side-Line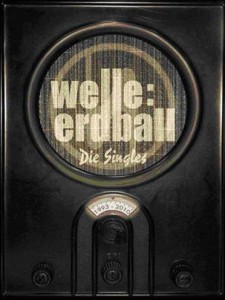 December 3rd sees quite a nice release on Synthetic Symphony: the long announced Welle:Erdball "The Singles 1993-2010" 10 CD-boxset. This deluxe box-set contains all singles (each in a slim digipak) of the band released between 1993 and today.
Included are the following singles:
Nyntändo-Schock (1993)
W.O.L.F. (1995)
Telephon W-38 (1996) *
Deine Augen/Arbeit adelt (1998)
Starfighter F-104G (2000)
VW Käfer/1000 Tage (2001)
Super 8 (2001)
Nur tote Frauen sind schön (2003)
Horizonterweiterungen (2005) **
Ich bin aus Plastik! (2008)
* released as very limited MC (Tape) only
** released on Vinyl only
This set is limited to 3000 copies. Order yours here, it's the cheapest price we found.
Swedish synthpop group Code 64 will release their third full-length album, Trialogue, September 8 on Progress Productions. The new album features the song "Stasis," which was released as a single earlier this year. The first 200 copies will come with a signed bonus CD featuring remixes by such artists as Mind.in.a.Box, Essence of Mind and Kant Kino.
Synthpop act Iris will release a new album, Blacklight, September 3 on Diffusion Records in North America and Infacted Recordings in Europe; the album will be preceded August 27 by an exclusive European single, Closer to Real, featuring a remix by Stromkern.