Find the videos here
Steelberry Clones got a talk with none other than the synth legend Alan Wilder (ex-member of Depeche Mode and now front man of the electro/synth experimental act Recoil). Few can match the track record of Alan Wilder and few have had such an impact on the synth scene for the past 30 years, or so. Alan Wilder´s Recoil continues this tradition into the 21st century exploring the boundaries of electronic music, and since Alan now is in full preparation of delivering probably the world´s biggest Depeche Mode memorabilia auction at the Zion Arts Centre, we simply had to pose some questions to him regarding his music creation legacy, gear and plans moving forward.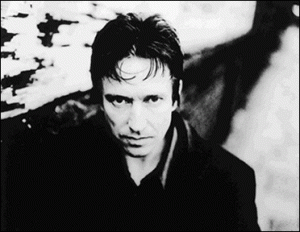 "Collected" is the name of Alan's big auction on Saturday 3rd September, for detailed information on how to join please follow this link:
So in just a few weeks time, over 400 lots will go under the hammer as Alan Wilder sells a large selection of musical / studio equipment and memorabilia at auction. Many items are very collectable and hold special value having been used extensively in the recording sessions for classic Depeche Mode and Recoil albums, as well as live performances on the 'Black Celebration', 'Music For The Masses', 'World Violation' and 'Devotional' tours.
http://youtu.be/EHejxJ1KPxk
But for most synth/electro fans this is truly not just any ordinary auction, but a clear reason why we needed to pose some questions to Alan about the auction in general and about his music making legacy in particular.
Why are you running this auction? is it for charity, or something else?
It's for the charity of Alan Wilder unfortunately. Let's be honest, divorce is an ugly thing and the record business has been in crisis for some time now. I'm not over sentimental about retaining every little detail of my musical history. In fact I still have a large collection of essential items, all the releases I have played on, many photographs and unique personal things. But really, I need more space (and peace) in my life and this goes part of the way to achieving that. Indeed I found it an evocative and cathartic experience to sift through all the collectables – the actual sorting and cataloging process brought back great memories and I was able to re-live some key moments which I had inevitably forgotten about, reminding me of how lucky I have been to have enjoyed such a career, doing something I'm passionate about.
http://youtu.be/LiLyiDw6qeg
Will it not be hard to let go of many of these unique items – any particular items that are special to you, that we should keep an extra eye on at the auction?
Yes – many do hold wonderful memories of course but I don't find myself actually using most of the equipment for example. One of my new year's resolutions for 2011 was to start streamlining my set-up at The Thin Line Studios. My needs have altered since laptops, soft synths and plug-ins have come to the fore, and therefore passing on some vintage gear and historical items seemed like a good way to start. The Steinway grand piano and the 'Devotional' drum kit are two things I'm letting go with a heavy heart. Thankfully I have a second piano, and can't really justify having two at the moment. And if I feel like picking up drumming again, I guess I can easily find myself another (cheaper) kit. As for something to keep an eye on in the auction, I think the unreleased box set known as DMBS 1-4 is likely to spark major interest. Known as the 'Holy Grail', these are the 4 extremely rare white labels from the Depeche Mode boxset that was never released. It was recalled at the last minute for unknown reasons. The Emulators with my own sound samples, the guitar used by Martin Gore for the 'Devotional' tour, and my touring wardrobe & stage clothing should all prove very popular. We have art proofs and one-off posters, and already we can see that album acetates are extremely desirable, being so rare. Only one or two are ever produced for a record release and I have quite a few of these iconic records. A few selected teaser items are currently on sale via eBay, and more will be added as we approach the auction. (http://shop.ebay.com/depechemodeatomegaauctions/m.html?_trksid=p4340.l2562)
Will you be joined at the event by any of your old band mates (DM)?
Not a chance:)
How can you part with your first synthesizer, the Minimoog?
I guess you could say that the mini-moog does hold particular value as it's been with me for such a long time, throughout my career. It was the first synthesiser I bought around 1977, pre-Mode, when I was a member of Dafne & The Tenderspots. It was a big deal for us at the time as it was quite expensive and we couldn't really afford it until we secured our record deal. It is still probably my all-time favourite synthesiser due to the famous fat 3-oscillator sound, and of course it's an absolute classic. I continued to use it for many years on early Mode recordings such as 'Construction Time Again' and 'Some Great Reward' and even had a midi update added during the eighties. However, I also own a 'midi'-moog, which is the rack-mount version of the original mini-moog. It pretty much sounds the same and serves my purpose in the studio. I found that I wasn't using the original moog any more, and like many of these items, it has been sitting around gathering dust. Much better then that all these old synths should be cleaned, restored, repaired and passed on, to people who will dote on them, use them again – individuals who will fully appreciate their history and the symbolic (as well as practical) value they hold. And, the moog will no doubt increase in value, like most vintage gear. These synths are like old cars that need to be driven. The way I feel about most items in the auction is how I feel about the gold discs for instance – I never wanted to display them on my walls in some ostentatious way, and I think often the musicians themselves are not too bothered about those things. Gold discs mean a lot more to those who are more peripheral or outside of the original experience, but who are very passionate about what they represent.
Regarding the patch discs for the Emulator's and Akai's – have you made some backup of those sounds somehow?
Yes, of course, I have a copy of the sounds for myself.
The sequencer EDP Spider, was that your first sequencer? And does it work? It's not clear on the web page – they are prone not to work.
I believe it does work but I didn't have the unusual connecting cable to actually try it out. I guess it was my first and only non-computerised sequencer! Not that I used it much – although it was used to create the bass sequencer part for the Aggro mix of DM's 'Never Let Me Down Again'.
Conclusively, if you are Depeche Mode fan or collector of vintage synth gear this is the one event not to miss out on. Now moving on to the music creation side of things we wanted to ask Alan all those questions about his gear, music creation and plans for the future, that comes when having the opportunity to talk a guy that has been a part of shaping the modern synth scene.
Recoil has been on quite an extensive tour recently, can you let us know how it was received and what your forthcoming plans are?
The European shows went really well at the start of the tour, particularly in eastern parts and Germany, Hungary, Poland, France etc. The US shows were a bit up and down, but generally quite successful I would say. I do think USA is the most difficult territory to tour, and it was a bit of a relief to follow that down to South America where the fans are so passionate and the crowds always wild, excitable. It was quite an experience there.
Vince Clarke has added another episode of his Analogue Monologues. This time he cover the french little synth Kobol by RSF.
The Assembly were a synthpop project formed in 1983 in Basildon shortly after Clarke disbanded Yazoo. The members were Vince Clarke (songwriting, keyboards, backing vocals) and sound engineer Eric Radcliffe (songwriting, production). Feargal Sharkey was hired as a guest vocalist for the A-side of the group's only single, "Never Never". Clarke and Radcliffe had planned to use a different singer on each track the group recorded, but the group disbanded after the release of "Never Never", and no other vocalists were employed by the duo.
The Assembly 'reunited' for one song in-between the Erasure set which itself was preceded by 3 songs by Yazoo. It was Andy Bell who introduced Sharkey, saying that Vince Clarke had an impeccable taste for excellent singers.
Vince Clarke is among the line-up of synth artists, remixers and sound designers who have contributed sounds to a new Bob Moog Tribute library of sounds for Omnisphere. The massive library consists of 2,4 GB of new sounds and 739 patches and is onsale now for $100 right here, with all proceeds going to benefit the Bob Moog Foundation including their MoogLab student outreach program, the creation of the future 'Moogseum', and their efforts to preserve and share Dr. Moog's extensive and historic archives.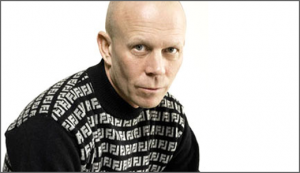 Some of the contributors so far:
Here's a list of the best known contributors: Hans Zimmer, Vince Clarke, Jean Michel Jarre, The Crystal Method, Jordan Rudess, Money Mark (Beastie Boys/Beck), Bernie Worrell (P-Funk/Talking Heads), Larry Fast (Peter Gabriel/Synergy), Roger Joseph Manning Jr. (Air/Fiona Apple), Ryuichi Sakamoto (YMO), Morgan Page (Madonna/Katy Perry), Keith Shocklee (Bomb Squad/Public Enemy), Steve Porcaro (Toto), Fredwreck (Snoop Dogg/50 Cent), Jan Hammer (Jeff Beck/Mahavishnu Orchestra), Danny Elfman, Michael Boddicker (Michael Jackson), Richard Devine (Schematic/Warp), Patrick Moraz (Yes/Moody Blues), Eddie Jobson (UK/Roxy Music), Diego Stocco, The Moog Cookbook, …and many more.
The new soundsources were developed using highly creative processing techniques with exotic gear like rare Buchla Modulars, Jean Michel Jarre's EMS Synthi AKS, Hans Zimmer's massive Modular Moog (including 1027 round robin Moog Drum samples!) and even Eric Persing's one-of-a-kind OMG-1.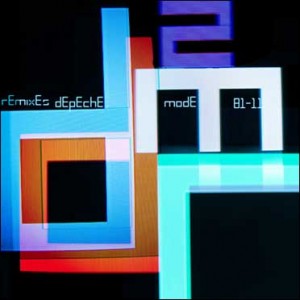 From Mute comes the news that Depeche Mode will release "Remixes 2: 81-11" on Mute Records on 6 June 2011. This new compilation includes classic mixes from M83, UNKLE, Trentemøller, François Kervorkian and Dan The Automator, alongside all-new mixes from Stargate, Eric Prydz, Karlsson & Winnberg (Miike Snow) and Röyksopp. The expanded editions will furthermore include exclusive remixes by former band members Vince Clarke and Alan Wilder. it's the first time either artist has remixed tracks for their former colleagues.
"Remixes 2: 81-11″ will be available in two different CD formats: a single and triple disc version, as well as a download and as a 6 x 12" vinyl LP box set.
Details:
1-Disc version:
Dream On – Bushwacka Tough Guy Mix Edit (2001)
Personal Jesus – The Stargate Mix (2011)
Suffer Well – M83 Remix (2006)
John The Revelator – UNKLE Reconstruction (2006)
In Chains – Tigerskin's No Sleep Remix Edit (2011)
Peace – SixToes Remix (2009)
Tora! Tora! Tora! – Karlsson And Winnberg (from Miike Snow) Remix (2011)
Never Let Me Down Again – Eric Prydz Remix (2011)
I Want It All – Roland M.Dill Remix (2011)
Wrong – Trentemøller Remix (2009)
Puppets – Röyksopp Remix (2011)
Everything Counts – Oliver Huntemann And Stephan Bodzin Dub (2006)
A Pain That I'm Used To – Jacques Lu Cont Remix (2005)
3-Disc version
Disc 1:
Dream On – Bushwacka Tough Guy Mix (2001)
Suffer Well – M83 Remix (2006)
John The Revelator – UNKLE Reconstruction (2006)
In Chains – Tigerskin's No Sleep Remix (2009)
Peace – SixToes Remix (2009)
Lilian – Chab Vocal Remix Edit (2006)
Never Let Me Down Again – Digitalism Remix (2006)
Corrupt – Efdemin Remix (2009)
Everything Counts – Oliver Huntemann And Stephan Bodzin Dub (2006)
Happiest Girl – The Pulsating Orbital Vocal Mix (1990)
Walking In My Shoes – Anandamidic Mix (1993)
Personal Jesus – The Stargate Mix (2011)
Slowblow – Darren Price Mix (1993)

Disc 2:

Wrong – Trentemøller Club Remix (2009)
World In My Eyes – Dub In My Eyes (1990)
Fragile Tension – Peter Bjorn and John Remix (2009)
Strangelove – Tim Simenon/Mark Saunders Remix (1998)
A Pain That I'm Used To – Jacques Lu Cont Remix (2005)
The Darkest Star – Monolake Remix (2006)
I Feel You – Helmet At The Helm Mix (1993)
Higher Love – Adrenaline Mix Edit (2004)
Fly On The Windscreen – Death Mix (1985)
Barrel Of A Gun – United Mix (1997)
Only When I Lose Myself – Dan The Automator Mix (1998)
Ghost – Le Weekend Remix (2009)

Disc 3:

Personal Jesus – Alex Metric Remix Edit (2011)
Never Let Me Down Again – Eric Prydz Remix (2011)
Behind The Wheel – Vince Clarke Remix (2011)
Leave In Silence – Claro Intelecto 'The Last Time' Remix (2011)
In Chains – Alan Wilder Remix (2011)
When The Body Speaks – Karlsson And Winnberg Remix (2011)
Puppets – Röyksopp Remix (2011)
Tora! Tora! Tora! – Karlsson And Winnberg (from Miike Snow) Remix (2011)
Freestate – Clark Remix (2011)
I Want It All – Roland M. Dill Remix (2011)
A Question Of Time – Joebot Presents 'Radio Face' Remix (2011)
Personal Jesus – Sie Medway-Smith Remix (2011)
The new Depeche Mode remix album will be released early April 2011.
For those who didn't know yet; remix duties have been executed by Alan Wilder (Recoil and ex-Depeche Mode – "In chains"), Vince Clarke (Yazoo, Erasure, ex-Depeche Mode – "Behind the wheel"), Duran Duran's Nick Rhodes, New Order's Bernard Sumner, Mark Ronson and Andrew Wyatt of Miike Snow. Other unconfirmed names which have popped up include Aphex Twin, The Yeah Yeah Yeahs!, Brandon Flowers of The Killers and Arcade Fire.
More news will follow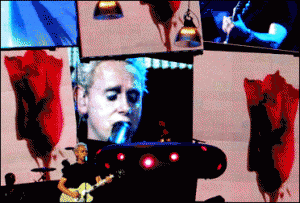 In a tweet Vince Clarke announced that the new Erasure album is going be released in the Autumn and not in Summer like previously announced. Clarke got the news from 'the record company', Mute that is. But before that the Erasure camp needs to sort out which producer they are going to work with and that seems to be a hurdle at the moment so it seems. Says Vince Clarke in a tweet: "Erasure producer negotiations are stalled. The 'manager' is having hemorrhoid issues…I really need to get to the bottom of this!". We reached out to Vince Clarke for more info.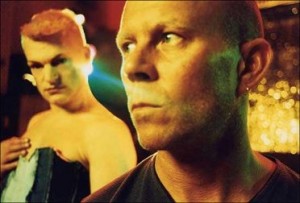 The fifth webisode in Vince Clarke's increasingly irreverent series of 'Analogue Monologues' on online now for your viewing pleasure. Dedicated to the Syrinx this is a video that will appeal to you who like vintage synths or just music history in general. Here´s the link check it out!
The Analogue Monologues is a new series of mini video documentaries. In each webisode Vince talks about one his analogue synths and explains where the on/off switch is. This series proves, once and for all, that he really doesn't know much about anything (a must see!).

Sign-up to the Vince Clarke mailing list if you want to receive news of the next Analogue Monologues webisode…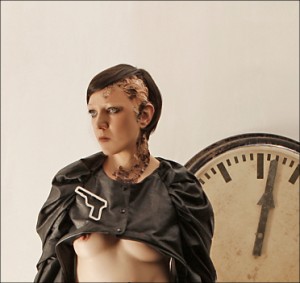 Out digitally on the 28th of February including a full package with remixes is the newest Billie Ray Martin single "Sweet suburban disco". And it's a bomb! Digitally released on Disco Activisto Records, the single is the follow-up to Billie Ray Martin's 2008 "Undisco Me". "Reinventing Italo Disco was the goal, but with a unique sound," is what describes the single the best according to the former Electribe 101 frontwoman. The track was produced by Billie and co-producer Mike Vamp of Maertini Broes.
Included in the remix list we find noone else but Yazoo maestro Vince Clarke. Also included are remixes by Horse Meat Disco's Severino, Luke Solomon and Ray Grant. This is the first in a string of releases for Billie Ray Martin in 2011, which will include a collaboration with darlings of the underground Hard Ton and the album by The Opiates.
You can get a radio edit of the song at www.media-app.com/en/lp/billieraymartin02 .
Tracklist:
sweet suburban disco – radio edit
sweet suburban disco – original version
sweet suburban disco – Vince Clarke remix
sweet suburban disco – Severino remix
sweet suburban disco – Severino less vocal mix
sweet suburban disco – Ray Grant lights glow disco
sweet suburban disco – Ray Grant neon disco dub
sweet suburban disco – Luke Solomon dub
sweet suburban disco – original version instrumental
Via SL