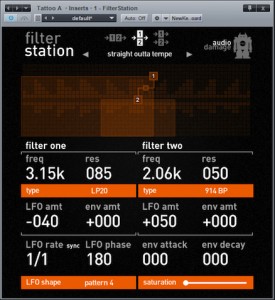 A preview of Audio Damage Filterstation– a new audio filter effect for Mac & Windows.
Here's what he has to say about Filterstation:
It is a pair of filters that can be configured as serial, parallel stereo, and true stereo (one filter for each side).
Each filter can be one of 12 types, including our usual 2P, 3P, and 4P models, the bandpass filter that 914 Fixed Filter Bank is made up of, the original 4P LP from FilterPod (our first product, and the first filter we coded), a monster face-melting MS20 LP and HP that Adam built a month or so ago, and a VCA type.
The latter is useful if you'd like to do a filter-vibrato thing like some amps and electric pianos do (notably the Fender Vibrolux, but many others as well). It can also be used for rhythm gating and rudimentary panning. (Nothing near as sophisticated as Panstation, of course.)
The LFO has the usual suspects, and four rhythm patterns.
Audio demo below.
Phosphor to Filterstation by Chris Randall. Uploaded with Studio One
As to release date and pricing, Randall says, "I don't have a time-frame for release, and we haven't settled on a price. But 'soon' and 'not much' are both perfectly acceptable answers for both those questions."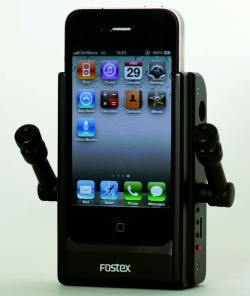 Your iPhone clearly looks like a tiny robot dressed up in this new audio interface. Fostex has announced a new audio interface for the iPhone 4, the AR-4i, designed to improve the quality of recordings made with the iPhone.
Features:
3 microphone inputs with plug-in power for vertical or horizontal use.
Input level control and EQ can be done using the dedicated App.
2 x cardioid plug-in microphones come as standard.
Third-party microphones can be used.
LED Level Meter for input level monitoring.
Microphone gain control.
Headphone jack for input monitoring.
2 x AAA batteries for more than 10 hours operation.
External power can be fed via USB.
Ergonomic design for secure holding.
Screw hole provided for optional camera gears such as tripod, grip etc.
Pricing and availability are to be announced.
via Fostex, Palm Sounds
This tutorial walks the brand new Live user through the necessary & basic steps of setting up and connecting your Audio Interface to use with Ableton Live.
Part 1 of a new series featuring Ableton's lead clinician Huston Singletary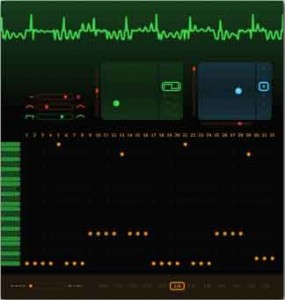 Sinevibes has announced a major update to it's Frequency AudioUnit plug-in, which they tell us vastly increases the creative possibilities of this hybrid synthesizer. The new version 1.1.0 includes the following improvements and new features:
Completely redesigned user interface with enhanced controls
Increased note sequencer length to 32 steps
New triangle, saw and square oscillator waveforms
Oscillator balance modulation by envelope follower
More prominent sound of the waveshaper
Increased XY pad control depth of the waveshaper model #3
New preset patches
Pricing and Availability:
Frequency version 1.1.0 is immediately available as a download for $49, and it's a free update for all existing users. Frequency requires Mac OS 10.5 or later running on 32/64 bit Intel or PowerPC.
More information: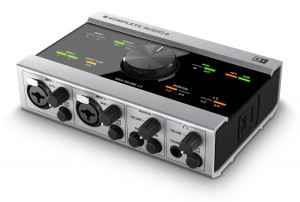 Edgar Choueiri, a professor of mechanical and aerospace engineering at Princeton University, has developed a way to play true three-dimensional sound recordings over regular loudspeakers, such as those found in televisions and computer laptops.
The technique may one day be used to allow 3D televisions to produce lifelike sound and to help people with certain types of hearing impairments locate noises. Segments of the video above incorporate Choueri's 3D filter to demonstrate the phenomenon.
The filter is designed to work with loudspeakers – not headphones – and can be experienced through standard computer speakers. (Make sure the right and left speakers are on the correct sides.)
Video by Michael E. Wood.
http://www.youtube.com/watch?v=ug-9Wz2E_vo
Dark Matter Audio release the DMA1. This incredible audio device is anything you want it to be — guitar effects processor, high quality studio tool or performance instrument — thanks to its open architecture and Online Store that lets you wirelessly update DMA1 with a growing range of pro audio apps.
The DMA-1 is basically designed to be the iPad of audio interfaces.
It's a software-powered audio interface with a touch-screen interface. Because it's software-powered, the DMA-1 can be a guitar effects processor, a multi-FX processor, a digital multitrack recorder, MP3/4 player, MIDI interface, a 5.1 digital mixing desk and whatever else developers imagine.
According to Dark Matter Audio, you'll be able to wirelessly download applications to make DMA1 into a drum machine, sampler, loop recorder, digital patchbay, video tutorial device, chord and scale matcher, database of transcribed music, lyric organizer or a composition sketch tool.
But unlike iPhones or iPads, DMA1 is built from the ground up for music making.
Main features:
7-inch Touchscreen
Studio Quality Processing
Wi-Fi and Ethernet
3 x USB, 2 x Analogue and 2 x SPDIF connections
HDMI support
5.1 Surround Sound Mixer
4 Channel Architecture
Battery and Mains powered
Open Developer Community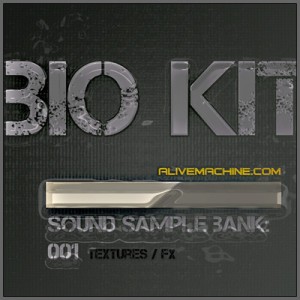 The Bio-Kit is a free sample kit released by Alive Machine. The unique samples in the kit were created by applying granular synthesis to field recordings of palm tree leaves. This release is part of the opening of alivemachine.com, a media-space focused on electronic music, sound design, and audio-visualization.
Check out the new website at http://www.alivemachine.com
link to the download page on website:
http://www.alivemachine.com/downloads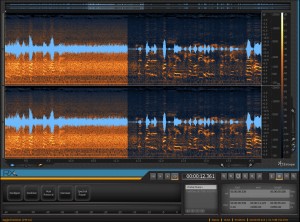 iZotope has released version 2.01 of RX, a collection of audio repair tools for Windows and Mac. iZotope RX™ 2 is the most complete audio repair toolkit on the market, enabling you to remove noise, hiss, buzz and hum, eliminate clicks and crackle, restore clipped audio, visually select and suppress unwanted sounds, resynthesize missing audio and much more. Changes in RX v2.01 Host compatibility changes Added support for Adobe Premiere Pro CS5.
iZotope has released version 2.01 of RX, a collection of audio repair tools for Windows and Mac.
iZotope RX™ 2 is the most complete audio repair toolkit on the market, enabling you to remove noise, hiss, buzz and hum, eliminate clicks and crackle, restore clipped audio, visually select and suppress unwanted sounds, resynthesize missing audio and much more.
Changes in RX v2.01
Host compatibility changes

Added support for Adobe Premiere Pro CS5.
Added VST 3 support.
Improved compatibility with Ableton Live .
Added 64-bit VST 2 support in Reaper under OS X.

DSP changes

Fixed accuracy of latency compensation in Declick module.
Fixed Hum Removal module's learn feature at high sampling rates.

Workflow changes

Added support for RX 1 workflow in main audio display: shift-click-release to adjust the borders of full-bandwidth selections.
Added support for placing the playhead: ctrl-click on the main audio display at any time to place the playhead.
Added support for dragging the current file from the RX 2 application's title bar under OS X.

Other changes

Introduced the new iZotope Crash Reporter to help customers automatically submit crash reports to iZotope for rapid diagnosis & bugfixing.
Greatly improved RX's support for frames in the time ruler, including drop-frame mode.
Better support for Carbon-based plug-ins under OS X, in RX 2.00 some of these plug-ins would display with a blank UI (RX 2 Advanced only).
Fixed issue when using "Open with" in OS X's Finder to launch RX.
Fixed bug with iZotope authorization where authorizing to a USB flash drive wasn't working properly.
Better support for Unicode characters in RX's "Save As" dialog.
Many minor bugfixes and performance enhancements.
RX2 for Windows and Mac is available to purchase for $349 USD. RX2 Advanced is $1,199 USD.
More information: iZotope / RX
What is the AlphaSphere?
The AlphaSphere is a brand new musical instrument. Consisting of 48 tactile pads, it combines iconic design and smart materials to create an audio-visual experience that is truly unique. The pads are touch sensitive and can be infinitely programed to trigger electronic sounds. The AlphaSphere will bring modern music production and performance off the computer screen and back into the hands of the musician. Know the feeling when you suspect the DJ is just checking his emails? You can say goodbye to that…
* A hands on way of producing music
* Sounds triggered by malleable pads
* Varying pressure applied to pad can control a number of parameters – volume, pitch, oscillations etc.
* Apply your own sounds or samples using Open Sound Control
* Integrated LEDs for full visual effect
* Can be easily used as a synth, a step sequencer, or a MIDI controller as well as being an instrument in its own right
The Technology
The brain of the AlphaSphere is based on an XMOS processor. The processing power and multi-core architecture allows for ultimate responsiveness and the possibility to expand the signal processing done on board. The prototype connects to the outside world using Open Sound Control which can interface with MIDI. Though there are plans for internal voices and sample-sets, we will always keep the AlphaSphere programmable, so any sound you conceive can be uploaded and shared. The Firmware and Software for the AlphaSphere are based on open source software and the code will be publicly hosted and documented. We are looking to foster a community around developing for the AlphaSphere, and hope that developers and producers alike can create and share new systems and sounds for the instrument.
There is also a speaker within the AlphaSphere itself, taking full-advantage of the inbuilt acoustics of the spherical resonant chamber. To play electronic music with the AlphaSphere, feels like you are literally holding the sounds in your hand, morphing and shaping them as you please.