July 10, 2011 · Posted in
Uncategorized
·
Comments Off

on Effective drum processing in Pro Tools
Rupert Brown from The DSP Project discusses with freelance sound engineer Mike Hiller about drum processing in Pro Tools:
Mike Hillier is THE Pro Tools guy for MusicTech magazine so I was thrilled when he agreed to show us how he approaches mixing down a real drum kit. While he is using Pro Tools most of the mixing techniques can be used in any DAW.
thedspproject.com/​drum-processing-in-pro-tools-pt1 for comments and more info on Mike.
June 27, 2011 · Posted in
Uncategorized
·
Comments Off

on Synthesizing a Kick Drum with Surge VSTi
Architecturally speaking, Surge is a rather complex synthesizer. But because of how it's put together it's still easy to learn. Surge is an instrument capable of generating truly beautiful sequences of numbers. Synthesizing a kick drum with Surge VSTi, using the FM2 module. The principles are applicable to any decent synthesizer. The Kick is basically a sine wave pith through a short, steep pitch envelope. Some frequency modulation (FM) is added to emphasise the attack. An LFO is applied to pitch to give a little wobble. Using these parameters it's possible to get a wide variety of tight, punchy electronic kicks. Why waste time browsing samples? Make your own! Sampled using FL Studio's Edison and dropped into Nerve.
Specifications
General
Synthesis method: Subtractive hybrid
Each patch contain two 'scenes' which are separate instances of the entire synthesis engine (except effects) that can be used for layering or split patches.
Quick category-based patch-browser
Future proof, comes as both a 32 & 64-bit VST plugin (Windows PC)
Universal Binary for both VST and AU (Mac)
Factory sounds
1010 patches
183 wavetables
Oscillators
3 oscillators/voice
8 versatile oscillator algorithms: Classic, Sine, Wavetable, Window, FM2, FM3, S/H Noise and Audio-input
The classic oscillator is a morphable pulse/saw/dualsaw oscillator with a sub-oscillator and self-sync.
The FM2/FM3 oscillators consists of a 1 carrier with 2/3 modulators and various options.
Most algorithms (except FM2, FM3, Sine and Audio-input) offer up to 16-voice unison at the oscillator level.
Oscillator FM/ringmodulation
Most oscillator algorithms (except FM2/FM3) are strictly band-limited yet still cover the entire audible spectrum, delivering a clear punchy yet clean sound.
Noise generator with variable spectrum.
Filterblock
Two filter-units with arrangeable in 8 different configurations
Feedback loop (number of variations inside the parenthesis)
Available filter-algorithms: LP12 (3), LP24 (3), LP24L (1-4 poles), HP12 (3), HP24 (3), BP (4), Notch (2), Comb (4), S&H
Filters can self-oscillate (with excitation) and respond amazingly fast to cutoff frequency changes.
Waveshaper (5 shapes)
Modulation
12 LFO-units available to each voice (6 are running on each voice and 6 are shared for the scene)
DAHDSR envelope generators on every LFO-unit
7 deformable LFO-waveforms + 1 drawable/stepsequencer waveform
LFO1 allows envelope retriggering when used as stepsequencer
Extremely fast and flexible modulation routing. Almost every continuous parameter can be modulated.
Effects
8 effect units arranged as 2 inserts/scene, 2 sends and 2 master effects
10 top-quality algorithms: Delay, Reverb, Chorus, Phaser, EQ, Distortion, Conditioner (EQ, stereo-image control & limiter), Rotary speaker, Frequency shifter, Vocoder
June 14, 2011 · Posted in
Uncategorized
·
Comments Off

on Classic Roland drums processed with an Ensoniq DP/4
TR-SONIQ is a collection of classic Roland drums processed with an Ensoniq DP/4. Apart from the 318 WAV files there are ten ready to use kits for Fxpansion Geist and Guru, Native Instruments Maschine and Akai MPC.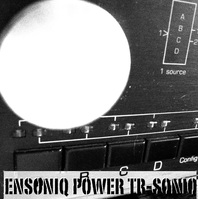 Once upon a time, there was an innovative American company called Ensoniq that quickly gained a reputation with affordable samplers such as EPS and ARS. Ensoniq was a bit like that kid you were sitting next to in school who did everything in his own way. Not clean and stylish as the Akais or as sophisticated as the Emus. But that was a long time ago and since then Ensoniq got bought up by Emu, and Emu got bought up by Creative – who unfortunately haven't done much real caring for either brand.
While many producers (mainly hiphop producers) still treasure their ASRs for their coloring of sound – our favorite feature of the EPS and ASR samplers is without a doubt its effects. The Ensoniq DP/4 is a dedicated effect with four separate effect units you can set up as four individual sound processors, or create series of complex chains.
Ensoniq meets Roland TR909, TR808 and TR606
TR-SONIQ is the result of combining the classic sounds from the well-known Roland drum machines TR909/808 (and also some from the underrated TR606) with the sonic capabilities of Ensoniq. It must be said that the Ensoniq effects were never subtle and with this collection of sounds we wanted to capture the spirit of Ensoniq. The dirt, the noise, the odd cut-offs, the distortion, the compression – the whole lot – all over the place.
June 13, 2011 · Posted in
Uncategorized
·
Comments Off

on What other people hear…
A video showing how loud the pads are acoustically relative to other sounds. Or what would other people hear if they where in the same room and you were wearing headphones. Also how the stick bounces or rebounds when hitting the pad.
June 8, 2011 · Posted in
Uncategorized
·
Comments Off

on All you can eat drums – Neil Peart Drum Solo
This is from the first show of the second leg of the Rush Time Machine Tour
The drum solo you're performing on the current Time Machine tour – how would you say it differs from past solos?

"Well, as I said, it's much more about improvisation. When I did the Anatomy Of A Drum Solo DVD, and that was only five years ago, I defined myself as a compositional drummer, and my longtime teacher, Freddie Gruber, would say, 'When I watch you play, you're composing.' So I accepted that. OK, cool, I'm composing. But then I thought, No! I want to be an improviser, and I've worked very hard at that. It's an art. You don't just play whatever comes into your head; you have to be very deliberate about what you do. That's the way I look at it: I improvise very deliberately, and I try not to repeat myself. That's been a very big change in my playing over the last five years, and I'm moving more and more towards improvisation.

"It doesn't just happen, of course. You have to practice…and trust yourself. After 45 years of playing, I had to learn to trust my instincts at a very basic level. Certain patterns would recur, but I'd force myself to set them up differently or conclude them differently. 'Wait a second…I did that last night. I'm not going to do that tonight.' In a way, like I said before, you have to think like an editor. A producer is in my head selecting what I'm doing. It's a whole different level of thinking. And then, of course, there's that great jazz saying: 'If you make a mistake, do it twice!' [laughs] It takes a while for all of this to become second nature, but I'm working on it."
Although I do not personally enjoy hip hop that much, which is a gross understatement by the way, there are some great tutorials on how to create effective drum beats and I guess it is up to you if you prefer to use these tips in any other music genre

In this video:
Starting on the high hat symbol, then combining bass drum and snare drum rhythms, this drummer demonstrates how to build a hip hop groove in 15 minutes. Create a hip hop groove with the drum beats in this free video on hip hop drumming from a professional drummer.
Expert: Ryan Larson
Bio: Ryan Larson is a young jazz composer whose teaching technique focuses on the basics of music theory in all twelve keys.
Filmmaker: Christian Munoz-Donoso
May 7, 2011 · Posted in
Uncategorized
·
Comments Off

on Propellerhead Software – Keyboard Drumming for Beginners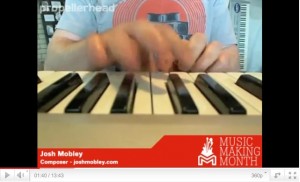 In this live session for Music Making Month, Josh Mobley (joshmobley.com) walks us through his technique for playing drums live on his controller keyboard in one take instead of programming beats with a pencil tool. The result is a human groove that feels more natural than programming ever will. Propellerhead has a unique approach in May's "Music Making Month." Hands-on how-to videos appear first as live webcasts, then on-demand YouTube clips, showing how to get into some real music making. Reason and Record are featured, of course, but the series is as much about production and performance as those tools. Check out the start of the terrific series by Josh Mobley on keyboard finger-drumming, for instance.
May 4, 2011 · Posted in
Uncategorized
·
Comments Off

on Tuning Drums the Michael Jackson way – with Jonathan Moffett
Jonathan Moffett walks your through his methodes of drum tuning and shares his reason for tuning methodes.
April 27, 2011 · Posted in
Uncategorized
·
Comments Off

on SmartDrums automation with GarageBand for iPad
Description below:
Maybe it is not new for you but I think that is a really nice tip for recording drums with GarageBand for iPad using the SmartDrums. That Smart Instrument can record your gestures over the pad while recording.
More about MusicApps and Mobile Music at MusicApps.com.br
April 23, 2011 · Posted in
Uncategorized
·
Comments Off

on Ionised Techno released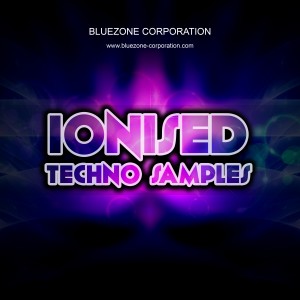 Bluezone Corporation is very  proud to present to you it latest pack Ionised Techno Samples. This is a total dumping in the underground universe of the most recent productions. Available for instant download, Ionised Techno samples offers a cutting edge collection of minimal Techno drum samples, drum loops, synth sounds and sound effects.
Ionised Techno Samples is a fresh, vibrational and original sample pack, with loops and samples beautifully worked and twisted. Coming straight from Bluezone Corporation, this innovative sound bank brings all you need to increase the potential for your hardware and software sequencers. This product's content has been filtered and engineered with great attention for details and offers over 190 samples, completely royalty-free.
Suitable for styles such as: Deep House, Tech House, Minimal House and Techno.
Ionised Techno Samples Contents:
ï Drum Loops
ï No Kick Loops
ï Percussion Loops
ï Sound Effects
ï Drum Hits / One-Shots
ï Synth Hits
Technical Specifications:
ï 200 MB Data / 389 files
ï Formats : WAV / AIFF
ï Recorded at 128 bpm
ï Instant Download
ï Suitable for use in all major sequencers
ï Royalty-Free with no extra cost
ï Ready to use in commercial production