The following video demonstrates the free set of Dubstep drum samples I've created. They are formatted for use in NanoStudio TRG-16. You can also hear a sneak preview at my new Eden Dubstep patches.
You may download this kit for free by simply "liking" ipadloops on Facebook here http://www.facebook.com/pages/iPadLoopscom/246604772025757?sk=app_17621738575…
Click like and it will reveal the hidden download code. All samples are original and royalty free. Good for producing Dubstep on an iPad iPhone or iPod Touch. HAVE FUN!
This video features a live performance by DJ SEAP (aka Nigel Sifantus) on the MPC inspired Maschine by Native instruments. There is no sequencing used. All sounds are created, edited and mapped by SEAP then played live "finger drum" style with no edits. Like many of the underground pioneers of finger drumming MPC players, Dj Seap is a Drummer, DJ, Producer with a background ranging from Jazz to Electronica to Metal. You hear all those influences here in this Dubstep inspired track.Equipment used: Ableton Live 8, Native Instruments Massive, the Mouth, and the Finger for sound design, Maschine for performance, and Izotpe ozone plugin for mixdown of the audio. favebook.com/djseap nigelsifantus.com twitter.com/nsifantus
Well although it is in Japanese I think the message is clear
GarageBand Smart Instruments Tips for iPhone / iPod touch / iPad Part1. Today I introduce to you "Smart Drums". That is great tool for generating drum patterns. No need to tap any drum pad. Only put these icons. お待たせしました、以前より要望の高かった誰でもできるガレージバンド講座(iOS向け)でございます。全5回のうちの第一回目となる今回は、スマートド ラムスを使って楽
­勝でドラムパターンを組んでしまう方法です。リズム感なくても全然オッケー!
アプリのダウンロードは以下のリンクよりどうぞ。
http://bit.ly/vbMT3R
詳細ブログ記事:簡単ガレージバンド講座その1 スマートドラムスで打て!
http://gajetdaisuke.com/archives/111203_154737.php
Alesis has announced the availability of two new electronic drumsets: the DM10 X Kit , a professional, six-piece electronic drumset, and the compact and affordable DM6 Session Kit . Alesis' DM10 X is the flagship of two new digital drumset offerings. The comprehensive DM10 X (MSRP: $1,999.00) is centered around the DM10 module and the all-new XRack, offering an expansive six-drum, four-cymbal configuration with sizes and spacing designed to feel natural to acoustic and electronic drummers.
The DM10 X provides a 12-inch snare, two 10-inch toms, two 12-inch floor toms, a 12-inch hi-hat, a 16-inch three-zone ride cymbal and two 14-inch crash cymbals. The DM10 X Kit's chrome-plated XRack is rugged and features an ultra-solid four-post design and new Alesis quick-release clamps that secure each pad in place and allow drummers to quickly rearrange their setup without tools, and without having to take the rack apart.
Alesis' more basic DM6 Session Kit (MSRP: $599.00) includes the DM6 drum module with more than 100 sounds, a new ProRack II drum rack, five drum pads, three cymbal pads, hi-hat and bass drum pedals, plus drumsticks and a drum key.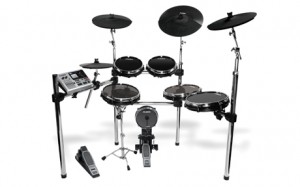 The DM6 Session Kit's compact rack and quiet rubber pads give drummers a versatile instrument that takes up minimal space and is quiet enough to play at any time. The ProRack II comes preassembled in the box for a fast, easy set up. In addition, Alesis announced that the SamplePad multi-pad instrument, which allows drummers to easily load their own sounds, will be available in Q1 of 2012 for MSRP $199.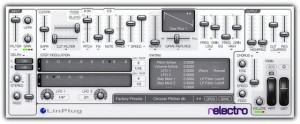 LinPlug has announced the release of Relectro, an effect plug-in for Windows and Mac.
The relectro is some kind of effect not yet existing, its dedicated to transform drum loops into something sounding substantially different, electronic, strange … suitable for almost any kind of electronic music
relectro features
Main processing section with effects similar to

– Compressor / expander alike section
– Cut-filter with infinite edge steepeness
– Comprehensive pitch sections for

relative pitch changing of the input
pitch fixing of the input
(inverted) pitch following of the input signal

– Variable wave repeat
– Variable waveform replacement
– EQ-alike section with 2 bands

Main modulation section with

– Two conventional LFO
– Two modulation step sequencer
– Modulation matrix with pitch- and volume-follow

Output section with HP and LP filters and chorus.
Two wheels for dry/wet blending and morphing.
MIDI program change supported.
MIDI learn. Settings can be saved / restored.
The LinPlug relectro for Windows and Mac (VST/AU/RTAS) is avaialble to purchase for $79 USD / 59 EUR.
The hang uses the principles of steel drums to create a melodic and rhythmic instrument. From recordings of the Hang, Subaqueous has put together an Ableton Live pack as well as some great one hit samples. Below is a live set for Ableton Live 8.2 that includes the 3 instruments I have created. There are two basic instruments that are the Hang — One is "light" the other is "hard" hits. The other instrument is called Western Hang. It takes the limited hang notes and turns them into a complete western scale.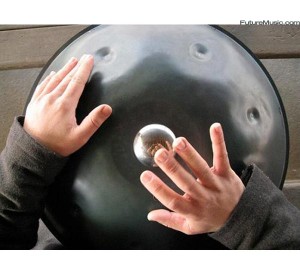 "The hang is an absolutely beautiful instrument that uses the principles of steel drums to create a melodic and rhythmic instrument. From recordings of the Hang I have put together an ableton live pack as well as some great one hit samples.
Below is a live set for Ableton Live 8.2 that includes the 3 instruments I have created. There are two basic instruments that are the Hang. One is "light" the other is "hard" hits.
The other instrument is called Western Hang. It takes the limited hang notes and turns them into a complete western scale.
I also have effects for the Hang in each instrument. You will have to download Supaphasor to have the full effect rack.
Below is the files for the Live Pack. If you just want the samples then in the folder you will see another folder names Hang Wave Samples where they are at.
This is given as a free resource, but please take a moment support the process by either joining our email list, or making a small donation, price of a beer or coffee, to help me continue bringing such rad tools and instruments. Thanks and enjoy the beautiful Hang Drum."
In this lesson we get into how to work with the drum sequencers, as well as playing around with different patterns in technoBox2.
About the application:
technoBox2 is the next version of our hugely popular technoBox adding many asked for features such as dual 303s and drum machines, export recordings of songs and SoundCloud integration. A performance page has been added which allows access to the most commonly used controls on one page. The drum machines now allow you to load your own samples (via iTunes documents). technoBox2 runs on iPad and retina displays with crisp native resolution.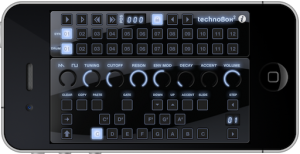 Feature overview:
Dual 303s and drum machines
Improved song sequencing with Start/End and Loop markers
Lock parameters to sequence bar
Export recorded songs (as .wav) via iTunes
Upload recorded song to SoundCloud directly and share
Load your own .wav and .aif samples (uncompressed 44.1kHz 16-bit) into the drum machines (via iTunes)
Performance screen with the most accessed controls on one page
Completely redesigned FX panel: You can now activate effects on any or all of the 4 machines
Improved tempo synced phaser and distortion effects
Global filter cutoff and per part decay added to the drum machines
iPad and retina display native resolution support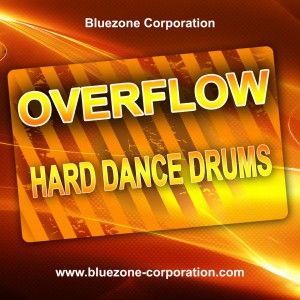 Bluezone Corporation has released Overflow: Hard Dance Drums, a sample library featuring a selection of drum one-shots including massive kick drums, synthesized percussion sounds and synthetic noises in WAV format.
This wonderful sample pack contains 92 WAV Hard Dance drum samples ready to be uploaded in your favourite DAW as Cubase, Logic, Ableton or FL Studio and more.

With professionally made fat, punchy and powerful bass drums, 'Overflow: Hard Dance Drums' also include a selection of fresh electronic percussion sounds to deliver to you usable modern tools of the best quality to make your future Hard Dance music production intense.

Created by the Bluezone Corporation sound engineers, this original and futuristic drum hits collection is 100 % Royalty-Free. You can use this pack in your commercial releases without having to pay any extra.
Overflow: Hard Dance Drums is available to purchase for €6.95 EUR.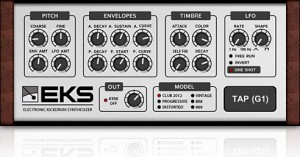 Synapse Audio has introduced EKS Pro, a VST/Audio Unit plugin for Mac & Windows, designed for creating electronic kickdrum sounds.
The plugin offers six high-quality sound models, a mix of vintage hardware emulations, and new, modern kick drum sound models. Despite their fundamentally different nature, all models respond to the sound parameters in largely the same way.
The user interface is organized into four sections controlling the pitch, the amplitude and pitch envelopes and its curvature, the attack stage and finally pitch modulation. This layout makes it simple and straightforward to program your own patches or modify existing ones.
EKS Pro for Windows and Mac (VST/AU) is available now for US $39. A free demo is available.
Forge Audio Designs has released a free drum replacement tool for Windows, BEAT to MIDI:
BEAT to MIDI will be the first VST release from Forge Audio Designs. BEAT to MIDI is a fast acting, low overhead Beat Detection and Drum Replacement tool which producers and musicians can implement to extract MIDI data from Drum loops.
BEAT to MIDI allows for the correction of poorly captured or performed drum recordings after the recording session has taken place
BEAT to MIDI uses sophisticated algorithms to identify each drum hit (or transient) in the time domain. Once this point is detected, MIDI data can be used to trigger replacement drum samples to alleviate poor quality recordings and/or timing errors
Features:
Detection of drum strikes and output of detections to a (defined) single MIDI note
Supervised Pattern Matching system to identify drum instruments
Detection of drum strikes and drum instruments with output of detections to appropriate (General MIDI defined) MIDI notes
Automatic ratio settings to allow easy settings of thresholds
Note:
BEAT to MIDI is a PC Only VST 2.4 Plug-in and must be used in a compatible VST Host.
BEAT to MIDI has been tested within Cubase 5/6 under Windows 7 but Forge Audio Designs cannot ensure full compatibility with other hosts and Operating Systems at this time.