June 22, 2011 · Posted in
Uncategorized
·
Comments Off

on Goldfrapp remixes Lady Gaga
The English electronic music duo Goldfrapp have remixed Lady Gaga's "Judas". A video was released on the official Lady Gaga YouTube channel. In the meantime Goldfrapp fans are discussing whether or not this was a submission on spec or not (on spec meaning that it is an unpaid mix). Whatever the reason is, just judge for yourself.
Goldfrapp are currently working on a new album. The band which is currently labelless will be releasing a 'Best Of' album in Fall/Winter 2011.
Via SL
September 9, 2010 · Posted in
Uncategorized
·
Comments Off

on Vince remixes Goldfrapp
"Believer", the new single from Goldfrapp, has been released by Mute (you can order it here at iTunes). Included on the single is a remix by synthPop legend Vince Clarke. "Believer" is the third sngle taken from Goldfrapp's "Head First" album. The remix sounds rather retro, even reminding us of somewhat of the last Yazoo album "You and Me Both". You can check for yourself after the jump!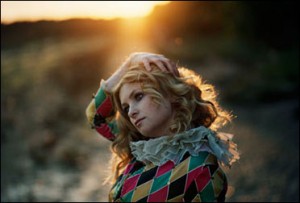 Other remixes have been delivered by Subway, Joris Voorn and Davide Rossi.
July 15, 2010 · Posted in
Uncategorized
·
Comments Off

on Vince Clarke remixes Goldfrapp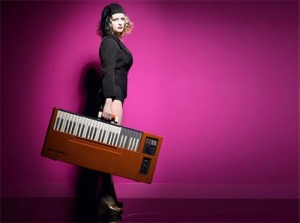 Goldfrapp's next single, "Believer" will feature a remix by Vince Clarke.
A string of live dates in England will follow in November:
November 9 – Bristol, O2 Academy
November 11 – London, Hammersmith Apollo
November 13 – Brighton, Dome
November 14 – Birmingham, O2 Academy
November 16 – Leeds, O2 Academy
November 17 – Manchester, Academy
November 19 – Glasgow, O2 Academy
November 20 – Newcastle, O2 Academy
May 22, 2010 · Posted in
Uncategorized
·
Comments Off

on Weekend beats from Goldfrapp
Let´s have some aerobic fun !!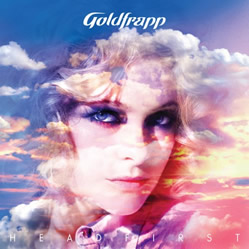 After the calm "Seventh Tree", UK duo Goldfrapp will release their most powerful album to date on March 22. "Head First" is preceded by single "Rocket" on March 8, a track that has been remixed by among others Richard X and Tïësto.
"Head First", Goldfrapp's fifth album, is written and produced by the band – Alison Goldfrapp and Will Gregory – and was recorded last year in London and Bath.
A tour will follow later this year.
Hi all
Time to sum up the past ten years and list the 20 best / most important electronic, electro, EBM and synth albums that has been released. This is of course a tricky quest and will most likely create some debate. Numerous of good albums has been released and I have certainly not listened to all of them, but still someone needs to make a statement :-). The albums are listed in order of importance, but may not be absolute, in the sense that – if they are rated as number 6, they could easily be argued to have place number 7 instead etc, but still…
Number 1:
Kraftwerk – Tour de france soundtrack
Number 2:
The Knife – Silent Shout
Number 3:
Goldfrapp – Black Cherry
Number 4:
Covenant – Skyshaper
Number 5:
Colder – Again
Number 7:
Daft Punk – Discovery
Number 8:
Felix! – Kittenz and thee glitz
Number 9:
Welle: Erdball – Die wunderwelt der technik
Number 10:
Suicide – American supreme
Number 11:
DAF – Fünfzehn neue D.A.F-Lieder
Number 12:
VNV Nation – Futureperfect
Number 13:
Röyksopp – Melody A.M.
Number 14:
Rammstein – Mutter
Number 15:
Vive la fete – Republique populaire
Number 16:
And One – Agressor
Number 17:
Jeans Team – Musik von oben
Number 18:
Recloose – Cardiology
Number 19:
Melotron – Sternenstaub
Number 20/21:
Télépopmusik – Genetic world
System – Self organizing