The official video for "Red Shift", from Null Factor's upcoming album, "AntiCitizen".
Null Factor is a one-man project started by Dan Harvell from the remnants of the former industrial metal band Millennia. Dan Harvell now have a more electronic style with a lot of influences from various genres such as goth, rock and metal.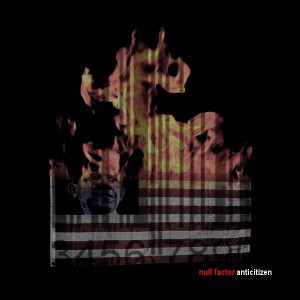 Track list:
Anticitizen-One
Red Shift
I Don't Belong
Force Fed
Misinformation
Everything Slipped Away
SystemFail
Undertow
Pope On a Rope
This Isn't Me
Dolls Of Pain are taking a new direction on their upcoming album "The Last Conflict, " which is the French trio's fourth album in order.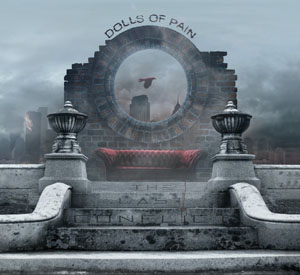 The industrial metal touch (introduced on the EP  "Strange Kiss' late last fall), has been given additional space on the new album from the band which previously had pretty strict electronic influences. Singer and songwriter Notre Guide focuses his lyrics on the man's constant self-torture, and the divisions and conflicts we all know so well again.
Tracklisting below:
The Beginning Of The End
Strange Kiss
Are U Blind?
Why Not?
Don't Blame Me
Fading Lies
Stairs Of Glory
Hurt Me
Inside Your Soul
Like An Ass Bitch
Déchirure Nocturne
Stay Far Away From Me
With You (feat. Dddmix of BakXIII)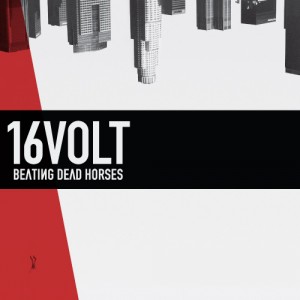 US based 16 Volt presents the band's seventh studio album this spring. New full length album "Beating Dead Horses", a typical 16-volt cocktail spread over 13 tracks, with distorted guitars on top of layers of synths and samples. The band has also been supported by Clint Carney (formerly of System Syn and God Module) and Bill Sarver (from Lance Herbstrong and Ohn) as guest appearances on "Burn", which will be the first single release from the new album. Produces makes front man Eric Powell and help with the final mix, he has been given by none other than the former Front Line Assembly-producer Shaun Thingvold.
The band will be in late spring to go out on a two-month U.S. tour with legendary My Life With The Thrill Kill Kult.
"Beating Dead Horses" released May 10 via Metropolis Records (USA etc.) and Trisol (Europe).
Track listing:
1. Beating Dead Horses
2. The Wasteland That Is Me
3. Fight or Flight
4. Burn
5. You Will All Go Down
6. Breathing Water
7. Ghost
8. We Disintegrate
9. Dissembler
10. Sick Sick Sick
11. The Carrion
12. Veins
13. Somewhere New
Via ES
Necro Facility recently finished the recordings for their upcoming third studio album "Wintermute".In this interview Henrik Bäckström and Oscar Holter talks about the new album that is scheduled to be released the next couple of months.
Necro Facility released the debut album "The Black Paintings" back in 2005. Two years later, in March 2007, they released the follow-up "The Room". Last year they returned in a collaboration together with Covenant and their single "Lightbringer".
This is a short trailer for Rabbit Ears Audio SFX Library, REA_004 Metal Machines.
I visited a shop whose primary focus is repairing old steam locomotives and building replicas for use around the country (Thomas The Tank Engine is big business). This library features 11 pre-1950s tools that will get your motor running and add texture to your mechanized needs. I hired a machinist to perform the following mechanical masterpieces of the industrial age: Wheel Lathe, Metal Planer, McCabe Metal Flanger, Metal Shaper, Summit Engine Lathe, Summit Engine Rapid Traverse, Hendy Engine Lathe, Vertical Turret Lathe, Bridgeport Milling Machine, Large Air Needle Scaler, Small Air Needle Scaler.

All of the machines have such wonderful qualities that smooth computer-controlled contemporary machines don't possess. Metal Machines is here to bring on the flap, whirr, grind and whine that your work needs.
Metal Machines pricing:
Hi-Res+ $70 usd – 24 Bit 192 kHz, 301 sounds, 4.07 GB content
Hi-Res $50 usd – 24 Bit 96 kHz, 301 sounds, 2.02 GB content
Std $25 usd – 24 Bit 48 kHz, 138 sounds, 661.1 MB content
Basic $9 usd – 16 Bit 44.1 kHz, 66 sounds, 291.6 MB content
A free pack of samples is available from the product page as well.
More information: Rabbit Ears Audio / REA004 Metal Machines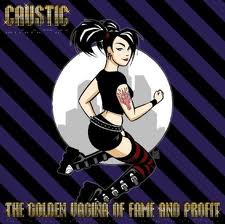 666 on the Crucifix
Carpe Rectum
Hiroshima Burn
Bulletproof Lolita
Orchid (Feat. Unwoman)
I Play Computer!
Darling Nicky's Gnarly Dicking
Generate Chaos (feat. Bitch Brigade)
Chum the Waters (feat. Ned Kirby of Stromkern)
Floor Whore Disko
White Knuckle Head Fuck (feat. Faderhead)
Matt Finale is soon back with his industrial noise project Caustic. For the new album "The Golden Vagina Of Fame And Profit", he has taken the help of Ned Kirby (known from Stromkern), Unwoman, Bitch Brigade and the Lord's Head.
Caustic saw the light through the debut EP was "I Am On Fire" in 2004 and the debut album came two years later when Matt by Static Sky Records released "Unicorns, Kittens and Shit". An album that reached number one on Metropolis Records mailorder list. The project was signed at the same time Ben Arp's Crunch Pod Records. Since 2006, Caustic released five albums, several singles and appeared on several well known compilations.
"The Golden Vagina Of Fame And Profit" is released April 12 via Metropolis Records.
Via ES
Rudy Ratzinger, who debuted with his project Wumpscut back in 1993, is arguably one of the electronic industrial scene's greatest luminaries and has been an inspiring source of information many new bands through the years. Wumpscut's early albums "Music for a Slaughering Tribe" remains a classic. Beyond that, Rudy released another 17 albums with the project. Now it's time again. "Schrekk & Gaus" is the sequel to last year's "Siamese" and the album is released in three editions, a regular CD, a special vinyl edition and a limited box with extra kind of frippery.
"Schrekk & Grau," released April 22 via Betonkopf Media.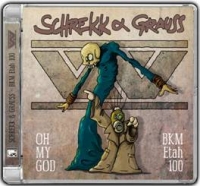 Tracks:
1. Rudolf Wolzek
2. Schrekk & Grauss
3. Muselmann
4. Elende Buben
5. Patient A.
6. Jiddisch Is a Zwillink
7. Wumpelstilz
8. Kikeriki
9. Zombibikini
10. Alles Aus
Shared by Skull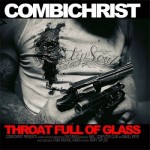 Combichrist continues to bring out new material. This time the band will release its second single taken from the new album "Making Monsters", which was released last summer.
"Throat Full Of Glass" is the title and will be available in 5 different mixes, including SAM and Daniel Myer, plus a video together with the unreleased track "Industrial Strenght". Release date is scheduled in February.
Tracklist:
01. Throat Full Of Glass (Single Edit)
02. Throat Full Of Glass (Tough Guy Mix By S.A.M.)
03. Throat Full Of Glass (Vocal Mix By Computer Club)
04. Throat Full Of Glass (Dub Mix By Computer Club)
05. Throat Full Of Glass (Renegade Of Noise Mix By Daniel Myer)
06. Industrial Strength (Instro-Mental Mix)
07. Throat Full Of Glass (Video – Clean)
German band Patenbrigade: Wolff releases a greatest hits collection called "Verbundstoff". The content is a mix based on the band's most notable single releases along with previously unreleased materials. All spiced with remixes from latest album "Baustoff". The duo consists of Sven Wolff (better known from The Dust Of Basement) and Lance Murdock.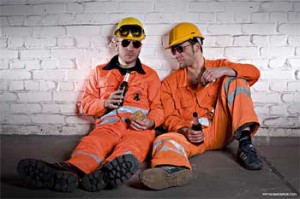 "Vernbundstoff" released in addition to the regular edition in a special edition limited to 199 copies containing a poster, cap, calendar, t-shirt.
"Vernbundstoff" is being released on Friday, January 21 through Zweieck Recordings.
Tracklist:
01. Voyage (ft. Antje Dieckmann) (Desire Less Club Mix Part 1)
02. Voyage (ft. Antje Dieckmann) (Desire Less Club Mix Part 2)
03. I.M. (Ohne Benecke)
04th Neverland (Rypzylon & Weaselson Remix)
05th Das Kraftfeld (Hartung & Schleinitz Remix)
06th Unfall (Ohne Folge)
07th Arbeit am Rohr
08th Pop music für Rohrleger (BOSH Moon ROCKAH Remix)
09th Blitzschlag (ohne Accuse)
10th Heimweg
11th Fehler 404 (ft. Stefan Leukert) (Acoustic Version)
12th Voyage (ft. Antje Dieckmann) (Olaf Wollschläger Mix)
13th Fragrance (ft. Sara Lux)
14th Nachtschicht
15th Schlusslicht (Zeit zurückgedreht)
http://www.youtube.com/watch?v=XgVcKo8GKxA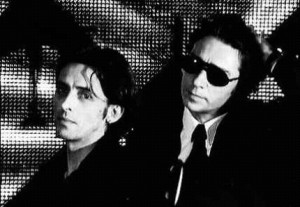 The Neon Judgement remains one of the most legendary electronic bands in history. They for sure were one of the pioneers of the so-called dark electro and other EBM movement. Together with bands like Front 242, The Klinik, à Grumh, SA42 and A Split Second they still are the proud of many Belgian electro lovers. After a hiatus of several years The Neon Judgement struck back and mainly concentrated on live performances. It took them years to dare launching a new album. This album entitled "Smack" was a real nice surprise seeing the duo transposing their typical 80s sound into a more modern approach. Months later now appears this "Smack"-baby, which is an EP featuring 8 tracks. We here get 6 remixes and 2 original versions. The American artist DJ 3000 produced two remixes of "The Great Consumer" (originally released on the CD). Both remixes are quite well-crafted, but I have some preference for the groovy opener. Christopher Kah made an appreciable remix of "Leash" and Bodyspasm (Belgian project) together with Dirk Da Davo made a pretty cool and technoid version of "I Cut Loose". Radical G is the big fish from this EP and it's not really a surprise that this artist transposed "We Are confused" (originally released on the CD as well) into a terrific, minimal technoid cut reaching a total climax in the break of the song. The "3 D Re-Edit" of "Smack" was made by Dirk Da Davo. The mix is quite recognizable and logically the most close to the original version. The result is a kind of technoid-wave mixture. The two songs left are the 'original versions' from "Leash" and "The Great Consumer", which bring us back to the real mood and style of the "Smack"-CD. This EP has been quite logically released on Dancedelic D(igital), home of Neon Electronics (dance side-project of Dirk Da Davo). "Smack"-EP brings The Neon Judgement transposed into technoid-orientated remixes. It's an experience that might make the earliest fans a bit skeptical, but it also reveals the vision of a band facing the current trends.
Band: www.theneonjudgement.com / www.myspace.com/theneonjudgement