Andy LaPlegua  (inter alia, Combichrist, Panzer AG, Icon Of Coil) has for some time been working with his new side project Scandinavian Cock. The first material is now on its way through the American Metropolis Records with four-track EP was "Uncut", which also contains a cover of The Dead Boys classic "Sonic Reducer".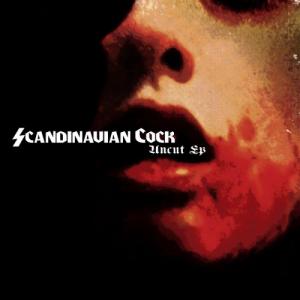 With Scandinavian Cock we are given a small electronic and clear punkier version of the multi-faceted Andy LaPlegua. Something that is not particularly surprising since the Norwegian in his career been active in most of the music scene in Finland. He made industrial rock with the Devils Into Crime, experimented with hip-hop during his time with the LAW, with punk bands Fleshfire and My Right Choice and even metal with Lash Out. In addition, he also worked with trance and club music, with projects including Sector9 and Plastic Life.
EP was "Uncut" released on 24 January via Metropolis Records.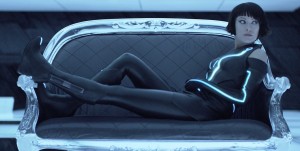 US industrial act Mindless Faith have completed an unofficial remix of Daft Punk's "The Game Has Changed" – also known as the "TRON Legacy" Theme music. This unofficial remix was done with just the trailers released online and without having the individual tracks like for a real remix. The mix is nothing less but a jewel.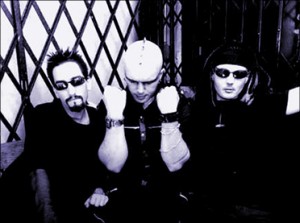 Mindless Faith formed in 1995 in New York and combines the work of Jasin (vocals) and Chris Sevanick (keyboards). Following months of rehearsals and various live performances, the two-team recorded their self-produced and independently released debut album "The Silence" which hit the record stores in 1996. In 1999, Paul Green (drums) became Faith's third element, while Corey Appleby appeared as the added element for Faith's live concerts.
TRON Legacy Mindless Faith mix 12 by MindlessFaith
Available now is the video trailer for Blutengel's newest single "Reich mir die Hand" (Reach me your hand). The single will be out on January 21st, 2011 on the German label Out Of Line. It will be the second single in just a few months from this act after the November release of the "Promised Land" EP. Blutengel was formed by singer Chris Pohl (Terminal Choice, Tumor, Miss Construction, etc.) after he had to leave Seelenkrank due to contractual and legal problems. The lyrics are written primarily in German and English and are presented with male and female vocals. Formed in 1998 a first album "Child of Glass" was released in early 1999.
iPhone users can view the video in the video section of the Side-Line iPhone app.
Side-Line Music Awards are now ready, each year Side-Line nominates the best songs, bands and acts in the electro, synth, EBM etc space and now the final results are here, as voted by the Side-Line readers. And it seems Recoil got a fair share of the prices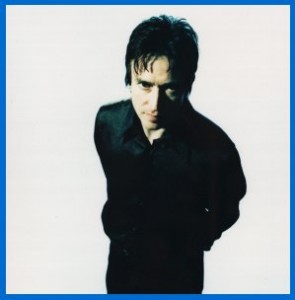 The results of the Side-Line Music Awards 2010 are in. Yes, it did take us a few days more than we had originally planned. But then again, we never imagined getting stuck in London and Brussels the past week due to the unexpected harsh winter conditions circling over Europe. We spent the last two days counting the votes and deleting the invalid ones. But before we give the results, we really want to thank all those readers who have cast their votes in the past two election rounds. You were among the 39,203 people (!!) to have cast a valid vote. That is an all-time record for Side-Line.
Best Band:
Combichrist (5,391)
Unter Null (4,985)
Front Line Assembly (3,818)
Front 242 (3,803)
Mesh (2,756)
Recoil (2,542)
Suicide Commando (2,459)
Hocico (2,327)
Depeche Mode (2,314)
Leaether Strip (2,201)
A-ha (2,227)
Kant Kino (1,837)
De/Vision (1,571)
Edge Of Dawn (589)
Diorama (383)
Best Album:
Recoil – "Selected" (10,442)
Front Line Assembly – "IED" (8,252)
Unter Null – "Moving On" (7,898)
OMD – "History Of Modern" (6,908)
Angelspit – "Larva Pupa Tank Coffin" (5,811)
Best Single:
Covenant – "Lightbringer" (10,330)
Combichrist – "Scarred" (8,983)
Rotersand – "Waiting To Be Born" (7,038)
In Strict Confidence – "Silver Bullets" (6,825)
I:Scintilla – "Prey On You" (6,027)
Best Label:
Mute (13,072)
Alfa Matrix (10,736)
Metropolis/Dependent (10,479)
Trisol (4,916)
Best Live Band:
Recoil (14,545)
Combichrist (9,107)
Depeche Mode (6,032)
Front Line Assembly (4,851)
Leaether Strip (4,668)
Canadian based Memmaker is the final band announced for this year's ElectriXmas, check em out below

There's been requests for international artists, and there's been plenty of requests for some hard-edged noisy IDM to keep all you dunka-dunka fans happy…

Well, we've kept you all waiting long enough – we're giving you the best of both worlds!

electriXmas are delighted to announce our final booking….please welcome MEMMAKER [ca]!
Nine Inch Nails have reissued their 1989 debut album "Pretty Hate Machine". The material was remastered by Trent Reznor and sound engineer Tom Baker "for a greatly improved sonic experience" as Reznor said earlier. In addition, Rob Sheridan reinterpreted Gary Talpas' original cover.
The 10-track LP also includes a bonus 11th song, a cover of Queen's "Get Down, Make Love", which featured on their 1990 single "Sin". It's being sold at real giveaway prices, so order your copy now before the prices go up. You can buy it now at Amazon USA (direct link). Other stores will follow including iTunes.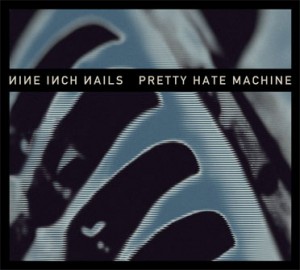 Reznor had this to say about the remastering process: "It's been an interesting trip watching the fate of this record float from one set of hands to another (a long and depressing story). But it's finally wound up in friendly territory, allowing us to polish it up a bit and present it to you now. We had fun revisiting this old friend – hope you enjoy."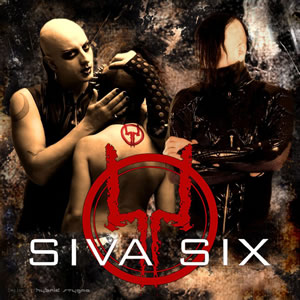 Belgian label Alfa-Matrix has just signed its 12th artist this year: Siva Six, an electro band from Greece. Their third album "The Twin Monsters" is scheduled for 2011. Siva Six was previously on the Italian label Decadence.
The other Alfa-Matrix signings are Pouppée Fabrikk, Armageddon Dildos, amGod, Halo in Reverse, Alien Vampires, Freakangel, HausHetaere, Kant Kino, Razorfade, Schwarzblut and Studio-X. They also release Nitzer Ebb in their region.
Apoptygma Berzerk will release Imagine There's No Lennon, a combined concert album and DVD, October 22. The movie and album document the band's show in Cologne, Germany during their 2009 world tour in support of the Rocket Science album and features such fan favorites as "Shine On" and "Eclipse" as well as newer material.
with Freakangel

September 2010 Directed by: Elina Kasesalu Camera: Elina Kasesalu Editing: Elina & Indrek Kasesalu Special effects: Elina & Indrek Kasesalu www.freakangel.org
The band has released the "My Darling Bullet" video and it has to be said, it's damn professional. Directed and filmed by by Elina Kasesalu with additional editing and special effects by Indrek Kasesalu it is an example of how great videos can be made for this scene.
New wave/industrial artist Gary Numan has announced "The Pleasure Principle" 2010 U.S. tour, beginning October 17 in Orlando. Numan has scheduled 15 stops between late October and early November. Supporting acts include Emilie Autumn in two cities and Recoil (Alan Wilder of Depeche Mode) in Chicago. Stay posted to ReGen Magazine and the official Gary Numan web site for further details.