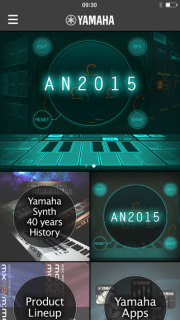 This app features a complete history of Yamaha Synthesizers, an integrated virtual analog soft synth, and serves as a portal to Yamaha's online synth communities.
The app is being released as part of Yamaha's celebration of its 40 year history of makin
The history features detailed, "behind the scenes" information about the 40-year design and development history of Yamaha synthesizers. It covers the technological breakthroughs behind key Yamaha synthesizers, from teh CS-80 to the DX-7, and some fantastic vintage synth rarities, too.
The app also includes a software synthesizer. .
AN2015 features virtual analog modeling like the AN1x. It also features a drum part that you can use for backing.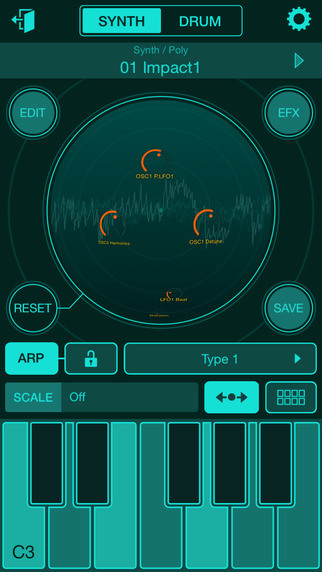 Yamaha highlights two ways to use the synth:
As standalone iOS app – There are 2 modes available, SYNTH mode and Drum mode that work at the same time, e.g. when drum phrase is playing, Analog sound can be selectable and playable with the drum phrase, and vice versa without stopping ongoing music
Use it with a MOXF as an external tone generator – When connected to the Yamaha MOXF Music Production Synthesizer (OS version 1.10) using the Lightning to USB Camera Adapter by Apple, the MOXF becomes the MIDI/Audio interface for the iOS app creating a very powerful music production system.
Specifications
'Analogue' Synth

Tone Generator: Virtual Analogue Modelling
Polyphony: 8
Preset voice: 64
Arpeggiator: 1-Scale: 1
Polyphonic Pad

Drum Part

Tone Generator: Audio (Drum loop and time stretch function included)
Part: 1
Polyphony: 1
Drum Pad: 16
Drum Pad Set: 5
Other features include a portal to Yamaha's social media forums and a catalog of the company's current synth lineup.
Yamaha Synth Book is a free download from the App Store.
Quick demo of the upcoming Figooroo app for iOS (running on iOS simulator)
http://twitter.com/figooroo
Music by Missing Figures #MadeWithFigure
http://twitter.com/misfig
http://soundcloud.com/missing-figures
This is a preview, more info soon at http://www.amazingnoises.com
The Amazing Noises Reverb is a Feedback Delay Network (FDN) Reverb Effect, which can create nice reverberated ambiences, from small rooms to huge buildings. It can also simulate alien and unreal spaces, for your experimental fun!
New preset collection of 26 presets for IOS Synth Laplace
Available for donation
2 USD = Preset collection
3 USD + = Preset Collection + FB-01 Sample Library with Kontakt 5 Mapped and other samplers also (46 instruments) (6.99 Pounds)
Payment here http://www.patreon.com/synthanatomy and than sending a confirmation to synthanatomynews@gmail.com
Send sample data directly from your iPhone to your volca sample!
AudioPocket enables you to program your volca sample memory with audio samples.
In addition to merely importing samples from your computer via iTunes, the free AudioPocket app has a built-in recorder – you can record something to sample as and when you need it, or you can record anything that crops up when you're out and about to put into your Volca Sample later, as long as you have your iPhone with you…
Coming Soon!
More Details about volca sample:
http://www.korg.com/volca_sample/
Waveshaping Synthesis is a type of distortion synthesis that can create dynamic spectra in a controlled way. In waveshaping, it is possible to change the spectrum with the amplitude of the sound. A simple example of this method is the clipping caused by overdriving an audio amplifier.
https://itunes.apple.com/us/app/micro…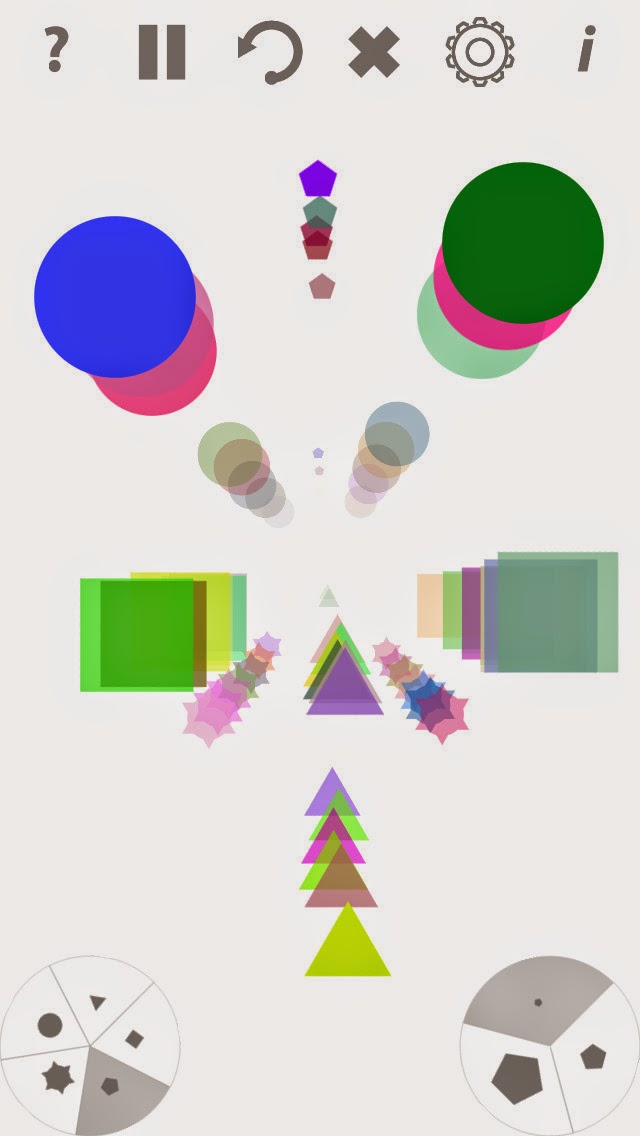 Shapes, colors, sound! Make music in seconds with Color Chime.

Tap to create a melodic sound collage. Includes simple controls for timbre, scale, tempo, delay, filter cutoff and filter resonance.

Color Chime is an amusement park for your fingers and a bubble bath for your ears.

And it's free too.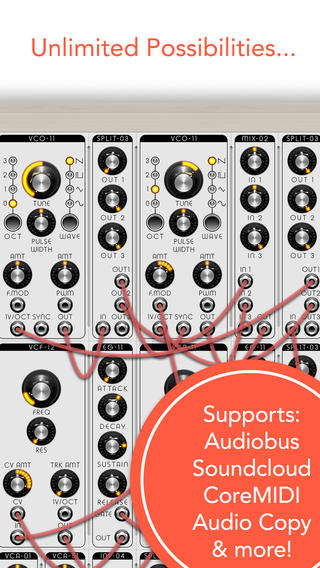 What's New in Version 1.05
This update requires iOS 7 for Audiobus 2.1 Compatibility

New Modules:

VCO-12
Analog Modeling Oscillator
Variable waveform which morphs from triangle, saw, square, and pulse
Analog circuit characteristics from minimal to extreme
Sweepable frequency modulation over the entire oscillator frequency range

VCO-13
Super Wave Oscillator
7 simultaneous oscillators which have been slightly detuned from each other to create a huge sound
Choose from Super Sine, Super Triangle, and Super Saw
Detune and mix controls
Sweepable frequency modulation over the entire oscillator frequency range

Improvements:

Audiobus 2.1 compatible

MIDI event handling vastly improved. Fast playing legato should work perfectly now.

Misc. bug fixes
The realistic sound of famous reverb equipment for your iPad and iPhone! Includes a large built-in library of the highest quality reverb impulses taken from actual devices and the possibility to upload your own reverb space impulses. Intuitive and compact user interface for maximum ease and efficiency. More details: http://audio-mastering-ipad.com
GaMBi is an iOS app for chiptune fans, performers, DJs, and remix artists, allowing deep customization of classic video game sound and connection with other music-making apps via channel control, AudioCopy and Audiobus.
Shown in the trailer is footage of the Audiobus-compatible app, Loopy. Learn more about Loopy here: http://loopyapp.com/‎