In this video tutorial, Novation product specialist Brandon Carroll stops by Dubspot to explain and demonstrate creative production possibilities with Novation 25 SL MkII MIDI Keyboard Controller and Logic Pro. Brandon starts by showing you how to setup the 25 SL, which comes with Automap Pro, and gives you complete control over your production software. He further shows you how to enable touch-sensitive knobs and faders and utilize the X and Y modulation and drum pads, sort through patches, access plug-in instruments and effects and create a track with chord progression and groove.
Background information: Some random synthesis on the K-Station. No vocoders or elaborate patches. Just some LFO routing, sync, filter env, delay, reverb, distortion… It's capable of much much more… but as you know these video's are all about simple synthesis on various synthesizers…
Cool little synth, allmost every paramter has it's own knob (a lot of similarities with the Nova and Supernova) … you shouldn't pay any more then €250-300 for it. I bought mine for €150 (without adapter). This synth is small enough to actual take it with you… I'm gigging with this too… no batteries – so no synthing on the train or bus…
The vocoder is – I think – better than the one on the Microkorg. Less clipping. There are less parameters to adjust though… I'll have a go at a video showing this later…
I also make actual tracks with these synths I'm demoing… Go have a look at http://www.soundcloud.com/alienrobotdance – look for me on facebook – or have a look at my weblog at http://alienrobotdance.wordpress.com
Kenny Larkin talks to Novation about how Launchpad forms the heart of his Ableton Live setup on stage and in the studio.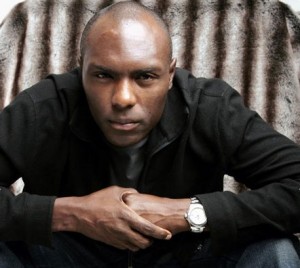 The Ableton Live Controller
Jointly designed by Ableton and Novation, Launchpad places Ableton Live at your fingertips. Whether you're a DJ, performing musician or studio producer, Launchpad gives you all you need to truly 'play' Live.
Launchpad is ultra-portable. It is USB bus powered (no need for power sockets), and weights in at just 717gms (one third the weight of a macbook!).
With a multi-colour 64-button grid and dedicated scene launch buttons, Launchpad is purpose built for triggering and manipulating clips in Live, it also offers a totally new way of controlling Ableton Live's mixer. Launchpad's buttons can be used to sketch out beats with drum racks, and they can be assigned to other functions in Live using Ableton's 'Learn' mode.
Launchpad ships with a dedicated 'Launchpad edition' of Ableton Live 8, but can control almost any other music software using Novation's award-winning 'Automap' control software.
Overview of Novation TWITCH with Serato ITCH DJ software.
The Novation Twitch DJ controller comes with Serato ITCH and it has unique Touchstrip controls that are designed to work with ITCH's new performance tools. It can also be MIDI-mapped to other DJ software such as Traktor or Ableton Live.
Key Features:
Comes With Serato ITCH Professional, comprehensive DJ software.
Touchstrips – Tactile, multi-function control.
Slicer Mode  – Chop up beats and create new grooves on the fly.
1-to-1 Control In ITCH – Dedicated controls for all ITCH performance functions.
Solid case with Aluminium top plate.
2-in 4-out Audio Interface
High-quality, loud headphones output.
Balanced master connections.
High-quality Cross-fader – Hard-wearing, sensitive and replaceable.
Software Effect Control – Blend per-channel Fader FX with assignable master effects.
Bus-powered USB connection provides all the power needed.
Mic/Aux Input – Route a mic and an external audio device through the effects and master outputs.
Switchable Booth Outputs – Choose between master and cue feeds.
MIDI Compatible – To control any DJ software, such as Traktor or Ableton Live.
Novation Slicer http://www.delamar.de/news/musikmesse/
Musikmesse 2011 will be published this new DJ controller. Probably this will be called Novation slicer and work for Serato, Traktor and Itch.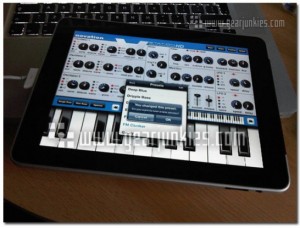 GearJunkies shared this picture, which might be a fake, speculating that the V-Station HD is on the way:
Is Novation taking the plunge in the app market with a V-Station (HD) app? It seems legit as the V-Station was the VSTi version of their hardware K-Station. So with the popularity of the iPad as an instrument (and the improved midi capabilities) it makes sense that the V-Station would be the synth to recreate as an app.
Guess we will find out next week at MusikMesse
Shared by Gearjunkies
Black Eyed Peas Musical Director Printz Board takes us on a secret tour of his keyboard lair onstage during BEP's 2010 E.N.D. Tour. He discusses keyboard setup (including a Novation, Moog, Roland Juno-G, and Yamaha Motif), mixer, stereo monitors, bass amp, trumpet, and all of the extra bells and whistles. He's got a talk-back mic to communicate to Eric Harris during the show, the monitor engineers, or the whole crew in their in-ears. He also has a little TV screen that shows him any angle of the stage, and he can alert whomever necessary about potential problems, so that each cue happens at the right time and the show goes smoothly from song to song.
Always nice to see the Nova in action
A simple live cover of Jean Michel Jarre Equinoxe Part 6. All the sounds from the Novation Nova synthesizer.
A Progtronica exercise in DJ'ing from the drum stool using Ableton Live as the engine, A novation Launchpad, Roland V-Drums for the live drums, and various iPhone sound apps for many of the sonic textures. All sounds produced from scratch by Progtronica producer, digital DJ, and Drummer Nigel Sifantus. Visit nigelsifantus.com for more information, Ableton tutorials, videos, and a free preview of the debut Progtronica Ep "Live For No One" on No Service Required Records.
As part of the Alpha-ville International Festival of Digital Arts, Music and Culture, workshop series, organisers equipped their East London facility with a suite of Novation Launchpads and Ableton Live.
Guest speakers included Subeena, an Ableton Live artist.