The look at Robby, the most famous robot, in "Engineering a Sci-Fi Icon"
http://www.youtube.com/watch?v=I9c5_fH_JsA
Have a great weekend
When you have a robot, I actually saw this robot live at CEATEC in Japan two weeks back in time, enjoy
A video on Youtube featuring the Tetr4 and the Tenori in a massive robotish interaction, enjoy

Tetra is DSI's next-generation analog poly synth. Tetra takes the award-winning sound and features of Mopho, multiplies them by four, and packs them in a box less than half an inch larger!
Tetra has multiple personalities. It is a four-voice, analog poly synth, a sort of "mini Prophet." It's a four-part, multitimbral synth with separate outputs, essentially four Mophos in one very compact box. And it's a voice expander for other Tetras or the Prophet '08.
Shimon, an adaptive, improvisational, percussion-playing robot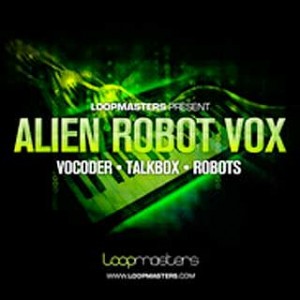 This collection features royalty-free Vocoded loops, Android and Robot talk, cosmic Bot loops,  one-shots and a collection of Vocoded drum loops and synth parts.
The Alien Robot Vox vocoded sample collection includes more than 260 loops between 90 and 126 bpm and tops the scales at just more than 350MB. This sound collection offers 61 Autotalk Android loops, 32 cosmic Bot Loops, 25 FX talk Bot loops, 36 one-shot Bot loops, 59 rhythmic melody loops, 32 Vocoded and processed drum loops, and 14 bonus synth parts.
It is available as a main pack including acidized WAV and Rex2 samples, or as a separate Apple Loops pack.
Find out more about Alien Robot Vox.
Behold a programmable robot made of K'nex interchangeable toys. Recently featured on the how-to site Instructables, this robot can play simple musical sequences. Toys, as always, make for great rapid prototyping: this project makes use of an intelligent base unit and a system of interchangeable building blocks that make the design both easy to build and easy for others to replicate.
This is a mechanical view my brainchild, Zeeanobot. It's a programmable piano playing robot that I built using knex. You can find instructions on how to build your own Zeeanobot at http://www.instructables.com/id/Progr…
[youtube=http://www.youtube.com/watch?v=_RyodnisVvU]