Nice Kraftwerk cover featuring the OTO Bisquit:
oto biscuit+electribe emx (only waveshaper fx)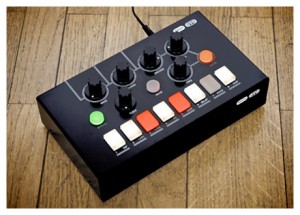 Add depth, texture and organic behavior to synths, basslines, drum machines and virtual instruments from computers with BISCUIT !
Using true 8-bit converters, digital processing and analog resonant filters, Biscuit opens up a wide range of sounds from harsh distortion, digital and aliasing artifacts to warm and fat 8-bit sounds.
Producers, deejays, musicians and sound lovers can use BISCUIT to extend their sound creation possibilties.
Four of Drexel's HUBO robots perform the Beatles' "Come Together" in a demonstration that combines cutting-edge engineering technology and research with creative expression, produced by the Music & Entertainment Technology Laboratory (MET-lab). The HUBOs are operating autonomously (not human-controlled). Their movements are directed by student-developed software to perform the gestures necessary to produce the appropriate notes and beats as dictated by a musical score. Every sound in the video was performed by the robots.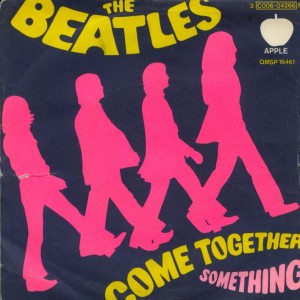 MET-lab student Matthew Prockup created the musical arrangement for drum kit and three "Hubophones", novel percussion instruments designed and constructed by the lab for this performance.
HUBO was designed and developed by the Korea Advanced Institute of Technology (KAIST) Hubo Lab (Dr. Jun Ho Oh, Director). Drexel Engineering kicked-off National Engineers Week by unveiling seven HUBO humanoids at an unprecedented showcase event on February 20, 2012. Their presence at Drexel is part of a large collaborative project with KAIST and seven other U.S. universities with the goal of rapidly advancing humanoids research.
More information: http://drexel.edu/engineering/news/archive/2012/RoboticsAtDrexelTheCenterpiec…
Background data:
The 4093 NAND Synth is a super-modifiable noise generator that will knock your socks off with its sheer amount of sonic potential! Low pulsing drones, random robotic chaos, high-pitched laser sounds – it's all here in this small package.
A great project to begin your explorations into the world of DIY sound synthesis, the 4093 NAND Synth PCB was designed with the beginner in mind: Board-mountable switches, tension-relief power supplies, socketed IC, hands-on knobs and switches for tone control, and a detailed silkscreen PCB to help you solder components right the first time. An über-cool mod section allows for all kinds of custom control – variable control voltage input, output gating, buffering, modulation; the sky's the limit with the 4093 NAND Synth PCB.
The 4093 NAND Synth PCB was designed by our electronics engineer Steven here at Synthrotek. Powered by 9V battery, an AC Adapter rated at 5-12V 200mA Center Negative polarity can also be used.
Background information:
In my previous videos I have received alot of comments requesting the vocal styles of Stephen Hawking so your wish is my command. This is song is based on the group Maroon 5's "Moves Like Jagger" Please support the band and buy this song.
Vocals Digital DECtalk Express play both the male and female vocals (the same unit as Stephen Hawking used back in the 80's) and it is controlled by a Genesi linux box
Robot Snare, Robot Bass Drum and Tambourine
Robot Keyboard and my trusty old HP Scanner
SOUND OF BASS LENI OF THE ROBOTS NADE WITH NORDWAVE SYNTHESIZER AND SEQUENCED WITH DOEPFER DARK TIMEANALOG SEQUENCER
The Vocoder intro to the 1983 song "Mr Roboto" by Styx originally was created with a Roland VP-330 Vocoder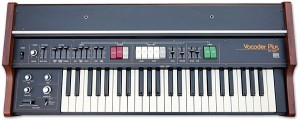 "One of the coolest instruments out there. The vocoder shapes its envelope and filters by any sound source fed into it, your voice or even a drum loop can be used which is then applied to another sound source, typically a synth pad. This creates a very unique and famous robot-like sound.
Aside from the 10-band vocoder, the VP-330 added a string synth section, choir and a human-voice sound, both of which are quite excellent themselves. Its 3 sound sections offer a few different presets that can be slightly edited with de-tuning and vibrato. The VP-330 is one of the best Vocoder synths ever and although there are many other types of Vocoders, none sound as good as this!"
robot arm programming: Motoi Ishibashi
software programming: Daito Manabe
using Ableton Live and Native Instruments Maschine to
make beats.
"Der Kalte Krieg" is the name of Welle:Erdball new album featuring covers of songs during the Cold War era. We wanted to know more of what has happened with the band since the DVD Zeitsturm was released and really understand what this Homo Futura project is all about. Honey and Freuline Plastique took some time to chat with us and transmit the latest buzz from the Funkhausstudio.
Why did you start Homo Futura and what is it that you can do there that you cannot do in Welle:Erdball?
In the begining it was "Das Präparat" that started as an official Welle:Erdball side project. However, when we split up there were still some shows to do, so we did them anyway with a different set up (F.Nstein & Plastique). This worked out really fine and was a lot of fun. So we decided to keep going and it was really fun to create a new band, new image, new stage show etc.
Official video of "homo~futura – Links-Rechts"
The Zeitmaschine played an important role in the DVD you released last year. Do you see yourself as time travellers when it comes to your music and the band image?
We're traveling through time constantly – just take a look at your watch! Apart from that, music is definately a good way to travel through time with your mind.
You once said (some 10 years ago) that Welle:Erdball had a long way to go before reaching the goal of Welle:Erdball – The goal was to sound like Welle:Erdball. Have you reached that goal now and how is it shown in your music and visuals?
I think we are really close with the new album "Der Kalte Krieg". But we haven't really reached our goal yet. It might sound hard to believe, but since the start of Welle: Erdball, all the concepts and partly the names of the broadcasts and songs were already set. And we still have to accomplish a couple of things on this list.
So it won't be over for a long time.
Could we expect a radio show by Welle:Erdball including only Gainsbourg song? We feel that the work of Serge matches the Welle concept very well. We're sure he would approve of you bringing his work to a younger generation.
Probably not. We're not a "cover band" although we appreciate Gainsbourg's work a lot.
But actually the upcoming release "Der Kalte Krieg" will contain only cover versions of favorite songs from different artists about the cold war and others.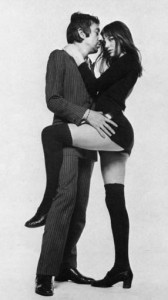 Serge Gainsbourg was a French singer-songwriter, actor and director. Gainsbourg's extremely varied musical style and individuality make him difficult to categorize. His legacy has been firmly established, and he is often regarded as one of the world's most influential popular musicians.
You have a lot of political and social ambitions with your songs, ranging from the criticism of gaming consoles to the man-machine integration. What areas are your main concerns today and why, and would you agree on the theories of a technological Singularity that has been put forward by e.g Kurzweil?
It is hard to comment on this. Since the opinion of Welle: Erdball not always is the personal opinion. I find it important that you first have an opinion at all and that there is a message in the music and in the lyrics. Not: "Come on, let's have a party tonight!" :). And we see it as our duty to have a social commitment but we are no judges, who tell the audience what to think.It is only important that you form your own opinion or that there is a chance to do so."
What is it that you like about the 50's sound?
Well we're using 50s asthetics since the beginning and we're all big fans of this aera. The sound of the 50s and the subculture behind it was one of the first "punk" movements in music history.
Probably the most charming way of going against the mainstream.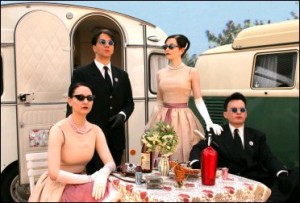 You describe yourself as hard working, keeping you self busy 28 hours a day. Is that just the German spirit and work morale showing or do you have an artistic fire burning inside?
I don't know if it is the German mentality, maybe a little…But under any circumstances is it the Welle: Erdball-mentality.
Read the full interview here >>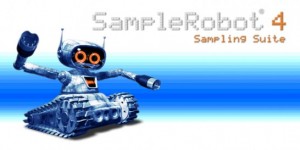 Skylife has announced SampleRobot 4 Sampling Suite, a collection of applications designed to automate sampling tasks.
SampleRobot 4 Sampling Suite contains the following products:
SampleRobot 4
WaveRobot 4
Camel Audio Alchemy Player 1.2
Awave Studio 10.4, and
more than 1 GB of premium samples in Soundfont 2 file format.
Description:
With the Sampling Suite you can easily do automatic sampling of acoustic and electronic instruments. Remote control your MIDI gear and sample all sounds automatically. Integrated WaveRobot software lets you find loop points for whole multi-samples with different velocity layers during recording.
Import older sampler formats like Ensoniq, Kurzweil, Roland and Yamaha or even use original AKAI S1000 series CDs with Awave Studio and export them with SampleRobot to various software sampler formats. Or send new multi-samples back to your old hardware. You can convert about 290 audio file formats.
Alchemy Player is a powerful sampling synthesizer that offers a broad range of high end effects and sample playback features. With the newly created Alchemy Export Bridge you can export samples from SampleRobot directly to Alchemy and Alchemy Player. Play and shape instruments and samples instantly within your favorite DAW both on Mac and PC.
SampleRobot 4 Sampling Suite comes with new export options like "Export all Projects at once" and "Export to Waldorf Blofeld". SampleRobot and WaveRobot are optimized for Windows 7 and offer better Win7 performance than previous versions.
Features:
Turn acoustic and electronic instruments, voices and noises into virtual instruments fast
Fully automated sampling
Intuitive project assistant
Sophisticated auto-loop processing and editing
Alchemy Export Bridge
Sampling of virtual instruments
Direct sample playback on Mac and PC, edit effects, modulation and envelopes
Convert about 290 audio and multi-sample formats
Import formats like AKAI S1000, MPC, Kurzweil K2xxx, Roland S, Ensoniq and MIDI Sample Dump
Extract samples from sampling CDs
Audio batch processing, auto-loop for all, resampling, normalizing, gaining, fading
Export samples directly to Steinberg HALion 4, Logic Pro EXS24, NI Kontakt 4, Reason NN-XT, Waldorf Blofeld, Soundfont2 and many others
Import and export for Yamaha Tyros 2+3, Motif XS+XF
Full MIDI remote control, incl. program and bank changes, multi-velocity layering
Release-Sample editing
Optimum loop handling incl. forward-backward loop with 2 independent crossfades and auto-gain functionality
Sample and export whole synthesizer sound bank in one go (equipment copier)
Premium multi-samples from classic synthesizers included
SampleRobot 4 Sampling Suite is expected to be available in August 2011, priced at US $399.
Electrocado has been building this robot over the past few years, quite impressive
More info about the band and their work here >>