DevoBots is here. DEVOBOTS is a DEVO-authorized iOS app that is a combination robot maker and synthesizer. Users will be able to create their own DEVO-inspired robot characters from a library of 10,000 robot parts. The designs can be applied to apparel, posters, and other merchandise. The synthesizer app will allow users to create their own music from sounds taken from the DEVO archives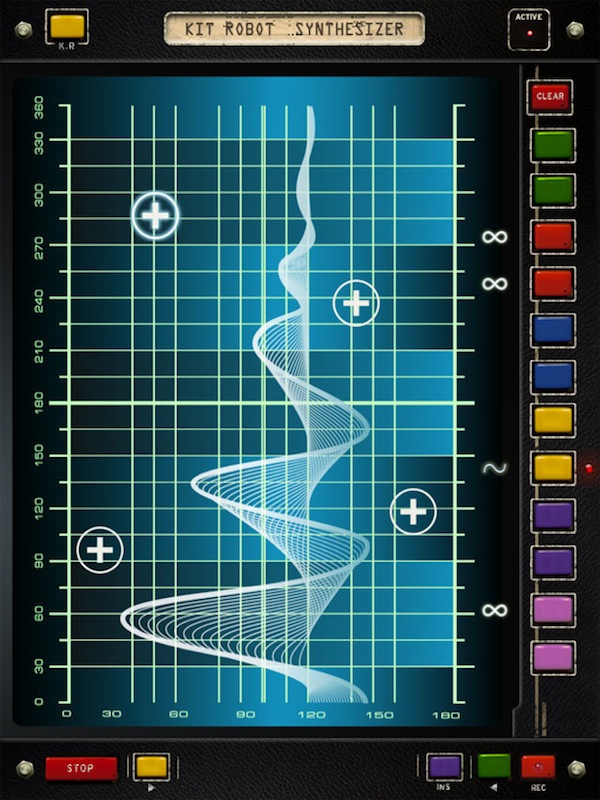 available on iTunes: https://itunes.apple.com/us/app/devob…
Music by Devo from the App DevoBots.
http://apps4idevices.com/read/bebot-r…
Bebot is a feature packed polyphonic synthesiser that was the very first music app to fully utilise the full touch screen to control the sound. It has a single oscillator with 4 waveform choices and a sub oscillator with another 4 waveform options, including both one and two octave options below the main oscillator. It also offers distortion, chorus and echo effects, as well as y axis expression within the settable timbre/resonant range, and great sounding filters. There are 25 presets to get started with, but you can also save your own creations. It comes with scale presets and the option to create your own custom scales so you can simply slide your finger across the screen without playing the wrong notes. Another great feature is the ability to Autotune each note to varying degrees or choose not to use Autotune to get that great fretless sound. Bebot also is AudioBus compatible for use in the input slot, so you can directly record your performances into other compatible apps. The video below runs through most of the preset sounds and then continues on to explore all of the other options available, and the audio track shows a few examples of the expressiveness of the app using a few preset sounds. Bebot is a very impressive synth with great expressive control, and with AudioBus compatibility it is definitely a must-have synth, which makes it … A Killer App!Review by Nick Trass
This video is about an electronic band of toys-robot that play some tiny music instruments drived by Arduino Uno and Clavia Nordbeat, a MIDI sequencer app for iPad.
http://www.opificiosonico.com
http://www.facebook.com/OpificioSonico
https://twitter.com/OpificioSonico
http://www.flickr.com/photos/opificio…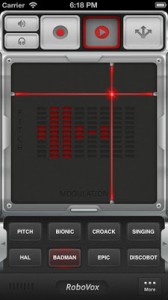 RoboVox – Transform your voice!
Transform your voice with RoboVox and have your voice sound scary or funny, musical, evil or like a robot! RoboVox is a voice recorder and voice changing app using vocoder technology. Choose among 24 different voice styles and jam with the pitch and modulation settings by sliding your finger across the X-Y control field. Modify your voice live with your headphones on, record your voice and play it back transformed or use the parrot mode that repeats your altered voice automatically.
Save your recording, send it via email or share it directly on Facebook* or SoundCloud. Get it now and alienate your voice!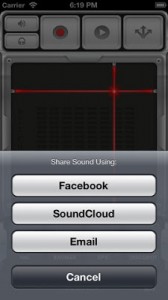 RoboVox Features:
– 24 voice models such as Pitch Shift (Chipmunk, Helium voice), Discobot, Badman, Exorcist, Bionic, Croack, Singing Robot, Dark, HAL, Stephen, Prophet
– X-Y control field for modifying pitch and modulation
– 3 different modes: real-time, parrot and recording
– Real-time mode (with headphones)
– Voice recording
– Share your results directly on Facebook* or SoundCloud
– Email your creations as WAV files
– Play RoboVox by connecting a MIDI keyboard
– Vocoder with real-time FFT spectral analysis
* Please note that your messages on Facebook are hosted publicly on soundcloud.com. Please note also that your direct Facebook uploads might be deleted after a certain time."
Science Fiction Children & Moritz Simon Geist live at CYNETART Dresden Hellerau 2012
The MR-808 is the first drum robot that reproduces the drum sounds of the 80s – in the real world! The robot installation MR-808 is a replica of the famous 1980s electronic drum machine TR-808 – with robots playing the drum sounds by Moritz Simon Geist.
—
Read on: sonicrobots.com/mr808-eng/
Artist Blog, Livedates: sciencefictionchildren.com
—
Instruments used:
MR-808 – mechanic sound robot (all drums, miced)
A mechanic relay controlled via arduino (bass sound)
Gameboy – Arduinoboy hardware (8 bit chiptune sound)
Everything was programmed in Ableton, only equing and compression has been applied.
—
Cameras: David Campesino, Konstantin Rinner hochkultur.com/
Music: Moritz Simon Geist
Production: Art Hustle
Big budget promo video for Andy Hagerty's cover of the Kraftwerk classic 'Neon Lights'. Rumours that it was directed by JJ Abrams have not been confirmed, but Industrial Light and Magic were definitely not responsible for the effects!

Buy this cover version from iTunes at the link below.
https://itunes.apple.com/gb/album/my-electronic-heart/id547453702
Robots, Daleks, Knightrider, and a Ghost from PacMan. What is there not to like about this video!!

Technical details:
This is the first ever DEVO App utilizing one of the most influential bands of the last 40 years. The App includes never-before-heard music and sounds remastered from the DEVO archives that you can use to create new music plus thousands of artistic assets that you can utilize to create your very own DEVOBOT  Robot, digital or Vinyl. This is the DEVO App that fans have been waiting for.
The synthesizer uses original Devo sounds as its main feature. The sounds and music loops used in the app have been remastered from archived DEVO music and sounds that was originally created by DEVO and has been stored in the vaults since the 1980s, AND never heard before. We wanted to bring you a unique selection of sound only found in Devobots, so we spent a lot of time sorting through banks of music to create this. And it won't stop there. Every month or two we will have a new bank of DevoBot sounds available for download at no costs.

Utilizing the buttons available in the Devobot interface, when pressed, the keys will play a loop either once or infinite. You use these in combination to create and record your own music. Other features include a sampler where you can sample your own loop and add it to the existing mix and also Pitch Shift, reverse and volume controls where you can manipulate the sound in real time..

With the synthesizer you can mix up to 12 separate audio parts together while using real time effects to create unique music tracks. You can use the mix as a recording, or play the device in a live session. Using the trackpad you can manipulate the sound by using your fingers to move each sound cross hair around the pad. Each sound can be manipulated in real time, either one by one or up to 5 sounds at a time – or 10 if you have small enough hands. The synthesizer is a powerful tool and can be used as part of any musicians arsenal.