Monday morning synth spotting, including Roland Juno 60, Roland SH101 & Moog Little Phatty,  in this french video:
Extrait de l'album Le trou noir – Ego Twister – 2012 (sortie le 10-10-12)
Version originale : http://soundcloud.com/amnesie1/jai-tu-le-chat
Enregistré et filmé live dans les studios du CNDC au Quai à Angers.
Avec : Yan Hart-Lemonnier, Maxime Dobosz et Wilfried Thierry
Technique son : Loïc Lebris
Réalisation : Wilfried Thierry
Anton Corbijn Inside Out film clip Depeche Mode
Released on region 2 DVD on 17 September 2012
DE/VISION – Brotherhood Of Man – Final Version
SCHRAMM "Musclecar" (Official Video)
Album: Schramm (2012) //
Label: Future Fame (http://www.futurefame.de/) //
mixed and mastered by Vladimir Popov //
music, lyrics and video by SCHRAMM //
http://www.schramm-klang.de/ //
This is the official video for Dupont´s "Entering the ice age" taken from the album with the same name released on Progress Productions. Directed by Einar Friðjónsson.

Out tomorrow is the debut album by the Kraftwerkian project Metroland. Based in Belgium the duo, Passenger A and Passenger S, the band will see their debut album "Mind the gap" released in 2 different versions, a normal CD format and a double CD box set featuring 11 remixes executed by the likes of Komputer, Celluloide, Franck Kartell, Keen K, Növö, Sophie Watkins, etc.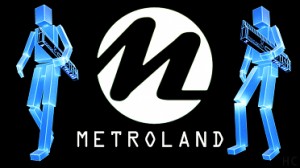 Directed by Adolf Steinhimmel
AND ONE – LIVE 2012:
09.11.2012 Mannheim – Alte Seilerei
10.11.2012 Rostock – Moya
16.11.2012 Leipzig – Haus Auensee
17.11.2012 Berlin – Columbia Halle
23.11.2012 Hamburg – Grosse Freiheit 36
07.12.2012 München – Backstage
08.12.2012 Dresden – Alter Schlachthof
09.12.2012 Hannover – Capitol
14.12.2012 Oberhausen – Turbinenhalle (FINALE!)
+ Special Guests:
Melotron
Welle:Erdball
+ Support: Distain
Tickets exklusiv nur bei http://www.bodypop-shop.de
Besuche AND ONE auch…
…zu Hause: http://www.andone.de
…auf Facebook: http://www.facebook.com/ANDONEofficial
…auf Twitter: http://www.twitter.com/ANDONEofficial
…auf YouTube: http://www.youtube.com/user/ANDONEofficial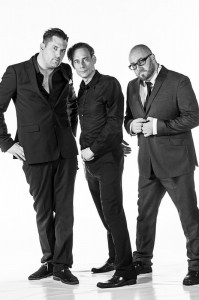 As also has been somewhat leaked on Facebook we can expect a new album from Covenant soon, more details below:
1.5 years have passed since their last album "Modern Ruin" was released and now the band is working on the next one. The title is "Leaving Babylon" and scheduled for early 2013.
The band also welcomes a new live member in form of Daniel Jonasson on keyboards, replacing Joakim Montelius. Joakim has decided to stop touring but will remain as a member in the studio. Daniel Jonasson is also a member of the Swedish EBM band Dupont.
The band are currently touring the States and later in September they will perform a special set of shows on their "Dreams Of A Cryotank 2012 Debut Album Tour", a full-length show with early material, rarities and a handful of hits.
Photo credit: P.Duvander, 2010
Details from the band below:
official video of XP8 "Burning Down"
from the album "X: A Decade Of Decadence"
released in 2011 by 2393 Records / DWA
buy the song on iTunes here: http://bit.ly/Od7V4c
buy the song on Bandcamp here: http://bit.ly/rAUqvU
buy the full REMIX EP on Bandcamp here: http://bit.ly/SobJoe
check the XP8 official website @ http://www.xp8.org
for news, tour dates, lyrics and more music and videos!
The Belgian electronic act Psy'Aviah have released quite a cute animated video for the track "On My Own".
http://www.psyaviah.com – Music Video for the track "On My Own" (taken from the 2011 album "Introspection ~ Extrospection") directed and animated by Emily Weeks (http://emilyweeksart.blogspot.be/).
"On My Own" is nominated for an HMMA 2012 award in category POP. We asked Emily Weeks to make an animated music video for this track based on her earlier work (e.g. her animated short "Sweater Wolf" @ https://vimeo.com/23228829, made during her time with the California Institute of the Arts). We love the distinct drawing style and her ability to tell a story using her animation skills, we hope you'll enjoy this music video for "On My Own", which is tightly linked to the meaning of the song.

Swedish small town popgroup from mid eighties.
Members:
Stubb, Anders & Richy
80s synth pop band with influences of mainly German and English synth pop masters.
petitionformercy.com
A brand new video from My Killing Game
Music by My Killing Game
Directed by Markus Bustad
Produced and released in august 2012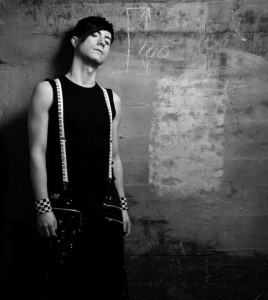 Biography
In 2006, Markus Bustad felt he wanted to create a music project where he could completely be himself, and make the pop songs he always aimed for. He felt that the best pop songs were made by combining the typical sounds from the 80's, with more modern indierock influenses. The first couple of years were mostly spent developing the project, getting to know the technology and increasing his production skills. In the summer of 2012, everything fell into place. The 5 track demo/EP "New Beginnings" got available on youtube and soundcloud, he got voted into the finals of the GP Scen competition by its jury and started promoting himself in a way he had never done before. Markus decided to record a full length album, with the goal to make every song so beautifully done that it makes you feel like you are listening to a "best of"-album with one of your favorite artists. Will he succeed? Will he fail miserably? Follow My Killing Game's journey here on facebook and on www.youtube.com/user/mykillinggame
Feel free to share the link to as many people as you'd like, as My Killing Game wants this to reach as many people as possible. Thanks!
Here are the details:
BRUNO ENDER LEE – "Distant Planet" (a collection of my recent clips, which contain the complete album).
Part 1: "From Outer Space" (includes: "Floating in outer space", "Outer space 3" & "Outer space 4")
Part 2: "Exploration Of A New World" (includes: "Welcome back my friends", "Synthesizers.com Studio-88…a little demo" & "Electronic clouds")
composed, arranged & produced by Bruno Ender Lee; 2012 Velvet Voyage Productions / all rights reserved