Directed by Adolf Steinhimmel
AND ONE – LIVE 2012:
09.11.2012 Mannheim – Alte Seilerei
10.11.2012 Rostock – Moya
16.11.2012 Leipzig – Haus Auensee
17.11.2012 Berlin – Columbia Halle
23.11.2012 Hamburg – Grosse Freiheit 36
07.12.2012 München – Backstage
08.12.2012 Dresden – Alter Schlachthof
09.12.2012 Hannover – Capitol
14.12.2012 Oberhausen – Turbinenhalle (FINALE!)
+ Special Guests:
Melotron
Welle:Erdball
+ Support: Distain
Tickets exklusiv nur bei http://www.bodypop-shop.de
Besuche AND ONE auch…
…zu Hause: http://www.andone.de
…auf Facebook: http://www.facebook.com/ANDONEofficial
…auf Twitter: http://www.twitter.com/ANDONEofficial
…auf YouTube: http://www.youtube.com/user/ANDONEofficial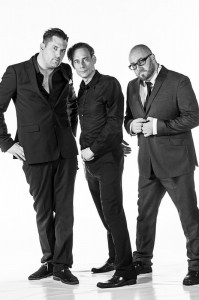 As also has been somewhat leaked on Facebook we can expect a new album from Covenant soon, more details below:
1.5 years have passed since their last album "Modern Ruin" was released and now the band is working on the next one. The title is "Leaving Babylon" and scheduled for early 2013.
The band also welcomes a new live member in form of Daniel Jonasson on keyboards, replacing Joakim Montelius. Joakim has decided to stop touring but will remain as a member in the studio. Daniel Jonasson is also a member of the Swedish EBM band Dupont.
The band are currently touring the States and later in September they will perform a special set of shows on their "Dreams Of A Cryotank 2012 Debut Album Tour", a full-length show with early material, rarities and a handful of hits.
Photo credit: P.Duvander, 2010
Details from the band below:
official video of XP8 "Burning Down"
from the album "X: A Decade Of Decadence"
released in 2011 by 2393 Records / DWA
buy the song on iTunes here: http://bit.ly/Od7V4c
buy the song on Bandcamp here: http://bit.ly/rAUqvU
buy the full REMIX EP on Bandcamp here: http://bit.ly/SobJoe
check the XP8 official website @ http://www.xp8.org
for news, tour dates, lyrics and more music and videos!
The Belgian electronic act Psy'Aviah have released quite a cute animated video for the track "On My Own".
http://www.psyaviah.com – Music Video for the track "On My Own" (taken from the 2011 album "Introspection ~ Extrospection") directed and animated by Emily Weeks (http://emilyweeksart.blogspot.be/).
"On My Own" is nominated for an HMMA 2012 award in category POP. We asked Emily Weeks to make an animated music video for this track based on her earlier work (e.g. her animated short "Sweater Wolf" @ https://vimeo.com/23228829, made during her time with the California Institute of the Arts). We love the distinct drawing style and her ability to tell a story using her animation skills, we hope you'll enjoy this music video for "On My Own", which is tightly linked to the meaning of the song.

Swedish small town popgroup from mid eighties.
Members:
Stubb, Anders & Richy
80s synth pop band with influences of mainly German and English synth pop masters.
petitionformercy.com
A brand new video from My Killing Game
Music by My Killing Game
Directed by Markus Bustad
Produced and released in august 2012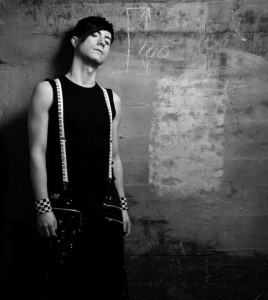 Biography
In 2006, Markus Bustad felt he wanted to create a music project where he could completely be himself, and make the pop songs he always aimed for. He felt that the best pop songs were made by combining the typical sounds from the 80's, with more modern indierock influenses. The first couple of years were mostly spent developing the project, getting to know the technology and increasing his production skills. In the summer of 2012, everything fell into place. The 5 track demo/EP "New Beginnings" got available on youtube and soundcloud, he got voted into the finals of the GP Scen competition by its jury and started promoting himself in a way he had never done before. Markus decided to record a full length album, with the goal to make every song so beautifully done that it makes you feel like you are listening to a "best of"-album with one of your favorite artists. Will he succeed? Will he fail miserably? Follow My Killing Game's journey here on facebook and on www.youtube.com/user/mykillinggame
Feel free to share the link to as many people as you'd like, as My Killing Game wants this to reach as many people as possible. Thanks!
Here are the details:
BRUNO ENDER LEE – "Distant Planet" (a collection of my recent clips, which contain the complete album).
Part 1: "From Outer Space" (includes: "Floating in outer space", "Outer space 3″ & "Outer space 4″)
Part 2: "Exploration Of A New World" (includes: "Welcome back my friends", "Synthesizers.com Studio-88…a little demo" & "Electronic clouds")
composed, arranged & produced by Bruno Ender Lee; 2012 Velvet Voyage Productions / all rights reserved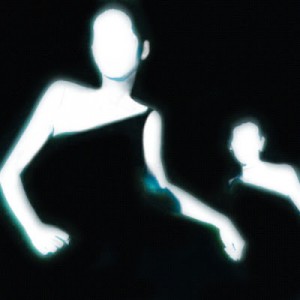 TWINS NATALIA are an Anglo-German collective of creative minds from various artistic fields "working together in order to create some beautiful, catchy yet melancholic and substantial electropop". The brainchild of Steve Lippert, they also feature Marc Schaffer, Dave Hewson, Julie Ruler and Sharon Abbott. TWINS NATALIA's debut album, which provisionally features songs such as 'C'est La Weekend', 'Freedom', 'In My Arms Again' and 'Scary Monster', is expected to be completed later in the year
Composed using drum machines such as the Boss Doctor Rhythm, Roland TR-606 and TR-808 alongside synths like the wonderfully 'swimmy' Crumar Performer, Korg MS-20, Korg Poly-61 and Roland SH-2, the metronomic structures of TWINS NATALIA's songs are the backbone to a strangely humanic sound brimming with neu romance. Releasing their work on Marc Schaffer's own Anna Logue Records who issued the lost POEME ELECTRONIQUE material as a collection entitled 'The Echoes Fade', TWINS NATALIA's only other recording so far has been the gorgeously sequenced 'Destiny' on 'The Anna Logue Years – Fifth Anniversary Compilation' from 2010 which celebrated the label's back catalogue and included cult acts such as CAMERA OBSCURA (the Minimal Wave duo, NOT the hipster Glaswegians!)
Via EC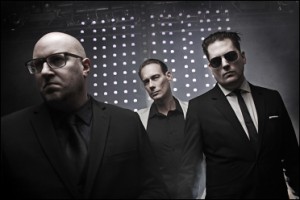 The Swedish synthie/electro act Covenant returns to North America this August as they embark on a 20 date tour, including a special extended/rarities set performance at one of their California shows. The band comes with a newly revised line-up which now includes Daniel Jonasson from Dupont. Jonasson will replace Joakim Montelius live.
The tour kicks off August 20 in Chicago and ends off with dates in South America which will be confirmed pretty soon.
Tour dates below:
Aug 20 – Chicago, IL – Logan Square Auditorium
Aug 21 – Detroit, MI – Smalls
Aug 22 – Toronto, ON – The Mod Club
Aug 23 – Montreal, QC – Le Belmont
Aug 24 – Boston, MA Brighton Music Hall
Aug 25 – New York City, NY – Le Poisson Rouge
Aug 26 – Richmond, VA – Fallout
Aug 27 – Charlotte, NC – Amos Southend
Aug 28 – Atlanta GA – The Shelter
Aug 30 – New Orleans, LA – Siberia
Aug 31 – Houston, TX – Numbers
Sep 1 – Austin, TX – Elysium
Sep 2 – Dallas, TX – Trees
Sep 4 – Mesa, AZ – Nile Theatre
Sep 5 – Los Angles CA (Glendale) – The Complex
Sep 7 – Los Angles, CA – Das Bunker
Sep 9 – San Francisco, CA – DNA Lounge
Sep 11 – Portland, OR – The Fez Ballroom
Sep 12 – Seattle, WA – El Corazon
Dr Benway has published this new video featuring Moby´s classic song on a Casio keyboard. The Casio SK-5 is a sampling keyboard introduced by Casio in 1987. Samples may be gathered from a built-in microphone or a line-level input from another source. The keyboard was rebranded as the Realistic Concertmate-650 for sale at Radio Shack stores.
EPISODE #1
Moby – Porcelain
2 samples are used: orchestral strings and drum beat.
The sequencer plays the samples in loop.
John Foxx & The Maths – He's a liquid – Live performance
"Mole Vanvitelliana – Ancona 28.07.2012 Acusmatiq 7.0 . Concerto molto bello, un Foxx veramente in forma!!"