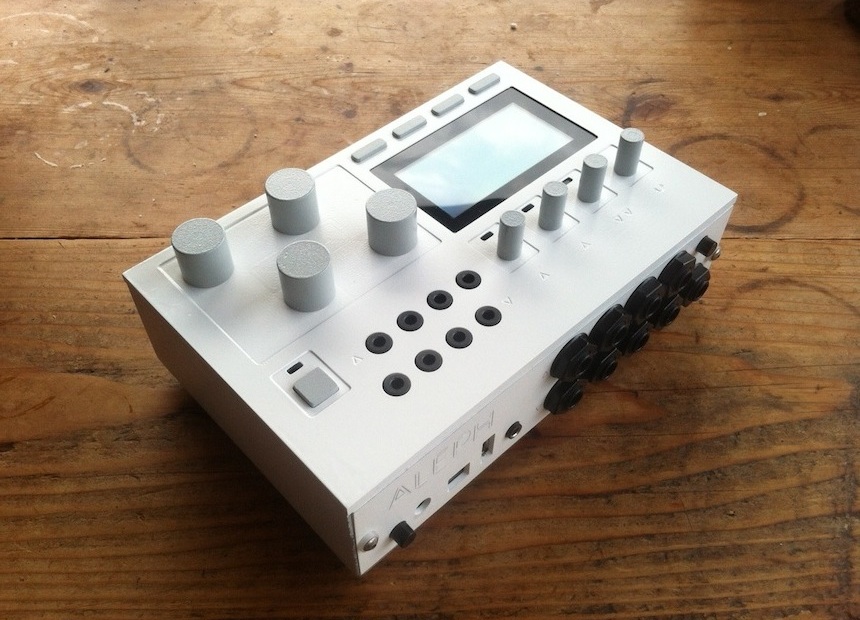 Ezra Buchla (son of Donald) and Brian Crabtree of Monome have made a Linux based open source device for "everything" called Aleph.
with connectors for monome, soundplane and shnth
100 will be made – it will be $1.4k – and it has 4 CV outputs as well.
runs BF533 DSP, programmed in C under Linux –
first in will be:
a looper,
a digital synth,
a sampler and
a drummachine
-> Forum • Aleph Crabtree/Buchla.
-> http://monome.org/aleph
The BX-13-MICRO is a most advanced, yet easiest to use, vintage 24-pin to 13-pin Roland guitar synthesizer bus converter.
The BX-13-MICRO tackles the problem of controlling the level of the normal guitar by including a voltage-controlled amplifier inside the BX-13, doing the same job as the voltage controlled amplifiers found inside a GR-500, GR-300 or GR-700.
And here is an added plus: no loss of tone as you turn the guitar volume down! The advanced VCA design does not roll off tone like a passive volume control. You get the full range of tone at any volume.
With an entirely redesigned circuit, the transparently converts the 24-pin format to the 13-pin format, and there are no levels to adjust, no additional cables, just clean, analog signal processing with no latency.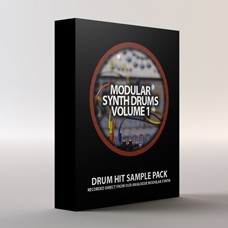 Minimal System Instruments has announced the release of its Modular Synth Drums Volume 1 sample library.
Modular Synth Drums Volume 1 is a drum sample pack that was born from intensive and great fun recording sessions with the huge Minimal System modular synth setup over a number of years.

This sample pack consists of 85 recorded 24-bit analogue drum samples which have been designed from the ground up using modular system and treated through a selection of our favourite outboard signal processors. Modular Synth Drums Volume 1 is a flexible electronic drum sample library for modern music production.
The sample pack is available to purchase for the introductory price of £1.99 GBP.
Showing at Devotion Gallery on August 2nd at 7pm in Brooklyn!
Along with past and present felt designs.
m.facebook.com/events/640142289329927/
areyoudevoted.com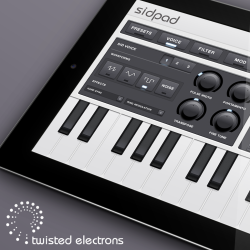 Alex Smith has introduced Sidpad – an 8-bit style chiptune synth for the iPad.
Features:
3 Voice Synthesizer – Over 40 controllable parameters to create a wide range of 8 bit chip-tune sounds. All knobs are MIDI controllable.
Multimode Filter – includes Type, Cutoff, Resonance and customizable Cutoff Envelope
Flexible Modulation – Hand draw up to 4 graphs and assign them to the synth's parameters to add movement and expression to your sound
Wavetable Editor – The 16 step wavetable editor lets you set up sound effects and arpeggiated melodies. You can sequence notes and waveform changes either as one shot or in a loop and vary the speed
Help Mode – Every feature is explained via the help button to get you up and running with SidPad regardless of your synthesizer experience.
Sidpad is a free download right here >>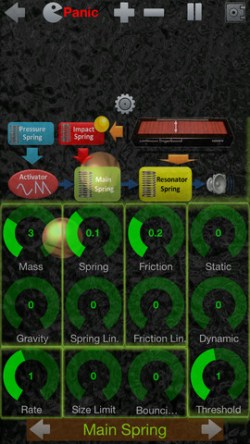 Christophe Duquesne has released Anckorage Spring  –  a new physical modeling synth for IOS (iPhone,iPad and iPod).
Anckorage Spring is based on "the simulation of a set of connected mass- spring, integrating non-linearities, fluid and static friction, mechanical limits, gravity and bouncing."
It is designed to be controlled by a continuous controller but can be used with a regular keyboard or directly from the device screen or from other core MIDI apps. According to Duquesne, a continuous controller will provide a much more accurate control of the model.
The mains ideas behind Anckorage Spring are:
Being able to tweak real world parameter like Mass, Force, Gravity, etc. instead of tweaking usual electronic parameters,
Not only try to mimic real world, but also allow very "unusual" things like modulating a Mass and changing the Gravity,
Emphasis control and expression using the physical parameters,
Open a new world of sound to experiment with….
Features:
Real physical modeling sound engine
Fully editable physical model
88 200 Hz internal sampling rate
Special Haken Continuum compliance
Playable by any midi device
Core midi base (therefore including virtual midi and network midi compliance)
On device touch control
Rich preset management
Preset exchange mechanism (through iTunes Share)
All parameters controllable by MIDI CC
Audiobus compliant
Station X , is the amazing cute little monophonic analogue synth from Analogue Solutions. There are 6 sequences in total, status indicators show fx's when used.
Fx List
Sonalksis Stereo Tool ( convert mono to stereo )
Arts Acoustic Reverb
X-Delay (Orion native DAW fx)
Tube Distortion (Orion native DAW fx)
A free VST virtual analog drum synthesizer with eight outputs, a separate effects section featuring a granulator and waveshaper for each output pair, MIDI automation and flexible sound design capabilities.
EXD-80 can produce a wide variety of drum and percussion sounds, from emulations of classic drum machines to mangled, glitchy madness. All sounds are synthesized, no samples are used. It is suitable for many EDM styles including electro, glitch, industrial, ambient, dubstep, drum & bass and hip hop.
To download the VST plugin or hear an audio demo go to:
http://www.thirdharmonic.net/exd80-fr…
The Groovesizer is an arduino-based DIY 32-step sequencer / synth – the project is based around a custom PCB that in it current form features 4 rows of 8 tactile switches and leds – the final version will add a fifth row of buttons and leds dedicated to control functions. It features an embedded hackduino, an 8-bit DAC option, an LM386 amp output, MIDI in/out/sync and is configurable to work with some of the most popular existing arduino audio projects. Firmware can be updated from the arduino IDE, either via an AVR ISP programmer, or by flashing the chip on an arduino board and swapping it out. Furthest along in its development is the Alpha firmware which features a 3 oscillator monosynth. Other firmware will include the Bravo which borrows code from the Bleeplabs Bleepdrum https://www.sparkfun.com/products/11606 , the Charlie, based around the Illutron 4-voice wavetable synth http://www.instructables.com/id/Turn-… , and the Delta, based on the original Groovesizer with the auduino synth engine http://www.youtube.com/watch?v=9zsxWf…
The complete kit with PCB and all components will be sold for around US$100 – follow the progress on this project at http://groovesizer.com
Native Instruments REAKTOR's Aerobic just begs to be used inside MASCHINE. There are any number of ways to use Aerobic inside Maschine, but let's look at two specifically: 1) as a drum synth whose individual hits can be triggered by MASCHINE's Pads, and 2) as a DJ-style loop-mixing setup.