Retro footage of Dan Laskowski demonstrating his 1984 Lead Synthesizer software for the Commodore 64
Princess Pangolin's cover of the Flaming Lips' "Yoshimi vs.The Pink Robots," featuring omnichord, violin and telephone. Also, some hasty stop motion. No robots were harmed in the making of this video. Featuring Julie Carpenter on vox, violin & omnichord, and Dain Luscombe on Commodore 64, Kitten & other technological marvels. Album available from
http://princesspangolin.bandcamp.com/
The iridescent SammichSid. Inside there's 2 6580 SID chips from Commodore 64s. Depending on the angle of the light, the SammichSid's color is purple, blue or gold. Mix those colors and sounds well with an Elektron Octatrack and you get a blend of old and new.
I modded this Commodore C64 by putting a MSSIAH Cartridge, 6 pots and 2 switches in it.
4 pots are for the MSSIAH Software, 1 for Volume and 1 for a Feedback Loop I built in it.
Maybe in the future I will give this thing a nice painting or a new housing and of course pot knobs

Shared by Malte Horstmann
100% Rhythm Core Alpha. This time I used the lo-fi sounds (mainly Square, Saw and C64 samples) and tried to assemble retro tunes whith many tones and some arpeggio sounds, which personally remind me of my Game Boy childhood. Are you a Lo-Fi Johnny, too?

Amazing: You can play all your patterns (blocks) in realtime and even change the key/mode of your created tunes automatically. LIVE !!!

Thank you very much again for this awesome DSiWare release and keep up the good work, SoftEgg!!!
MSSIAH has posted this really cool 8bit video, enjoy
A test of the 8bit ventures Mssiah on the Commodore64
2 Tracks with the MSSIAH Bassline
1 iPad for controlling the Bassline Parameters
1 iPhone for un-/muting the Audiotracks
1 BCR-2000 for Reverb- and Delay-Control
1 MFB 503 (Kick)
1 MFB 522 (all the rest)
3 takes (1 for Beat and first Bassline / 1 for the second Bassline / 1 for the FX-Controllings)
Videorecording on iPhone4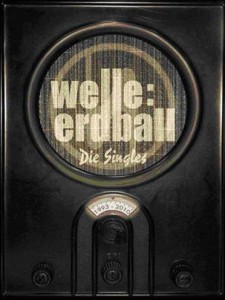 December 3rd sees quite a nice release on Synthetic Symphony: the long announced Welle:Erdball "The Singles 1993-2010″ 10 CD-boxset. This deluxe box-set contains all singles (each in a slim digipak) of the band released between 1993 and today.
Included are the following singles:
Nyntändo-Schock (1993)
W.O.L.F. (1995)
Telephon W-38 (1996) *
Deine Augen/Arbeit adelt (1998)
Starfighter F-104G (2000)
VW Käfer/1000 Tage (2001)
Super 8 (2001)
Nur tote Frauen sind schön (2003)
Horizonterweiterungen (2005) **
Ich bin aus Plastik! (2008)
* released as very limited MC (Tape) only
** released on Vinyl only
This set is limited to 3000 copies. Order yours here, it's the cheapest price we found.
This is absolutely awesome, computerized version of an old classic singer song writer
Production: Cubase64
Group: Mahoney (Pex Tufvesson)
#4) X2010 DemoCompo) Cubase64 / Mahoney (8.305 pts)
This is just totally extreme what you're capable to do with a C-64 +6581r4!
Quantum 64 is a harsh and aliased digital synth with single DCO and multimode filter. It is inspired by Commodore 64′s SID sound chip but it definitely is no emulation.
Quantum 64 – Free VST synth http://www.vstplanet.com/News/10/Quan…
Developer: Land of Cockaigne
The 8-bit synth below has been one of the most downloaded items from Stereoklang so here is a small recap and video
Basic 64 is a free software synth inspired by the 8-bit sounds of the classic Commodore 64.
According to creator De La Mancha, "It's not a straight emulation but is based around the SID chip with some extras for that 8-bit retro game sound, lofi gritty noises or just plain oddness."
Features:
16, 8 or 6 bit sound quality.
3 oscs, each with their own ADSR envelope.
Oscillators can be sync'd and ring modulated by each other.
Pitch envelope modulation.
Pitch wobble option, for subtle instability.
2 tempo-sync LFOs to modulate pitch, cut-off and pulse width.
LFOs have attack/release curves.
Tempo-sync arpeggiator.
Flexible routing to state variable filter (LP, HP & BP).
Envelopes can be reset or continuous at retrigger.
Monophonic or polyphonic option.
MIDI learn / MIDI CC support.
128 presets by sinkmusic & WhiskeyPriest.