This is absolutely awesome, computerized version of an old classic singer song writer
Production: Cubase64
Group: Mahoney (Pex Tufvesson)
#4) X2010 DemoCompo) Cubase64 / Mahoney (8.305 pts)
This is just totally extreme what you're capable to do with a C-64 +6581r4!
Quantum 64 is a harsh and aliased digital synth with single DCO and multimode filter. It is inspired by Commodore 64′s SID sound chip but it definitely is no emulation.
Quantum 64 – Free VST synth http://www.vstplanet.com/News/10/Quan…
Developer: Land of Cockaigne
The 8-bit synth below has been one of the most downloaded items from Stereoklang so here is a small recap and video
Basic 64 is a free software synth inspired by the 8-bit sounds of the classic Commodore 64.
According to creator De La Mancha, "It's not a straight emulation but is based around the SID chip with some extras for that 8-bit retro game sound, lofi gritty noises or just plain oddness."
Features:
16, 8 or 6 bit sound quality.
3 oscs, each with their own ADSR envelope.
Oscillators can be sync'd and ring modulated by each other.
Pitch envelope modulation.
Pitch wobble option, for subtle instability.
2 tempo-sync LFOs to modulate pitch, cut-off and pulse width.
LFOs have attack/release curves.
Tempo-sync arpeggiator.
Flexible routing to state variable filter (LP, HP & BP).
Envelopes can be reset or continuous at retrigger.
Monophonic or polyphonic option.
MIDI learn / MIDI CC support.
128 presets by sinkmusic & WhiskeyPriest.
Very cool 4 KILOBYTE demo from Offence for the Commodore C64.
The effects are tightly synced to the audio, which didn't come through very well thanks to YouTube being poop. So download it for your C64 and test it on the real thing.
What seems to be quite impressive is that the creator of the demo (who assumed the roles of coder, graphician and musician) started doing stuff for the C64 only one year ago. Impressive!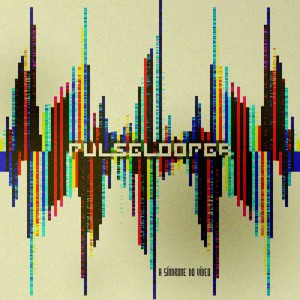 Pulselooper's 4th EP. Five songs written and performed using a DMG Game Boy and a Commodore-64 home computer (both played live and recorded/mixed on ableton live – with the help of arduinoboy/mGB and a MSSIAH cartridge). Music and theme inspired on the motion picture "Videodrome" by David Cronenberg (which, in Brazil, had its title adapted as "The Video Syndrome" ("A Síndrome do Video").
Circuit Girl Jeri Ellsworth demonstrates how to make a simple audio direct digital synthesizer (DDS) with a 74hc4060, EPROM and a few passive components.
Jeri Ellsworth (born 1974) is an American entrepreneur and self-taught computer chip designer. She is best known for, in 2004, creating a Commodore 64 emulator within a joystick, called Commodore 30-in-1 Direct to TV. The "computer in a joystick" could run 30 video games from the early 1980s, and was very popular during the 2004 Christmas season, at peak selling over 70,000 units in a single day via the QVC shopping channel.
Jordan Bartee has reinvented the keytar – combining a Commodore 64, the MIDIBox SID platform and a MIDI keyboard to create the ultimate Commodore 64 Keytar – the Giana 64.
This beast has it all:
8-bit goodness
Vintage Commodore 64 components
Ghostbusters influenced cyberpunk styling
DIY mojo
Blinky lights by the dozens
Odo Synths has released version 4.0 of 38911 Bytes, a free virtual synthesizer plug-in for Windows.
38911 Bytes is a one oscillator synth. It`s a synthesizer based on Commodore 64 software but it can do a lot more
38911 Bytes v4.0 features
1 oscillator with 4 waveforms (saw, triangle, pulse, pitched noise) ringmodulation waveforms (saw, triangle, pulse). PulseWidth Octaves from -3 to 4.
1 ringmodulation oscillator with 3 waveforms (saw, triangle, pulse) PulseWidth, octaves range -3 to 4 and notes C to B
2 LFOs with 19 waveforms, 16 different BPM rates and manual rate
ADSR with curves for the depth of the LFO.
Low/hi depth button
LFOs can start when hitting a key (GATE), when you hit play in your sequencer (FIRST) and start at any point (FREE).
LFO destinations: pitch, pw , cutoff and resonance.
4×16 step sequencers: 11 BPM rates, manual rate and c64 rate (The BPM rates only work when you set the sequence to BPM mode, in Manual and c64 rates all the sequencers have the same rate).
1 waveform sequencer with 7 waveforms (saw, triangle, pulse, pitched noise, rm triangle, rm saw, rm pulse).
1 octave sequencer range from -3 to 4.
1 Octave and notes sequencer, notes from C to B and octave range -3 to 4.
1 Filter with a sequencer and envelope.
Envelopes for Pitch, PulseWidth, Cutoff and Volume.
Lofi effects, bitcrusher.
Mono/Poly mode, Retrigger on/off.
38911 Bytes is available as a freeware VST instrument plug-in for Windows PC.
The SOASC= project is a non-profit and a private project.
The SOASC= project is an automated recording technique invented by me (Stone Oakvalley) in order to mass record music from the legendary Commodore 64 and its SID sound chips (6581 and 8580) including one variation chip.
The purpose is to preserve Commodore 64 music in todays most common music format, namely the MP3.
The original SID music files are today played by millions of people around the world on software players that emulate the real hardware SID chips. The emulated audio material can vary a great deal compared to the authentic sound of a real Commodore 64, and from my point of view, why have something emulated when you can have the real deal instead? We give you the authentic Commodore 64 music as it sounds on the real machine. Commodore 64 is a legend in computer history and in many ways influenced in todays culture (known as 8-bit music or chip music). It deserves much more than just emulating that raw & unique gritty sound! It made many people happy "back then", and we are here to offer that feeling again!
To put in it words we all can understand: WE LOVE C64!
The entire HVSC SID collection will be recorded as played from REAL Commodore 64′s (both old and new) as per the latest collection available. With PSID64 as the REAL C64 player and 64HDD as fileserver, it all connects to multiple PC's with own tailored software, crude PAR: port control system/C64 keyboard interface and database structure tools written in PureBasic. Yes, its actually working.
Also, a strong point to consider in this project is that ALL SIDs are recorded on both Commodore SID chip models
regardless of what HVSC or the author of the SID had recommended. Remember: There are people out there
that probably NEVER heard the elite sound of the 6581 and its sample/filter defects, but only the sound of 8580
and visa versa. For those people, they ONLY rembember the tune as played by their model. And this is a strong point
of the SOASC= project: PRESERVATION for ALL!
If it crackles and pops….well..it's the true and authentic sound of a real Commodore 64!
This is what we had in the past, and now the past will be the present for all Commodore 64 fans out there.
It is called AUTHENTIC because the process will NOT attempt to enhance any of the recordings, it is recorded
straight plain out from the mono Commodore 64 Audio/Video connector. No stereo, no funny mixes, no compression,
no filtering, no remix, no software noise reduction, no crazy SID hacks or other unatural Commodore 64 elements.
If there is a poppy click in the recording its supposed to be there. The SID chip is unique as should be treated as so as well.
I've adjusted DC BIAS to 0 and executed Volume Maximizer with no clipping using NORMALIZE.EXE and SOX.EXE.
Noise Reduction was done by improving the physical grounding inside Commodore 64. Thats it!
The final MP3 (224kbps, mono, 44100Hz) will contain all information from the SID itself, sorted in respect of the
directory structure as defined by HVSC. Filenaming, title, author, copyright etc.
Forget PlaySID/SIDPlay2w….and all the others
Forget HardSID
Forget ParSID
Forget ReSID
Forget MMC64 (It has an intergrated SID player, for those who wonder)
Forget them ALL!
Just listen to the real deal instead with the help of the SOASC= project!
You might have missed out on the new user interface which I have come to enjoy
SIDPLAY is a Commodore 64 music player. It emulates the sound chip and other internals of the Commodore 64 home computer to play back music that was originally written on it. The sound chip of the C64 is called the "Sound Interface Device" or SID, and therefore this music is known as SID music. The SID chip is basically a three voice synthesizer on a chip. The unusual combination of digital and analogue circuitry is the reason for its distinctive sound.
SIDPLAY strives to offer the best possible SID music experience on any platform. It has been designed with the High Voltage SID Collection (HVSC) in mind. This collection is the biggest and most complete collection of SID music on the Internet. It can be obtained for free from http://hvsc.c64.org/.