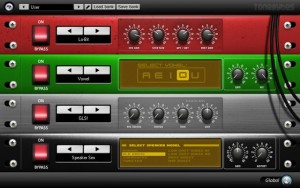 ToneBytes has introduced Lo-Fizer, a free lo-fi effect plug-in for Windows.
Lo-Fizer is a free VST effect plug-in for Windows, designed to add some nice lo-fi effects to your recordings for a variety of artistic techniques.
Lo-Fizer features
10 lo-fi devices which are decorated in a rack units:

Vinyl – produces vinyl cracks and pops.
Hum – produces adjustable low frequency hum.
Hiss – produces warm adjustable high frequency hiss.
Monoizer – stereo to mono converter.
Speaker Sim – simple preset based speaker simulator.
Lo-Bit – bit-crasher simulator.
Crusher – resampler simulator.
Vowel – simple vowel filter.
GLS – vocal remover that uses mid-side technique.

Combine up to 4 devices in the rack.
Built-in preset manager.
VST automation and full MIDI learning.
The Lo-Fizer plug-in is available to download as a freeware (ad-supported) VST effect plug-in for Windows.
Blip Interactive has released a Mac OS X version of its popular iOS virtual studio, NanoStudio.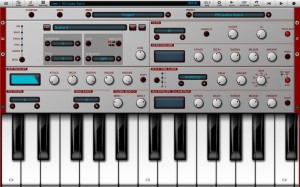 NanoStudio, the award winning music production app for iOS, is now available on the Mac App Store! Transfer your NanoStudio projects between iOS, OS X and Windows to make music wherever and whenever it suits you. Made a banging tune on your computer and need to go out? Email it to your phone and just carry on where you left off! NanoStudio has virtual analogue synths, sample trigger pads, a comprehensive sequencer, a sample editor, a mixer and multiple effects all integrated into a single application. Record your ideas in real time, mix synth layers with samples, compose and arrange your tune using the powerful sequencer and bring the mix alive with effects such as reverb, compression and EQ. Transfer projects between your computer and your iOS device, or use NanoStudio's comprehensive audio mixdown options and export features to get your ideas over to your favourite desktop DAW.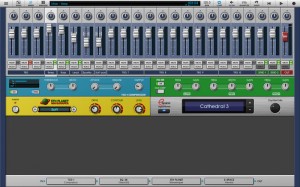 Key Features:
NanoStudio has virtual analogue synths, sample trigger pads, a comprehensive sequencer, a sample editor, a mixer and multiple effects all integrated into a single application.
Record your ideas in real time, mix synth layers with samples, compose and arrange your tune using the sequencer and bring the mix alive with effects such as reverb, compression and EQ.
You can transfer projects between your OS X or Windows computer and your iOS device, or use NanoStudio's audio mixdown options and export features to get your ideas over to your favourite desktop DAW.
Other features:
Eden synth (also plays samples) – single or dual keyboards, XY controllers, pitch bend and accelerometer control
Sequencer with up to 64 tracks and a piano roll editor for note, velocity and controller events, all with undo/redo
TRG-16 sample trigger pads
Sampling and resampling, sample editor and effects processor with undo/redo
Mixer with 4 inserts per channel, 2 global send busses and volume/pan automation on every channel
Transfer samples, final mixes and individual track mixdowns to your Mac/PC using NanoSync or email
MIDI input
Built in help
It's free  - so check it out in the Mac App Store
Free Ableton Instrument #59: SynthPad Tape. This is an Ableton Live Instrument Rack created by sampling Big Robot Studio's SynthPad app. The Sample was originally recorded to my Tascam Reel To Reel Machine, which gives it some analog warmth, and then it was collected into an Ableton Instrument. From there it is coupled with a dirty sine wave synth and plenty of effects. Enjoy!
Download @ http://bit.ly/freesynth59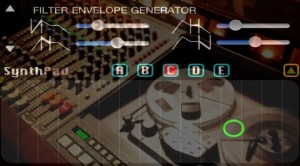 Here's what AfroDJMac has to tell us about his new rack:
"My main goal was to create an imperfect instrument, that is still completely usable, but has some character.  The sample I chose isn't the cleanest one, but it sounds nice looped.  I added some super subtle modulation to the pitch to make it sound a bit more like an analog synth.  These days, music is so perfectly in tune that it can take away from the character of the instruments.  I think it is worth playing around with the tuning of your soft synths to emulate the subtle intonation imperfections found in real instruments and hardware synths.  It gives the music a more "alive" feeling and can add tremendous character and charm.  So this particular synth is not perfectly in tune but it won't clash with instruments that are.  Also, pulling the sample from the tape machine adds some warmth to the sound as well."

Andrew Apanov from XSSRAcademy informs us about a new freebie for Ableton Live users:
We have JUST published something really cool. This is a free bundle of packages with over 100 dubstep bass samples, dozens of Massive presets (all samples and presents created and used by Mars), two full Ableton Life projects of Mars' tunes, including a track that was in Beatport Top 10, and an Ableton Live instrument.
The free Live downloads include:
Ableton Live project of the track "Pleasure" by Alex Kote
Full Ableton Live project of "India Sleeping" by Mars (the track was in Top 10 dubstep tracks on Beatport)
Free dubstep instrument "Arena Bass" for Ableton Live
12 dubstep subbass samples, created and used in his tracks by Mars
17 presets for NI Massive
20 unique NI Massive effects
63 original dubstep bass samples
Email registration is required. See the site to preview the downloads.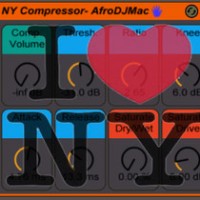 AfroDJMac has released a free New York Style Compressor for Ableton Live.
I have built a super handy Ableton Live audio effect rack for New York Style or Parallel Compression, and offer it to you as my newest Free Ableton Live Pack!

It works by compressing the audio (usually squashing the daylights out of it!) and mixing that processed signal with the original. The compressed signal has the fullness that a compressor offers, but the original maintains the dynamic range that the compressor can destroy. The end result is you get to have your cake and eat it too, the best of both worlds.

To achieve this effect in Ableton Live, I have built an Audio Effect Rack that has two chains: one with a Compressor (plus a Saturator for a little extra flavor), and one chain that allows the audio to pass through unaffected. The download link is below. The eight macro knobs allow for control over the most commonly used parameters (Threshold, Ratio, Attack, Release…) as well as an overall volume that allows you to mix in as much of the compressed signal as you like. I particularly like this effect on drum tracks, because it beefs them up while preserving their impact. Feel free to get creative an use it on all kinds of tracks (I've had a lot of success with vocals and acoustic guitars).
The Ableton Rack is a free download.

Arturia has told us that they will be giving away for free a special version of Minimoog-V on June 21st Only.
Arturia's agreement with Moog Music to sell a Moog-branded virtual instrument is ending, so they're going to update and rename Moog Modular V and Minimoog V as Modular V and Mini-V.
The free version of Minimoog-V Original offers 1,000 presets and features from the latest Minimoog- V update (Version 2.5), but without the additional functionality accessible behind the 'hinged' front panel — just like the original Minimoog.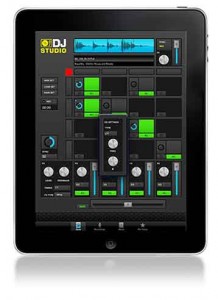 Rocudo has released DJ Studio, a free app for the iPad which they say is built to help you find and release your Inner DJ.
A spokesperson told Sonic State, "The idea is simple: we built a powerful DJ App which requires no skill to use and we packed it full of great Loops & Samples from top Artists & DJs. Then we folded in some advanced features and premium content options which you can unlock at your own pace."
Features
Browse builit-in library of Loop & Samples and drop onto your 4×4 Deck
Tap Pads to play – auto-sync means you're always on the Beat
Manipulate Level, Mute and FX Send for each Pad
Mixer provides Level/Mute, EQ and FX Send on 4 independent channels
Delay FX Unit provided will autoset its parameters to match Tempo
Save your Sets and Record your Live Performances
Absolutely no experience required
Pricing and Availability:
Free
More information: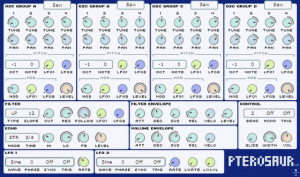 Contralogic has released an updated version of Pterosaur, a free synthesizer plug-in for Windows.
Pterosaur is a 16 oscillator synth. It's loosely inspired by the classic Supersaw sound of the Roland JP-8000 in that the output of each oscillator can be independently detuned and panned, creating a very rich sound.

The basic waveform produced by the oscillators is a sawtooth wave which can be morphed into a sort of saw/pulse hybrid with the mod control.
Changes in Pterosaur
Polyphonic mode added.
More LFO shapes.
3 additional oscillator waveforms (sine, triangle and square), all of which can be morphed in the same way as the sawtooth wave in the original version.
Pterosaur for Windows (VST) is available to download at no cost.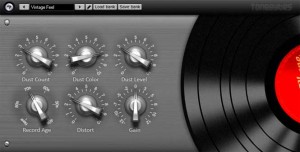 Tonebytes tells us that Vinylis a free VST effect for Windows that emulates the sounds of old vinyl players. They say that Vinyl recreates the dust noise and frequency response of old recordings. You can adjust intensity, color and amount of dust noise in a wide range. Also you can select the age of vinyl discs.
Main features:
Adjustable dust emulation
Frequency responses emulation
Gentle distortion
In addition, VST automation and full MIDI Learning are supported.
Pricing and Availability:
Free download.
More information: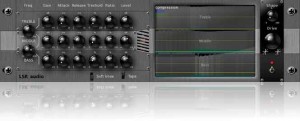 LSR Audio has released preliminary details of a forthcoming plug-in. They tell us that WARMultipress is a tube multiband compressor for VST and AU hosts on Mac and Windows.
Features
3 bands, with adjustable cross-over frequencies
Pre gain and post gain for each band compressor
Hybrid peak / RMS level detection
Optional soft knee compression curve
Adjustable tube gain, from subtle warming to hot overdrive
Frequency dependant drive
Adjustable shape control to add asymmetry and harmonics
Optional reel to reel tape emulation
Mono and stereo
Pricing and Availability:
Available summer 2012.
More information: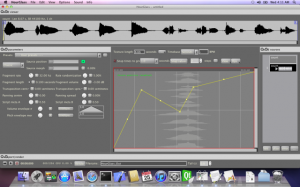 Xenakios has released a free granular effects processor for Windows, HourGlass:
HourGlass is a standalone application intended for radical sound processing by taking fragments (more commonly referred to as "grains" in other similar software) from sound recordings, to create sound textures. It is not intended for minor transparent corrections of playback speed or pitch, but is rather placed firmly in the sound mangling/glitch territory.
A Mac version is also in the works. Download HourGlass at the Xenakios blog.