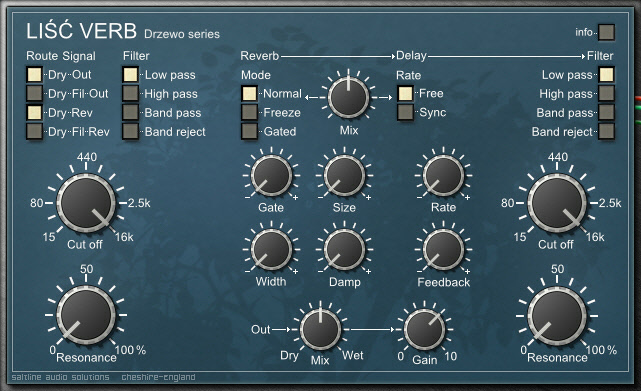 Saltline has announced Liść-verb, a freeware reverb and delay effect plug-in for Windows.
Liść-verb is a reverb and delay effect. It's simple layout and structure can bring texture and space to any sound source, from creating strange ambience for pads to interesting musical textures for beats.

Liść-verb for Windows (VST) is available to download as freeware.
Listen to a demo that Liść-verb has been used in to create most of the space and ambiance:
Moby shared his remix of iamamiwhoami's y.
Here's what Moby has to say about it:
i first heard iamamiwhoami at a restaurant in london a few years ago. after hearing them i emailed my manager, eric, and asked 'have you heard of this band iamamiwhoami?' and he wrote back, 'yes, we manage them'.
when they asked me to do a remix for them i happily said 'yes', as i'm a fan of theirs. and when i heard the song they wanted me to remix i realized that i didn't want to deconstruct it and change it, but rather just add melodic and structural elements to it, to enhance what they'd already done.
Enjoy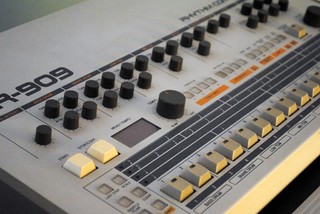 Tonebuilder has introduced Driven Machine Drums: FR-909, a free sample pack featuring the sounds of the Roland TR-909 drum machine.
This is a new capture/take on the ever popular TR-909, this time combining outboard vintage NOS tubes and body compression in parallel.
Those signals are then combined and fed into a high-end mastering equalizer to further glue, shape, and focus the sound.

The entire 549 sound collection in 16-bit, 44.1kHz WAV format is available here, complimentary.
The download is available from the Tonebuilder Facebook page (no Facebook account required).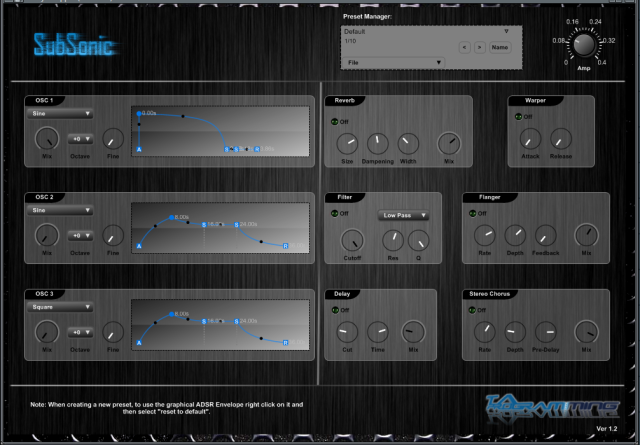 TA Programming has released a new free subtractive software synthesizer, SubSonic.
Features:
3 Oscillators (Sine, Sawtooth, Triangle, Square, Noise) with detune
Graphical ADSR Envelope
Multiple filter selection: Low Pass, High Pass, Band Pass, Band Reject, and Peaking.
Fully customisable reverb module
Delay Module for standard Echo delay effects.
Stereo Chorus
The Flanger module is versatile and powerful, combining overall sound of the 3 oscillators and using a sine wave to phase invert the sounds before adding feedback. This can give 'unearthly sci-fi like textures'.
The Warper: This module is an envelope modulator. Aviss notes that some 'wacky timbres can' be made using this.
Amp
Fan of Teenage Engineering's OP1 – then check this one out from AfroDJMac
Free Ableton Pack Download @ http://bit.ly/freesynth77
Tutorial on how to create drum fills and variations, plus two free Ableton Live Racks. The OP-1 Drum Rack was made with the synthesizer engines on Teenage Engineering's OP-1, and the effect rack is designed for easy drum fills and changes.
Dan-D makes some free presets for everyone!
Turn your iPad/iPhone into an expressive synthesizer studio with stunning sound quality! Alchemy is perfect whether you're developing song ideas on the go or in the studio. Now includes 4-track sequencing, Audiobus support, and more.
Available now on the App Store:
https://itunes.apple.com/gb/app/alche…
Details:
Powerful, expressive synthesizer
• Synths, basses, piano, strings, guitar, drum kits and more
• Incredibly high quality sound – hear it to believe it!
• Huge variety of sounds thanks to sampler, VA, granular and additive synthesis
Intuitive song sketch pad
• 4-Track Sequencer with mixer and solo/mute
• Drum Pads – create your own beats
• 8 Songs included – have fun remixing tracks
Easily create living, breathing instruments with the Remix Pad
• Morph between synth variations to create your own sound
• Tilt and Inertia offer a fun physical way to control the synth
• 16 Performance Controls so you can easily tweak sounds to fit your music
Sound like a virtuoso with the easy keyboard
• Velocity sensitivity and per note filter sweeps
• Keyboard scales and one touch chords – sound great with your eyes closed
• External MIDI keyboard support
Integrate Alchemy with your other apps
• Audiobus – integrate Alchemy with your mobile studio
• Copy and Paste
Expandable with a wide range of instrument sound libraries
• 30 sounds included with 35 more free when you register
• 10 in-app purchase Sound Libraries available including Dubstep, Ambient and Dream Voices
• Each library contains 50 sounds (a massive 400 variations)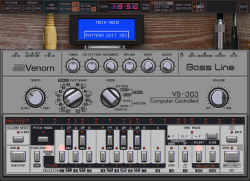 Venom VB-303 is a free software synth that simulates the iconic sound of the Roland TB-303 bass synthesizer.
It's Windows only – so sorry all you Mac users out there (including myself)
It's available for download here.
Here's a user video demo:
Go get it
Here are the hottest vocal samples for your tracks, Ableton Live Ready. Enjoy the Swag YOLO!
Visit AfroDJMac's site for more stuff like this, including Live Instrument downloads, tutorials and music! http://www.afrodjmac.com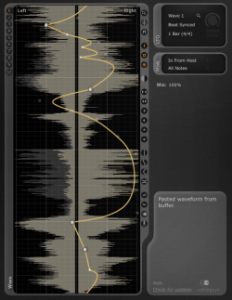 CableGuys has released PanCake 2 – an plugin that allows you to create flexible pan modulations.
Key Features:
Free, and available for both PC and Mac.
Creative Modulation Tool: Create complex pan modulations with ease.
Unique Waveform Drawing Capabilities:Construct your own modulation curves in a very intuitive manner. Waveforms can be easily drawn using soft or hard control points, thus producing gentle transitions or sharp bends in the waveform.
Customized Waveforms: Up to 10 customized waveforms can be stored.
LFO Speed: LFO speed can be set free-running from 0.02 Hz to 5.24 kHz. It can also be set in rhythmic units synced to the host sequencer, from a fast 1/128 note modulation up to 32 bars.
Always in Sync: The LFO will always stay in sync, even when you make tempo changes in your host software, or jump ahead to different parts of your track.
Complete Parameter Control via Automation: Absolutely everything in PanCake can be automated. Even the shape of the modulating waveform can be automated. And if you want to use more than four modulation curves in a song, you can automate the plugin to switch between them.
New in version 2: A precise display of channel left/right volume for helpful visual control, an option to trigger the LFO via MIDI notes, a dry/wet control, plus a redesigned interface.