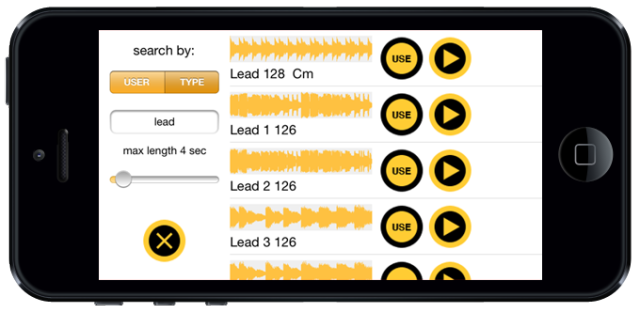 Brio Taliaferro, Alessandro Contini & Daniele Guevara have released CloudSynth – a free app that lets you browse and play sounds from SoundCloud.
Features:
Search sounds by name, user and duration
Pre-listen and select the sound
SAMPLER MODE: play the sound at different pitch
SYNTH MODE: select a portion of the waveform and create new unexpected granular sounds
Rotate the iPhone to modulate Reverb and Delay
It's available as a free download here >>
Free Ableton Live Pack #70: Rusty Fender Rhodes Pack by AfroDJMac and Robert Chambers. This free Ableton Live Instrument Rack was created with samples from a Fender Rhodes electric piano.
Free Download @ http://bit.ly/freesynth70
Robert Chambers: http://soundcloud.com/robertchambers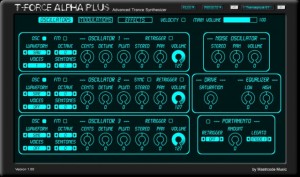 Alpha Plus is a free 'advanced trance synthesizer' for Windows.
It's a three-oscillator subtractive/FM synth with built-in delay and reverb.
Details and audio demos for Alpha Plus below:
Features:
Synthesis: Subtractive/FM.
3 Multiwave Oscillators with voice control (adjustable from 1 to 8 voices per osc), adjustable stereo width and panning, with Sine, Saw, Ramp (reversed Saw), Triangle, Pulse (square with PWM) waveforms and retrigger option for each oscillator (with "retrigger off" the oscillator is in free running mode, the oscillator starts with random phase positions everytime played a note, with "retrigger on" the oscillator's phase starts from position 0 everytime played a note.
1 Noise Oscillator with adjustable stereo width and volume.
1 Resonance Four Pole State Variable Filter, switchable between Low Pass, High Pass, Bandpass and switchable 12/24 dB slope, Resonance can be driven up to self oscillation.
1 ADSR Filter Envelope.
1 ADSR Amp Envelope.
2 ADSR Mod Envelopes.
2 host syncable LFOs.
Adjustable Drive function for Saturation/Distortion.
two band Low Freq/High Freq Equalizer.
Bitcrusher.
Portamento.
32 step Envelope Controlled Trance Gate.
Velocity control (on/off).
Dual Delay, switchable between Stereo mode and Ping-pong mode (right and left channels have their own tempo settings).
Stereo Reverb.
integrated Sidechain FX, optional with internal bpm synced triggering or external triggering via MIDI In (triggered by MIDI Note On, on MIDI channel 2). Note: see the manual of Your DAW for informations how to route a second MIDI Track to a VST/VSTi, because some DAW's have different ways of MIDI routing.
all functions fully automatable.
Following the trail of many famous electronic artists, like Thomas Dolby, Brian Eno and Jordan Rudess, Gary Numan now also ventures into the world of apps. The UK new music magazine Artrocker has created app for Gary Numan which represents a retrospective of the UK synth wizard. The app is only available for iPad and can be downloaded right here >>
The app is based on the interviews that Artrocker editor in chief Tom Fawcett has conducted with Gary Numan spanning April to September 2012. The interviews handled the past, present and future. Next to that interviews were conducted with co-producer Ade Fenton, members of Gary's present band as well as former members and Gary's merch man of many years. The app also includes the story behind the recording of and subsequent decision to release "Are Friends Electric" as a single. Embedded in the app are also exclusive interview videos on subjects as diverse as Cars and moving to the USA.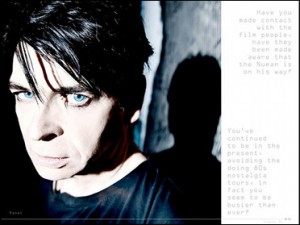 You'll also find new picture shot by music & fashion photographer Keith Martin.
What will the Gary Numan fans the most is that you'll be given access to an exclusive download remix album, "Dead Moon Falling" which is a full reworking of Gary Numan's "Dead Son Rising" album, featuring remixes by such artists as Sonoio, Atari Teenage Riot's Alex Empire etc. (Via SL)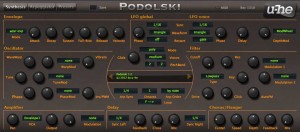 u-he has released a refurbished version of Podolski. Originally published as magware, Podolski is now available for free.
Podolski's specialities are the Click parameter (emphasizes the filter attack) and its ability to seamlessly morph between three waveforms (WaveWarp). The new version adds two new GUI skins, better support for MIDI, VST3 and 64-bit support, new presets by Howard Scarr and an English user guide among other improvements.
Podolski is a simple, CPU-efficient virtual analogue synthesizer. Basically a cut down version of FilterscapeVA with just one oscillator, one filter, one envelope and two LFOs, it also features a Zebra-style arpeggiator/sequencer plus chorus and delay effects.
KX-Polymod is a free modular synth for Windows, inspired by Klaus Schulze, who the developer calls "my electronic music reference.
Features:
Stereo routing.
Up to 6 voices.
15*12 Matrix controlled by 5*5 Sub matrix, include 4 Kxmod sources!
5 Vcos with 5 waveforms, include the TriSaw, with Phase modulation and Sync (Vco1 only).
Oscillators 100% compatible with the Kx-Modulad's waveforms (med, 498k).
1 Stereo SF2 player (16 and 24 bits).
1 SF2 drum set (24 bits, 12 samples, 3.3 Mo).
4 Keyboard traking (-10 to 10) for the Vcos and the Vcfs.
1 Ring Modulator with EQ.
1 Noise Generator with EQ.
1 Monophonic LFO with ADSR.
2 Mulitmode VCFs (20) with oversampled processes.
4 Polyphonic EGs with curves for each segment, velocity and Kbd controls.
1 X Y joystick controller.
1 Sample & Hold.
10 host sync clocks.
1 compressor.
1 oversampled Distortion.
1 Soft Vintage EQ.
2 Delays with sync, multimode filter and modulation oscillator with sync.
1 Scope with 10 ms of buffer size.
1 Frequency display.
1 Note pad.
Full Midi learn.
Internal Fxp and Fxb management.
128 KX's presets, very 70′s!
KX-Polymod is a free download here >>
Background video description:
Sometime I like to do some improvisation like K. Schulze,
just because this author is my electronic music reference.
I give my apologies for the listeners because
this is not really always correctly played!
It's just some ideas, a moment, not really solid …
All tracks are done with the Kx-PolyMod, also the drum tracks with its SF2 player.
The way to do this kind of music is always to start with a simple sequence.
I transpose all tracks with the bender, it is limited but I can do that when I feel it.
I used the Kx-MidiFilter to create a bender track.
I used few Kx-synth-x16 voices to do the background sequence (x16)
and one track of the X16 sequencer is used to control drums
with a plate reverb does with the Mverb.
Some sample and hold fx chord tracks are synchronized with the tempo.
The lead is an imaginary Moog lead like KS's albums of 70′s.
AfroDJMac's Free Ableton Live Pack #67: Gated Reverb! This Ableton Live FX rack will give you that 1980s gated reverb sound for your drums or any instrument you apply it to. It's a free download!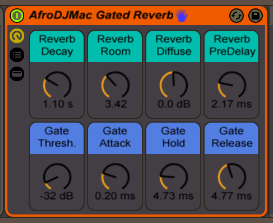 Get it here: http://bit.ly/freesynth67
The 1980s brought us some pretty cool production techniques.  I often try to emulate them in Ableton.  One of the more timestamped effects is gated reverb.  Producers wanted huge drum sounds, but didn't want the drums washed out in reverb.  The solution was found by placing a gate after the reverb.  This will suddenly silence the reverb once it drops to a certain level.  Think Phil Collins' "Coming in the Air Tonight." If you have ever wanted your drums to sound like they were being played by Godzilla in the Grand Canyon, this is the technique for you.

I found myself looking for those 80s drum sounds and created an Ableton Live effect rack called the AfroDJMac Gated Reverb Rack.  It's a pretty simple but very useful effect rack.  It gives you control over various reverb parameters and various gate parameters.  Together you should be able to dial in the exact gated reverb sound you are going for.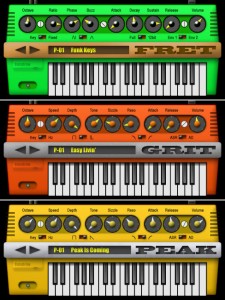 Acrobatics has released the Minisynth series, a collection of three instruments: FRET, GRIT and PEAK.
As an overall concept, Acrobatics simplified controls and packed implementations to the highest grade to push-up users creativity first and give steady look and maximum usability to the three polyphonic synthesizers.

WHY A COLLECTION?
Common look and feel and standardized location of knobs and switches goes in the direction of helping musician when in a busy musical work, when certainly requires fast access to basic synthesis controls and settings to fit in the mix. The Minisynth series collection is also suitable for educational purpouses for its separate interpretations of most important synthesis methods and applications.
The Minisynth series for Windows (VST) is available as freeware as part of the KVR Developer Challenge 2012.
33 Animoog Custom Patches
(Everything in this video was created by 'lewissa" on Youtube)
Download link for presets:
http://airplaneshadow.com/air/portfolio/33-animoog-patches
How to install:
-Download the 33-Animoog-Patches-JLewis.zip and un-zip the file (it may already download as an unzipped folder named 'presets').
-Connect your iPad (with Animoog installed) to your computer.
-Launch iTunes and select the iPad in the devices list.
-Select the "Apps" tab for the iPad.
-Scroll down to "Animoog File Sharing," and click "Add."
-Select all the files in the folder you just un-zipped.
Launch Animoog and select "Import Presets" from the settings tab.
This is a reference video of all of the patches I have created.
BASS
00:03 A Person
00:34 Figuratively Speaking
01:02 Insert Bass Here
01:34 Speak For Yourself
01:49 That Began Here
EFX
02:36 One Key At A Time
03:18 PBS Title Sequence
03:40 Sequentially Elated
04:04 Special Flower
04:35 Superintended
HITS
04:57 Feel That Burn
05:18 For Ever First
05:48 Realize It
06:09 That Place
06:21 Yesterday Now
KEYS
06:49 Feel That Tomorrow
07:29 Good Sunset
07:55 Hold On
08:36 Intrepidation
09:12 Surprise!
LEADS
09:48 Frances
10:12 Tell Me Something I Don't Know
PADS
10:40 Drawn
11:15 Somewhere Beyond
11:33 This Is Delicious
12:03 Verticalism
PLUCKED
12:32 Hallow Rent
13:10 One Thread
13:24 Registered 64
13:37 Scientactical
USER
14:08 Horizontalist
14:31 Secret Song
15:09 Veronica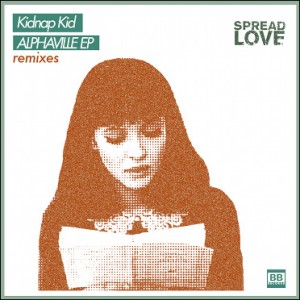 Vince Clarke (Erasure, Yazoo, Depeche Mode, …) has remixed "Lazarus Taxon" for the Sheffield/London based act Kidnap Kid. You can hear the Vince Clarke remix (and download it for free). Released via Black Butter Records Kidnap Kid finds himself alongside the top names in the newly emerging UK 'Future Bass' scene. Kidnap Kid (aka Matt Relton) was originally picked up by Sheffield imprint Squelch and Clap before signing to Black Butter Records.
After touring Europe as a DJ, releasing his debut "Alphaville" EP on Black Butter, and compiling a run of official remixes for Emeli Sande, The Other Tribe, Jonas Rathman and The Milk, Kidnap Kid is now moving forward, pushed by the public support of such acts/artists as Pet Shop Boys and Vince Clarke.