A free VST virtual analog drum synthesizer with eight outputs, a separate effects section featuring a granulator and waveshaper for each output pair, MIDI automation and flexible sound design capabilities.
EXD-80 can produce a wide variety of drum and percussion sounds, from emulations of classic drum machines to mangled, glitchy madness. All sounds are synthesized, no samples are used. It is suitable for many EDM styles including electro, glitch, industrial, ambient, dubstep, drum & bass and hip hop.
To download the VST plugin or hear an audio demo go to:
http://www.thirdharmonic.net/exd80-fr…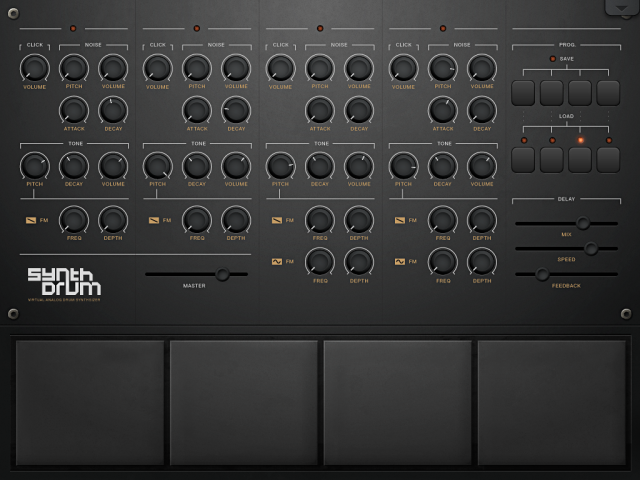 DesignByPaul has released SynthDrum Pad – a free pad-controlled drum synthesizer for the iPad.
Features:
Virtual Analog Drum Synthesizer
4 Pads
4 Voices
3 Signal generators per voice; Noise, Click and Tone
Modify pads 3 & 4 with Frequency Modulation
4 Save/Load slots
Delay unit (with infinite looping capabilities)
Here's an audio demo:
Capable of creating vintage drum sounds such as the 808 to contemporary percussion for modern electronic dance music. SynthDrum Pads can also make melodic tones for warm bass and interesting tones.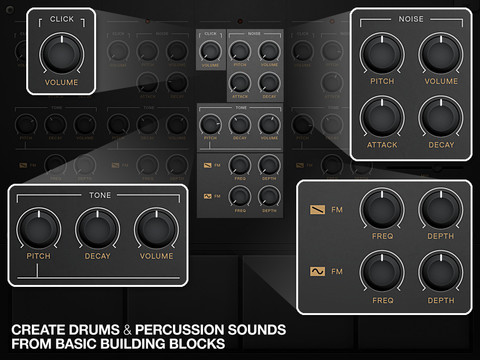 Free Ableton Live Pack #81: Double P Keys.
"I made a multi layered synth with lots of character. It can be morphed into a lot of cool sounds and the download even comes with a drum-like sound. Wow how fun! Best of all it's free."
Free Download: http://bit.ly/freesynth81
Visit his site for more stuff like this, including Live Instrument downloads, tutorials and music! http://www.afrodjmac.com
If you've ever wanted your music to sound like it came off of a VCR tape then the AfroDJMac VHS Rack is the answer for you. It's a free Ableton Live audio effect rack that will allow you to add a video tape characteristic to your sounds. Best of all it is free

Free download: http://bit.ly/freesynth80
Roland Alpha Juno 2 Ableton Pack: http://bit.ly/alphajuno2
Super Tape Drums Ableton Pack: http://bit.ly/supertapedrums
Visit AfroDJMac's site for more stuff like this, including Live Instrument downloads, tutorials and music! http://www.afrodjmac.com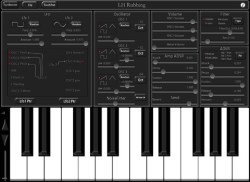 Here's a nice Friday morning treat for you all iPad synth guys out there

Liu Hao has released LH Rubbing – a free polyphonic software synthesizer app for iPad.
Here's what Hao has to say about LH Rubbing:
There are three wave oscillators, one noise oscillator, two LFOs and one three type embedded filter (low-pass, hi-pass and bandpass).
Each wave oscillator can generate three kinds of waveform which are triangle, square and saw wave.
LFO can be attached to different modul for different modulation or control such as OSC Pitch, PW, Filter Cutoff Frequency, Filter Resonance and OSC Output Mixing.
The frequency and amplitude of the 1st LFO can be modified by the 2nd LFO.
Pitch, Filter Cutoff Frequency and Resonance can be controlled by the ADSR envelope generator.
The Keyboard Rubbing brings up vibrato while control the vibrato rate and depth.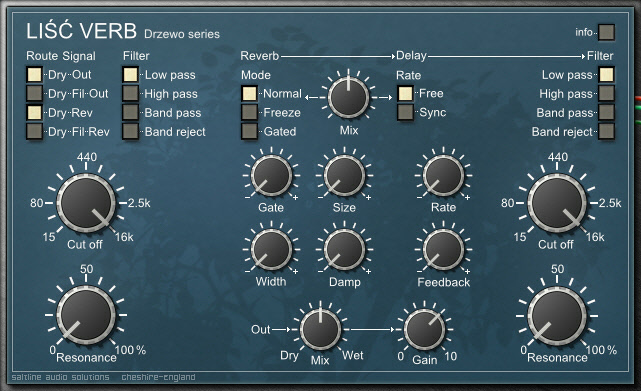 Saltline has announced Liść-verb, a freeware reverb and delay effect plug-in for Windows.
Liść-verb is a reverb and delay effect. It's simple layout and structure can bring texture and space to any sound source, from creating strange ambience for pads to interesting musical textures for beats.

Liść-verb for Windows (VST) is available to download as freeware.
Listen to a demo that Liść-verb has been used in to create most of the space and ambiance:
Moby shared his remix of iamamiwhoami's y.
Here's what Moby has to say about it:
i first heard iamamiwhoami at a restaurant in london a few years ago. after hearing them i emailed my manager, eric, and asked 'have you heard of this band iamamiwhoami?' and he wrote back, 'yes, we manage them'.
when they asked me to do a remix for them i happily said 'yes', as i'm a fan of theirs. and when i heard the song they wanted me to remix i realized that i didn't want to deconstruct it and change it, but rather just add melodic and structural elements to it, to enhance what they'd already done.
Enjoy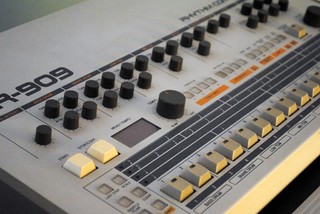 Tonebuilder has introduced Driven Machine Drums: FR-909, a free sample pack featuring the sounds of the Roland TR-909 drum machine.
This is a new capture/take on the ever popular TR-909, this time combining outboard vintage NOS tubes and body compression in parallel.
Those signals are then combined and fed into a high-end mastering equalizer to further glue, shape, and focus the sound.

The entire 549 sound collection in 16-bit, 44.1kHz WAV format is available here, complimentary.
The download is available from the Tonebuilder Facebook page (no Facebook account required).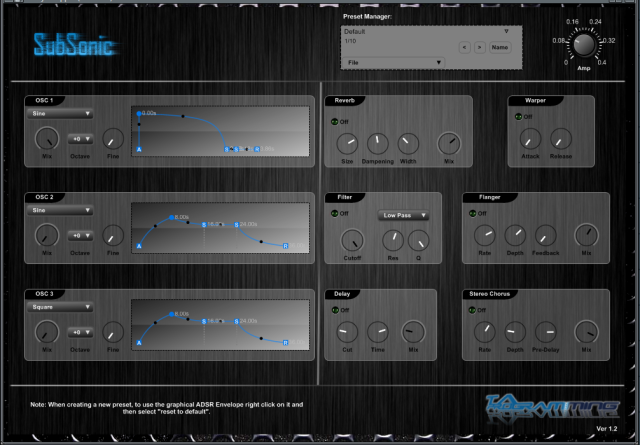 TA Programming has released a new free subtractive software synthesizer, SubSonic.
Features:
3 Oscillators (Sine, Sawtooth, Triangle, Square, Noise) with detune
Graphical ADSR Envelope
Multiple filter selection: Low Pass, High Pass, Band Pass, Band Reject, and Peaking.
Fully customisable reverb module
Delay Module for standard Echo delay effects.
Stereo Chorus
The Flanger module is versatile and powerful, combining overall sound of the 3 oscillators and using a sine wave to phase invert the sounds before adding feedback. This can give 'unearthly sci-fi like textures'.
The Warper: This module is an envelope modulator. Aviss notes that some 'wacky timbres can' be made using this.
Amp
Fan of Teenage Engineering's OP1 – then check this one out from AfroDJMac
Free Ableton Pack Download @ http://bit.ly/freesynth77
Tutorial on how to create drum fills and variations, plus two free Ableton Live Racks. The OP-1 Drum Rack was made with the synthesizer engines on Teenage Engineering's OP-1, and the effect rack is designed for easy drum fills and changes.