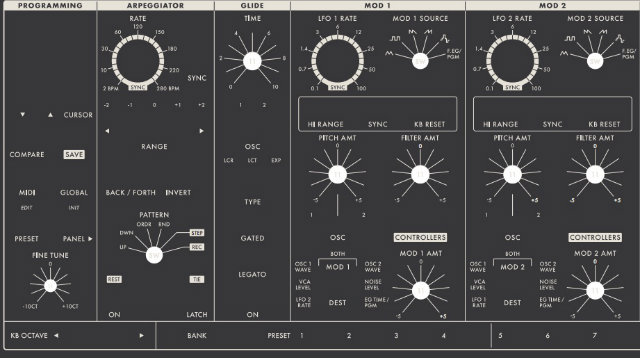 A new Moog Paraphonic synth –  the Sub 37  – from what's visible one the images below it will have:
Paraphonic – multiple voices through a single VCA and filter
Dual oscillators with a single Sub
LPF Filter with vriable slope  from 6 to 24db
Multidrive
Programable arp
Two LFO's/Mods
Buttons and knobs for some hidden functions
At least 16 memories
37 keys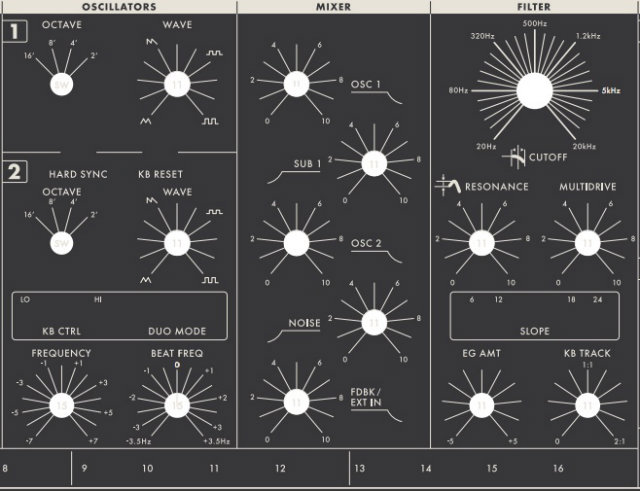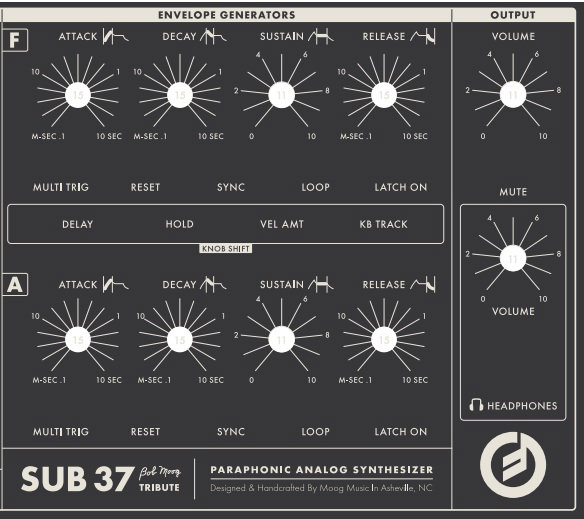 And from Roland: a picture featuring what seems to be the new vocal transformer Roland VT-3.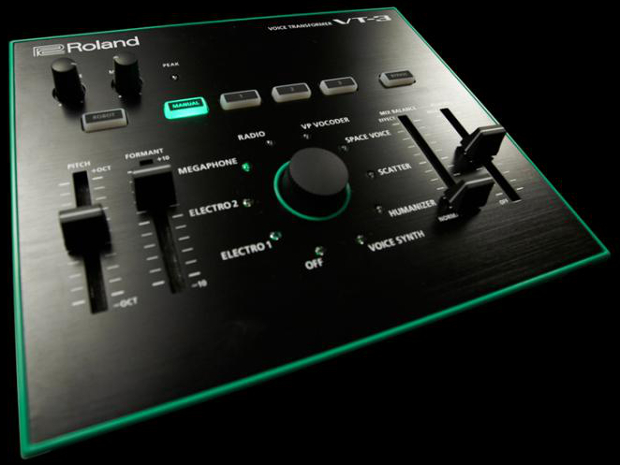 Dave Bryce checks out Roland's first new workstation since the Fantom-G, the FA series.
Roland has announced two new workstation keyboards, the FA-08 and FA-06, which it says meet the needs of anyone who wants an instrument that they can use both on stage and in the studio.
Featuring a built-in audio interface, DAW integration, more than 2000 sounds from the Integra-7 sound module and an 88-note weighted action keyboard, the FA-08 weighs in at 16kg. It comes with a 16-track sequencer, and each of the 16 available parts can access its own effects engine, which sports 67 effect types. The UK price is £1529.
Full specs are below. The FA-06 boasts very similar specs but comes with a 61-note velocity-sensitive keyboard. It retails for £975. You can find out more about both models on the Roland website.
Featuring a huge selection of Roland's best sounds, a 16-track sequencer, seamless DAW integration, an easy-to-use sampler, and much more, the new FA series completely reimagines the music workstation for effortless real-time power, ultra-fast workflow, and maximum versatility.
FA-06 (61-Key)
http://www.rolandconnect.com/product….
FA-08 (88-Key)
http://www.rolandconnect.com/product….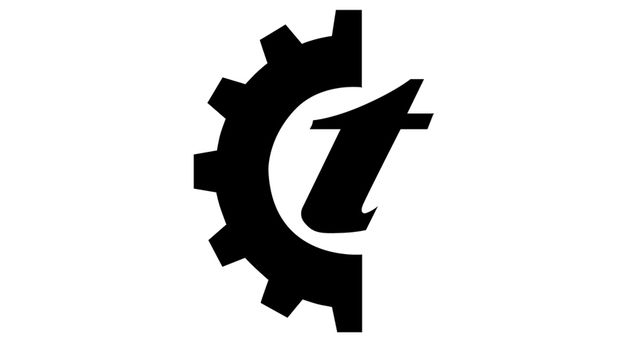 2013 Winter NAMM Show, this year's event is set to see the launch of Tracktion 5, the latest version of the cross-platform DAW.
Promising to "enhance creativity and remove barriers," this update is said to combine "an intuitive workflow with a groundbreaking feature set at a remarkable price."
Tracktion 5 will be available for download from the Tracktion website from 23 January. Prices will range from $29.99 for upgrades to $59.99 for new licenses. It's compatible with Mac, PC and Linux.
Background video description (Googlish from japanese):
Sneak preview of new products, which was held in / G-ROKS Shimotakaido studio in February this year. Members of the public are found on the movie in conjunction with our new product introduction, an event that can not be seen easily.
In the event that unveiled for the first time to Japanese officials, the new products presented at the Winter NAMM show, in addition to the exhibition of products, such as those presented in this movie, sneak preview of new products has been carried out, such as the demo stage by artists you. I think the pattern of the stage, and if there is a chance you want to publish. New products that appear in the movie has already been released so many things already, I hope you can try it at the shop actually means.
Juergen of Jomox demonstrates the Jomox Akasha at the Big City Music booth at NAMM 2013.
More coverage at http://www.catsynth.com
Long-time Korg endorsee Derek Sherinian (Black Country Communion, Dream Theater) performs at Korg's Winter NAMM 2013 booth, showing off the Kronos Music Workstation along with the all-new KingKORG analog modeling synthesizer. For more information about the instruments, please visit www.korg.com/kingKORG and www.korg.com/kronos. For info on Derek, please visit www.dereksherinian.com.
Tara Busch explores the Swarmatron at NAMM
Dewanatron Swarmatron Controlled by Moog Voyager and MP-201
Time to sum up this years Winter NAMM show with a gallery of the 10 things that made this year's event so great. I guess there will be few surprises to those who regularly follow our web magazine or any other of our web mag colleagues in the msuic creation business either

Overall trends for this year include:
a. More vendors takes the route of Arturia's MiniBrute – analog, low price point, performance sized
b. Modular synths are hotter than ever, as well as the DIY micro synths
c. The controller / control surface segment is getting over crowded – who needs them all
d. Software retro clones of vintage classics has come to its peek
e. All analog synths are alive and kicking
f. All you can eat tablet instruments – iOS is all fed up, now vendors are looking to Android and other platforms
g. More innovation is needed in the DJ space
Here is Steelberry Clones' top 10 list!
1. Moog Sub Phatty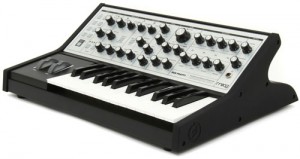 2. KORG MS-20 Mini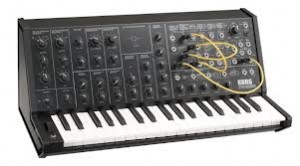 3. KORG KingKORG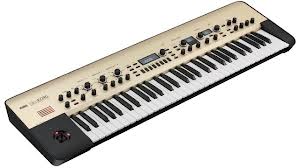 4. Arturia SparkLE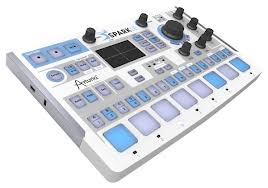 5. Dave Smith Instruments – Prophet 12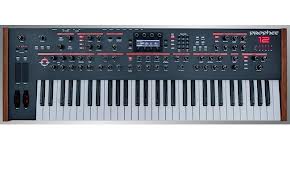 6. Roland V-Combo VR-09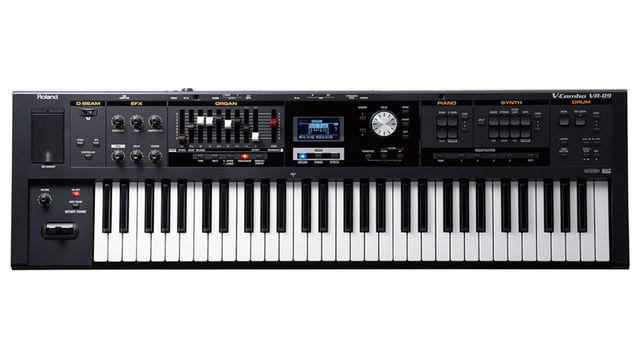 7. AKAI MAX49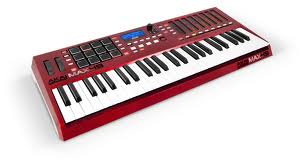 8. NORD Electro 4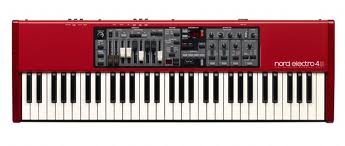 9. NUMARK Orbit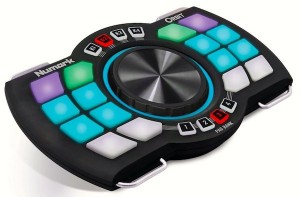 10. KOMA Elektronik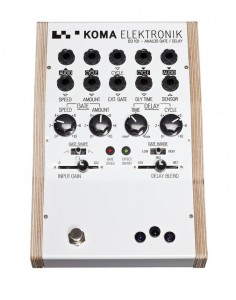 That's it for this year's NAMM show, next up is MusikMesse in Frankfurt.
Please leave your comments if you agree or disagree with the listing or if anything ought to be added. We know that we probably should have included some software products as well, but we might come back to that later in the week.
"A curious instrument from the 2013 NAMM show. It has stings that move in contact with a rotating "bow" to play the strings like a violin. Yes. They are very expensive but quite lovely"
Synth design mad scientist Don Buchla is back, and this re-issue of his Music Easel is a virtually identical copy of the original from the mid-'70s. Esoteric synth expert Gino Robair goes hands-on.
Background information:
Summary Description / December, 1973
The Music Easel is a highly evolved electronic musical instrument. It maintains many of the design philosophies and functional characteristics of its predecessors, the 100 series Modular Electronic Music System and the 200 series Electric Music Box. The Music Easel introduces some substantial innovations in electronic instrument design – innovations that make it a truly expressive real-time instrument for composition and performance.
The Music Easel contains many of the elements commonly used to generate and process sound: a keyboard, sequencer, pulser, preamplifier, envelope detector and balanced modulator; oscillators, gates, envelope generators and filters; facilities for mixing, monitoring and reverberating. Many of these elements possess an unusual degree of sophistication. The keyboard is solid state, with touch sensitive, chromatically organized keys, accurate and reproducible pressure output, tactile feedback, octave shifting, and voltage controlled portamento. A complex oscillator, developed through computer aided simulation studies, is a rich source of complex audio spectra. featuring voltage control of pitch, timbre and waveform, this oscillator provides the Music Easel with a timbral range unapproached by other musical instruments.
The connectives are as important as the elements to be connected. Interconnection within the Music Easel is accomplished with a combination of switching and patching, a system which is flexible, expedient, and open ended. Logical, compact organization and color coded graphic feedback facilitate rapid and effective interaction. Multiple correlations between a performer's actions and the Music Easel's responses are readily implemented, enabling a degree of expressive articulation heretofore impossible with electronic instrumentation.
Further augmenting the Music Easel's real time performability is the capability of permanently storing and immediately retrieving complete instrument definitions (patches) or portions thereof. (An "instrument definition" includes settings of parameters, degrees of articulation, switch positions and interconnections.) Storage entails the installment of resistors on program cards; retrieval is accomplished by plugging in a desired program card and activating a switch.
With its extended timbral resources, unusual expressive capability, and its facility for storage and recall of instrument definitions, the Music Easel opens new horizons to the composer and performer. To appreciate its potential as a new musical instrument the Music Easel must be seen, heard and played.
Music Easels are provided with six blank program cards, an assortment of programming resistors, and a comprehensive instruction manual. Available accessories include additional program cards and resistors and a 12 volt battery pack. Complete with case and charger, this battery pack will power a Music Easel for approximately three hours per charge.
Electrical requirements are 30 watts at 110 volts A.C. or 2 amperes at 12 volts D.C. Preamp input impedance is 1 megaohm; gain is 30 dB. Nominal program output level is 1 volt R.M.S., sufficient to drive tape recorders or power amplifiers. A separate 2 watt monitor output will drive headsets or low level speakers.
Housed in a rugged aluminum case, the Music Easel is built to travel. Weight is 30 pounds; dimensions are 6″ x 17″ x 22″ (carry on baggage for jetliners).