Elektron has released this sneak preview of what they are introducing at the 2014 NAMM Show. It's just a teaser – but the layout looks a bit like the MachineDrum with a pad grid added, and the styling follows the OctaTrack, AnalogFour look.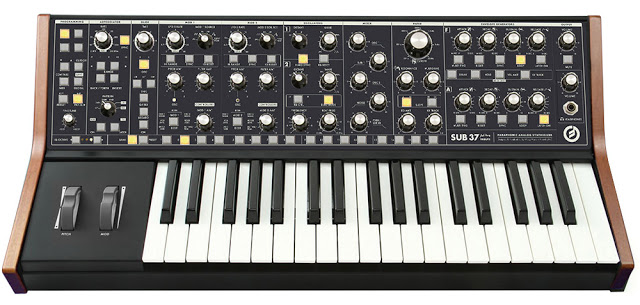 Via Moog's Facebook page we get this message:
"…the new Moog synth is '2-note paraphonic' — it can play two independent pitches from its two oscillators, in response to two keys played at once. Paraphonic still seemed less misleading than 'Duophonic' (to me) because of the single VCF, VCA, and their respective envelope generators. Although ultimately I had very little to do with what got written on the panel"
Paraphony is the property of an electronic musical instrument that can produce multiple notes or voices, but falls short of being truly polyphonic because the voices are not fully independent since they share at least one common element. For example, there might be just one single filter working on all voices collectively rather than the one filter per voice of truly polyphonic instruments; or there might be only one envelope generator.
One well-known paraphonic synth is the Korg Poly-800, which had 8 oscillators and could produce 8 voices (or 4 2-oscillator voices), but had just one filter.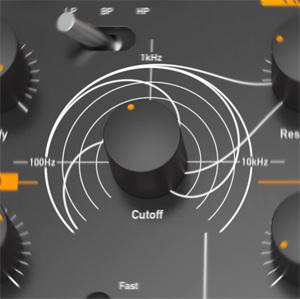 Waldorf posted this message yesterday:
"NAMM Show 2014, Here We Come! Cut-offWe just embarked on the bus from Waldorf to Anaheim, and we packed some exciting new products! If you are curious or just want to say hello, we would be happy to meet you on our booth #6009."
Note the Cutoff knob.  That's not the Pulse 2 or the Rocket.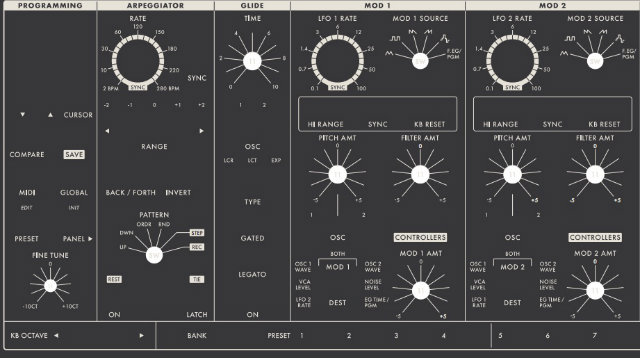 A new Moog Paraphonic synth –  the Sub 37  – from what's visible one the images below it will have:
Paraphonic – multiple voices through a single VCA and filter
Dual oscillators with a single Sub
LPF Filter with vriable slope  from 6 to 24db
Multidrive
Programable arp
Two LFO's/Mods
Buttons and knobs for some hidden functions
At least 16 memories
37 keys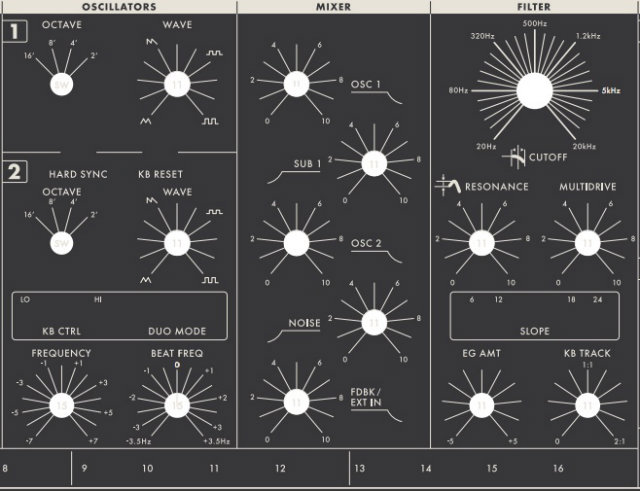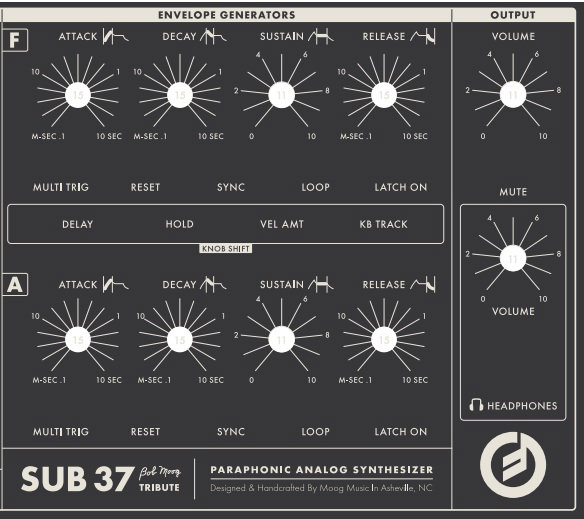 And from Roland: a picture featuring what seems to be the new vocal transformer Roland VT-3.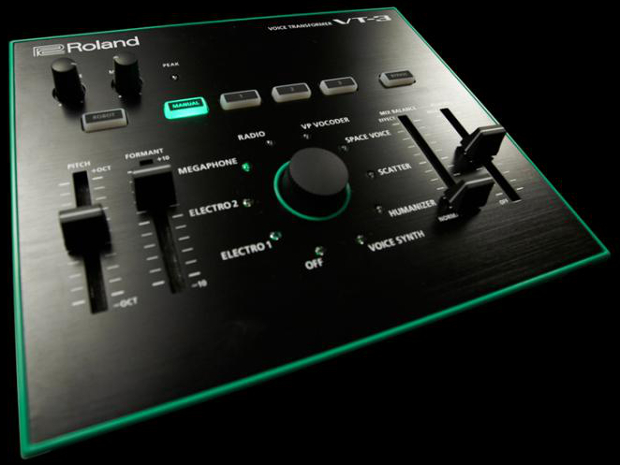 Dave Bryce checks out Roland's first new workstation since the Fantom-G, the FA series.
Roland has announced two new workstation keyboards, the FA-08 and FA-06, which it says meet the needs of anyone who wants an instrument that they can use both on stage and in the studio.
Featuring a built-in audio interface, DAW integration, more than 2000 sounds from the Integra-7 sound module and an 88-note weighted action keyboard, the FA-08 weighs in at 16kg. It comes with a 16-track sequencer, and each of the 16 available parts can access its own effects engine, which sports 67 effect types. The UK price is £1529.
Full specs are below. The FA-06 boasts very similar specs but comes with a 61-note velocity-sensitive keyboard. It retails for £975. You can find out more about both models on the Roland website.
Featuring a huge selection of Roland's best sounds, a 16-track sequencer, seamless DAW integration, an easy-to-use sampler, and much more, the new FA series completely reimagines the music workstation for effortless real-time power, ultra-fast workflow, and maximum versatility.
FA-06 (61-Key)
http://www.rolandconnect.com/product….
FA-08 (88-Key)
http://www.rolandconnect.com/product….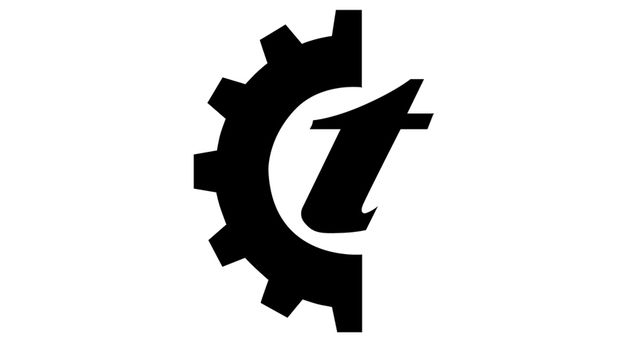 2013 Winter NAMM Show, this year's event is set to see the launch of Tracktion 5, the latest version of the cross-platform DAW.
Promising to "enhance creativity and remove barriers," this update is said to combine "an intuitive workflow with a groundbreaking feature set at a remarkable price."
Tracktion 5 will be available for download from the Tracktion website from 23 January. Prices will range from $29.99 for upgrades to $59.99 for new licenses. It's compatible with Mac, PC and Linux.
Background video description (Googlish from japanese):
Sneak preview of new products, which was held in / G-ROKS Shimotakaido studio in February this year. Members of the public are found on the movie in conjunction with our new product introduction, an event that can not be seen easily.
In the event that unveiled for the first time to Japanese officials, the new products presented at the Winter NAMM show, in addition to the exhibition of products, such as those presented in this movie, sneak preview of new products has been carried out, such as the demo stage by artists you. I think the pattern of the stage, and if there is a chance you want to publish. New products that appear in the movie has already been released so many things already, I hope you can try it at the shop actually means.
Juergen of Jomox demonstrates the Jomox Akasha at the Big City Music booth at NAMM 2013.
More coverage at http://www.catsynth.com
Long-time Korg endorsee Derek Sherinian (Black Country Communion, Dream Theater) performs at Korg's Winter NAMM 2013 booth, showing off the Kronos Music Workstation along with the all-new KingKORG analog modeling synthesizer. For more information about the instruments, please visit www.korg.com/kingKORG and www.korg.com/kronos. For info on Derek, please visit www.dereksherinian.com.
Tara Busch explores the Swarmatron at NAMM
Dewanatron Swarmatron Controlled by Moog Voyager and MP-201