December 30, 2011 · Posted in
Uncategorized
·
Comments Off

on Goteki – Freebird ( Apoptygma Berzerk remix )
Freebird ( Apoptygma Berzerk 12″ Extended Disco Remix ) by Goteki from their remix EP 'Disco Muerte One', available for free at http://goteki.bandcamp.com.
The track is a cover of the classic rock anthem by Lynryrd Skynyrd.
©2011 Tregenza / Sugarglider Music / Distributed under restricted creative commons. For more info visit goteki.bandcamp.com
November 22, 2011 · Posted in
Uncategorized
·
Comments Off

on Lost in Desire – "I Am You (Apoptygma Berzerk Remix)"
Check out this nice remix by none other than Apoptygama Berzerk
Lost in Desire – I Am You (Apoptygma Berzerk Remix)
From the album "Reborn from the Ashes)
Directed by: Joanna Babicka, Bernie Pfeiffer
Photography: Christian Promintzer
Editing: Bernie Pfeiffer
November 14, 2011 · Posted in
Uncategorized
·
Comments Off

on Mountford Park remixing
See http://bassling.blogspot.com/search/label/park%20remix%20… for detail on this project to remix parks within Leeton for the centenary of the town.
"Here's the result of my visit to the park that's at the heart of Leeton and the setting for many town events, like the upcoming Light Up Leeton concert for Christmas. I've stuck to the playground here though. "
November 1, 2011 · Posted in
Uncategorized
·
Comments Off

on New take on Daft Punk's – Aerodynamic by Carlo Castellano
Daft Punk – Aerodynamic performed by Carlo Castellano
Website: http://carlocastellano.cc
Facebook page: http://facebook.com/carlocastellano.cc
Mirror: http://vimeo.com/15997889
October 25, 2011 · Posted in
Uncategorized
·
Comments Off

on Erasure – Beatport announces remix contest for I Lose Myself single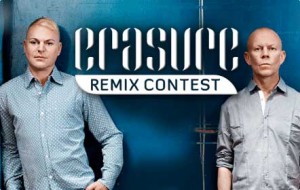 The monthly Beatport remix contests are a chance for producers out there to show their skills. This time Erasure and their song 'I lose myself' is ready to be remixed.
Here's all the details from the Beatport website:
Ready to get lost in the music? Beatport is proud to announce Erasure's "I Lose Myself" remix contest, featuring the pumping electro-disco single from the band's new album for MUTE, "Tomorrow's World."
If you a resident of US, EU, Switzerland, Iceland, or Norway, this is your chance to collaborate with two of synth-pop's veritable icons, Andy Bell and Vince Clarke (himself a founder of Depeche Mode and Yazoo), along with the pop producer Frankmusik; and the parts to the single lend themselves to a vast array of remix possibilities, from filthy dubstep to stadium-grade electro house.
The winning remix will rack up over $5000 in prizes including a TRAKTOR Scratch Pro 2, TRAKTOR S2, Novation Launchpad, Ableton Live 8, Elektron Octatrack, iZotope Stutter Edit, Sounds To Sample Elements Library and $200 in Beatport credits. The MUTE label team will narrow down their selections to 10 finalists; those 10, along with Beatportal's top 10 community-voted remixes, will then move on to the final round, with Erasure themselves selecting the grand-prize winner.
The submissions process begins on October 25, and the window for entries closes on Monday, November 11 10.00PM MST. Download the remix parts to get started.
More information:
July 7, 2011 · Posted in
Uncategorized
·
Comments Off

on lines and angles
a track i submitted for mcrp 10: the monome community remix project.
grayscale monome 128, ricochet 0.3.1, renoise 2.7, ardour 2.8.11, gentoo linux.
audio download: soundcloud.com/​ioflow/​lines-and-angles
Josh explains how the "meta-remix" came about — by limiting to 15-second samples, and pooling results, an entire community of producers was able to work collaboratively:
I admit that this is slightly in my own interest, since I'm on this album (as "ioflow"). But even though this is the first album I've ever appeared on, being new to the world of electronic music production, what's really newsworthy is that it's another outstanding effort by all the monome artists. these guys are super-talented.
This MCRP theme: the meta-remix project. Each participant grabbed a 15-second sample from a previous MCRP track, and submitted the unaltered clip to the pool. the participants then used the pool to craft their own original tracks.
Man, what they did is crazy. I had access to the samples and I still can't tell how they got those sounds. they're a fine buncha talented
folks, so maybe this is a news item of interest: monomers around the world coming together to create a free album, created at least in part
with free software (i even used Windows software on Linux), using tracks previously made freely-available on other MCRP albums.
June 22, 2011 · Posted in
Uncategorized
·
Comments Off

on Goldfrapp remixes Lady Gaga
The English electronic music duo Goldfrapp have remixed Lady Gaga's "Judas". A video was released on the official Lady Gaga YouTube channel. In the meantime Goldfrapp fans are discussing whether or not this was a submission on spec or not (on spec meaning that it is an unpaid mix). Whatever the reason is, just judge for yourself.
Goldfrapp are currently working on a new album. The band which is currently labelless will be releasing a 'Best Of' album in Fall/Winter 2011.
Via SL
May 2, 2011 · Posted in
Uncategorized
·
Comments Off

on Up for a challenge? How about remixing Howard Jones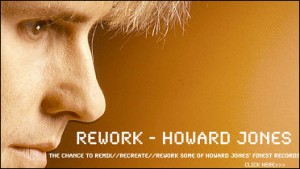 Howard Jones has started the 'ReWork Howard Jones' project. The ReWork project will give music producers, both rising stars and old hands alike, the chance to remix / recreate / ReWork some of Howard Jones' finest records. The project launches on April 18th with the release of remix parts for "Automaton", a track taken from his 1985 platinum selling album, "Dream Into Action". Beyond April 18th, Howard and the team will continue to release sets of remix parts for a number of past classics; tracks picked from a music repertoire spanning in-excess of 25 years.
Interested parties 'need not toil in vein'. Whilst the motivation of remixing an original synth-pop icon might be enough for many, Jones and the team will be paying special attention to the contributors that attract both their ear and the attention of the community peers. With copyrights returned and a burgeoning list of A-list studio hacks interested in reworking Howard, a new album concept has been born; details of which will be announced soon. What can be confirmed is that the overall 'winner(s)' will become part of said album concept.
If you are interested in getting involved, all ReWork Howard Jones news, announcements updates, and communications, including the release of new audio parts, can be discovered via the offical blog and content hub, www.reworkhowardjones.info , first.
April 25, 2011 · Posted in
Uncategorized
·
Comments Off

on Living Island (H.R. Pufnstuf Remix)
This one has been out for a couple of days, but in case you have missed it:
Download the MP3 here: http://www.pogomix.net/downloads/
My remix of H.R. Pufnstuf, composed using vocal syllables, musical chords and sound effects recorded from the hit TV show.
March 23, 2011 · Posted in
Uncategorized
·
Comments Off

on Depeche Mode will release "Remixes 2: 81-11" on Mute Records on 6 June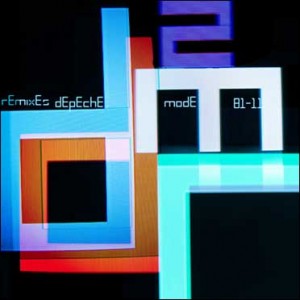 From Mute comes the news that Depeche Mode will release "Remixes 2: 81-11" on Mute Records on 6 June 2011. This new compilation includes classic mixes from M83, UNKLE, Trentemøller, François Kervorkian and Dan The Automator, alongside all-new mixes from Stargate, Eric Prydz, Karlsson & Winnberg (Miike Snow) and Röyksopp. The expanded editions will furthermore include exclusive remixes by former band members Vince Clarke and Alan Wilder. it's the first time either artist has remixed tracks for their former colleagues.
"Remixes 2: 81-11″ will be available in two different CD formats: a single and triple disc version, as well as a download and as a 6 x 12" vinyl LP box set.
Details:
1-Disc version:
Dream On – Bushwacka Tough Guy Mix Edit (2001)
Personal Jesus – The Stargate Mix (2011)
Suffer Well – M83 Remix (2006)
John The Revelator – UNKLE Reconstruction (2006)
In Chains – Tigerskin's No Sleep Remix Edit (2011)
Peace – SixToes Remix (2009)
Tora! Tora! Tora! – Karlsson And Winnberg (from Miike Snow) Remix (2011)
Never Let Me Down Again – Eric Prydz Remix (2011)
I Want It All – Roland M.Dill Remix (2011)
Wrong – Trentemøller Remix (2009)
Puppets – Röyksopp Remix (2011)
Everything Counts – Oliver Huntemann And Stephan Bodzin Dub (2006)
A Pain That I'm Used To – Jacques Lu Cont Remix (2005)
3-Disc version
Disc 1:
Dream On – Bushwacka Tough Guy Mix (2001)
Suffer Well – M83 Remix (2006)
John The Revelator – UNKLE Reconstruction (2006)
In Chains – Tigerskin's No Sleep Remix (2009)
Peace – SixToes Remix (2009)
Lilian – Chab Vocal Remix Edit (2006)
Never Let Me Down Again – Digitalism Remix (2006)
Corrupt – Efdemin Remix (2009)
Everything Counts – Oliver Huntemann And Stephan Bodzin Dub (2006)
Happiest Girl – The Pulsating Orbital Vocal Mix (1990)
Walking In My Shoes – Anandamidic Mix (1993)
Personal Jesus – The Stargate Mix (2011)
Slowblow – Darren Price Mix (1993)

Disc 2:

Wrong – Trentemøller Club Remix (2009)
World In My Eyes – Dub In My Eyes (1990)
Fragile Tension – Peter Bjorn and John Remix (2009)
Strangelove – Tim Simenon/Mark Saunders Remix (1998)
A Pain That I'm Used To – Jacques Lu Cont Remix (2005)
The Darkest Star – Monolake Remix (2006)
I Feel You – Helmet At The Helm Mix (1993)
Higher Love – Adrenaline Mix Edit (2004)
Fly On The Windscreen – Death Mix (1985)
Barrel Of A Gun – United Mix (1997)
Only When I Lose Myself – Dan The Automator Mix (1998)
Ghost – Le Weekend Remix (2009)

Disc 3:

Personal Jesus – Alex Metric Remix Edit (2011)
Never Let Me Down Again – Eric Prydz Remix (2011)
Behind The Wheel – Vince Clarke Remix (2011)
Leave In Silence – Claro Intelecto 'The Last Time' Remix (2011)
In Chains – Alan Wilder Remix (2011)
When The Body Speaks – Karlsson And Winnberg Remix (2011)
Puppets – Röyksopp Remix (2011)
Tora! Tora! Tora! – Karlsson And Winnberg (from Miike Snow) Remix (2011)
Freestate – Clark Remix (2011)
I Want It All – Roland M. Dill Remix (2011)
A Question Of Time – Joebot Presents 'Radio Face' Remix (2011)
Personal Jesus – Sie Medway-Smith Remix (2011)