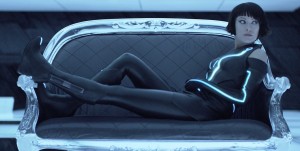 US industrial act Mindless Faith have completed an unofficial remix of Daft Punk's "The Game Has Changed" – also known as the "TRON Legacy" Theme music. This unofficial remix was done with just the trailers released online and without having the individual tracks like for a real remix. The mix is nothing less but a jewel.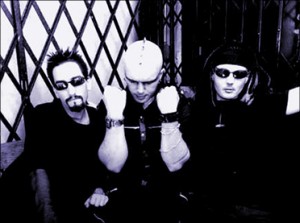 Mindless Faith formed in 1995 in New York and combines the work of Jasin (vocals) and Chris Sevanick (keyboards). Following months of rehearsals and various live performances, the two-team recorded their self-produced and independently released debut album "The Silence" which hit the record stores in 1996. In 1999, Paul Green (drums) became Faith's third element, while Corey Appleby appeared as the added element for Faith's live concerts.
TRON Legacy Mindless Faith mix 12 by MindlessFaith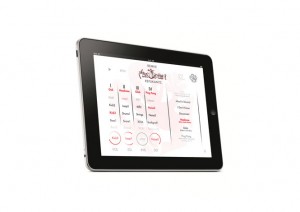 Richie Hawtin introduces Liine's new interactive music concept with Remiix: Plastikman Replikants. Available on the iTunes App Store now, Remiix lets you combine and transform original Plastikman tracks and reinterpretations from your iPhone or iPad.
Richie Hawtin's Plastikman alias is synonymous with blurring the concept of performance and experience, with stripping back the boundaries between music and technology and merging artist and audience.
With Plastikman Live in 2010 and its mind-bending melting-pot of sound and light we were introduced to a world first in electronic music performance: the SYNK app allowed the audience to experience Richie Hawtin's audio-visual manipulations on their mobile devices in a new and personal way. It even allowed the audience to interact with his audio computer and the sound coming from the speakers themselves at certain points in the show.
Remiix is part of this natural progression of immersing the audience further into the spectacle, an opportunity for music fans to interact with, manipulate and Remiix both classic Plastikman material and newer reinterpretations.
With Remiix: Plastikman Replikants, Richie Hawtin is setting the tone for Liine's new interactive music concept. The Remiix series of apps for iPhone and iPad, created alongside forward thinking artists, allows users to experience music in a completely new way. Instead of being recorded and rigid, the music is delivered in parts alongside all the tools needed to put it back together or recombine it, irrespective or whether you are a studio pro or novice.
With this first in the Remiix series, Richie Hawtin offers loops and parts from classic Plastikman tracks, from remixes specially commissioned for Replikants (part of the extensive Arkives package) as well as bits and pieces discovered in the hidden depths of his studio. This is the user's opportunity to combine things that were never intended to be combined and to twist things into even deeper, darker, stranger places.
As well as giving access to the loops themselves, Remiix apps also allow you to mix the material as you wish, and apply EQ and special effects tailored to the artist in question. For Plastikman, expect disorientating reverbs and twisted, pitched tape delays. Liine has integrated professional grade effects, but with the user interface reduced to the bare minimum to allow a huge range of expression with simple macro-controls. This is all tied together with a specially created themed user interface so that you're actually interacting with the cover-art itself.
Pricing and Availability:
$2.99
More information: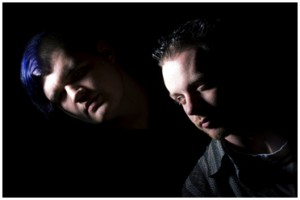 Alfa Matrix released a rather different album last week, namely that of the Australian Studio-X: "Neo-Futurism". The duo fuses elements of electro, industrial, house, techno, trance and hard trance into a series of very hard-hitting tracks. You could consider the band to be very unlike many other groups. Not surprisingly that Studio-X has earned itself a reputation for solid remix work. Below is the track "You'll Never Get This".
Studio-X – You'll Never Get This by alfa-matrix
The two-CD set that Alfa Matrix is launching now consists of the album "Neo-Futurism" and the "Studio-matriX" bonus disc, on which you'll find the remix work they did for such acts as Nitzer Ebb, Ayria, Leaether Strip, Implant ft. Angelspit, Unter Null, I:Scintilla, Helalyn Flowers and so on. You can order "Neo-Futurism" here.
Track listing: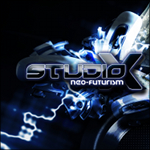 Tracklist – CD 1: "Neo Futurism"
YOU'LL NEVER GET THIS
BREAK-FREE
DECAPITATED
POISON IVY
WHO SAID THAT
ANTICHRIST
SEARCH & DESTROY
SPEED
KOKODA
THE DRILL
PARTY (FEAT. RACHEL HAYWIRE)
POISON IVY (DJ-X LAB-4 REMIX)
THE DRILL (PROTEUS 'FIRE WALK WITH ME' REMIX)
Tracklist – CD 2: "Studio Matrix"
NITZER EBB – ONCE YOU SAY (STUDIO-X ELECTRO REMIX)
IMPLANT – VIOLENCE (FEAT. ANGELSPIT) (STUDIO-X HARD DANCE REMIX)
AYRIA – BAD LIST (STUDIO-X ELECTRO REMIX)
LEAETHER STRIP – COMPASSION (STUDIO-X TRANCE REMIX)
HELALYN FLOWERS – YOUR KILLER TOY (STUDIO-X HARD DANCE REMIX)
I:SCINTILLA – PREY ON YOU (STUDIO-X HARD DANCE REMIX)
UNTER NULL – GODLESS (STUDIO-X HARD DANCE REMIX)
ACYLUM – RAISE YOUR FIST (STUDIO-X HARD DANCE REMIX)
PSY'AVIAH – NO EXCUSE (STUDIO-X HARD DANCE REMIX)
ESSENCE OF MIND – WICKED SMILE (STUDIO-X HARD DANCE REMIX)
NEIKKA-RPM – WARPED (STUDIO-X HARD DANCE REMIX)
FREAKANGEL – IT'S NOT A LOVE SONG (STUDIO-X HARD DANCE REMIX)
Tracklist japanese issue "Studio Remi-X" – Disc 2.
TERROLOKAUST – Just One Fix (STUDIO-X Hard Dance Remix) *
SUICIDAL ROMANCE – Make Me Blind (STUDIO-X Hard Dance Remix)
REAPER – Dirty Cash (STUDIO-X Hard Dance Remix) *
SOMAN – Skin Deep (STUDIO-X Hard Dance Remix)
BE MY ENEMY – Start The Revolution (STUDIO-X Electro Remix) *
TERRORKODE – Motherfuckers (STUDIO-X Hard Dance Remix) *
GRENDEL – Chemicals + Circuitry (STUDIO-X Hard Dance Remix)
UNTER NULL – Godless (STUDIO-X Hard Dance Remix)
ACYLUM – Raise Your Fist (STUDIO-X Hard Dance Remix)
XP8 – Out For Blood (STUDIO-X Electro Remix)
FREAKANGEL – It's Not A Love Song (STUDIO-X Hard Dance Remix)
SAM – Bull Fucking Shit (STUDIO-X Hard Dance Remix)
New Order's Bernard Sumner, Alan Wilder and Vince Clarke were already confirmed to remix Depeche Mode for an upcoming remix album, and now Duran Duran states in a post on their Facebook page that Nick Rhodes, Mark Ronson and Andrew Wyatt (Miike Snow) remixed "Personal Jesus"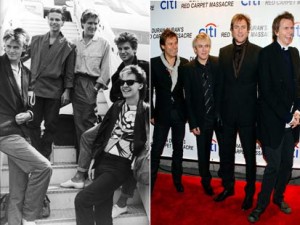 The remix album is expected to be released next year. More news soon.

Thanks to SL for sharing
There are rumours about a pretty special Depeche Mode remix album set for next year. Vince Clarke stated on his Twitter that he's working on a remix of "Behind the Wheel", and now www.depeche-mode.com reports that Alan Wilder is making a remix as well. We hope to hear more of this soon.
In other Depeche related news, Vince Clarke and Martin Gore is collaborating on a techno sort of album. Also revealed on Vince Clarke's Twitter.
Depeche Mode's "Tour of the Universe – Live in Barcelona" is out now.
Via RM
Calling all DJs and producers! Beatport is raising the stakes with our next remix contest. Deadmau5 is looking for the ultimate jack of all trades to remix his unreleased hit "SOFI Needs A Ladder." His favorite remix will not only be included on mau5trap's official "SOFI Needs A Ladder" release, but the winning remixer will also be booked for an opening slot for the mau5 himself at one of his sought-out live appearances.
The opportunity
Starting September 21st, 2010, Beatport users are able to download the remix parts of Deadmau5 "SOFI Needs A Ladder," remix it, and upload their finished track to Beatportal for the voting round.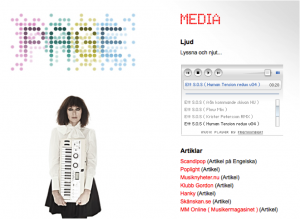 Some time back I was asked by Eddie from swedish synthpop act Page to make a remix/redux of there new hit song "Ett SOS" (reads basically "An SOS"), now finally the song that we made has been officially published on Page´s homepage and of course you can listen to it here as well:
SOS Human Tension redux v04 by Steelberry Clones
Below is the original version as heard on swedish TV a couple of months ago:
Read all about what Page is up to here >>
This is part 1 of Everything is a Remix, a work-in-progress documentary, by filmmaker Kirby Ferguson, that looks at contextualizing the art and artlessness of remixing.
Remixing is a folk art but the techniques involved — collecting material, combining it, transforming it — are the same ones used at any level of creation.
Check it out and let me know what you think!
Songs Used in Everything is a Remix Part 1
0:04 Star Wars Theme, John Williams
0:11 Hey Ladies, Beastie Boys (the version used in the video is an official remix that no longer seems to be commercially available)
0:32 Rapper's Delight, The Sugarhill Gang
0:40 Good Times, Chic
0:48 The Adventures of Grandmaster Flash, Grandmaster Flash
0:54 Everything's Gonna be Alright, Father MC
0:59 It's All Good, Will Smith
1:05 2345Meia78, Gabriel O Pensador
1:10 Around the World, Daft Punk
1:16 No Pause, Girl Talk
1:36 Your Time is Gonna Come, Led Zeppelin
2:06 T&T, Ornette Coleman
2:27 The Ocean (Live), Led Zeppelon
2:37 Bring it on Home, Led Zeppelin
2:47 Bring it on Home, Sonny Boy Williamson
2:53 The Lemon Song, Led Zeppelin
3:00 Killing Floor, Howlin' Wolf
3:08 Black Mountain Side, Led Zeppelin
3:15 Blackwaterside, Bert Jansch
3:21 Dazed and Confused, Led Zeppelin
3:34 Dazed and Confused, Jake Holmes
3:40 Stairway to Heaven, Led Zeppelin
3:57 Taurus, Spirit
4:11 Black Country Woman, Led Zeppelin
4:37 The Rain Song, Led Zeppelin
5:53 When the Levee Breaks, Led Zeppelin
5:56 Rhymin' and Stealin', The Beastie Boys
6:01 Return to Innocence, Enigma
6:06 Lyrical Gangbang, Dr. Dre
6:12 Kim, Eminem
In this official Native Instruments video, DMC champ DJ Shiftee performs an advanced turntablism tricknology routine, using the combination of Traktor Scratch Pro, the X1 controller and Maschine.
Shiftee creates a live dubstep remix of the Dead Prez track Hip Hop using Caspa's Dub Warz, showcasing the versatility of the cue point and performance effect features in Traktor.
See the video below for an explanation of the techniques used in the routine.
Multimedia remixer Kutiman remixes Maroon 5 – using footage of the band members playing, jamming and having fun during their latest college tour in the U.S.
http://www.youtube.com/watch?v=dzfuKhtP3tc&feature=player_embedded
Kutiman edited the videos to create a new track.