Hark back to the heyday of classic rock and one instrument stands above the rest, a 350lb behemoth that would forever change the way we think about making music. At the heart of this monster was an array of tape machines, one per note on the attached keyboard, each playing a uniquely recorded sound. With only 8 seconds of tape per key and a cumbersome frame this machine had its limitations but was nonetheless impressive for its time, boasting a multitimbral and truly polyphonic 'engine'. Instantly made famous by the Beatles hit 'Strawberry Fields Forever' and used by countless others including The Moody Blues, Rolling Stones, and prog rock legends Yes, this was the 'must-have' sound of the 60's. While its use fell out of fashion the implications it made have become fundamental to modern music production.
With Mello we've aimed to deliver a complete and authentic recreation of this prolific instrument. Dozens of original tapes were multi-sampled on 3 different machines in order to give you the best representation of each of the 28 available sounds. To capture the live experience the key noise and inner mechanical sounds were stereo recorded, including tape noise and key-off sounds, and are all mixable to taste.
To make Mello even more versatile we've added a few tricks of our own, including an analog-modeled tape delay, reverb, a custom unison mode to give you stereo sound without unwanted transposition or chorusing, a switchable multimode filter, a 3-band EQ and more.
With these classics Flute, Brass, Celesta, Choir, Strings, Organs, Guitars, Piano and many more, Mello delivers a warm and buttery tone indistinguishable from the original and is, in every way we could make it, a perfect tribute to the quintessential studio instrument of the 60's.
Features:
• Pristine and comprehensive sample library from 3 original machines
• Mixable key and mechanical noise for authentic experience
• Switchable keyboard range (original or extended)
• Stereo modes including custom unison
• Switchable multimode filter with cutoff and resonance
• ADSR envelopes for amplitude and filter with velocity sensitivity
• 3-band EQ with sweepable mid frequency
• Built-in Sparkverb
• Analog-modeled tape delay
The Noisy Bar Violin is AfroDJMac's 88th Free Ableton Live Pack. It is an instrument created with a sample of a violin, recorded in a noisy bar.
Free Download @ http://bit.ly/freesynth88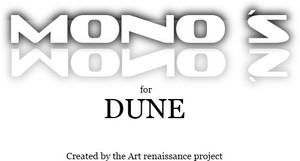 The Art Renaissance Project has announced the release of MoNo's, a new full soundset for the DUNE virtual synthesizer instrument by Synapse Audio.
128 brand new presets. This time we offer just lead sounds to start jamming at once.

Sometimes things have to be easy. Sometimes we love the things simple. And this time you will have this with this soundset. Course this time it is all MONO.

You would not believe how a mono DUNE sound can rock you. Have it easy, and now have it MONO:)
The soundset is available to purchase for the introductory price of 18 EUR for 1 week (regular 21 EUR). A free demo bank with 40 patches is available to download.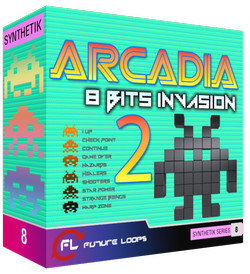 Future Loops has announced the release of Arcadia – 8 Bits Invasion 2, the second volume from its collection of retro gaming inspired sound effects.
"Arcadia – 8 Bits Invasion 2″ features another assortment of noises, lasers, boops, beeps, blips and tracker synths divided in 10 classic gaming categories: Checkpoint, Star Power, Healers, 1-Up, Game Over, Hazards, Strange Beings, Continue, Shooters and Warp Zone.

With over 500 samples, "Arcadia – 8 Bits Invasion 2″ is available in WAV format and 100% Royalty-Free.
The sample pack costs 19.95 EUR. It is currently available to purchase with an introductory Summer discount.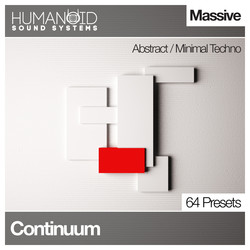 Humanoid Sound Systems has announced the release of Continuum, a new Abstract House/Minimal Techno soundset for the Massive software synthesizer by Native Instruments.
Continuum offers 64 inspirational patches for Native Instruments Massive, perfect for Abstract House, and Minimal Techno. You may also find this sound set perfect for chillout, and atmospheric music.

Special care was taken in designing these patches with forward abstract thinking in mind. We hope you find that little bit of character in each and every patch.
Continuum features
64 patches for Massive (NMSV).
Includes 18 basses, 9 FX, 11 leads, 5 pads, 21 sequences.
Suitable for Abstract House, Minimal Techno
Sounds designed by Hermie.
Requires NI Massive 1.3.0.
The soundset costs $19.95 USD.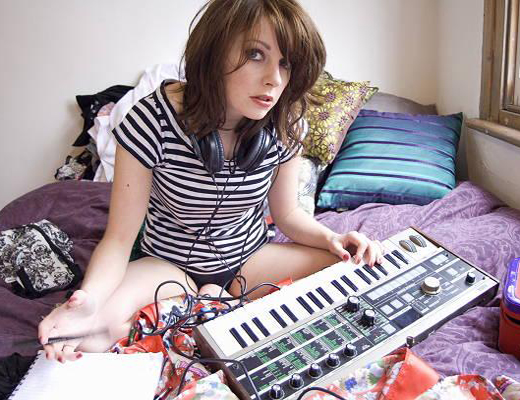 Korg has released a new free soundbank for the microKorg synthesizer.
Here's what they have to say about it:
These 128 custom sounds from Korg USA are truly a micro makeover, pushing the powerful microKORG analog modeling engine to deliver a fresh and wild collection of leads, basses, atmospheric textures, arpeggiations, motions synths, rhythmic grooves and much, much more to explore. Take your microKORG and your music to new levels with this exciting new sound set!
Download the new sound library right here >>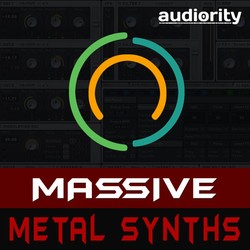 Audiority has introduced Massive Metal Synths, a soundset for the Massive software synthesizer by Native Instruments.
Designed for the most demanding metal keyboardists, Massive Metal Synths brings you the essential must have presets for rock/metal shredders.

50 Massive presets including snarling basses, lush pads, sharp synth stacks and an amazing collection of 25 stunning leads for your best shredding solos.
Massive Metal Synths features
50 presets for NI Massive

25 Leads.
4 Bass.
7 Keyboards.
6 Pads.
5 Organs.
3 Strings.

Requires Native Instruments Massive 1.3+ full version.
The soundset costs 12 EUR. It is available for the introductory price of 10 EUR until July 31st, 2013.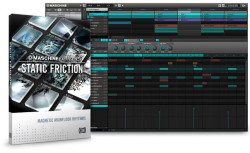 Native Instruments has released Static Friction a new 'tech house' expansion pack for Maschine.
The Expansion features 33 drum kits loaded with new kicks, snares, hi-hats, and claps, as well as seven Special Kits containing analog spring reverb samples, Ride and Snare kits optimized for live performance, and additional Spoken and Radio Voice Kits for additional textures.
New Massive presets provide basses, leads, pads, and effects for added variety.
Static Friction is available for Maschine and Maschine Mikro. A compact version is also available for iMaschine.
Static Friction is available at the NI Online Shop for US $49 / 49 Euro. An iMaschine version is available in the in-app store for US $0.99 / 0,89 Euro.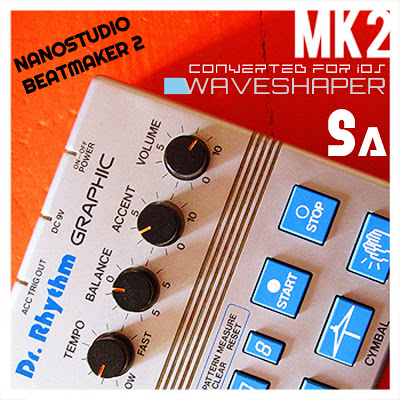 The Boss DR-110 is a cute little drum machine from the early 80s, the last analogue one made by Roland. 
The overall sound is very reminiscent to the much praised TR-808 and TR-606. The DR-110 will give you that classic, sought-after sound but with some slight difference and much character. 

Plasticid MkII takes this sample pack one step further, with 120 new samples gathered in 18 kits. This new version aims at coloration and expands the sonic palette of the DR-110, processing it using vintage hardware to shape it up nicely. The cymbals are spitting, the bassdrum is kicking, and the snare and claps tones ranging from dark to bright make each kit acting like a rebirth for the mighty DR-110! Great care has been taken about recording a semi open hat sample for even more expression.
Converted and exclusively available for iOS use (Nanostudio and Beatmaker 2) from Sunsine Audio. Please visit http://waveshaper.12r.org/ for original Wav file versions.
*Requires Beatmaker 2 or Nanostudio*
Format:
• 120 One Hit Samples
• 18 Kits
• 18 .bmkz files for Beatmaker 2
• 18 .trg files for Nanostudio
• Easy Installation Instructions
Price: $3.40
Audio Mind Project has released Ultimate Expansion Vol. 1: Analogy. The soundset contains 168 sounds for LuSH-101.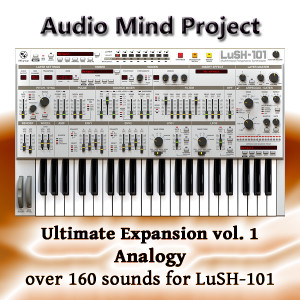 The first volume shows a softer and calmer, more analog-like side of LuSH-101. A variety of deep, dreamy, dark and beautiful pads, both lush and calm orchestral sounds, a selection of keys, inspiring synths, gentle arps, as well as useful lead and bass sounds are included.
Even more timbres available thanks to extensive modwheel assignments. These carefully designed sounds will be usable in a number of genres, including pop, ambient, chillout, jazz and others.
The soundset is available in an intro offer until July 10th, 2013 for only $19.99 which is 20% off the regular price ($24.99).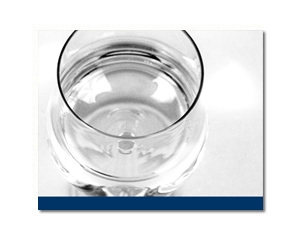 Glass Harp sample library features the sound of chromatically tuned wine glasses.
For this latest Detunized project more than 80 wine glasses where collected on flea markets and junk shops. After carefully separating the wheat form the chaff instrument maker Sergey Karamyshev ended up with 39 glasses that got tuned by filling each one with a certain amount of water. This way a lovely sounding instrument with a range of 3 octaves (D3 to E6) came up.
It has a lively timbre and produces rich sounds with strong overtone content.
For Glass Harp library the complete instrument got sampled both in stereo and close-miked mono, each time with a legato and a staccato pass.For the sake of an even more realistic feel an additional release sound layer was edited.
Glass Harp Live Pack contains 2 main instrument racks – Glass Harp True Stereo & Glass Harp Mono Pick Up. Both racks consist of 3 layers (legato, staccato, release) plus 8 carefully mapped macros.
As bonus 9 handcrafted alterations and extracted single modules of the main racks offer an easy-to-go starting point for individual tweaks.
Specifications
– Ableton Live Pack, compatible with Live 8/9
– 200 MB Sample content (234 samples, , true stereo and close-miked mono)
– 9.00 Euro (download)
Glass Harp Universal features the same sample content and includes 10 pre-edited patches. With these patches in unified formats Glass Harp is compatible with various software samplers DAWs.
Specifications
– Formats: SFZ, NKI, SXT, EXS, FXP
– Patches: Legato, Staccato, Release, LegStac, LegStacRel
– 200 MB Sample content (234 samples, true stereo and close-miked mono)
– 9.00 Euro (download).