February 1, 2013 · Posted in
Uncategorized
·
Comments Off

on Swarmatron – Tara Busch & Leon Dewan
Tara Busch explores the Swarmatron at NAMM
Dewanatron Swarmatron Controlled by Moog Voyager and MP-201
January 30, 2013 · Posted in
Uncategorized
·
Comments Off

on The 10 things we enjoyed the most at NAMM 2013 and major trends
Time to sum up this years Winter NAMM show with a gallery of the 10 things that made this year's event so great. I guess there will be few surprises to those who regularly follow our web magazine or any other of our web mag colleagues in the msuic creation business either

Overall trends for this year include:
a. More vendors takes the route of Arturia's MiniBrute – analog, low price point, performance sized
b. Modular synths are hotter than ever, as well as the DIY micro synths
c. The controller / control surface segment is getting over crowded – who needs them all
d. Software retro clones of vintage classics has come to its peek
e. All analog synths are alive and kicking
f. All you can eat tablet instruments – iOS is all fed up, now vendors are looking to Android and other platforms
g. More innovation is needed in the DJ space
Here is Steelberry Clones' top 10 list!
1. Moog Sub Phatty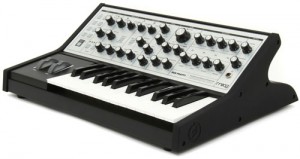 2. KORG MS-20 Mini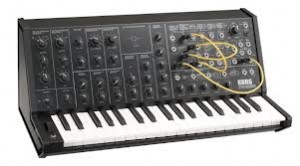 3. KORG KingKORG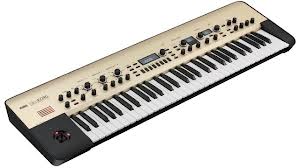 4. Arturia SparkLE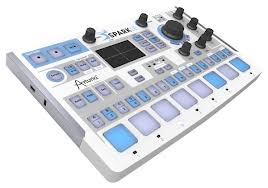 5. Dave Smith Instruments – Prophet 12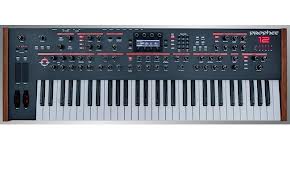 6. Roland V-Combo VR-09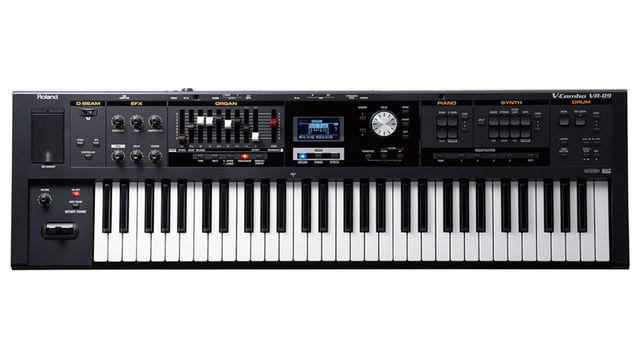 7. AKAI MAX49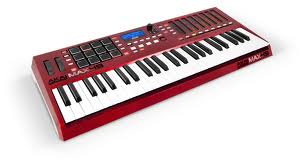 8. NORD Electro 4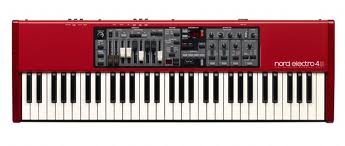 9. NUMARK Orbit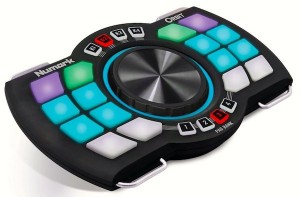 10. KOMA Elektronik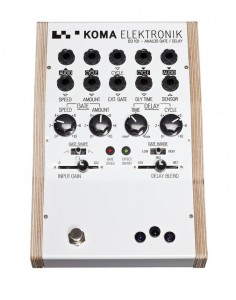 That's it for this year's NAMM show, next up is MusikMesse in Frankfurt.
Please leave your comments if you agree or disagree with the listing or if anything ought to be added. We know that we probably should have included some software products as well, but we might come back to that later in the week.
January 28, 2013 · Posted in
Uncategorized
·
Comments Off

on NAMM: Leon Dewan demostrates Swarmatron
Leon Dewan demonstrates the Swarmatron at the Big City Music booth at NAMM 2013.
Akai AX73 Sounddemo (ohne externe Effekte)
Copyrights Volker Hein – 2013
Weitere Infos unter www.tastronauten.de
Crumar Bit One / Bit 99 Sounddemo (ohne externe Effekte)
Copyrights Volker Hein – 2012
Weitere Infos unter www.tastronauten.de
January 3, 2013 · Posted in
Uncategorized
·
Comments Off

on Moog Factory Tour: Moog Slim Phatty, Little Phatty, and Moog Guitar
Going behind the scenes of the Moog factory to look at the Moog Slim Phatty, the Moog Little Phatty, and the Moog Guitar.
December 28, 2012 · Posted in
Uncategorized
·
Comments Off

on Roland CR-5000, Roland SH-2 Minimal Synth Demo
Here is a recording of Jordan Passmore playing the Roland SH-2 analog synth and Roland CR-5000 analog drum machine. The CR-5000's trigger out is connected to the external in on the SH-2, allowing the synth to sort of pulse with the drum machine.
"The drum machine is ran through an analog chorus pedal while the synth is being ran through an analog delay. Both were mixed on probably the "worst" mixer I have ever heard; an early Bogen transformer line mixer. You can hear the distortion very well on the drums but it is also distorting the synth as well. The overall mix was treated lightly through an Ibanez SDR-1000+ reverb."
December 21, 2012 · Posted in
Uncategorized
·
Comments Off

on Doepfer Dark Energy Mk I vs Mk II
A quick comparison between Doepfer Dark Energy Mk I (CEM-based, just lopass w. lin fm) and Mk II (state variable filter, discrete circuit, etc.). Both machines under the same CV/Gate control from Dark Time step sequencer (courtesy of a bunch of multiples…). Mk I is panned more on Left audio channel; Mk II is more on Right audio channel. When they plays together, its a real GAS!!!

December 4, 2012 · Posted in
Uncategorized
·
Comments Off

on Drum and Bass "Catching Sound Waves" with vintage Instruments
Pearl Drum-X ( Kick, Snare, Tom ), Roland TR-808 ( open/close Hihat ), Roland TR-707 ( Master Clock ), Oberheim OB-1 ( Noise ), OSCar ( Bassline ), OSCar ( Funny Sound ), Roland Juno-60 + RE-201 ( Pad ), Elka Synthex ( Pad + Space Sound ), Minimoog ( Space Sound ), Roland Jupiter-4 ( Space Sound ), Fender Rhodes + Yamaha NE-1 + Electro Harmonix vintage Bass Micro Synthesizer playing " Catching Sound Waves " :-))
November 29, 2012 · Posted in
Uncategorized
·
Comments Off

on JUPITER Synth Legends – Introduction
Roland is proud to introduce JUPITER Synth Legends, a series of free sound libraries for the JUPITER-80 and JUPITER-50 synthesizers. Featuring all-new Tones, Live Sets, and Arpeggio patterns, the collection uses the powerful and flexible SuperNATURAL sound engine to capture the essence of a number of historical synths. We've fully maximized the Live Set architecture and multi-effects capabilities of the modern JUPITERs, layering and processing the classic sound emulations to create a huge library of "dream patches" comprised of the most legendary synths ever produced.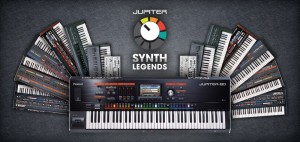 Download JUPITER Synth Legends Volume 1 for free:
http://www.JUPITER-80.com
November 11, 2012 · Posted in
Uncategorized
·
Comments Off

on 50+ free synths and more from the KVR Challenge – go fill up your studio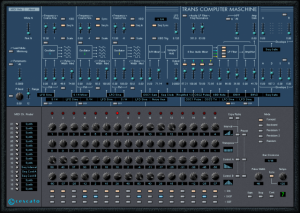 Developers have created 55 new free synths and audio effects as part of the KVR Developer Challenge 2012.
49 of the free music apps run on Windows, 7 on Mac OS X and 6 are soundware for other products.
Entrants include:
Heliox – a simple experimental synthesizer
Aliquoter – an aliquote simple synth built from 6-aliquote tuned oscillators. It is an additive/subtractive synth, but oscillators are tuned to aliquote intervals.
Total Composure Orchestra (TCO) is a full orchestral sample library created using only samples that are in the public domain.
Hot Robot Vocoder is a vocoder VST effect.
Hydra PL is a digital/analog hybrid style polyphonic synthesizer.
Orchestral Strings One is an orchestral string library.
HYDi is a simple 3 osc subtractive synth, but with some twists.
Trans Computer Maschine is a semi-modular Vintage Lead Synthesizer + Pattern Sequencer, modeled after two legendary mono synths and a custom analog sequencer from Germany.
Kamioooka is a polyphonic Full-Modular synthesizer with patch cable system.
See the KVR site for details and downloads.