http://www.youtube.com/watch?v=0K6xHk_hW4o
Version 2 beta sound test of my Voice Synth Plus VST plugin. Ready for download soon – stay tuned!
Added Features:
– Stunning new GUI looks more like a vintage instrument
– "pitch set" knob for the pitch shift slider
– "tune" knob like the original, global detuning by +/- 50 cents
– ensemble controls: rate, depth, amount
– power button!
– and a wicked new feature….OSC2 detuning! OSC2 is the source for Male 8′ and string Bass 16′. Instead of OSC2 being restricted to one octave below OSC1, pitch intervals can now be set. You can also make OSC2 be very close to OSC1 tuning, resulting in two voice unison detuned-type sounds. It takes the classic VP-330 sound to a whole new level – you will not believe your ears!
The audio was recorded in Cubase on four tracks w/ no other processing added – ALL VSP-330!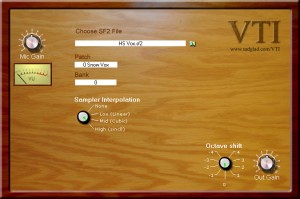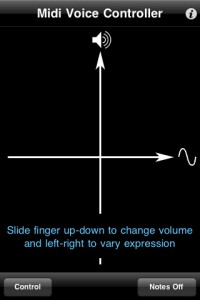 Voice Control is a wireless MIDI controller application for the iPhone that converts the pitch of your voice into signals for controlling MIDI devices networked to your computer.
Features:
Select your vocal range – from bass to soprano (center picker wheel)
Shift the pitch of converted MIDI signals up or down (right picker wheel)
Display the note you are currently singing (left picker wheel)
Sliders let you change the input audio level and the amount of pitch "smoothing"
Tap "Set Up" to switch to the "Control" screen
Control the volume and expression in real time using the x-y control pad while you sing
Rotate the device to pan the sound left to right
The developer does not mention support for any of the available hardware MIDI adapters that are available for iOS devices as of version 1.1.
Voice Control sells for $1.99.
TC-Helicon has announced their first Apple iOS app – VoiceJam. Here's what they have to say about it…
What if you could create something musically amazing with just your voice? What if you didn't need musical instruments, sheet music, or complicated recording software? What if you could create an entire song with your voice, simulating bass lines, melodies, rhythms and sound effects, all in one pass, without ever stopping to think about it?
If you answered "that would be freaking amazing", then you need to download VoiceJam. VoiceJam is your access to performing, creating, and sharing amazing musical compositions.
Features
Universal App with fullscreen iPad support
Audio tutorial steps you through all important features
Powerful Audio Looper
Loop Undo, Reverse & Double
Performance Recording
Save your work and come back later
Share your work on SoundCloud
Pricing and Availability:
Introductory price of $1.99 US, until it goes to its regular price of $4.99 on January 1st, 2011.
More information:
Loopbased has announced two new sample packs featuring Deep Tech House and Dark Voice, here's what they have to say about it: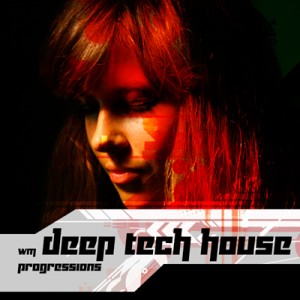 Deep Tech House Progressions' from Wolsfraektroes serves up 180 deep, atmospheric and progressive tech elements across ten chunky late-night mainroom construction kits featuring beats, basslines, synth progressions, FX-laden vocals, lush pads and more. These powerful kits feature a potent selection of kicks, snares, hats and percussion loops, deep chugging basslines, atmospheric synth patterns, driving chord stabs, tempo-linked modulations and FX-ed vocals for instant song-starting inspiration. Each kit contains a complete mix plus all component elements broken down (including drums) to give you complete creative control.
Each kit also contains a bonus folder of MIDI files for bass, chords and synth elements to help take your creativity to the next level. All kits are key and tempo labeled (127bpm).
This pack was produced by Stedd.
Price: € 19.95
http://www.loopbased.com/techno-minimal-loops/deep-tech-house-progressions.html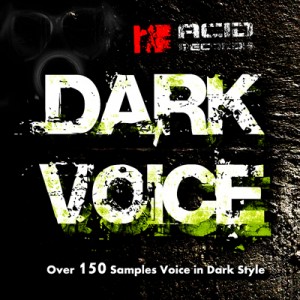 Dark Voice' is a collection of over 175 one shot vocal samples suited to the dark Techno, Electro, Drum & Bass, minimal, Trance and more. These effected and tweaked out files are all royalty free, and ready to use in your personal or commercial projects. The 'Dark Voice' sample collection from Acid Records includes over 175 one shot and 'robotic talk' style Vocal Samples. In this unique pack you can expect to find vocoded and distorted, dry, reverbed, delayed and compressed vocals. These royalty-free WAVs are suitable for use in all compatible software.
Specifications:
– 44.1kHz / 16-bit quality
– 72 MB total size
– 175 vocal samples
– Includes bonus loops
Price: € 22.55
http://www.loopbased.com/electro-house-loops/dark-voice.html
How to make your MiniMoog sound like it has a voice of its own, in 10 simple steps.
Vako has been busy doing female voices with Tara Busch, watch the video for more info:
A new release in our line of Vako Orchestron discs, SOLO FEMALE VOICE. It's unlikely that there will be sufficient demand to do a second run of 30 of these discs, so your best bet is to buy as many of these as you need while you can! Any future additional copies will most likely be done as one-offs, which are twice as expensive to produce, and thus will cost twice as much.

SOLO FEMALE VOICE is an entirely NEW sound for the Orchestron. Tara Busch of analogsuicide.com lent us her vocal cords once again for a sound similar to, but not exactly the same as the vocal sound on our Optigan "Minimalism" disc. This sound features a consistent "ahh" over the entire range. Please excuse my awful playing here, which is just a quick noodle to demonstrate the sound!

PLEASE NOTE: This disc WILL NOT play properly in an Optigan! They WILL play, but the sounds will NOT be mapped correctly to the keyboard- they will be mapped mostly haphazardly across the chord buttons. Please don't order this disc expecting to easily use it in an Optigan. In the future we will be porting the Orchestron sounds to the Optigan- please be patient!

Stay tuned for more Orchestron discs, both new and remastered titles!
This is a re-release of the original Transcender with a few enhancements, It now has a choice of square or sawtooth waveforms for more voices, plus a trance style gate, but still has the multibank detuned oscillators mixed in stereo through twin filters for that huge wide power station sized sound.
Download Transcender SE here!
AVOX Evo is the newest generation of the Antares Vocal Toolkit.
Now featuring Antares' seriously evolved Evo™ Voice Processing Technology, AVOX Evo combines ten state-of-the-art vocal processing modules to give you the power you need to create stunning vocal tracks in any musical style as well as design unique vocal effects for audio post-production applications.

New in AVOX Evo is the incorporation of Dr. Andy's groundbreaking Evo™ Voice Processing technology. First seen (and heard) in Auto-Tune Evo, the result is an entirely new level of sonic performance. With faster, more accurate pitch detection, smoother, artifact-free pitch shifting, and seamless, natural-sounding (if you want it to be) throat modeling, AVOX Evo plug-ins just work better. Leaving you free to focus on creating your music.

Other additions include redesigned user interfaces for the original five AVOX plug-ins, five integrated channels of our unique CHOIR Vocal Multiplier in Harmony Engine Evo, high-quality pitch shifting in THROAT Evo, tempo-synced alienization rate in MUTATOR Evo, and more.
And at a new, lower MSRP, AVOX Evo matches its unbeatable creative power with truly unbeatable value.
AVOX Evo is available for Windows and Mac (VST/AU/RTAS) for $499 USD. Upgrades are available for purchase and download by current registered AVOX, AVOX AT, AVOX 2, Auto-Tune Vocal Studio (Native or TDM), Harmony Engine, and Harmony Engine Evo owners.
Harmony Engine Evo is the vocal modeling harmony generator from the AVOX Evo Bundle.
Building on the power and ease of use of the original Harmony Engine, Harmony Engine Evo incorporates Antares' groundbreaking Evo™ Voice Processing Technology for faster, more accurate pitch detection, smoother, artifact-free pitch shifting, and seamless, natural-sounding (if you want it to be) throat modeling. And with the addition of 5 channels of Antares' unique CHOIR Vocal Multiplier, you can create huge vocal ensembles out of a single vocal line.

With four independent harmony voices, a variety of powerful harmony generating modes, humanization features for natural sounding performances, and a flexible real-time preset system for harmony and vocal type, Harmony Engine Evo provides incredibly easy-to-use tools to quickly and easily produce virtually any vocal arrangement you can imagine.