BeatStep co-creator Glen Darcey chats to Source about the inspiration behind the design, his first experiences with synthesizers and also how he'll be using BeatStep in his own analogue-heavy synth studio.
BeatStep is also a 16-step analog sequencer for creating all kinds of musical phrases to be sent to analog synthesizers, MIDI drum machines, MIDI keyboard devices, or computer programs. Its connectivity options let you interface BeatStep with a computer or iPAD using USB, a drum module using MIDI or an analog synthesizer equipped with CV/GATE.
It's priced at US $129 / EURO 99, and is expected to be available in March.
Trent from Moog Music walks us through the 500 Series Analog Delay with full MIDI plug-in control for integrating with your digital audio workstation.
Elektron's in-house product expert Cenk aka Mr. Dataline gives us the rundown on the new Analog Rytm analog drum machine.
See and hear Elektron's brand new Analog Rytm hybrid analogue and digital drum machine in this exclusive demo at NAMM 2014
Elektron Analog RYTM Drum Machine Analog drum synth with sample layer
First look at the new drum machine from Elektron. It is an eight voice analog drum machine with sample support. Distinguished by the power of analog drum sounds fused with samples. Perfected by the immediacy of drum pads coupled with Elektron sequencing.
8-voice analog drum machine with sample support
Analog filter & distortion per voice
12 velocity- and pressure-sensitive pads
Reverb & delay send effects
"World-class" Elektron step sequencer
Performance-oriented beat control
More info soon on http://www.elektron.se
Discuss at http://www.elektronauts.com
Dancers from performance Me – every body, volume 2:
http://www.3vaningen.se/me-every-body…
The Elgam Match 7c is a non programmable analog rhythm box from Italy – the first from Elgam. It came out 1972. The 7 rhythms are mixable and very basic. It has a characteristic sound!
He plays the Elgam with delay and reverb effects (Lexicon MPX-500 and Roland DEP-5).
Background video description:
One of the best versatile analog drum expanders currently made. Awsome KICKS, jazzy SNARES, weird dubby FX, the beast electronic CLPAS I ever has and the right mixture of CAMBALS
No external effects! Recorded with Ableton Live
Launch event from Berlin featuring the latest edition to the Elektron family – Analog Keys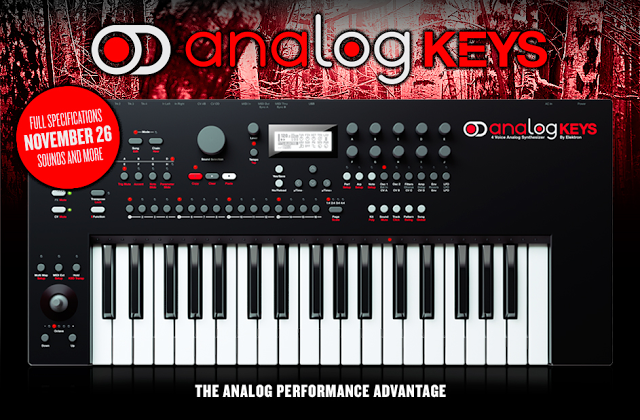 Alba Ecstasy has released a new 'analog' style patch library for the Korg MicroKorg.
Here's what he has to say about the Analog MicroKorg sound library:
It's time to improve your MicroKorg!
96 ANALOG style presets by Alba Ecstasy, containing powerful & phat basses, rhythms , leads, arps, pads.
MicroKorg is not an analog synth – but now, it can sound like one!