February 3, 2012 · Posted in
Uncategorized
·
Comments Off

on Dubstep Samples For NanoStudio Demo
The following video demonstrates the free set of Dubstep drum samples I've created. They are formatted for use in NanoStudio TRG-16. You can also hear a sneak preview at my new Eden Dubstep patches.
You may download this kit for free by simply "liking" ipadloops on Facebook here http://www.facebook.com/pages/iPadLoopscom/246604772025757?sk=app_17621738575…
Click like and it will reveal the hidden download code. All samples are original and royalty free. Good for producing Dubstep on an iPad iPhone or iPod Touch. HAVE FUN!
January 5, 2012 · Posted in
Uncategorized
·
Comments Off

on Bassnectar Explains Dubstep (in under 3 minutes)
Bassnectar laying out the dubstep musical family tree in an interview with MoBoogie (see original here: www.youtube.com/watch?v=BFLe3MEDwv4). My first try making kinetic typography (with some help from prezi).
Dubstep is a genre of electronic dance music that originated in south London, United Kingdom. Its overall sound has been described as "tightly coiled productions with overwhelming bass lines and reverberant drum patterns, clipped samples, and occasional vocals".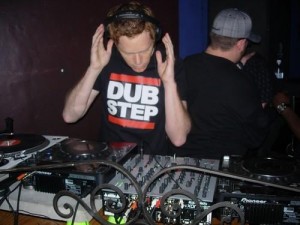 The earliest dubstep releases date back to 1998 and were darker, more experimental, instrumental dub remixes of 2-step garage tracks attempting to incorporate the funky elements of breakbeat, or the dark elements of drum and bass into 2-step, which featured B-sides of single releases. In 2001, this and other strains of dark garage music began to be showcased and promoted at London's night club Plastic People, at the "Forward" night (sometimes stylized as FWD>>), which went on to be considerably influential to the development of dubstep. The term "dubstep" in reference to a genre of music began to be used by around 2002, by which time stylistic trends used in creating these remixes started to become more noticeable and distinct from 2-step and grime. It was labels Big Apple, Amunition and Tempa that began circulating the "dubstep" term.
November 5, 2011 · Posted in
Uncategorized
·
Comments Off

on Ableton Live tutorial on auto filters
In this Ableton Live tutorial, Professor Nalepa from Dubspot shares a tip he learned from Justin Boreta of The Glitch Mob at the Dubspot Ableton Live 8 Tour workshop in Los Angeles. The technique involves creative use of the Auto Filter, Audio Effects Rack, The Chain Select Ruler and the Macro Knobs.
Placing Autofilter In An Audio Effects Rack For Increased Control
October 23, 2011 · Posted in
Uncategorized
·
Comments Off

on SYNTH STATION – Hip Hop / Electro / Dubstep Mash-up
Second demo of the Akai Synth Station focusing on Hip Hop / Electro / Dubstep Mash-up
"More MPC features for your iPhone or iPad! I will walk you through making a beat that combines features of Hip Hop, Electro and DubStep."
SynthStation transforms iPad, iPhone or iPod touch into a portable music production studio for mobile music creation. SynthStation gives you three powerful synthesizers for creating and modifying sonic textures used for melodies, chords, and bass lines. Built around Akai Professional's history in synthesis and drawing on the newest MINIAK synth, SynthStation sounds great and offers wide-ranging sonic flexibility with its virtual analog synthesis.
From the moment you start SynthStation, you'll know your way around. It is jam-packed with tools to help you create music with the convenience of your touch screen and each section works the way you work. With SynthStation, you can create and save sequences and complete songs. The app contains three different three-oscillator synths and a range of drum kits you can sequence and mix right in the SynthStation. For creating melodic and accompaniment parts, the SynthStation contains an arpeggiator with preset patterns, built-in effects and filters, and an XY touch control interface for expressive control of key parameters.
Three virtual-analog synthesizers, each with three oscillators
Over 50 drum kits
Create melodic and accompaniment parts using the sequencer and arpeggiator
Effects engine with Chorus, Delay, Flanger and Delay
Assignable XY MOD with touch XY pad control to set motion
Compatible with SynthStation25 hardware
Unlimited creativity with effects and real-time controls
This weeks update from our ever so persistent AfroDJMac

"I felt a strange compulsion to create a BroStep style synth in Ableton Live. Whether or not it is a good BroStep sound I will leave to the experts, but it turned into something pretty cool and diverse. I hope you dig bro :)"
Download @ http://bit.ly/freesynth29
Any decent movement in music comes with its own inevitable backlash.  The Beatles came to us at the cost of The Monkees.  Nirvana became disenchanted when the people they were originally rebelling against started showing up at their shows yelling "Teen Spirit."   And now the DubStep community cries foul about an emerging sub-genre affectionately known as BroStep.  Although I've learned a lot from some of its production techniques, DubStep has never really dominating my own personal playlists.  So, I did a quick online search for BroStep and found tons of amusing articles and posts, packed with a lot of passionate disdain.  Check out this Urban Dictionary entry on BroStep.  James Blake had a go at it on Pitchfork.  Forums are jumping on the topic.
So, basically for my own amusement, I started putting together a synth to emulate some of the characteristic vowel formant and noisy controversy causing bass sounds.  I ended up with something I actually like a lot.  This weeks Free Weekly Ableton Live Rack is the AfroDJMac BroStep Rack!  It wound up getting pretty complicated.   It's made using the Operator synth.  I got the vowel sounds from racking up the vowel presets in Ableton's EQ Eight.  (Check this Ableton Forum Post for my inspiration) This vowel Rack is also included  and useful in other situations.  I believe that every sound has its time and place, so I'm confident this Ableton Live instrument rack will be useful at some point or another.  And, if using it as a bass type sound goes against your own musical values, this rack can be tweaked around into something entirely different.  Don't hate it for its name, bro:)
October 8, 2011 · Posted in
Uncategorized
·
Comments Off

on How to create a Wobble Bass with vowel filter
A simple tutorial showing how to create a dub-step style wobble bass with a formant filter type talk effect in ES2
'Wobble Bass' as it is known is simply a bassline that has an LFO assigned to a Low Pass Filter as an insert effect. LFO stands for 'Low Frequency Oscillator' and is used to change a sound by a defined speed (measured in either Hz or synced to the Tempo in relation to the bars/notes through quantization.)
The way the LFO changes the sound is up to you, you can make the LFO adjust the Volume, the amount of Saturation, Filter Cutoff etc.
Basically any parameter you link it to. Essentially you are just using the LFO to send a changing value to a parameter.
A quick breakdown of what's actually going on. Essentially you are taking a sound (that can be an audio files, generated by a synth, etc) and then passing it through a Low Pass Filter. A Low Pass Filter allows Low Frequency signals to pass through it, but reduces the amplitude (volume) of all the Frequencies above the cutoff point. In general most plug-ins have various Low Pass Filter settings, where the more poles it has the more Dbs it will cut and will yield a harder knee to it. Example: 1 Pole Filter with a -6dB/Oct reduction Vs a 2 Pole Filter reducing -12Db/Oct.
However, you don't necessarily need a LFO controlling your Low Pass Filter Cutoff frequency value, you could just draw in the Automation yourself, but a LFO will yield a loop of consistent values and prevents the possibility of human error. All the LFO is doing is sending a value to your frequency cutoff to keep it consistently changing.
September 23, 2011 · Posted in
Uncategorized
·
Comments Off

on Sonivox intros Wobble – Dubstep Grime Generator
Sonivox has introduced Wobble – Dubstep Grime Generator, the newest instrument from its Nemesynth Audio Research Group.
Premiering the next generation of the spectral synthesis engine that powers SONiVOX's TWIST and VOCALIZER, Wobble offers up a whole new control paradigm designed to deliver time/pattern-sequencer control over modulation parameters. This results in unmatched control and flexibility in creating new, unique, and evolving sounds, perfect for dubstep as well as most other electronic music creation.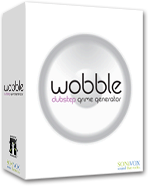 Wobble features
New Spectral Synthesis Engine creates traditional or blazing new dubstep sounds.
First of its kind Tempo-Synced Modulation Generator/Sequencer.
Over 200 fat & juicy dubstep presets that can be easily tweaked into thousands.
New interface design for seriously fast and easy sound designing.
Fully automatable via hardware or software control.
SONiVOX's Intelligent Rhythm Control (I.R.C) putting your performance in perfect time in realtime.
Onboard chorus, tempo sync delay, and reverb fx.
Wobble – Dubstep Grime Generator for Windows and Mac (VST/AU/RTAS/Standalone) is scheduled for release on October 1st 2011, with a MSRP of $149.99 USD and an estimated street price of $99.99 USD.
August 23, 2011 · Posted in
Uncategorized
·
Comments Off

on Dubstep Adrenaline sample pack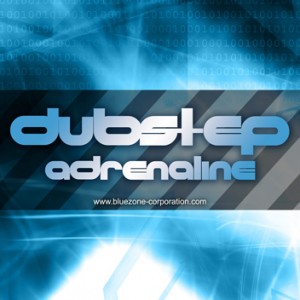 Bluezone Corporation has released Dubstep Adrenaline, a sample pack for dubstep producers.
With over 140 fat bass loops, modern synth lines, ultra-hard drum loops, twisted sound effects and a selection of futuristic synth and infra bass samples, Bluezone Corporation now gives you illimited access to the professional world of Dubstep producers. Dubstep Adrenaline will expand your horizon with this overdose of massive and razor-sharp Dubstep samples.

Dubstep Adrenaline is the new reference for producers looking for intense and heavy sounds ready to be injected in their future bestsellers. With wobbling and inspiring LFO basslines, massive / acid bass sounds, hard / fat beats, cutting edge synth loops and dubbed sound FX samples, this sample pack opens up an amazing field of opportunities for you to be explored.
Dubstep Adrenaline features
128 MB Data / 145 Files in WAV format.
Includes Drum Loops, No Kick Loops, Fat / Synth Loops, Infra Bass Loops, Pad Loops, Sound Effects, Synth Samples / Infra Bass Sounds.
Recorded at 140 bpm.
Royalty-Free with no extra cost, ready to use in commercial production.
Dubstep Adrenaline is available to purchase for 14.95 EUR.
August 19, 2011 · Posted in
Uncategorized
·
Comments Off

on Dub Step Modular Synth Patch
Background info: "Quickly patched this together to give an example for good old muffwiggler.com. Basically as long as you have a few good filters, and Formant style oscillators, you will be able to get a similar sound. Literally took me 5 minutes to get this together, so I want to see your version!"
Signal Path for main Oscillation: Piston Honda – Polivoks BP – Plague Bearer – QmmG Ch1 on LPG – Borg2 – QmmG Ch3 on LPG
All modulated by Maths
July 18, 2011 · Posted in
Uncategorized
·
Comments Off

on Kinect Synapse Ableton Dubstep Raw Bass Virus TI
This is the configuration of Synapse Kinect hack Ableton
The right hand Y (LFO) and Z (Tune) Bass Virus TI patch Raw and the left hand stutter iZotope plug combined with the right hand ..
Visuals by Quartz Composer synapse hack ..
Synapse is an app for Mac and Windows that allows you to easily use your Kinect to control Ableton Live, Quartz Composer, Max/MSP/Jitter, and any other application that can receive OSC events. It sends joint positions and hit events via OSC, and also sends the depth image into Quartz Composer. In a way, this allows you to use your whole body as an instrument.
Check out this video for an explanation of how this is done: http://www.youtube.com/watch?v=teHCHsjxI00
This is an example performance of what you can make with the Synapse for Kinect tools combined with Ableton Live and Quartz Composer. You can have this running on your computer within minutes! Head to http://synapsekinect.tumblr.com to download.