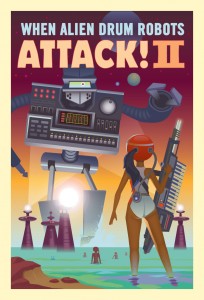 Goldbaby Productions has released When Alien Drum Robots Attack II, a new sample library featuring drum and fx sounds for electronic music.
WHO IS THIS FOR? People who make: Hip Hop, Drum & Bass, Dub Step, Techno, House, Dub, Break Beat… any genre that needs solid punchy drums with lots of character and plenty of variety.

WHAT WAS USED TO MAKE IT? Everything in Goldbaby's studio! Using a studio full of vintage and new drum machines, samplers, synths, rack effects, vinyl, tape, real drums and perc, field recordings… this product will give you a huge palette of super solid drums and sweet FX.
When Alien Drum Robots Attack II features
2112 samples (24 bit).
129 Rex loops.
81 Battery 3 Kits.
40 Presets and 67 kits for Geist.
40 Bundles for Guru.
81 EXS24 Patches for Logic.
40 Kong Patches and 41 x NNXT Patches for Reason 5.
When Alien Drum Robots Attack II is available to purchase for $39 USD.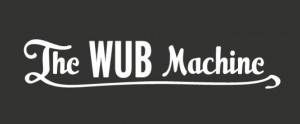 Soundation has announced that they have added a free virtual instrument, The Wub Machine, to the browser-based Soundation Studio.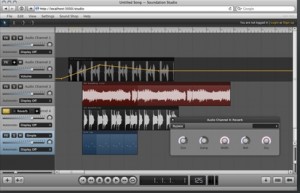 According to Soundation's Bil Bryant, The Wub Machine offers 'serious filth factor'.
Features:
The oscillator section has 2 oscillators with triangle, saw and square waves with Pitch, Gain, Glide and Shape knobs.
Glide can be independently applied to each oscillator.
There is a sub oscillator to add extra heft to the bass.
The LFO section includes 5 waveforms Depth, Phase and Speed knobs plus the option to retrigger on each new key hit and loop the LFO.
5 types of "analog style" filters including Lowpass, Highpass, Peak, Notch and Bandpass with knobs for Cutoff, Resonance and Drive.
Action Knobs: MSL for volume, Filth for nastiness and Unison to have more of everything.
About Soundation Studio:
Soundation Studio is the free online music making application that gives everyone the opportunity to make music on the internet. With instant access to music making tools like a loop library, virtual instruments, real time effects, automation, audio recording and editing. You can save, post to web or download your work. If you need more sounds there is an integrated sound shop that offers an array of high quality loops ready to be used directly in Soundation. There are paid accounts that offer access to the premium sound library and AudioLocker a desktop application that lets you import your own sounds into Soundation as well as store your personal sounds in your Soundation "cloud account".
Enjoy the silence

What dubstep sounds like to your parents
In this video:
Warning: Annoying So Turn The Volume Down.
I didn't make this; it was posted on tumblr. I wish I knew who created it because it's hilarious.
An experiment using an iPad and the Konkreet Performer app to control dubstep wobble / LFO sounds and drum effects in Traktor 2. Konkreet uses multi-touch technology to the full. Instead of traditional faders and knobs, use multi-touch and gestures to manipulate PERFORMER's beautiful shapes to dynamically control your computer's software instruments in real-time.
In the studio, it allows the artist to approach their sound-design routine from a new, inspiring angle: to reconnect to their software instruments and Digital Audio Workstations by using Performer's revolutionary interface and arriving at sounds and progressions impossible with traditional controllers.
More info:
Download the Traktor 2 and OSCulator template files for free at http://digitaldjtools.net/news/traktor-mapping-for-konkreet-performer-wobbula…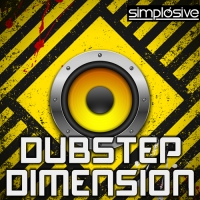 Simplosive returns with another hit-making construction kit. Dubstep Dimension brings you 5 massive kits influenced by today's major Dubstep and Dub-Tech producers. Dubstep Dimension consists of 16 bar loops with all tracks separately exported and ready to be re-arranged to create endless combinations. Simply drag and drop, mix and match. In addition, the one-shot drum hits of each kit are included as well.
All loops are key and tempo labelled and provided in each 24-bit WAV and REX2 formats.
Features:
* 5 construction kits with all individual loops all one-shot drum hits of each kit
* 24-bit WAV and REX formats
* 99 loops and sounds in 400+ MB
The sounds of 'Dubstep Dimension' are licensed to you as royalty free, meaning you can use them in personal or commercial compositions at no extra cost.
This weeks freebie from AfroDJMac:
Dubstep wobble bass created with a sample of a lawnmower engine. From there a sub bass synth using Analog is layered underneath to produce some window rattling low frequencies. As always, this rack can be manipulated to taste to serve as anything from a dance floor dubstep mind killa to an airy atmospheric pad hovering overhead.
Every week I post a new Ableton Live Rack, please check http://www.afrodjmac.com for synths from the last few weeks and for another next week.
Download here: http://bit.ly/freesynth7
This week, I am harnessing the power of the lawnmower's song and coupling  it with a deep sub bass sound to create the "Dubstep Lawnmower Man" synth.  After sampling my lawnmower, I have applied filters and effects associate with the Dubstep genre to create those massive filter wobbles that have become so popular.  Next, a deep sub bass synth was create using Ableton's Analog synth to really get those speakers shaking.  Each sound can be mixed together or played separately, which means even if you are not into the sound of my aging Craftsman mower, you still have a chest thumping bass sound to play around with.
http://www.boyinaband.com/forum – Ask your own questions there!

This CQ is about keeping that punchy, powerful sound but avoiding clipping in tracks!

CQ stands for Community Questions if you didn't infer that already
Bluezone has a new Youtube channel up, here is a video from their latest release:
http://www.bluezone-corporation.com/catalogue/details/66/6/products/ambient-b…
Ambient Breaks from Bluezone Corporation is the ultimate collection to jump into professional production of Ambient soundtracks for film, video games, TV series and action. Ambient Breaks is a perfect mix of calm, refined pads reworked with rich, deep synth lines. This new sound bank pushes the limits of ambient sound and can be easily adapted to other styles such as Dubstep, Drum n Bass, Hip Hop, Nu Metal, Pop, Grime and Industrial.
The producers from Bluezone studios are pleased to announce Ambient Breaks. This sound library offers a balance between strong, hard sounds and refined sounds, to keep the finesse of Ambient and Chill Out. With more than 240 loops and samples, Ambient Breaks offers a multitude of possibilities.
This pack also includes an arsenal of drum loops, no-kick loops ( hi-EQ ), drums hits that provide a solid rhythmic basis. Add to this bass lines, synths, (fat synth loops, synthetic loops, infra bass loops and key loops ) as well as sound effects, synth sounds and layers. To make your job easier, all synth lines are in the same key, which means you have a huge kit with which to build your work from start to finish with rich and innovative sequences.
Like all Bluezone Corporation products, this pack is royalty-free and does not require any additional costs or permissions – it's 100% ready to be used in your commecial productions.
Suitable for styles such as : Ambient, Soundtrack, Game & TV series, Breaks, Downtempo, Glitch, Pop, Dub, Dubstep, Grime, Drum and Bass, Industrial, Nu Metal, Hard Rocks, Chill Out, Lounge, Hip Hop, Trip Hop, Electronica, Jazz, Big Beat and Experimental.
Dubstep Combinator Presets for Propellerhead Reason
30 Ultra Heavy Dubstep Presets for Propellerhead Reason
30 Deep Dark Nasty Basses, Wobbles and SubBass' patches
All presets take full use of the Combinators 4 Macro controls all programmed and ready for easy manipulation. Combinator Patches take full use of all Propellerhead Reasons powerful synths, including Thor and Malstrom.
Download FREE Demo Presets at
www.SonicDriveMedia.com
Purchase full pack at
www.SonicDriveMedia.com
Sonic Drive Media has released a new dubstep soundset for Native Instruments Massive, Dubstep for NI Massive Vol. 1.
Does it deliver the massive wobble bass? Check out the demo video above and decide for yourself.
Dubstep for NI Massive Vol. 1
This new patch preset bank contains 31 dubstep presets to be used with NI Massive.
Download Contains:
25 Basses, Wobbles and SubBass' patches
4 ethereal FX patches
2 leads / keys patches
All presets take full use of Massive's 8 Macro controls, all programmed and ready for easy manipulation.
Instant download available for $19.95. See the Sonic Drive Media site for details.