A Tour and Demo of this amazing simulation of the classic synth from EMS, the VCS 3.
Official EMS VCS3 emulator
The VCS3 was created in 1969 by Peter Zinovieff's EMS company. The electronics were largely designed by David Cockerell and the machine's distinctive visual appearance was the work of electronic composer Tristram Cary. The VCS3 was more or less the first portable commercially available synthesizer—portable in the sense that the VCS 3 was housed entirely in a small, wooden case.
The VCS3 was quite popular among progressive rock bands and was used on recordings by The Alan Parsons Project, Jean Michel Jarre, Hawkwind, Brian Eno (with Roxy Music), King Crimson, The Who, Gong, and Pink Floyd, among many others. Well-known examples of its use are on The Who track "Won't Get Fooled Again" (as an external sound processor, in this case with Pete Townshend running the signal of a Lowrey Organ through the VCS3′s filter and low frequency oscillators) on Who's Next. Pink Floyd's "On the Run" (from The Dark Side of the Moon) made use of its oscillators, filter and noise generator, as well as the sequencer. Their song Welcome to the Machine also used the VCS3. The bassy throb at the beginning of the recording formed the foundation of the song, with the other parts being recorded in response. The VCS3 was also a staple at the BBC's Radiophonic Workshop, and was a regular (and most frightening) sound generator for the Dr Who TV series. Many fo the monsters and atmoshere;s created for the show came directly from the VCS3.
Description
The VCS3 has three oscillators (in reality, the first 2 oscillators are normal oscillators and the 3rd an LFO or Low Frequency Oscillator), a noise generator, two input amplifiers, a ring modulator, a 18dB/octave (pre-1974) or 24dB/octave (after 1974) voltage controlled low pass filter (VCF), a trapezoid envelope generator, joy-stick controller, voltage controlled spring reverb unit and 2 stereo output amplifiers. Unlike most modular synthesizer systems which use cables to link components together, the VCS3 uses a distinctive patch board matrix into which pins are inserted in order to connect its components together.
Keyboards controller
DK1 keyboard controller
Although the VCS3 is often used for generating sound effects due to lack of built-in keyboard, there were external keyboard controllers for melodic play. The DK1 in 1969 was an early velocity sensitive monophonic keyboard for VCS3 with an extra VCO and VCA. Later it was extended for duophonic play, as DK2, in 1972. Also in 1972, Synthi AKS was released, and its digital sequencer with a touch-sensitive flat keyboard, KS sequencer, and its mechanical keyboard version, DKS, were also released."
All you can eat vintage synths on this nice Sunday morning, featured gear listed below:
MOOG Minimoog / ARP Odyssey / KORG MS-20 / E-MU Modular System / MOOG System 55 / Sequential Circuits prophet-5 / Oberheim SEM / Oberheim OB-1 / RML ElectroComp 100 / Roland-SH-2 / KORG 800DV / EMS Synthi AKS / YAMAHA CS10
An EMS VCS mkII was recently in for service at The Analog Lab in NYC. The joystick was repaired, VCO2 was brought back into cal, and the unit had a general cleaning/tuneup.
The VCS3 (nicknamed the Putney) is an analog monosynth housed in a distinctive angled wooden case, a truly classic synth. EMS (Electronic Music Studios) was created in England back in 1969. The VCS3 was one of their first synths and it is still a great, unique, funky little unit! Pictured above is the Mark I model. Pictured is another unit with the small wood-cased DK2 voltage-control keyboard required to play the VCS3.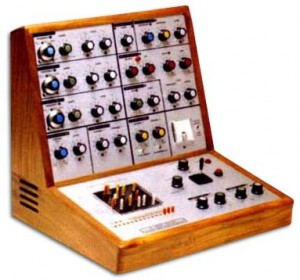 It has three oscillators, and a unique matrix-based patch system. Instead of patch wires, the VCS3 uses a patchbay grid in which the synth components are laid out, and signal routing is accomplished by placing small pins into the appropriate slots. The VCS3 was, in actuality, a modular type synthesizer reduced down to an extremely portable size.
It generates familiar sci-fi sounds (Dr. Who) and other truly analog sounds. Unfortunately, the oscillators tend to drift out of tune. There's a Noise Generator, 2 Input Amplifiers, 1 Ring Modulator, 1 Voltage Controlled Low Pass Filter (VCF), 1 Trapezoid Envelope Generator, Joy-Stick Controller, Voltage Controlled Spring Reverb unit and 2 Stereo Output Amplifiers.
Additonally, the VCS3 was also sold in a plastic breif-case and called the Synthi A. The major Synthi 100 system was based on three VCS3′s strung together. Some ultra-rare commercially unavailable synths EMS made include the VCS4 in 1969 which was basically 2 VCS3′s plus a keyboard. And the Synthi Keyboard 1 of 1970 was just a VCS3 with a mini 29-note keyboard.
Amazona made an interview with Ludwig Rehberg of EMS Rehberg.
He is the aristocrat of German synthesizer: Ludwig Rehberg programmed sounds of Pink Floyd, took care of the sound design from the movie "Das Boot", is close friends with Martin Gore and now supplies more Jean-Michel Jarre with his instruments. He is the man behind EMS Rehberg, a small company in the Swabian Ditzingen who cares about sales, maintenance and in some cases development of the original British instruments of EMS.
Read the whole interview here googlish translation.
As this years Musikmesse has come to an end I'm reminded the endless stream of new instruments and synthesizers beeing released, software and hardware. If you are like me you have more instruments already available than you have time to learn how to use really good. But there are some that done the opposit and choosen one instrument and mastering it.
Charles Cohen is one of them. Thomas Lehn is another. Incedently both have choosen a small but modular analog synthesizers as their instrument of choise, Buchla Music Easel and EMS AKS.
Charles Cohen sais: "I've been playing the Buchla Music Easel since 1976. With its color-coded slide pots, its musically logical panel layout, and its almost sculptural patching system, I can comprehend the state of the instrument with a fleeting glance. The touch-sensitive, capacitance-activated keyboard responds smoothly at the speed of light to the slightest skin contact, and its assorted control voltage outputs can be directed to sonic and structural parameters very quickly. The potential to supplely flow into and amongst all the basic electronic sound forms is literally at my fingertips. I am happy when I'm playing this instrument"
CHARLES COHEN AT THE BUCHLA MUSIC EASEL from alex tyson on Vimeo.
Since 1994 Thomas Lehn's main electronic equipment has been the Synthi A modular analogue synthesizer combined with the DK-2 keyboard, both developed and produced by the British company EMS in the late 1960′s.
Thomas Lehn's electronic music is instrumentally live-performed. Musical material, process and structure are created and performed in real time.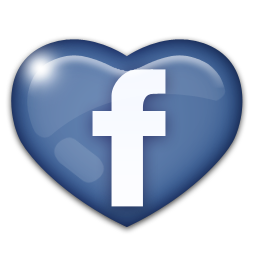 By the way, don´t forget to stop by our new Fanpage >>