Big budget promo video for Andy Hagerty's cover of the Kraftwerk classic 'Neon Lights'. Rumours that it was directed by JJ Abrams have not been confirmed, but Industrial Light and Magic were definitely not responsible for the effects!

Buy this cover version from iTunes at the link below.
https://itunes.apple.com/gb/album/my-electronic-heart/id547453702
Robots, Daleks, Knightrider, and a Ghost from PacMan. What is there not to like about this video!!

Technical details:
Released by: Bureau B
Release/catalogue number: BB079
Release date: Mar 15, 2013
You may also read the interview we did with Karl during the spring of 2012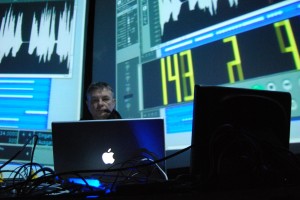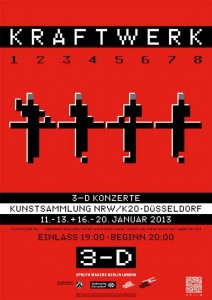 Kraftwerk will be playing live for the first time in over 20 years back in their hometown of Düsseldorf in Germany. Spread over 8 nights, the pioneers of electronic music will play their entire oeuvre. Krafwterk which was founded in 1970 by Ralf Hütter and Florian Schneider already did a similar event in the Museum of Modern Art in New York in April 2012. Just like in New York, every evening, a full album (but also other work from their catalog), will be played.
Radioactivity – Kraftwerk 1 2 3 4 5 6 7 8 Retrospective #1 Autobahn at the MOMA NYC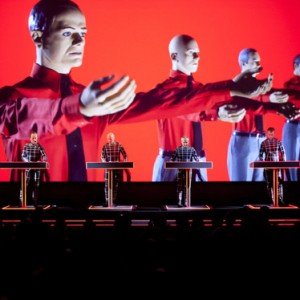 Luftrum 9 is a soundbank for DIVA set to release in start November. The soundbank contains cinematic pads, gentle arpeggios and synth emulations inspired by Tangerine Dream, Vangelis, Royksopp, Kraftwerk, Jean Michel Jarre, William Orbit etc. but also a few soundscapes, sound effects and strings found their way to the soundbank. 2/3 of the soundbank are pads and arpeggios – so it's pad arp haven. Since DIVA doesn't contain an arpeggiator yet, all arpeggios in the YouTube audio demo were made with the Kirnu Arpeggiator – which is free to download.
Out now for the US market is the Tangerine Dream album "Under Cover" via Cleopatra Records. The 14-track collection features founding Tangerine Dream member Edgar Froese and the band re-imagining songs from David Bowie, The Beatles, The Eagles, Chris Isaak, Pink Floyd, Kraftwerk, the Goo Goo Dolls, Leonard Cohen, Depeche Mode, and more.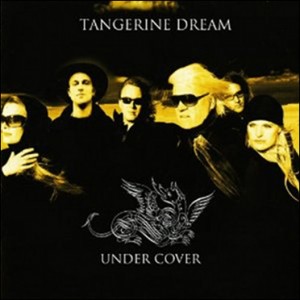 If you want to hear what to expect, you can already check out "Space Oddity".
Each member of the band selected the tracks that resonated the best with them. Froese chose "Everybody Hurts," Space Oddity," and "Heroes" on which he played synth, mellotron, and provided vocals. Percussionist/drummer Iris Camaa selected "Wicked Game," "Hotel California," and "Iris." Flutist and singer Linda Spa chose "The Model," "Suzanne," and "Forever Young." Thorsten Quaeschning, main vocalist and synth/guitar player, chose "Cry Little Sister," "Precious," and "Hallelujah." Guitarist Bernhard Beibl elected to cover "Norwegian Wood" and "Wish You Were Here."
"Under Cover" track list:
Cry Little Sister (Gerard McMann)
Everybody Hurts (REM)
Precious (Depeche Mode)
Space Oddity (David Bowie)
The Model (Kraftwerk)
Wicked Game (Chris Isaak)
Hotel California (The Eagles)
Suzanne (Leonard Cohen)
Heroes (David Bowie)
Forever Young (Alphaville)
Iris (Goo Goo Dolls)
Norwegian Wood (The Beatles)
Hallelujah (Leonard Cohen)
Wish You Were Here (Pink Floyd)
You can order the album on Amazon USA, Amazon UK and Amazon DE.
Via SL
More Kraftwerk tunes coming your way, here's a new cover of Spacelab by 'organfairy', details below:
After discovering that there is a vocoder effect in the multitrack part of CoolEdit pro I have thought about how I could use it. And then a couple of months ago someone suggested to me that I should play something by Kraftwerk.
And now I have added these two factors together and played the classic track "Spacelab" that was originally recorded back in 1978 on the album Man Machine.
Apart from the vocoder software and the old Telefunken microphone I use Yamaha HE-8 and Technics SX-C600 organs, Roland SH-2000, Korg Poly 800, and Roland JX-8P synthesizers, and finally the little Wersi M.A.X.1 module for the rhythm.
Most of the sounds are only treated with some reverb or echo. But I had to speed up the sequence in the beginning in post production because that was the only way I could do that particular sound.
And sorry about the goofy face. I am not used to singing on camera but I wanted to show that it is really me that sings – allthough in a modulated fashion

"KRAFTWERK new song 2012 Musique Electronique"
Regardless if it is a fake (which I am quite sure it is) it is still a nice electronic synth pop tune and a good reason to invest in Synth-Werk if you have done so already
A brief, stereotypical vocoder demo featuring the amazing Sennheiser VSM 201 Vocoder with an EML POLYBOX. These were both units that were in for repair at The Analog Lab in NYC. The tone generator is routed through the EML where it is divided into user selected pitches/chords. The chords remain static, but the pitch shifts with the change of the frequency of the tone generator.
Sennheiser Vocoder VSM201
made in 1978
this is a luxury 20bands vocoder
fully analogue
of course only the "creme de la creme" used THIS, because it is really not cheap.. Kraftwerk!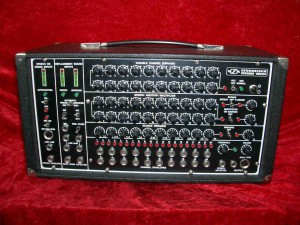 The vocoder was first a military device to encode speech signals
www.theanaloglab.com

Out tomorrow is the debut album by the Kraftwerkian project Metroland. Based in Belgium the duo, Passenger A and Passenger S, the band will see their debut album "Mind the gap" released in 2 different versions, a normal CD format and a double CD box set featuring 11 remixes executed by the likes of Komputer, Celluloide, Franck Kartell, Keen K, Növö, Sophie Watkins, etc.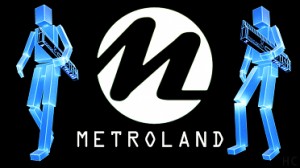 Make Noise Phonogene and Echophon manipulating a sample from Kraftwerk's "Boing Boom Tschak". Totally insane!
Phonogene output is routed to a doepfer A-119 which extracts the gate signal and then is fed back into the ping input on a 4ms PEG, then those env outs are fed recursively into the phonogene, final out into Echophon then Intellijel Mutamix.