It is FINALLY here the new song and video from synth maestro Karl Bartos (ex-Kraftwerk)

SUBSCRIBE to Pitchfork.tv: http://bit.ly/MgXoZp
MORE Music Videos: http://bit.ly/J27abt
The former member of Kraftwerk makes a future-world theme song for the Brussels building.
——
SUBSCRIBE to Pitchfork.tv: http://bit.ly/yK2Fbp
——
Follow Pitchfork.tv on Twitter: http://bit.ly/KJ2PhP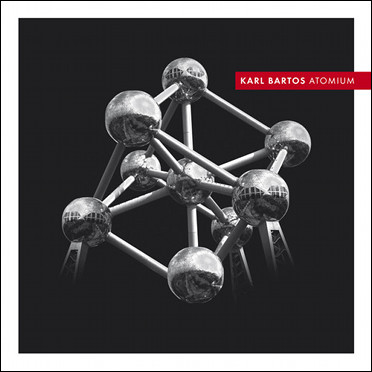 Out on February 1st is the new Karl Bartos single "Atomium". The single will be released as a limited 7″ on the Bureau B imprint. The single is the first to be taken from the new Bartos album "Off the Record" which will be out on March 15th.
For those that don't recognize the building on the cover artwork, it's the Atomium, a gigantic model of an iron crystal, erected for the 1958 World's Fair in Brussels. The 7″ will hold the title track in English on the A-side and in German on the B-side. Karl Bartos' next studio album "Off the Record" holds 12 tracks that were recorded over the course of two years. The first run of the CD version will have an extensive 44 pages booklet.
Next to a CD version there will also be a vinyl edition in 180 gr. first quality heavy vinyl (including the CD in a cardboard sleeve). A deluxe edition of this set will be out as well strictly limited to 1000 copies. It will be coming with an over-sized, 20 pages booklet in a deluxe gatefold-cover.
You may also want to read the exclusive interview we made with Karl in the spring of 2012 >>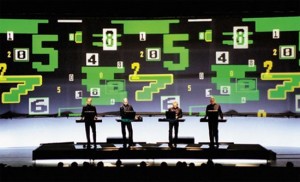 Following on from Laibach's incredible Retro Monumental Avant-Garde performance in the Tate Modern Turbine Hall earlier this year, we are thrilled and excited to announce that Kraftwerk are to play the venue between February 4th and 16th 2013. The band will be performing an album every night as part of the KRAFTWERK – THE CATALOGUE 1 2 3 4 5 6 7 8 series, previously seen in New York and Dusseldorf.
Chris Dercon, director of the Tate Modern, said: "As a former power station, Tate Modern's Turbine Hall is an ideal venue for Kraftwerk's explorations of technology, energy and rhythm. Bringing together music, video and performance, these events will be true gesamtkunstwerk – a total work of art."
Tickets – priced at £60 per show – go on sale next Wednesday, December 12 at 7:30 am. You will be able to buy them exclusively here.
FEBRUARY 2013
Wed 6 – Autobahn (1974)
Thu 7 – Radio-Activity (1975)
Fri 8 – Trans Europe Express (1977)
Sat 9 – The Man-Machine (1978)
Mon 11 – Computer World (1981)
Tue 12 – Techno Pop (1986)
Wed 13 – The Mix (1991)
Thu 14 – Tour de France (2003)
METROLAND – 'Mixing The Gap' EPCD
Out now is a brand new video from the Kraftwerkian Belgian duo Metroland. The video "Harry Beck" (in a remix by Növö) is dedicated to Harry Beck, an English engineering draftsman best known for creating the present London Underground Tube map in 1931.
http://www.alfa-matrix.com/shop_comments.php?id=2242_0_8_0_C
Original version taken from album Mind The Gap
Remixed by Laurent Boudic under Növo
Edited from EPCD Mixing The Gap
Video edit by HC Carbo
http://www.metrolandmusic.com/
https://www.facebook.com/metrolandmusic
Harry Beck (real name Henry Charles Beck), is a name you most likely will not know, even though a great deal of us have already been using his creation or have seen alternative versions of it.
Neither did we know Mr Beck, but at the time when we were figuring out what to take as art for the album we went on the internet looking for some interesting pictures. It is there where we stumbled upon Beck and his 'creation'.
Harry Beck was an English engineering draftsman best known for creating the present London Underground Tube map in 1931. This map seems so common to every one of us these days, but in the early 1930's it wasn't. The company of 'London Underground' was initially skeptical of Beck's radical proposal — it was an uncommissioned spare-time project, and it was tentatively introduced to the public in a small pamphlet in 1933. It immediately became popular, and the Underground has used topological maps to illustrate the network ever since.
Beck had the idea of creating a full system map in color. He believed that passengers riding the trains were not too bothered about the geographical accuracy, but were more interested in how to get from one station to another, and where to change. Thus he drew his famous diagram, looking more like an electrical schematic than a true map, on which all the stations were more or less equally spaced.
Knowing this, we were sure it was a nice idea to pay homage to such an interesting character, which eventually inspired us, convinced no one has ever done this before. So we looked for more information, films, documentaries, whatever we could find on Harry Beck. And from a shipload of information, we distillated that sample that to us seemed the essence behind the complete story: 'form followed function'. At the same time we decided to take this slogan as the essence of our project and album.
This song was the last addition to the album. It was first intended to be part of a download EP, but the final result was so good that we both decided that Harry Beck deserved a spot on the album.
As for the remix, we asked Laurent Boudic from NÖVÖ again, as he already delivered us a true marvel of 'Theme For Metroland'. The result is stunning: a surprising remix which brings you back to the late 80's when the famous UK electro label Mute Records released their limited 12inches. They always contained that sort of remixes that had a hint of the original, still containing enough interesting other sounds on top. Massive rework, great style, but what else would you expect ? Laurent is Belgian as well !
Big budget promo video for Andy Hagerty's cover of the Kraftwerk classic 'Neon Lights'. Rumours that it was directed by JJ Abrams have not been confirmed, but Industrial Light and Magic were definitely not responsible for the effects!

Buy this cover version from iTunes at the link below.
https://itunes.apple.com/gb/album/my-electronic-heart/id547453702
Robots, Daleks, Knightrider, and a Ghost from PacMan. What is there not to like about this video!!

Technical details:
Released by: Bureau B
Release/catalogue number: BB079
Release date: Mar 15, 2013
You may also read the interview we did with Karl during the spring of 2012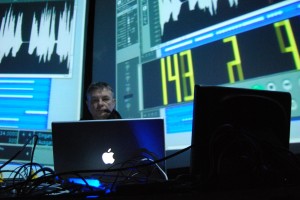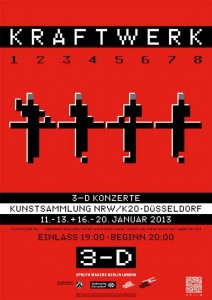 Kraftwerk will be playing live for the first time in over 20 years back in their hometown of Düsseldorf in Germany. Spread over 8 nights, the pioneers of electronic music will play their entire oeuvre. Krafwterk which was founded in 1970 by Ralf Hütter and Florian Schneider already did a similar event in the Museum of Modern Art in New York in April 2012. Just like in New York, every evening, a full album (but also other work from their catalog), will be played.
Radioactivity – Kraftwerk 1 2 3 4 5 6 7 8 Retrospective #1 Autobahn at the MOMA NYC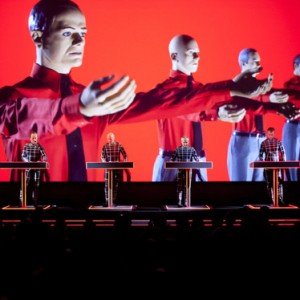 Luftrum 9 is a soundbank for DIVA set to release in start November. The soundbank contains cinematic pads, gentle arpeggios and synth emulations inspired by Tangerine Dream, Vangelis, Royksopp, Kraftwerk, Jean Michel Jarre, William Orbit etc. but also a few soundscapes, sound effects and strings found their way to the soundbank. 2/3 of the soundbank are pads and arpeggios – so it's pad arp haven. Since DIVA doesn't contain an arpeggiator yet, all arpeggios in the YouTube audio demo were made with the Kirnu Arpeggiator – which is free to download.
Out now for the US market is the Tangerine Dream album "Under Cover" via Cleopatra Records. The 14-track collection features founding Tangerine Dream member Edgar Froese and the band re-imagining songs from David Bowie, The Beatles, The Eagles, Chris Isaak, Pink Floyd, Kraftwerk, the Goo Goo Dolls, Leonard Cohen, Depeche Mode, and more.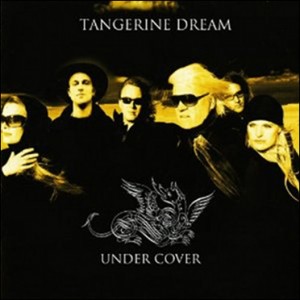 If you want to hear what to expect, you can already check out "Space Oddity".
Each member of the band selected the tracks that resonated the best with them. Froese chose "Everybody Hurts," Space Oddity," and "Heroes" on which he played synth, mellotron, and provided vocals. Percussionist/drummer Iris Camaa selected "Wicked Game," "Hotel California," and "Iris." Flutist and singer Linda Spa chose "The Model," "Suzanne," and "Forever Young." Thorsten Quaeschning, main vocalist and synth/guitar player, chose "Cry Little Sister," "Precious," and "Hallelujah." Guitarist Bernhard Beibl elected to cover "Norwegian Wood" and "Wish You Were Here."
"Under Cover" track list:
Cry Little Sister (Gerard McMann)
Everybody Hurts (REM)
Precious (Depeche Mode)
Space Oddity (David Bowie)
The Model (Kraftwerk)
Wicked Game (Chris Isaak)
Hotel California (The Eagles)
Suzanne (Leonard Cohen)
Heroes (David Bowie)
Forever Young (Alphaville)
Iris (Goo Goo Dolls)
Norwegian Wood (The Beatles)
Hallelujah (Leonard Cohen)
Wish You Were Here (Pink Floyd)
You can order the album on Amazon USA, Amazon UK and Amazon DE.
Via SL
More Kraftwerk tunes coming your way, here's a new cover of Spacelab by 'organfairy', details below:
After discovering that there is a vocoder effect in the multitrack part of CoolEdit pro I have thought about how I could use it. And then a couple of months ago someone suggested to me that I should play something by Kraftwerk.
And now I have added these two factors together and played the classic track "Spacelab" that was originally recorded back in 1978 on the album Man Machine.
Apart from the vocoder software and the old Telefunken microphone I use Yamaha HE-8 and Technics SX-C600 organs, Roland SH-2000, Korg Poly 800, and Roland JX-8P synthesizers, and finally the little Wersi M.A.X.1 module for the rhythm.
Most of the sounds are only treated with some reverb or echo. But I had to speed up the sequence in the beginning in post production because that was the only way I could do that particular sound.
And sorry about the goofy face. I am not used to singing on camera but I wanted to show that it is really me that sings – allthough in a modulated fashion