Out now for the US market is the Tangerine Dream album "Under Cover" via Cleopatra Records. The 14-track collection features founding Tangerine Dream member Edgar Froese and the band re-imagining songs from David Bowie, The Beatles, The Eagles, Chris Isaak, Pink Floyd, Kraftwerk, the Goo Goo Dolls, Leonard Cohen, Depeche Mode, and more.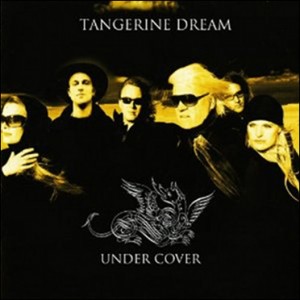 If you want to hear what to expect, you can already check out "Space Oddity".
Each member of the band selected the tracks that resonated the best with them. Froese chose "Everybody Hurts," Space Oddity," and "Heroes" on which he played synth, mellotron, and provided vocals. Percussionist/drummer Iris Camaa selected "Wicked Game," "Hotel California," and "Iris." Flutist and singer Linda Spa chose "The Model," "Suzanne," and "Forever Young." Thorsten Quaeschning, main vocalist and synth/guitar player, chose "Cry Little Sister," "Precious," and "Hallelujah." Guitarist Bernhard Beibl elected to cover "Norwegian Wood" and "Wish You Were Here."
"Under Cover" track list:
Cry Little Sister (Gerard McMann)
Everybody Hurts (REM)
Precious (Depeche Mode)
Space Oddity (David Bowie)
The Model (Kraftwerk)
Wicked Game (Chris Isaak)
Hotel California (The Eagles)
Suzanne (Leonard Cohen)
Heroes (David Bowie)
Forever Young (Alphaville)
Iris (Goo Goo Dolls)
Norwegian Wood (The Beatles)
Hallelujah (Leonard Cohen)
Wish You Were Here (Pink Floyd)
You can order the album on Amazon USA, Amazon UK and Amazon DE.
Via SL
More Kraftwerk tunes coming your way, here's a new cover of Spacelab by 'organfairy', details below:
After discovering that there is a vocoder effect in the multitrack part of CoolEdit pro I have thought about how I could use it. And then a couple of months ago someone suggested to me that I should play something by Kraftwerk.
And now I have added these two factors together and played the classic track "Spacelab" that was originally recorded back in 1978 on the album Man Machine.
Apart from the vocoder software and the old Telefunken microphone I use Yamaha HE-8 and Technics SX-C600 organs, Roland SH-2000, Korg Poly 800, and Roland JX-8P synthesizers, and finally the little Wersi M.A.X.1 module for the rhythm.
Most of the sounds are only treated with some reverb or echo. But I had to speed up the sequence in the beginning in post production because that was the only way I could do that particular sound.
And sorry about the goofy face. I am not used to singing on camera but I wanted to show that it is really me that sings – allthough in a modulated fashion

"KRAFTWERK new song 2012 Musique Electronique"
Regardless if it is a fake (which I am quite sure it is) it is still a nice electronic synth pop tune and a good reason to invest in Synth-Werk if you have done so already
A brief, stereotypical vocoder demo featuring the amazing Sennheiser VSM 201 Vocoder with an EML POLYBOX. These were both units that were in for repair at The Analog Lab in NYC. The tone generator is routed through the EML where it is divided into user selected pitches/chords. The chords remain static, but the pitch shifts with the change of the frequency of the tone generator.
Sennheiser Vocoder VSM201
made in 1978
this is a luxury 20bands vocoder
fully analogue
of course only the "creme de la creme" used THIS, because it is really not cheap.. Kraftwerk!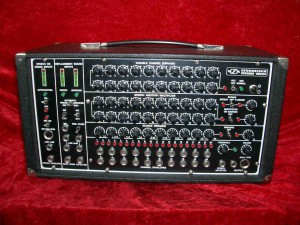 The vocoder was first a military device to encode speech signals
www.theanaloglab.com

Out tomorrow is the debut album by the Kraftwerkian project Metroland. Based in Belgium the duo, Passenger A and Passenger S, the band will see their debut album "Mind the gap" released in 2 different versions, a normal CD format and a double CD box set featuring 11 remixes executed by the likes of Komputer, Celluloide, Franck Kartell, Keen K, Növö, Sophie Watkins, etc.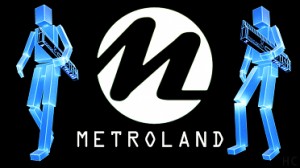 Make Noise Phonogene and Echophon manipulating a sample from Kraftwerk's "Boing Boom Tschak". Totally insane!
Phonogene output is routed to a doepfer A-119 which extracts the gate signal and then is fed back into the ping input on a 4ms PEG, then those env outs are fed recursively into the phonogene, final out into Echophon then Intellijel Mutamix.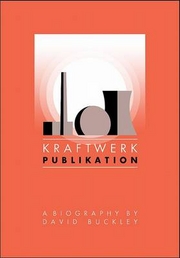 Omnibus Press presents a new and major biography of the first-ever all-electronic pop group, Kraftwerk, one of the most influential bands in popular music history. David Buckley examines the cult enigma that is Kraftwerk! The inner workings of this most secretive of bands are revealed through interviews with friends and close associates. The story of their incredible impact on modern music is traced up to the present day using interviews with a host of musicians, from original electro pioneers such as Gary Numan and the Human League to contemporary acts still in awe of the original Man Machines.
3.5 'Tomorrow Belongs To Those Who Can Hear It Coming'

It wasn't just young would-be musicians who were listening either. The old guard were listening too. In 1975, modern music's most important icon, David Bowie, was listening hard to Kraftwerk. Receiving an endorsement from Bowie, at the time the most innovative and critically lauded rock star on the planet, was a big deal. It's hard now to imagine how influential David Bowie was in the seventies and early eighties. Far and away the most sought after interviewee by the UK music press, his every move was scrutinised, his every word picked over by an adoring audience.

Not that 1975 was personally a good year for Bowie. Commercially, he had never been more popular. 'Fame', an unlikely collaboration with John Lennon, became his first US number one, and a re-released 'Space Oddity' from 1969 would top the UK charts later that autumn. But physically and emotionally, Bowie was a man of shellac, ready to shatter into pieces, addicted to cocaine and obsessed with the occult. However, amongst the nonsequiturs and ridiculous assertions in his interviews, Bowie was, once again, picking up on a massive shift within modern music. He felt that rock, as a statement, was over. His music of the time, dubbed by its creator 'plastic soul', was his first attempt to break free from rock cliché. His second attempt, more fully realised, and much more artistically successful, would be just around the corner. 'Rock 'n' roll certainly hasn't fulfilled its original promise,' he told Anthony O'Grady in August of that year. 'The original aim of rock 'n' roll when it first came out was to establish an alternative media speak voice for people who had neither the power nor advantage to infiltrate any other media or carry any weight, and cornily enough, people really needed rock 'n' roll. And what we said was that we were only using rock 'n' roll to express our vehement arguments against the conditions we find ourselves in, and we promise that we will do something to change the world from how it was. We will use rock 'n' roll as a springboard.' Bowie continues: 'But it's just become one more whirling deity, right? Going round that never-decreasing circle. And rock 'n' roll is dead … It's a toothless old woman. It's really embarrassing.'
http://youtu.be/toxwJQiXUe4
London's Vinyl Factory art gallery are putting on an exhibition of Kraftwerk's iconic 7" single covers.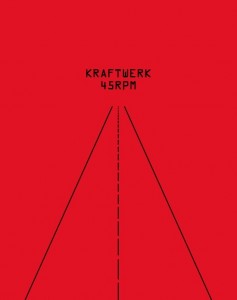 'Kraftwerk. 45 RPM' will run from September 13 to October 5, displaying 45 single covers and displaying the group's unique minimalist sleeve art.
The Chelsea gallery are also publishing a limited edition book of the exhibition, with a print run of only 300 copies, which will catalogue the covers, as well as including an essay by collector Toby Mott and an exclusive 7" single of a rare Kraftwerk interview.
To pre-order a copy of the book, you can visit the VF Editions website right here.
More about the book:
The Vinyl Factory and The Mott Collection are pleased to announce a new exhibition and commemorative book: Kraftwerk. 45 RPM. The exhibit consists of 45 iconic 7" Kraftwerk single covers that showcase the band's remarkable aesthetic – an analogue past dreaming of today's digital present. Limited to just 300 copies worldwide, the book documents 45 Kraftwerk singles from The Mott Collection, and includes an essay by collector Toby Mott and an exclusive 7" single of a rare Kraftwerk interview. During the mid-'70s, Germany's Kraftwerk established the sonic blueprint followed by an extraordinary number of artists in the decades to come. From the British new romantic movement to hip-hop to techno, the group's self-described "robot pop" – hypnotically minimal, obliquely rhythmic music performed solely via electronic means – resonates in virtually every new development to impact the contemporary pop scene of the late-20th century, and as pioneers of the electronic music form, their enduring influence cannot be overstated. Always ahead of the curve, Kraftwerk acknowledged that urban life was alienating yet celebrated the joys of modern technology. Their wistful melodies of contemporary reality were ironic but also a prediction of times to come. Now, as we sit and play with our iPhones, sharing picture messages, we are living in Kraftwerk's 'Pocket Calculator'.
As an introduction to METROLAND's forthcoming album "Mind the gap", you can now download the METROLAND single "The passenger" via iTunes, Amazon US, Amazon UK and Amazon DE.
Recommended to fans of KRAFTWERK, KOMPUTER and alike.
The EP features 3 tracks all especially edited for this single release – none of these versions appear on the album, so you are in for an exclusive treat.
Here's the tracklist:
01 The Passenger (7″ Version)
02 Inner City Transport (7″ Version)
03 The Passenger (12″ Backside Version)
METROLAND's debut album "Mind the gap" is available as CD/2CD via the Alfa Matrix webshop – pre-orders have been shipped out already but the album will only be officially available on September 7. The limited deluxe 2CD box edition of the album offers you an exclusive VIP audio pass to enjoy the sonic treasures hidden in Zone 2 of the "Mind The Gap" album reinterpreted by prestigious electronic artists in the likes of KOMPUTER, FRANCK KARTELL, KEEN K, NÖVÖ, STERNREKORDER, CELLULOIDE, SOPHIE WATKINS, DARANK, etc.
You can get the 3-track single here:
- iTunes link: http://buyth.at/iuud
- Amazon US link: http://buyth.at/a82uc
- Amazon UK link: http://buyth.at/al38p
- Amazon DE link: http://buyth.at/ahow
Order the full "Mind the gap" album directly at Alfa Matrix (free shipping worldwide):
- CD: http://www.alfa-matrix.com/shop_comments.php?id=2197_0_8_0_C
- 2CD: http://www.alfa-matrix.com/shop_comments.php?id=2198_0_8_0_C