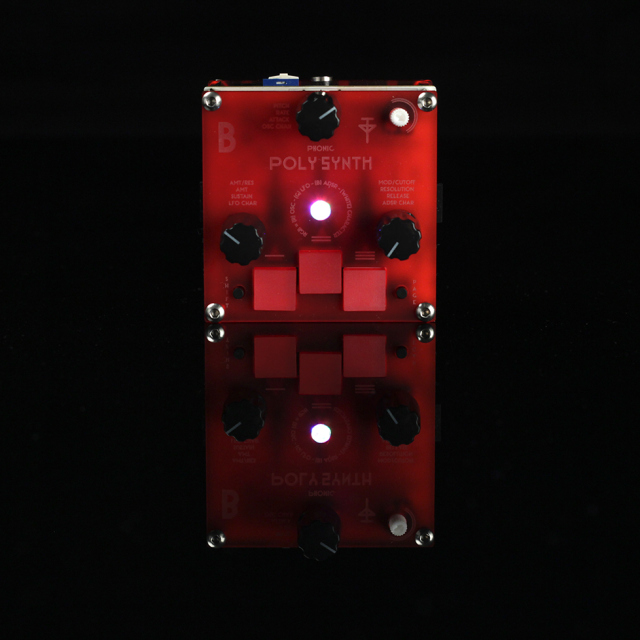 Bastl Instruments has introduced Trinity, a new line of inexpensive modular grooveboxes.
Here's what they have to say about the Trinity modules:
Trinity is a universal musical instrument and original sounding modular groovebox. It can function as any type of digital synthesizer, sequencer, controller, arpeggiator or almost anything that can be programmed into a micro-controller.
Trinity is designed to be connected and combined with other Trinities of different functions in a chain, so you can create your own music making environment. It is ready to communicate with the outer world via MIDI and different sync and CV methods using MIDI Bastl.
We have developed 4 different instruments for Trinity which work great together. They are sequencer, drum synthesizer, polyphonic synthesizer and monophonic FM synthesizer.
All Trinity instruments have the same starting price: 60 Euro for assembled instruments and 45 Euro for a DIY kit. And they're open-source, DIY, hackable and repairable.
Features:
simple interface which makes it playable musical instrument
available assembled or as a soldering kit
MIDI native (note,CC) , MIDI jack and almost endless sync possibilities by MIDI Bastl
software reprogrammable by Arduino (breakout for standard FTDi USB)
hardware expandable and hackable ? including breakouts for sensors or more buttons
chain connectors to share power, audio and communication within more Trinity/Bastl instruments
user memmory for storing presets and patterns (exportable, transferable)
stylish lasercut replacable enclosure with instrument labels
adjustable volume
mono, 16385 hz, 14 bit ? double PWM sound generation
TRS Jack 3.5mm audio output able to drive headphones
powered from 9V battery or 9V positive polarity power supply (2.1 mm) or from the Trinity chain (use switch to select)
running Mozzi library and Bastl library for Arduino
Nord Modular + Boss DR660 _________ Tascam 22-2
Background video description:
Just acquired the Tanzbar! Here it is in action controlling the PMF with the CV/GATE outs from Tanzbar to PMF.
This time the only drum sound from the Tanzbär (which is mainly used as a CV sequencer) is the fantastic BD2, a 808 style bass drum. The other drum sounds are generated by the small modular system Tinysizer & the Mikrozwerg. Both synths are patched into each other. At the second half of the recording I am using LFO tool by Xfer Records to filter the VCO 2 of the Tinysizer.
This demo goes through using the Nord Modular (0:00) and G2 (6:00) editors on the Surface Pro.
If you want to just know "Does the Surface Pro work well with these editors?" my answer is 'yes, but…'
The 'but' being that it seemed most useful using the pen throughout. While I at first felt that your fingers would work fine for knob twisting and such, even on the Nord Modular editor (not G2), I looked back at the video and felt that my finger still had trouble catching the knobs. However, I would say WITH the pen, you would have very little trouble using the editors. I hope you enjoyed the video and that it provided you with some insight into this combination. Please let me know if you have any questions. Thank you

Paper circuit controlling a Doepfer A-152 sequencer, details below:
Hello ! My name is Frederic Gerchambeau. I have made this movie and this music. The music has been made using a Doepfer analog modular system including an A-152. Enjoy !
I am a (proud !) member of the french association PWM (Patch Work Music) :
http://patch-work-music.blogspot.com/
Nice black and white studio capture featuring to classic machines, details below:
Here is (1 of 2) videos that I've made demostrating the MacBeth Mk1 Modular and two Korg Prophecy Synthesizers. The Mk1 Modular has 5 Oscillators and 2 Sub Octaves going into a Mk1 Low Pass Filter 'A'…the Prophecies provide ambient sounds and Tenor Saxaphone sounds. The Tenor Sax is a reeds algorythm model………it all makes for a very interesting mix. I've tried to reproduce the kind of sound from the Bowie/Berlin seventies days! This is the first video…
Testing the Super Synthesis Super 37 modular keyboard……..
Super 37 midi out to Technosaurus Microcon II midi input. Square wave out. Super 37 keyscan module gate out to HexVCA channel 1. keyscan 1v/oct out to TipTop Z3000. Square wave out. keyscan velocity out to Z3000 pulse width modulation in. No filter on the Z3000 square wave out to HexVCA channel 1. Mild area effect from mixer on synth sounds. Korg ER-1 mkII percussion.
"Thank you to David at Super Synthesis for customizing my Super 37 for me and helping me to adapt my Padouk endpanels to the Super 37 without through hole mounting. BTW, the QuickLok QL-400 stand for the larger MPC series machines is a perfect fit and highly recommended for your Super 37."
Live set using Elektron Machinedrum SPS-1 UW mk2 and Monomachine SFX-60 mk1, as well as small modular synthesis system.
As performed at the Diskordance night of 14/8/2013 at The Green Door Store, Brighton.
http://futureimagerecords.bandcamp.com/
The Moog modular synthesizers use the 900-series of modules. These modules, many of them designed entirely by Robert Moog, are examples of analog synthesis at its finest. The modules are actually quite musician-friendly with straight forward input and output jacks and clearly labeled knobs. There are no technical electronic diagrams silk-screened all over them or esoteric controls. They were very easy to grasp conceptually, making them perfect candidates for music labs and professional musicians alike.
The voltage-controlled oscillator modules produce stunning tones with only one real drawback…drift. Revised VCO modules (the 921-series) were eventually released that offered more stable tuning. But the legend of the Moog sound truly comes from the 24 dB/oct lowpass filter (the 904A). To this day, no one has come close to improving upon the original Moog filter and its patented ladder design. Additional modules include VCAs, envelope generators, highpass filters, equalizers, noise generators, a sequencer, and utilitarian modules such as audio mixers, control voltage processors and power supplies. There is no dedicated LFO module, however. Instead, one of the VCO modules has a rate slow enough (0.1 Hz) that it can be used as an LFO instead of a sound source.
Background video description:
Here is a little demo of the majestic R.A.Moog 901 VCO – the original and BEST VCO ever made! I'm really happy because this 901 (not to be confused with the 901 A B combo VCO) came with my original modular IIIC system that I bought in 1994, but it NEVER WORKED. Thats right – I tried a few times over the years to get it fixed but it seemed to beat the fixers – until last week when I took it to my friend. He fathomed it out and also did a simple mod to it on my request – I have added pulse width modulation on the square wave – something that Robert Moog himself didn't think of implementing on the first generation of VCOs. So for the first time I have a 901 VCO with PWM and it sounds spectacular. In this patch I am using the 901 and two 901B oscillators mixed together, and a third 901B saw wave to modulate the pulse with of the 901. Unfortunately the MP3 encoding on the MOV file does terrible things to the purity of these sounds, it sounds nothing like the real thing, in fact nothing sounds as good as these up close