Icebreaker Audio has introduced Bitrate, a semi-modular, digital drum machine for Native Instruments Reaktor 5.
Offering a variety of sound generation styles, all based on digital synthesis from the late 80s and early 90s, BitRate is a gritty device with a retro heart of silicone.
Bitrate features
5 drum slots into which you can load any one of 13 different sound modules.
4 main sound engine types, each based on a different style of lo-fi digital sound generation.
A built-in sequencer with 2 modulation sequences per drum.
Automatic tempo-synchronization when used in a host.
EQ, Compressor, and Speaker Simulator master effects.
BitRate is available for the introductory price of £15 GBP until March 31st, 2013 (regular £25 GBP). Requires Reaktor 5.8 or higher.
The new feature in Audulus 1.10: Make a connection to ANY KNOB! Audulus is a minimalist modular audio processing application. Design sound from first principles. With Audulus, you can build synthesizers, design new sounds, or process audio. All with low latency real-time processing suitable for live performance. Audulus's user interface is clean, simple, and easy to learn, allowing you to focus on sound.
As falling sand interrupts the flow of a laser to a light-sensitive sensor (a photodetector), the circuit produces random oscillations of sound. It's the latest brilliant creation of the Dutch scientist Gijs Gieskes, the industrial designer-turned-musician whose inventions often center on some physical and mechanical apparatus. Just for good measure, the project is mounted to a clear frame so it can be fit to a Eurorack modular setup.
Maschine Meets Modular in this grimey, lo-fi hip hop instrumental featuring the Intellijel Korgasmatron analog multi-mode filter. The faux-sample is the sound of the frequency modulated Korgasmatron self-oscillating low pass filter. No oscillators were used. The bass and drums are Maschine.
App Store:
https://itunes.apple.com/app/tansu-synth/id564763430?mt=8
Official site:
http://www.music-airport.co.jp/tansusynth/
Patch Tips version of iOS apps analog synthesizer "TANSU Synth" tutorial.
TANSU Synth is the miniature analog modular synthesizer.
The app in the video is under development version.
Next version up: be a universal app (iPhone / iPad)
Additional tutorials can be found here >>
The iOS application – which is named "TANSU (dresser)", is a miniature
version of a Modular Analog Synthesizer. This synthesizer is the same as the
one used and mastered by Hideki Matsutake of LOGIC SYSTEM.
The sounds that were sampled and used for the VCO (Voltage Controlled
Oscillator) come directly from the actual "TANSU" owned by Hideki Matsutake
himself.
In addition, it also contains many original LOGIC SYSTEM recordings. The
application condenses the fun, experience and sound of an actual modular
synthesizer onto the small screen of an iPhone!!
What will the sound be like when using the application? This application is
focused on providing the user with the feeling and excitement of using the
actual synthesizer for which it is based.
Not only for a techno fan, but for any music lover!! Feel what it is like to
create your own music!!
Try this application to experience the "the birth of sound and music."
The main functions
■LOGIC BOX
Sound effects such as Shepard Tone and rhythms from music by LOGIC SYSTEM
have been made directly into the sound source.
■MUSIC
You can use your iPhones own music library as a sound source. (However,
certain tracks which are covered under DRM may not be used).
■Microphone function
You can use sounds which have been recorded with microphone.
■Preset function
You can explore the potential of the TANSU Synth from various demo patterns.
Moreover, it can be utilized as a tutorial for beginners.
■VCO (Voltage Controlled Oscillator), VCF (Voltage Controlled Filter), VCA
(Voltage Controlled Amplifier), LFO (Low Frequency Oscillator), EG (Envelope
Generator)
Enhance the basic functionality of an analog synthesizer. (Various sound
processing is possible.)
■It has an 2 channel 8 step analog sequencer and convertible 1 channel 16 step sequencer!
■You can enjoy connecting and reconnecting the patch cord to creat sounds
just as with a real synthesizer.
■Three sound sources can be mixed by a three-channel mixer!
In April 2012, the I Dream of Wires team met with legendary Detroit techno producer Carl Craig, to discuss his electronic music influences and production experiences, including his recent interest in eurorack modular synthesis. Craig's experiments in modular synthesis are best heard on 2010′s "Modular Pursuits" 12-inch, released under his No Boundaries alias. For more info on Carl Craig: carlcraig.net Music, used with permission from Planet E: "Desire" by 69 "Pursuit 1″, "Pursuit 2″, "Pursuit 3″ by No Boundaries.
Polyphonic Full-Modular Synthesizer with Patch-cable system, "Kamioooka"
VST Instrument 32/64bits for Windows freeware.
Participated in KVR Developer Challenge 2012.
http://www.kvraudio.com/kvr-developer-challenge/2012/
Kamioooka is a full-modular synth with patch cable system developed by g200kg (known mainly from nice pitch correction "auto-tune" plugin called Kerovee). Kamiooka scored third place in KVR Developer Challenge 2012, which is the fourth free-for-all audio plug-in / audio application / soundware design event, where people vote and there are prizes, hand shakes etc

First of all, it's very low CPU consumption plugin. It offers real (well it's modular ) flexibility. If you need to, you can choose ie. five voltage controlled oscillators, or few LFOs and connect everything with nice cables I would say that Kamiooka is a very interesting plugin especially for those who like program (modular) synths. If you're a preset player then there aren't many presets available. The factory bank contains only 38 patches (first 5-6 are more like a tutorial), but luckily you can extend it – there's an additional 30 patch bank available on official website.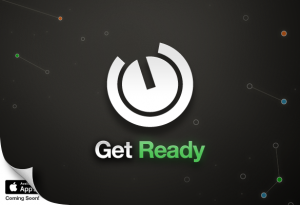 Retronyms will release something new for Tabletop soon, here's what they have to say on their blog:
Here at Retronyms we've been hard at work on the latest version of Tabletop. It's taken countless cups of coffee, plenty of late nights, and just a little bit of whiskey, but we're excited to announce that the newest version of Tabletop has been submitted to the App Store. (also, we're finally letting our engineers go home).
Get ready—we've got a lot to show you.
http://youtu.be/8nobQnEJDkw
Will keep you posted when it goes live

The movie shows an improvisation in Carlos Alpha tuning system recorded while playing a Nord Modular G2 and my "alternative MIDI controller".
The only melodic/harmonic sound source for this piece is the G2 retuned to Carlos Alpha with LMSO by X.J.Scott. The rhythmic track was created with Omnisphere Stylus RMX.
Read my blog for details: http://www.seraph.it/blog_files/c46d0a7ca80368e67afd7f2aadb46297-162.html
Modular Percussion is a Reason Refill of unique sampled percussive sounds from a modular EuroRack synthesizer. Modular Percussion contains 581mb of content sampled at 24bit 96khz, 50 combinators, and 3 full Kong kits.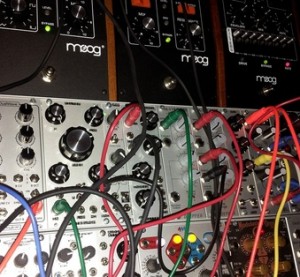 The percussive samples were created with the MakeNoise Optomix triggered by an MFB Uzewerg Pro. The sound sources were the WMD Phase Displacement Oscillator, Modcan Dual Wave, Moog Freqbox and Doepfer A-118. The Optomix is an analog, vactrol based voltage controlled Low Pass Gate. Low Pass Gates are commonly used for creating classic modular percussive timbres. The vactrol creates a natural, musical decay, perfect for percussive hits. The MFB Urzwerg Prong" the Optomix with 5 different CV damping amounts, multisampled and layered within Kong. The result is a dynamic, unique percussion soundset simply unavailable anywhere else.
The 50 LPG combinators heavily feature the Echobode and Pulsar Reason Rack Extensions. You must own the Echobode and Pulsar Rack Extensions to use these combinators properly. The combinators feature arppegiators, sequences, effects and filters that create inspirational percussive loops. The 3 Kong kits are all of the multisamples mapped across the pads.
Features:
-581mb of content sampled at 24bit, 96hz. ReFill download size is 284mb.
-50 multisampled percussive hits with 5 layers of Optomix damping (246 samples total).
-50 combinators, 3 kong kits.
-The root note of all the percussive sounds was sampled at "C" at the source. This enables the end user to tune the Kong kits to their preference, perhaps to match the key of their song. The percussion sequences are also all in the key of "C" for easier tweaking.
-For use in Reason 6.5.1 and above.