Polyphonic Full-Modular Synthesizer with Patch-cable system, "Kamioooka"
VST Instrument 32/64bits for Windows freeware.
Participated in KVR Developer Challenge 2012.
http://www.kvraudio.com/kvr-developer-challenge/2012/
Kamioooka is a full-modular synth with patch cable system developed by g200kg (known mainly from nice pitch correction "auto-tune" plugin called Kerovee). Kamiooka scored third place in KVR Developer Challenge 2012, which is the fourth free-for-all audio plug-in / audio application / soundware design event, where people vote and there are prizes, hand shakes etc

First of all, it's very low CPU consumption plugin. It offers real (well it's modular ) flexibility. If you need to, you can choose ie. five voltage controlled oscillators, or few LFOs and connect everything with nice cables I would say that Kamiooka is a very interesting plugin especially for those who like program (modular) synths. If you're a preset player then there aren't many presets available. The factory bank contains only 38 patches (first 5-6 are more like a tutorial), but luckily you can extend it – there's an additional 30 patch bank available on official website.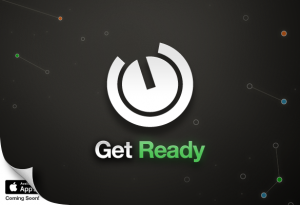 Retronyms will release something new for Tabletop soon, here's what they have to say on their blog:
Here at Retronyms we've been hard at work on the latest version of Tabletop. It's taken countless cups of coffee, plenty of late nights, and just a little bit of whiskey, but we're excited to announce that the newest version of Tabletop has been submitted to the App Store. (also, we're finally letting our engineers go home).
Get ready—we've got a lot to show you.
http://youtu.be/8nobQnEJDkw
Will keep you posted when it goes live

The movie shows an improvisation in Carlos Alpha tuning system recorded while playing a Nord Modular G2 and my "alternative MIDI controller".
The only melodic/harmonic sound source for this piece is the G2 retuned to Carlos Alpha with LMSO by X.J.Scott. The rhythmic track was created with Omnisphere Stylus RMX.
Read my blog for details: http://www.seraph.it/blog_files/c46d0a7ca80368e67afd7f2aadb46297-162.html
Modular Percussion is a Reason Refill of unique sampled percussive sounds from a modular EuroRack synthesizer. Modular Percussion contains 581mb of content sampled at 24bit 96khz, 50 combinators, and 3 full Kong kits.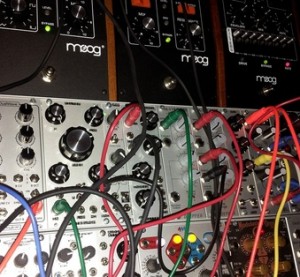 The percussive samples were created with the MakeNoise Optomix triggered by an MFB Uzewerg Pro. The sound sources were the WMD Phase Displacement Oscillator, Modcan Dual Wave, Moog Freqbox and Doepfer A-118. The Optomix is an analog, vactrol based voltage controlled Low Pass Gate. Low Pass Gates are commonly used for creating classic modular percussive timbres. The vactrol creates a natural, musical decay, perfect for percussive hits. The MFB Urzwerg Prong" the Optomix with 5 different CV damping amounts, multisampled and layered within Kong. The result is a dynamic, unique percussion soundset simply unavailable anywhere else.
The 50 LPG combinators heavily feature the Echobode and Pulsar Reason Rack Extensions. You must own the Echobode and Pulsar Rack Extensions to use these combinators properly. The combinators feature arppegiators, sequences, effects and filters that create inspirational percussive loops. The 3 Kong kits are all of the multisamples mapped across the pads.
Features:
-581mb of content sampled at 24bit, 96hz. ReFill download size is 284mb.
-50 multisampled percussive hits with 5 layers of Optomix damping (246 samples total).
-50 combinators, 3 kong kits.
-The root note of all the percussive sounds was sampled at "C" at the source. This enables the end user to tune the Kong kits to their preference, perhaps to match the key of their song. The percussion sequences are also all in the key of "C" for easier tweaking.
-For use in Reason 6.5.1 and above.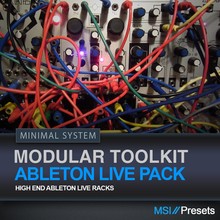 Minimal System Instruments has announced the Modular Toolkit, a collection of audio racks for Ableton Live.
The 'Modular Toolkit' pack is a selection of custom effect racks produced by Minimal System Instruments for Ableton Live. This pack contains ten audio effect racks designed to bring the sound of hardware modular synthesis in to Ableton. To create this pack we first would create a detailed patch on our Eurorack Modular Synthesiser, we would then mimic this patch in Ableton using its built in tools.

The ten racks in the Modular Toolkit are based around modulation, movement, space, and atmosphere. They are designed to transform your samples and instruments in to something really special.
The sound library is available to purchase for £5 GBP.
Included in the pack are the following racks:
Modular CV Filter Bank
Modular CV Modulation
Modular Darkness
Modular Deep Drone
Modular Frequency Shifter
Modular Molecular
Modular Motion Filter
Modular Shimmer
Modular Soundscaper
Modular Spring Reverb
Mutable Instrumensts is testing if one of his current projects was able to generate gates for triggering a modular:
"… and got carried away a bit patching classic beatbox sounds from my limited set of modules."
Clock: MIDIpal
Sequencer: Custom gate generation code (running on an Arduino dev board), sync'ed to MIDI
Platypus: Grotypus
AD Envelopes: Quadra
Kick: Quadra -> Dr Octature FM (with high Q)
Snare: A-118 Noise -> A-148 S&H (clocked by A-145 LFO) -> A-106-5 SEM Filter HPF -> A-132-1 VCA
HH: A-118 Noise -> Dixie FM -> A-132-1 VCA
Synth: A-110 VCO -> Dr Octature IN (with low Q)
All sources into A-138 mixer
Nice snaps from Knobcon via Raul, details below:
A little montage of some of the night's performances by Caleb Condit, Low-Gain,Donald Crunk, and brownshoesonly(Nick Ciontea) on live video art. Before I get a million emails, brownshoesonly (Nick Ciontea) is using a custom LZX industries Visionary Modular. I didn't get footage of Suit and Tie Guy because my camera doesn't work when I go to bed early. Suit and Tie Guy did nourish my mind at his advanced sequencing workshop on Saturday though. Shot and Edited by Raul Pena.
The rePatcher is an Arduino shield that gives you a hardware interface
to control and "repatch" your Pure Data and MAX/MSP patches
It has 6 general purpose potentiometers for modifying parameters in your patch
and a 6 x 6 patchbay matrix
rePatcher made by
http://www.openmusiclabs.com/projects/repatcher/
wiki:
http://wiki.openmusiclabs.com/wiki/Repatcher
http://youtu.be/GxrBHGFFOjg
A short test setup, controlling the iOS PPG with the M569 sequencer via the M552 CV2MIDI module.
Download or stream the audio at SoundCloud: http://snd.sc/RuFf7x
Live looping with Ableton Live, a DSI MoPho, an Akai MPD26 and APC20, a DJ TechTools MIDI Fighter 3D, and three iPads running PPG Wavegenerator, Lemur, and Animoog. An iConnectMIDI is sending and receiving MIDI notes from Animoog to MIDI clipslots in Ableton Live. Bass from the PPG app is being looped with Ableton's looper plug-in, controlled by Lemur. All loops are recorded live, nothing was pre-recorded.
'Ghosts', the new single by The Presets. New album 'Pacifica' is out September 7 [AU] / 10 [US] / 16 [GB] Modular Recordings.
Video directed by Abteen Bagheri [ http://abteen.org/ ]
Buy the song, out now on iTunes: http://smarturl.it/ghosts
Pre-order Pacifica now:
Presets Official – http://pacifica.thepresets.com/