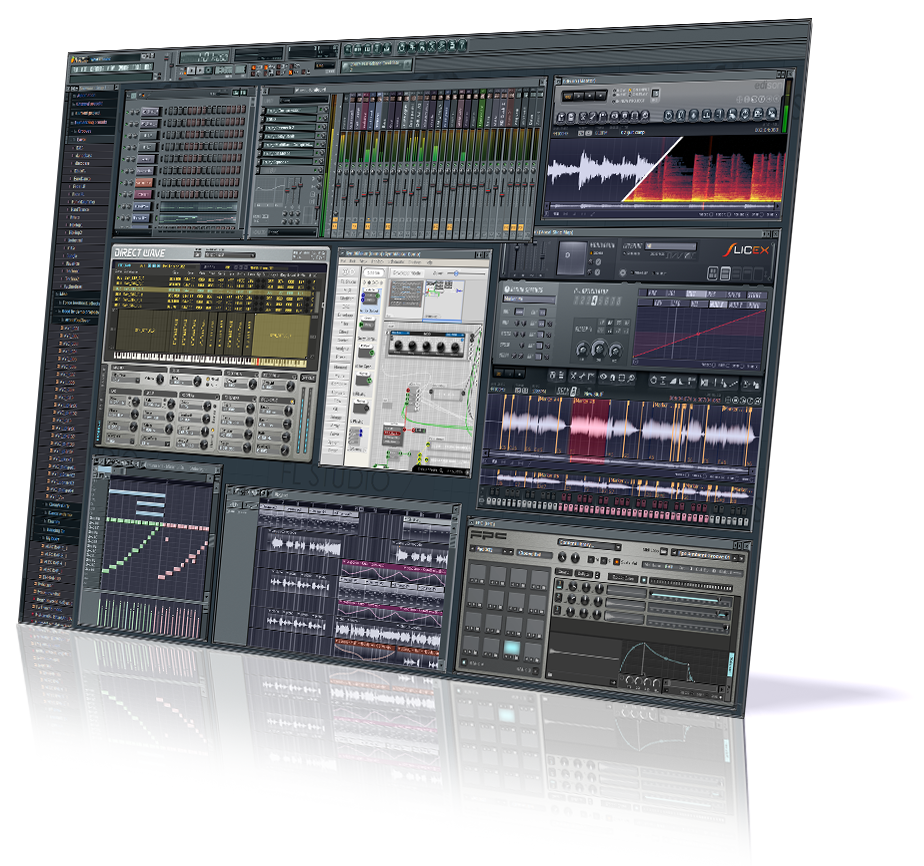 Having a hard time deciding which DAW to choose? Then there is a good article out that may help you decide. Read the intro below and click your way through to the full report at the end.
This is how you set up the Novation Ultranova to be used inside of Maschine 2.o or really any DAW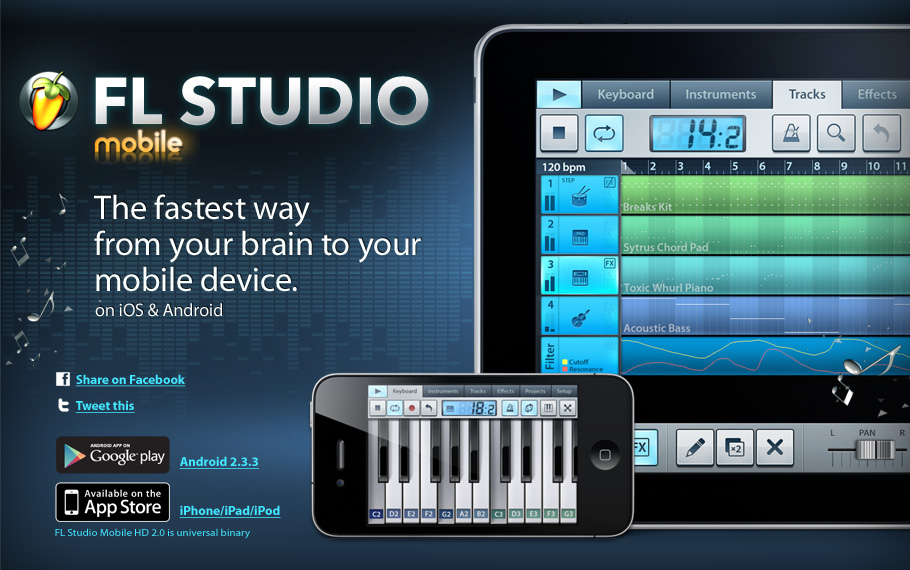 Image Line Software has released an update to FL Studio Mobile for Android and iOS. This is a free update for existing FL Studio Mobile customers.
Here's what's new in FL Studio Mobile Android 1.2:
HD graphics for 1080p and 720p devices (removes side bars)
Sequencer timing accuracy significantly improved
Fixes various expansion file download and mounting errors
Fixes wrong sample mapping after zip instrument import
Minor other bug fixes and performance improvements
Here's what's new in FL Studio Mobile 2.2 iOS:
New features:
MIDI start/stop slave and master
Input gain slider in the recording window (visible with external mic connected)
AudioCopy 2.0 support (iOS 7 compatible)
WAV export option to write 1 file per track
Performance & speed:
Major performance improvements (play more tracks without audio dropouts)
Audio file editing is up to 5x faster
Reverb quality and performance improved
Other improvements:
Audio recordings are placed more accurately
Setup latency options removed, it's now always at minimum
Filenames can now contain non-latin characters
Inbox folder is no longer present, files are moved to the top level folder
.flml (drum loop) files can be opened from other apps like Mail or Safari
Overall stability greatly improved
The Android version of FL Studio Mobile, at version 1.2, trails the iOS version significantly. Image Line says that the feature-set of the Android and iOS versions will be harmonized in future updates, including the addition of the following features to the Android version:
Audio tracks and wave editor
Background audio (playback while the app runs in the background)
SoundCloud upload
In-app shop
While projects, .flm format, are compatible between Android and iOS, if audio tracks are present they are ignored. If instruments are not avaiable the MIDI data is loaded and the a default instrument is used.
Pricing
Android: $19.55 USD
iOS: FL Mobile HD (universal app): $19.99 USD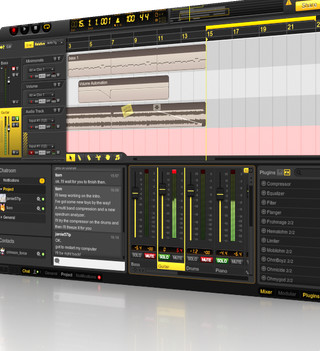 Ohm Force has announced version 1.0 of its Ohm Studio real-time collaborative digital audio workstation software for Windows and Mac.
Ohm Studio is the only pro-grade DAW that allows for online cloud-based collaboration – a technical challenge that explains why it took so long and why Ohm Studio is the only DAW to offer online collaboration to date.

As opposed to other DAWs that culturally promote the idea that one guy can do it all, Ohm Force understands that the music most people listen to is very rarely made by one person alone. In this age of the Internet, having access to a world of talented people to do instrument recording, arranging, producing will be brought back to the core experience of computer music making.

Collaborative features as well as a UI with a gentle learning curve and pro-grade audio performance complete the approach that sums up Ohm Studio.
Ohm Studio is both a software and a service. You can go for free offers for both, or buy both, or any combination of the two.
Ohm Studio pricing
Ohm Studio (free) includes a basic production suite, free partner plugins (Hybrit amp sim from Lepou and Voxengo's Old Skool Verb), exclusive UVI-made Ohm Studio multi-instrument (with 1.5 Gb of sounds), Frohmage filter and all of the Ohm Studio features with two exceptions: recording is limited to 16 bits and export to high quality compressed audio.
Ohm Studio Pro (€39 euro zone, ~$42 everywhere else) includes all of this, gets rid of the two limitations and also includes industry standards OhmBoyz delay and Minimonsta synth.
Ohm Studio Pro XXL (€99 euro zone, ~$107 everywhere else) includes everything from the pro version plus Ohmicide distortion, Quad Frohmage filterbank, Predatohm distortion, Hematohm frequency shifter, Ohmygod! comb filter, Mobilohm phaser and Oddity synth.
On the service side users can choose to pay a monthly fee to take advantage of a comfortable project- and asset storage space, or stay with the 10 free projects. Creating, joining, or being a member of a given project will all use 1 project credit.
This beta video highlights several of Bitwig Studio's features for working with instrument clips. Switch between clip- or track-based note editing, bring more life into your composition using note expressions and and per-note micro-pitch control, or use the histogram-based inspector function on several notes at once to randomize or spread parameter variances, changing the feel of your instrument clips.
For more information visit: www.bitwig.com
Demo of Looptical Music Studio for iPhone, available from the App Store. For more information see: www.moocowmusic.com
Looptical is the complete music production solution for your iPhone. Record your musical ideas on the go, and mix them into a finished track there and then, or use them as the basis for a new project back at your studio.
Here's a quick peek at the upcoming Caustic 3 App from SingleCellSoftware
Demonstrating the power of the new synths and many tracks now available. The maker of this video put this track together in just 2 hours.
Image Line has announced the FL Studio Mac Public Beta is now available. This is a custom Crossover wrapped version of FL Studio for Mac OS X and so is bit-identical to the Windows installer.
This Bitwig Studio beta video demonstrates the unified modulation system in Bitwig Studio. Whether you're working with macro controls, setting up modulation devices (such as LFOs or envelope followers controlling plug-ins), or just assigning velocity to the filter in our virtual analog synth—assignments are all made using the same powerful but easy-to-use concept.
For more information visit: www.bitwig.com
Background video description:
Do you find yourself exploding with creativity but unsure of how to get it out? Think you'd do a bang up job making beats that would be blowing up, if only you knew how to get started? Well we've got a dynamite new tutorial for you beginners called "Your First 10 Minutes in Reason." Carlo Nuevo (M.Born) will take you from the first launch of Reason, through setup, and right up to mixing his first track complete with drums, synths, and vocals. It all happens in just 10 minutes and it'll get you making music in no time. We think you'll agree. This tutorial is da bomb.