Here are the details to this new Reason tutorial:
More info on Reason: http://www.propellerheads.se/products/reason/
Max Rehbein (aka Dorincourt) joins us for a guest video, showing you how to create an aggressive, hard hitting dubstep bass. Using the standard Reason devices, learn how to really get your sound to roar by using effects and how to make it sit well in the mix.
After this, you'll be able to make that love-it-or-hate-it dirty wobble bass we all know!
New video fully focused on dubstep, here are the details:
Dubstep. Is. Awesome. While some people may hear noise, we hear amazing musical genius. The aural creativity of Dubstep, and its embrace of inharmonic sounds, makes it the most recent member of the long-established Avant Garde community. There is a long history of avant garde musicians and thinkers promoting the concept of noise and non-instrumental sounds as MUSIC, much to the horror of their audience. But over the past century, changes in technology and music genres have primed listeners, allowing mainstream audiences to enjoy the beautiful noise of Skrillex, Bassnectar & the whole Dubstep movement.
Let us know what sorts of crazy ideas you have, about this episode and otherwise:
Tweet at us! @pbsideachannel (yes, the longest twitter username ever)
Email us! pbsideachannel@gmail.com
Hosted by Mike Rugnetta (@mikerugnetta)
Made by Kornhaber Brown (http://www.kornhaberbrown.com)

Samsara Cycle Audio tells us that Boxxy D is a VSTi for simulating the effect of a Mississippi Drum Machine.
They say that the plug-in also simulates Bass Drum instruments for use in many styles of music, especially Dubstep.
Features:
Bass and Treble EQ controls
Stomp EQ – controls EQ via velocity
Volume control
Envelope: Attack, Decay, Release
Style switch
Octave switch
Pricing and Availability:
Free.
More information:
Mike Tompkins has 'a little fun with a projector and Ableton Live, performing an a capella Skrillex Cinema & Santigold Disparate Youth remix.
DOWNLOAD THIS SONG FOR FREE! – http://miketompkins.bandcamp.com
Background details:
I decided to give myself a little challenge
for a long time i have heard that dubstep sounds like a dialup modem, so i decided to test if the modem could sound like dubstep
every sound is from the opening handshake, ill post the making of video in a few hours, there is no synth and no samples used, even the drums are all based on parts of the modem sound, the bass is pretty clearly shown in the intro from modem buzz to brostep wobble
about 4 total hours, with my hd280 pro, all live built in stuff, no 3rd party
http://k005.kiwi6.com/hotlink/8i03t12nbk/01_just_a_modem.mp3
iTunes: http://bit.ly/fB0L9V
Background information:
** Download the Arena Bass instrument, demonstrated in this video, along with our new free mega pack available on the XSSR Academy website – http://xssracademy.com/en/articles/free-mega-pack.html **
** We are giving away a whole bundle of packages with free Ableton Live projects, including Mars' Top 10 dubstep hit India Sleeping and the house tune called Pleasure; the Arena Bass instrument, and over one hundred bass samples and Massive presets. **
Many dubstep producers like to use Massive synth. You can hear its special sound in many tracks. I used to use this synth too, but later decided to make my own tool. In this video tutorial I'll show you the basic idea of making the instrument. Improve and refine this idea yourself for your own unique sound!
You should start with the creation of your dubstep bass. You can use the bass techniques from this video in your own tracks.
Watch the video in full to not miss any part of the creation process.
*** Please experiment and develop your own instruments, then Email – academy@xssrmusic.com – them to us and the best ones will be posted to our website! ***

Andrew Apanov from XSSRAcademy informs us about a new freebie for Ableton Live users:
We have JUST published something really cool. This is a free bundle of packages with over 100 dubstep bass samples, dozens of Massive presets (all samples and presents created and used by Mars), two full Ableton Life projects of Mars' tunes, including a track that was in Beatport Top 10, and an Ableton Live instrument.
The free Live downloads include:
Ableton Live project of the track "Pleasure" by Alex Kote
Full Ableton Live project of "India Sleeping" by Mars (the track was in Top 10 dubstep tracks on Beatport)
Free dubstep instrument "Arena Bass" for Ableton Live
12 dubstep subbass samples, created and used in his tracks by Mars
17 presets for NI Massive
20 unique NI Massive effects
63 original dubstep bass samples
Email registration is required. See the site to preview the downloads.
Music Iphone App demo of Dubstep Universe. Tilt the phone to change the direction of a sound, dubstep style. This is the updated version with more tracks, fx and wobble. Get it at the link below.
http://itunes.apple.com/au/app/dubstep-universe/id498407474?mt=8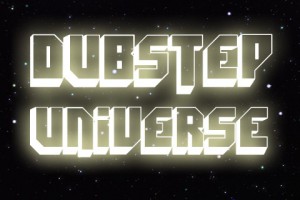 Blast through the universe at the speed of dubstep! Span a vast sea of stars with wobbles and sound effects that will take your dubstep production to the next level!
Featuring the one-of-a-kind Wobbleometer. Modulate your wobble base by just titling your phone. Tilt up for a tightly coiled high pitched bass or tilt it down for one of the slow grimy wobbles that started it all!
Turn on the ALL NEW Super Bass feature to rattle the walls! Also try out the glitch feature to really change up the rhythm of your song.
Feature Highlights
★ Universal Binary means one purchase and you own Dubstep Universe for your iPhone, iPad, and iPod touch!
★ Simple user-interface lets anyone become a professional sounding Dubstep DJ in just minutes!
★ High-Definition audio samples will make your party go wild!
★ The first ever Wobbleometer puts sound modulation at your fingertips! Just tilt and make it wobble!
★ Traverse the universe endlessly with a background of stars that moves with your music!
★ Glitch and Super Bass features bring the house down!
Music demo of Dubstep MS Pro connected to a Korg Kaoss Pad. I promise this is the last video I do with the Korg Kaoss Pad! I'm at a stage where I'm trying to work out new ways to make music. Along the way I'm experimenting with different ways to connect apps with external devices.
Download the app from the itunes store:
http://itunes.apple.com/us/app/dubstep-music-studio-pro/id524585951?mt=8