Here is a batch of electronic videos that we have come across recently, enjoy
http://youtu.be/p_XFUMXKeIQ
http://youtu.be/eoOIMoX5TVQ
Leave your thoughts if you like or dislike it
On Friday 18 November Front 242′s Patrick Codenys presents workshop 'How to build an EBM track' in Lille (France). The workshop is part of the "Children Of EBM" event featuring a Front 242 DJ-set (BE), Suicide Commando (BE), The Hacker (FR) and Khimaira (JAP). Place to be: Gare Saint-Sauveur in Lille (France) at 8 PM and also at the Krak in Avelgem (Belgium) so it seems.
More info to come
Compact Space – Push Push
The full length video for Push Push, directed by Danny Drysdale
Music video for the track "Alive" by Danish synth rock band Neotek.
The video was shot with a Canon EOS 5D mkII and edited in Final Cut Pro. Produced at no budget by the band with the help from good friends.
As we reported on earlier Chris Ruiz and Gio van Oli have left Steve Naghavi alone at the helm of And One in early June – so now it is time for the two renegade members Chris Ruiz and Gio van Oli to debut their new EBM project PAKT.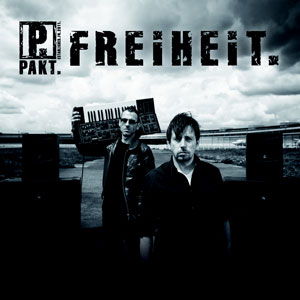 The Berlin-based duo is assigned to And One's former record label Out Of Line and the first single release "Freiheit" lands in the middle of August.
In addition to the b-side "Angriff" and the original version of the title track also includes two remixes from the record company colleagues in Formalin and Funker Vogt's Gerrit Thomas. In addition to this another version signed by Robert Görla (better known from DAF).
"Freiheit" is released August 12th via Out Of Line.
Track listing:
Freiheit
Angriff
Freiheit (Robert Goerl Remix by Robert Goerl of DAF)
Freiheit (Gummi-Drum-Remix by G.Thomas of Funker Vogt)
Freiheit (Freiheit und Gerechtigkeit Rework by Formalin)
Nice new synth/EBM video from Dekad
Dekad presents a new single taken from the Monophonic album: New Religion. The single contains two versions of New Religion, a remix of Don't Try by Neutral Lies and a previously unreleased track 'Ordinary Love' taken from the Monophonic recording sessions…A new video accompanies this digital single release.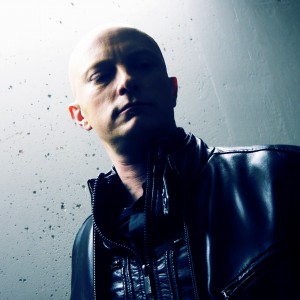 About the band:
Dekad was formed in 2000, at the time the band was composed of 4 people with similar influences (new wave, punk rock, electro pop, EBM, goth.) The lineup was made of JB, Seb, Yoyo and Manu: 2 guys with cheap keyboards, a singer and a guitar player. Dekad started playing live but soon realized that they could do things differently and JB decided to transpose the live demos on his computer which led to a total re-organization. Things became more serious and live sessions slowly left place to home studio sessions, and the band quickly turned to a trio. In 2003, Dekad sent a demo to BOREDOMproduct including the track 'Tell Me' that would be released in the "Synthetique" compilation. This was the start of a new collaboration: the next year JB and Member U-0176 from Celluloide started working on Dekad's debut album "Sin_Lab", based on the demos of the band. Sin_Lab was finally released in 2005, with a new version of "Tell Me", and other tracks such as "Dare" and "Club Devil". The album was very well received by the fans but got limited media coverage.
The trio returned in studio in 2006 to record their second album "Confidential Tears". From the sound of the first single "Dive" it was clear that Dekad was evolving and its music was now more solid and focused. The album was once again very well received amongst the fans of electronic pop, and gathered more interest in the media. After participating to the second BOREDOMproduct compilation "Auto-Reverse" in 2007, the band went into hiatus as it became harder for its member to find the time to compose together. In the meantime JB frequently joined Foretaste on stage as second keyboard player, and kept on writing new songs on his own.
As a new album fully took shape, JB decided in 2009 to reactivate Dekad, even as a solo act…Thirteen new tracks have been composed and recorded in the last few months. As always, member u-0176 produces this new album with JB. Its name is in line with the new lineup of the 'band': "Monophonic". The debut single, "So Sorry" is an emotional duet with Foretaste's singer.
http://youtu.be/GBXArN-FVNY
The brand new video and single from the Czech electro act Depressive Disorder. The new song is accompanied by the pictures taken from the upcoming live DVD.
The new EP will be released on May 30th on Czech Monpolrecords label in limited edition. The edited visual footage to the video was shot at the beginning of May at the gig in Brno where the whole concert was professionally recorded and will be released this autumn as the first official live DVD of Depressive Disorder.
Depressive Disorder have been around for ten years now. They have released 4 LPs, including the great "Chronicle of Fear" album in 2009. They are the only current dark electro band from the Czech Republic that can be heard on gigs and releases abroad.
At the end of 2009 the band experienced a personal earthquake when one of the founding members (and actually a half of the band) Radim Cap (keys, programming, production) left the project. However, the remaining member Patrik Lev (vocal, lyrics, programming) decided not to let the band die and put together a whole new lineup consisted of VeNa (keyboards, programming, pads), head of the now suspended EBM classic No Name Desire from Prague, and Ez on guitar. After several successful gigs e.g. with Rabia Sorda, In Strict Confidence or KMFDM, attracted by the fresh feel and drive of the band, Radim decided to join Depressive Disorder again.
http://youtu.be/PAUMv9b1vUQ
The new VNV Nation album "Automatic" will be released in September. The album has been in production for a while now as many Side-Line readers know by now. But it's official now, so no reason to fear for a delay. The band will be premiering some of the new songs at their show at the Nordstern Festival in Hamburg in July and snippets and previews will be posted online over the Summer.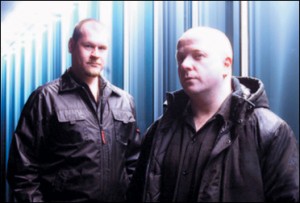 The 'Automatic' tour 2011-2012 will kick off in September 6th in Germany. The special guest on the tour will be Straftanz. Says the band: "This is a band who put on a great live show and are the right kind of people to be stuck in a bus for 4 weeks with when you have a voucher for therapist sessions that you need to use."
Nitzer Ebb needs no further introduction, but fact remains that Bon Harris and Douglas McCarthy with albums like, "That Total Age" and "Belief", in the late 1980s set the scene for EBM going forward, with their devotion to pounding bass rhythms. Having toured with Depeche Mode few doubt their impact on electronic music and after a break in the 1990s the band finally reunited and went on tour again in 2006. Last year the critically acclaimed album Industrial Complex came out and as of right now they are on a long European tour together with Die Krupps. As a special treat for fans both bands play jointly on stage and an exclusive mini album called Rhythm of the Machines can be obtained on site. Stereoklang met up with the band backstage and had a long chat about gear, the synth/EBM scene of today, the shift of label and how they still maintain a enthusiastic crowd everywhere they go.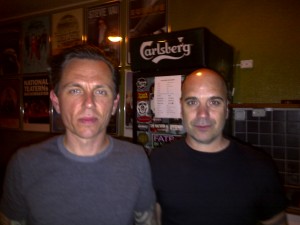 How has your new material been received and how did the collaboration with Die Krupps come about?
Well it is not technically all that much new material, but it has been laid out to fit our tour and the collaboration we have with Die Krupps. But we are of course pleased with the response we have received so far and our fans seems to like it. The idea of collaboration with die Krupps happened in November last year when we met each other in San Antonio, Texas. However we do have a long joint history together, so when Ralph contacted us in the studio with the idea of doing something jointly we were all for it.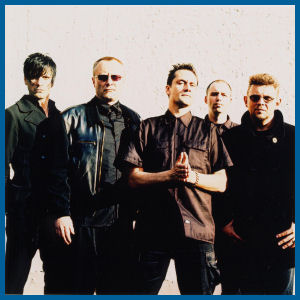 You are celebrating 30 years as a band next year, how do you work to continue excite existing and new fans?
The most important thing is honesty and be 100% true to what you do. We work hard to produce shows that match the expectations of our fans, but we are also very demanding on ourselves to deliver quality over quantity. You need to show on stage that – You mean it!
Dance Or Die prepare a comeback in June 2011 with their 6th (concept) album, "Nostradamnation". Tracks known so far include "Sleeping in your grave", "432000″, "Purgatory", "Empty hearts", "Northern Winter" and "Helios". The news was announced on the band's official website.
Dance or Die – remember their 1992 hit "Psychoburbia" – is an electronic band, formed in 1988 by the two Berlin residents Andreas Goldacker and Gary Wagner. Falgalas (born Heiko Duus) joined the band in 1993, first for live touring, later as full member. Chris L. (born Christian Lorenz) joined in 1998, so far only for live performances.
Their first, eponymously-titled mini album was the first release ever of Berlin-based label Machinery. After the label's demise, they signed with Polydor in 1997. But after one album ("Dehumanizer") that partnership ended. 2001 saw the release of their final (until now) album "Schlafende Energie" on Synthetic Symphony. For the new album the band has joined hands with Out Of Line. (Via SL)
V2A Immortal – (OFFICIAL MUSIC VIDEO) – (2011)
British-German V2A, consisting of Kevin Steward and Ines Lehmann, has on their two previous albums delivered a dancefloor friendly mix of cyber-influenced electro, EBM and more industrial noises.
The project was born as a trio (along with Matthew Hawkes) at the beginning of the millennium, and made ​​his debut through Trisol Music Group in 2002 with the album "EBM".
Now the duo returns with new album 'Machine Corps, which under the record label's press release presents a more mature, darker and more elaborate sound than before.
V2A – MACHINE CORPS – SONG IMMORTAL
OUT on 29th April 2011 NOITEKK / BLACKRAIN
Pre-Order @ www.emmo.biz
www.v2a.co.uk