Here's a teaser from Skinny Puppy
Hello friends!
I decided to make cutting-snippet from the upcoming album Skinny Puppy – "Handover". It will be released October 28, 2011.
Enjoy!

Tracklist:

01 Ovirt
02 Cullorblind
03 Wavy
04 AshAs
05 Gambatte
06 Icktums
07 Point
08 Brownstone
09 Vyrisus
10 Village
11 NoiseX

Pre-order the album for you here http://www.amazon.de/s/275-1987046-7605069?ie=UTF8&search-type=ss&tag…
"Freihet" is the name of their debut, enjoy
The first video clip from Electro-veterans Chris Ruiz and Gio van Oli, now better known as PAKT.
Director Golo Schultz
AD Max Nadolny
DoP Garth von Glehn
Producer Lasse Scharpen
Production Design Jan Reider
Make-up Simi Schuchert
Model Charmie Pfeffer
PAKT Chris Ruiz & Gio van Oli
After last year's international breakthrough, with the already classic YouTube video for the song "Pong", which to date has close to 3 million views, the German electro/EBM band Eisenfunk is now ready to present their fourth album "Penta Funk ", the sequel to last year's" 8-bit ". Electro-industrial-Eisenfunk trio, consisting of Michael Mayer, Arthur Stauder and Toni Schulz picked up by record label Danse Macabre in 2009, which released the band's second album "Schmerzfrequenz".
The debut in 2007 through the self-titled album "Eisenfunk", released by the record company Biohazzard Records, who also made the releases, including Inline.Sex.Terror and British V2A.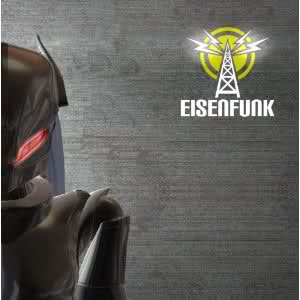 Track list:
Introludiom
Pentafunk
Pestilenz
Prehistorical
Neandertal
Traditional
Taiko
Jericho
Vampire Hunt
Eiszeit
Funk´n Base
Uncle Sam Needs You
Camperglück
Jinglefunk
Pentafunk (Pentafuck RMX)
Pentafunk (RMX by Bodyharvest)
"Penta Funk" released September 6 through Danse Macabre Records.
Here is a batch of electronic videos that we have come across recently, enjoy
http://youtu.be/p_XFUMXKeIQ
http://youtu.be/eoOIMoX5TVQ
Leave your thoughts if you like or dislike it
On Friday 18 November Front 242′s Patrick Codenys presents workshop 'How to build an EBM track' in Lille (France). The workshop is part of the "Children Of EBM" event featuring a Front 242 DJ-set (BE), Suicide Commando (BE), The Hacker (FR) and Khimaira (JAP). Place to be: Gare Saint-Sauveur in Lille (France) at 8 PM and also at the Krak in Avelgem (Belgium) so it seems.
More info to come
Compact Space – Push Push
The full length video for Push Push, directed by Danny Drysdale
Music video for the track "Alive" by Danish synth rock band Neotek.
The video was shot with a Canon EOS 5D mkII and edited in Final Cut Pro. Produced at no budget by the band with the help from good friends.
As we reported on earlier Chris Ruiz and Gio van Oli have left Steve Naghavi alone at the helm of And One in early June – so now it is time for the two renegade members Chris Ruiz and Gio van Oli to debut their new EBM project PAKT.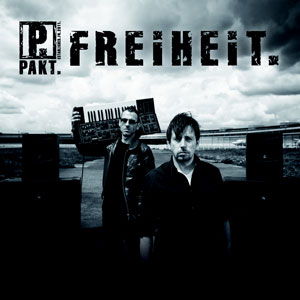 The Berlin-based duo is assigned to And One's former record label Out Of Line and the first single release "Freiheit" lands in the middle of August.
In addition to the b-side "Angriff" and the original version of the title track also includes two remixes from the record company colleagues in Formalin and Funker Vogt's Gerrit Thomas. In addition to this another version signed by Robert Görla (better known from DAF).
"Freiheit" is released August 12th via Out Of Line.
Track listing:
Freiheit
Angriff
Freiheit (Robert Goerl Remix by Robert Goerl of DAF)
Freiheit (Gummi-Drum-Remix by G.Thomas of Funker Vogt)
Freiheit (Freiheit und Gerechtigkeit Rework by Formalin)
Nice new synth/EBM video from Dekad
Dekad presents a new single taken from the Monophonic album: New Religion. The single contains two versions of New Religion, a remix of Don't Try by Neutral Lies and a previously unreleased track 'Ordinary Love' taken from the Monophonic recording sessions…A new video accompanies this digital single release.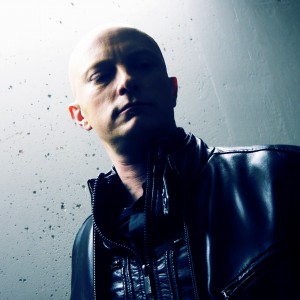 About the band:
Dekad was formed in 2000, at the time the band was composed of 4 people with similar influences (new wave, punk rock, electro pop, EBM, goth.) The lineup was made of JB, Seb, Yoyo and Manu: 2 guys with cheap keyboards, a singer and a guitar player. Dekad started playing live but soon realized that they could do things differently and JB decided to transpose the live demos on his computer which led to a total re-organization. Things became more serious and live sessions slowly left place to home studio sessions, and the band quickly turned to a trio. In 2003, Dekad sent a demo to BOREDOMproduct including the track 'Tell Me' that would be released in the "Synthetique" compilation. This was the start of a new collaboration: the next year JB and Member U-0176 from Celluloide started working on Dekad's debut album "Sin_Lab", based on the demos of the band. Sin_Lab was finally released in 2005, with a new version of "Tell Me", and other tracks such as "Dare" and "Club Devil". The album was very well received by the fans but got limited media coverage.
The trio returned in studio in 2006 to record their second album "Confidential Tears". From the sound of the first single "Dive" it was clear that Dekad was evolving and its music was now more solid and focused. The album was once again very well received amongst the fans of electronic pop, and gathered more interest in the media. After participating to the second BOREDOMproduct compilation "Auto-Reverse" in 2007, the band went into hiatus as it became harder for its member to find the time to compose together. In the meantime JB frequently joined Foretaste on stage as second keyboard player, and kept on writing new songs on his own.
As a new album fully took shape, JB decided in 2009 to reactivate Dekad, even as a solo act…Thirteen new tracks have been composed and recorded in the last few months. As always, member u-0176 produces this new album with JB. Its name is in line with the new lineup of the 'band': "Monophonic". The debut single, "So Sorry" is an emotional duet with Foretaste's singer.
http://youtu.be/GBXArN-FVNY
The brand new video and single from the Czech electro act Depressive Disorder. The new song is accompanied by the pictures taken from the upcoming live DVD.
The new EP will be released on May 30th on Czech Monpolrecords label in limited edition. The edited visual footage to the video was shot at the beginning of May at the gig in Brno where the whole concert was professionally recorded and will be released this autumn as the first official live DVD of Depressive Disorder.
Depressive Disorder have been around for ten years now. They have released 4 LPs, including the great "Chronicle of Fear" album in 2009. They are the only current dark electro band from the Czech Republic that can be heard on gigs and releases abroad.
At the end of 2009 the band experienced a personal earthquake when one of the founding members (and actually a half of the band) Radim Cap (keys, programming, production) left the project. However, the remaining member Patrik Lev (vocal, lyrics, programming) decided not to let the band die and put together a whole new lineup consisted of VeNa (keyboards, programming, pads), head of the now suspended EBM classic No Name Desire from Prague, and Ez on guitar. After several successful gigs e.g. with Rabia Sorda, In Strict Confidence or KMFDM, attracted by the fresh feel and drive of the band, Radim decided to join Depressive Disorder again.
http://youtu.be/PAUMv9b1vUQ
The new VNV Nation album "Automatic" will be released in September. The album has been in production for a while now as many Side-Line readers know by now. But it's official now, so no reason to fear for a delay. The band will be premiering some of the new songs at their show at the Nordstern Festival in Hamburg in July and snippets and previews will be posted online over the Summer.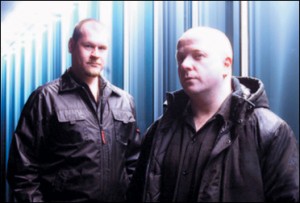 The 'Automatic' tour 2011-2012 will kick off in September 6th in Germany. The special guest on the tour will be Straftanz. Says the band: "This is a band who put on a great live show and are the right kind of people to be stuck in a bus for 4 weeks with when you have a voucher for therapist sessions that you need to use."