BECOME A PRO TOOLS BEAT GURU IN UNDER AN HOUR
Want a crash course in creating and manipulating beats in Pro Tools? Well, Pro Tools master Russ Hughes shows you how in this power packed micro tutorial series focused on creating and transforming beats in Pro Tools. Filled with tons of cool tips and tricks as well as practical examples, this series is a "no brainer" for anyone just getting started with beats in Pro Tools.
Russ takes you step by step showing you things like how to make beats using Boom and MIDI, getting your virtual instrument sounds down onto audio tracks, how to use basic effects to transform the stock sounds and extract grooves from one beat and then use them on other beats to lock their grooves together. Russ also shows you how to pitch shift beats, use gates and side chains to create fantastic new electro drum beats, how to destroy beats and mash them up as well as slice beats and rearrange them using Structure FREE.
If you're starting out with Pro Tools or just want some great tips and tricks on creating and manipulating beats, look no further. Become a Pro Tools Beat Guru today…
Product Highlights 8 tutorials / Almost 1 hour total runtime For all beginner to intermediate Pro Tools users Shot with Pro Tools 10, but info works with Pro Tools 8 & 9 as well. Tutorials written by AIR Users Blog founder and Pro Tools wizard Russ Hughes
MovBeats is a funny and a little crazy app which allows you to create video clips easily and quickly, catching them in the surrounding space.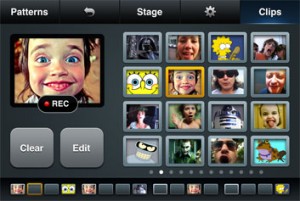 MovBeats app is an easy in use video sequencer for iPhone™.
Record short clips with the iPhone camera.
Put the clips on the sequencer line to create video beats.
Play with the patterns and record a movie.
Share created movie with your friends on your favorite social networks.
Jörg Piringer has released RealBeat, a sampler app for iOS that enables you to record sounds and create rhythms out of them.
Record your voice, your fridge, your neighbour's dog or let your iPhone or iPad speak and make rhythms out of the sounds immediately.

RealBeat concentrates on simplicity and fast results. No steep learning curve or cluttered screens! Get creative in an instant!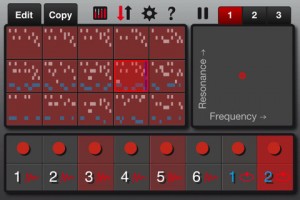 RealBeat features
Sampler (record sounds easily).
Text to Speech (let your device speak for you).
Modify the sound (pitch, reverse, distortion, reverb, …)
Sequencer (make rhythms).
Patterns (modify the rhythm easily).
Live effects (manipulate in realtime).
Mixer.
Export sounds to other apps via Audio Copy.
Export sounds to your computer via iTunes.
Works with internal microphone.
RealBeat for iOS 4.0 or higher is available to purchase for $1.99 USD.
You can beat reality! Record your voice, your fridge, your neighbour's dog or let your iPhone or iPad speak and make rhythms out of the sounds immediately.
RealBeat concentrates on simplicity and fast results. No steep learning curve or cluttered screens! Get creative in an instant!
RealBeat is a sampler that enables you to record sounds and create rhythms out of them. It also features an easy way to let your device speak and use the sound as a source material for rhythms and loops.
website:
http://apps.piringer.net/realbeat
Here's a new video covering the exciting area of beat juggling.
"Many of the topics we cover on this site end up touching on controllerism, or the musical manipulation of music with controllers. It seemed strange then, that we dont have more tutorials that help develop fundamental techniques and improve DJ's music chops. Well, starting now – it's time to end the dry spell and bring you the 2nd installment of controller essentials, which I hope to grow into a cannon of fundamentals useful for building a solid music repertoire.  Let us know in the comments what you think of the concept and topics that might help!"
"This month our resident rhythm expert, Ryan Lucero-  a professional drum instructor and performer, brings us another set of lessons on ways to improve your time and rhythm. Last month's metronome basics provided a solid foundation for daily practice and now we dive into 3 specific voices that can be used in a set."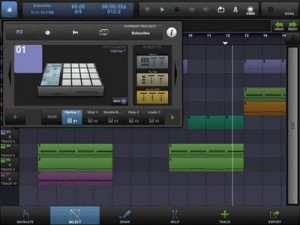 "NEW FEATURES:
– Native iPad interface
– Support for MIDI controllers through CoreMIDI, with MIDI learning and templates
– Instruments parameters automations (LFOs, envelopes, pads settings, etc.)
– MIDI export improved with Control Change (MIDI CC) messages
– New Master track with volume, pan, and 3 FX slots
– Audio input monitoring while recording
– New "Note Repeat" mode
– Pad copy & paste on the drum machine
– Improved memory management
– Info window for monitoring CPU, memory usage, battery and controlling the audio device
– SoundCloud API now uses OAuth2
– Reduce application binary size
– Add support for bluetooth speakers and headphones (A2DP compliant)
– Many improvements in every aspect of the application"
BeatMaker 2: the most advanced mobile music workstation.
Combining music production tools that were behind the success of countless artists, BeatMaker 2 is a powerful, easy-to-use composition interface for amateurs and professionals alike. Build your own virtual home-studio, create multiple instruments and connect them to a full-range of audio effects.
Compose, record, arrange and transform your ideas into complete songs, ready to be shared with others. Import your own sounds or use the sound library provided: more than 170 high-quality instrument and drum presets from synthesizers to realistic orchestral sounds. You can even import songs from your iPod library! Connect your MIDI accessories for an external control of BeatMaker's instruments, effects and mixer, ideal for home-studio productions and live performances.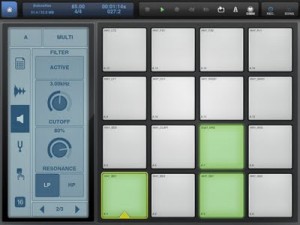 BeatMaker 2 is an universal application, with specifically designed interfaces for iPad and iPhone platforms.
Forge Audio Designs has released a free drum replacement tool for Windows, BEAT to MIDI:
BEAT to MIDI will be the first VST release from Forge Audio Designs. BEAT to MIDI is a fast acting, low overhead Beat Detection and Drum Replacement tool which producers and musicians can implement to extract MIDI data from Drum loops.
BEAT to MIDI allows for the correction of poorly captured or performed drum recordings after the recording session has taken place
BEAT to MIDI uses sophisticated algorithms to identify each drum hit (or transient) in the time domain. Once this point is detected, MIDI data can be used to trigger replacement drum samples to alleviate poor quality recordings and/or timing errors
Features:
Detection of drum strikes and output of detections to a (defined) single MIDI note
Supervised Pattern Matching system to identify drum instruments
Detection of drum strikes and drum instruments with output of detections to appropriate (General MIDI defined) MIDI notes
Automatic ratio settings to allow easy settings of thresholds
Note:
BEAT to MIDI is a PC Only VST 2.4 Plug-in and must be used in a compatible VST Host.
BEAT to MIDI has been tested within Cubase 5/6 under Windows 7 but Forge Audio Designs cannot ensure full compatibility with other hosts and Operating Systems at this time.
Sorry about the commercial in the beginning:
Turning the modular into a drum machine, all sounds and rhythms created using just the modular, no processing, fx or midi. Sequenced using dividers and logic, no noise source used.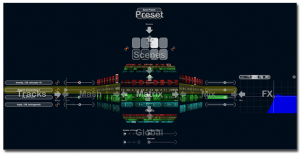 Steinberg today releases LoopMash, a mind-blowing music app for creatively mixing and rearranging beats, tunes and effects. Now available for your iPhone and iPod touch, this inspiring mobile instrument lets you choose from over 40 presets and 250 addictive loops ranging all the way from ethno to disco.
With its innovative approach to mixing music, LoopMash simultaneously merges up to four two-bar loops by matching and replacing comparable elements. By using the included studio-grade effects, you can easily spice up your performance and make your music sound even gnarlier.
Quality content, intuitive control and 3-D navigation for effortless page browsing make this app a must-have for party-goers, music aficionados and pretty much everyone in between.
Key Features
More than 250 addictive audio loops included
Over 40 presets to get you started right away
Intuitive 3-D swipe-page navigation
Load and play with up to 4 loops per scene
8 scenes available per preset
4 studio-grade effects for more sound control
Loopmash at the iTunes App Store