ChipBeat "POLYGUN" (preview) // KORG Poly-800 & Novation Drumstation Demo track
(Trier Juni 2013)
About the drum machine:
64 Patterns in 8 banks of 8.
Selectable 8, 16 or 32 steps per pattern with half, normal and double speed timing scales.
Adjustable instrument volume, decay and pitch on per step basis.
Dual channel architecture with wide range of retro and unique preset sounds generated by a scripted synthesis engine.
255 digitally synthesized chip sounds, consisting of 223 presets and 32 user generated patches.
8 Levels of live undo on each pattern.
8 Songs with 128 pattern selections.
Clear, Copy and Paste 8, 16 or 32 steps between patterns.
EEPROM based storage of all patterns and user data, with SYSEX backup.
The DCM8 is presented in a powder coated steel case with a CNC punched royal blue anodized aluminium front panel and white silk screen legend. The control layout has been designed to be compact and functional with eight main step editing and selection buttons, mode function buttons, an encoder knob for parameter adjustment and undo / redo buttons for ease of editing as well as live performance pattern modification. A 16 x 2 black & white negative LCD provides status information and menus for editing sounds and changing options.
A diverse range of chip tune sounds have been recreated by an old school programmer of commercial game sound engines from Gameboy and ZX Spectrum days, mixed with modern FM synthesis, digital filtering and adjustable DAC bit masking for manic distortion effects. Step sequencing also allows for pitch and decay parameters to be edited on a per step basis, and as the sounds are produced by formulas and micro-coded sequences this allows for greater sonic flexibility rather than just tweaking the pitch of a sample. Included is the ability to generate upto 32 custom sounds via a simple yet expressive editor and utilise the sounds within programmed sequences.
Brief demonstration of some new sounds added to firmware.
A song that Aizerowe has worked on tor a while in CyberTracker 1.01 It's a cover and a personal interpertation of the theme music in the Hobbit. Witch a touch of chiptune
Chip tune version of Daft Punk's Tron Legacy:
"I loved the Tron films and Daft Punk, so I figured why not do a chiptune version


BTW I made this with the sunvox app on my iPod, not my computer!"
—-Download Link Below—–
Tron Legacy Chiptune (FLAC):
http://www.mediafire.com/?nzhpyl7grro4lf0
The retro drum synth Pixitracker has become even more retro with nice arcadish graphics, check it out in the video above
New visualizer in the new PixiTracker v1.2.2 for Android
https://play.google.com/store/apps/details?id=nightradio.pixitracker
iOS version is on the way.
PixiTracker is a simple and fun tool to quickly create musical sketches, chiptunes and sound experiments. Without requiring a lot of musical knowledge!
Can only wish they had also added Morrissey´s vocals to the track – that would have been awesome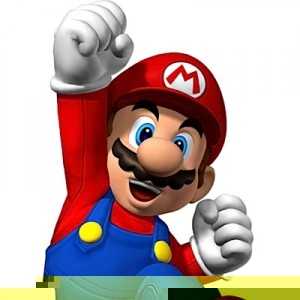 The Smiths – This Charming Man
Original video above
PixiTracker is a simple and fun sample based tracker with minimalistic pixel interface.
It is portable application, available for iOS (iPhone, iPad), Android, OSX, Windows, Linux, Windows Mobile (WinCE) and other systems.
Official page: http://www.warmplace.ru/soft/pixitracker/
Key features:
unlimited number of patterns;
several packs with unique sounds;
MIDI keyboard support;
export to WAV;
iOS: iTunes File Sharing;
iOS: audio copy/paste;
iOS, Android: Mic/Line-in recording.
I have not seen any video featuring this little nice app that is available for free on AppStore for the iPad/iPod. So I decided to make one, check it out below:
This is a really nice little 8bit drum app with several drum patterns and accompanying chip tunes. In the video I have not tried to do any performance drumming just showing what some of the sounds sound like, so please excuse out of sync drumming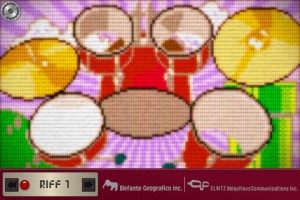 And best of all it is absolutely free
♬ 24 drum kit appropriate for 80′s Video game console,Home computer,Vintage Drum Machine,Rhythm Machine
(NES/FC,GENESIS/MD,GB-DBG,ATARI2600,C64,TR808/909,VL-1,Simmons SDS-V etc)
♬ 24 drum sets that is appropriate for Soul, Funk, R&B, and HIP HOP are prepared.
♬ 24 lesson riffs are collected.
♬ The drum can be played according to the accompaniment of iPod if it starts after it reproduces with iPod.
♬ Spec:
– Collection drum kit 24
– Collection lesson riff 24
* When the sound doesn't become it even if touching, it might be a manner mode as for the drum.
* Please confirm the volume setting of "Ring tone" by "Sound" of "Setting" application program when the lesson riff rings and it doesn't sound the drum.
Make a Classic Chip Tune Videogame Sound (Deadmau5 and Madeon Style) in NI Massive!:
"I got a few requests asking how to get that classic N64-ish sound so I decided to make a video on it. This patch is great for adding fills into your songs as shown by Madeon in many of his hits. Deadmau5 also used this chip tune sound in his track, "Meowtingtons Hax More". I personally love this sound, though I have not yet been able to use it in my tracks… (I'm sure I will when I need to fill in my high frequencies with something)."
Good old days

A short demo of our Apple ii D.M.S. Drummer Chipmusic drum machine software.
BUY IT HERE: http://8BITWEAPON.COM/store.htm
Apple II DMS Drummer Software
by MJ Mahon & 8 Bit Weapon
Introducing the amazing DMS Drummer for Apple II personal computers! The DMS Drummer is the only wavetable based Drum Sequencer for the Apple //e, IIc, IIc+, and IIGS computers. It comes complete with 8 drum sounds: Bass, Snare, Rim Shot, Hand Clap, Tom, Hat Open, Hat Closed, and Lazer. DMS Drummer also has a massive sequencer built-in for song writing or just some creative noodling. The DMS Drummer monophonic sequencer patterns have 16 spaces. You can create up to 16 unique drum patterns and arrange them into 256 available arrangement slots. Each drum sound can also be re-pitched or "tuned" to the users preference inside the "Tone" section of any pattern. For example, you can take the single tom sound and create a rich sequence of multiple toms in various pitches like in our demo song. Each song sequence can be saved on disk as well for safe keeping.
Features: 8 Drum Sounds (tune-able)
16 Programmable Patterns
256 Arrangement Slots for Patterns Programmable Tempo
Saves your work
3 Demo Sequences by 8 Bit Weapon & ComputeHer
Requirements: Apple //e, IIc, IIc+, or IIgs computer with 80-column capability
5.25″ floppy disk drive
Monitor.
For more info please visit us at
http://www.8bitweapon.com
http://www.computeher.com