It's Friday ain't it? So here's some chip party music….
French language interview with Atari ST chiptuner Dma-Sc.
However quite worthwhile watching anyhow

If you where observant looking at the video on the previous post you saw "nanoloop" on the T-shirt on the guy using the Gameboy. Now, nanoloop is not only for Gameboy but also for iPhone. It's a really nice little Tracker like sequencers with it's build in FM-synth and sampler. As the sound quality from the iPhone is really good nanoloop benefits from that to, compared to the Gameboy sound card. But I guess you could argue that the lack of sound quality is a feature. Anyway once you learned your way around you can quickly come up with some grooves/patterns. And the sequence those patterns into a song just like you do in any Tracker.

Get it in iTunes AppStore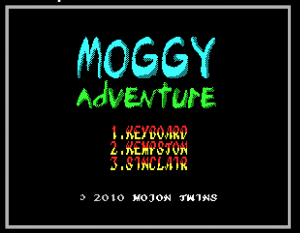 Southern California DJ and producer Daemon Chadeau will release This Is Meower Noise, the debut album from his Pixelpussy power noise project, June 25 on the MoonSlave Radio label. In addition to eight original tracks, the album features five remixes from the likes of ESA, Bioassay and Code 000. Visit the links for more information and sample tracks.
http://www.myspace.com/djdaemonchadeau
Canadian video game programmer and synth musician Brad Smith has with his Moon8 project created a note-by-note cover version of the whole album in an 8-bit NES video game style.
The whole thing was sequenced in FamiTracker and the sound rendered with NSFplug. Final editing was done in Audacity.
You can download the album as a zip file of MP3s from the Moon8 website, where you'll also find YouTube links to the songs. Enjoy.
Judson "Tettix" Cowan has made a 3 part series of "how to" videos to make chip tunes/C64 glitches, "Fake 'n' Bake Chiptunes" .
[youtube=http://www.youtube.com/watch?v=dYs0-BubNRc]
[youtube=http://www.youtube.com/watch?v=H40pF6wUW5g&feature=related]
[youtube=http://www.youtube.com/watch?v=hr1oMNShPCs&feature=related]
…it is awesome, taking you back to the 80′s ni no time
Speak french, than make sure to see the Chip tune documentary below, well it's cool even if you don't understand it, LOL
[youtube=http://youtube.com/watch?v=EQjzNMTGFSs]