Can only wish they had also added Morrissey´s vocals to the track – that would have been awesome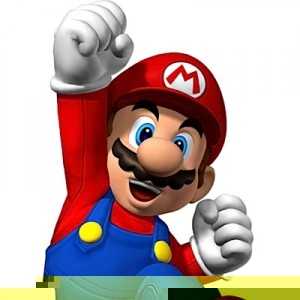 The Smiths – This Charming Man
Original video above
PixiTracker is a simple and fun sample based tracker with minimalistic pixel interface.
It is portable application, available for iOS (iPhone, iPad), Android, OSX, Windows, Linux, Windows Mobile (WinCE) and other systems.
Official page: http://www.warmplace.ru/soft/pixitracker/
Key features:
unlimited number of patterns;
several packs with unique sounds;
MIDI keyboard support;
export to WAV;
iOS: iTunes File Sharing;
iOS: audio copy/paste;
iOS, Android: Mic/Line-in recording.
I have not seen any video featuring this little nice app that is available for free on AppStore for the iPad/iPod. So I decided to make one, check it out below:
This is a really nice little 8bit drum app with several drum patterns and accompanying chip tunes. In the video I have not tried to do any performance drumming just showing what some of the sounds sound like, so please excuse out of sync drumming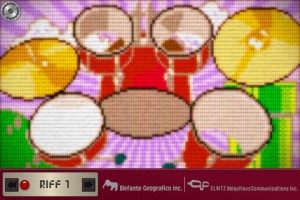 And best of all it is absolutely free
♬ 24 drum kit appropriate for 80′s Video game console,Home computer,Vintage Drum Machine,Rhythm Machine
(NES/FC,GENESIS/MD,GB-DBG,ATARI2600,C64,TR808/909,VL-1,Simmons SDS-V etc)
♬ 24 drum sets that is appropriate for Soul, Funk, R&B, and HIP HOP are prepared.
♬ 24 lesson riffs are collected.
♬ The drum can be played according to the accompaniment of iPod if it starts after it reproduces with iPod.
♬ Spec:
– Collection drum kit 24
– Collection lesson riff 24
* When the sound doesn't become it even if touching, it might be a manner mode as for the drum.
* Please confirm the volume setting of "Ring tone" by "Sound" of "Setting" application program when the lesson riff rings and it doesn't sound the drum.
Make a Classic Chip Tune Videogame Sound (Deadmau5 and Madeon Style) in NI Massive!:
"I got a few requests asking how to get that classic N64-ish sound so I decided to make a video on it. This patch is great for adding fills into your songs as shown by Madeon in many of his hits. Deadmau5 also used this chip tune sound in his track, "Meowtingtons Hax More". I personally love this sound, though I have not yet been able to use it in my tracks… (I'm sure I will when I need to fill in my high frequencies with something)."
Good old days

A short demo of our Apple ii D.M.S. Drummer Chipmusic drum machine software.
BUY IT HERE: http://8BITWEAPON.COM/store.htm
Apple II DMS Drummer Software
by MJ Mahon & 8 Bit Weapon
Introducing the amazing DMS Drummer for Apple II personal computers! The DMS Drummer is the only wavetable based Drum Sequencer for the Apple //e, IIc, IIc+, and IIGS computers. It comes complete with 8 drum sounds: Bass, Snare, Rim Shot, Hand Clap, Tom, Hat Open, Hat Closed, and Lazer. DMS Drummer also has a massive sequencer built-in for song writing or just some creative noodling. The DMS Drummer monophonic sequencer patterns have 16 spaces. You can create up to 16 unique drum patterns and arrange them into 256 available arrangement slots. Each drum sound can also be re-pitched or "tuned" to the users preference inside the "Tone" section of any pattern. For example, you can take the single tom sound and create a rich sequence of multiple toms in various pitches like in our demo song. Each song sequence can be saved on disk as well for safe keeping.
Features: 8 Drum Sounds (tune-able)
16 Programmable Patterns
256 Arrangement Slots for Patterns Programmable Tempo
Saves your work
3 Demo Sequences by 8 Bit Weapon & ComputeHer
Requirements: Apple //e, IIc, IIc+, or IIgs computer with 80-column capability
5.25″ floppy disk drive
Monitor.
For more info please visit us at
http://www.8bitweapon.com
http://www.computeher.com
Experimental synth for iOS.
http://www.warmplace.ru/soft/ios/
PixelWave is an experimental synth with old school pixel interface.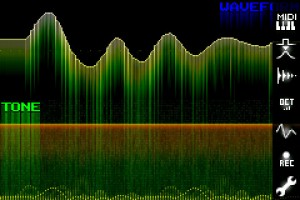 Key features:
• multitouch arpeggiator;
• it is possible to draw waveform and play it at the same time;
• recording;
• export to WAV (via iTunes File Sharing);
• copy to pasteboard;
• nine predefined waveforms;
• changeable number of octaves (from 2 to 6);
• Low-Pass filter (smoothing);
• MIDI IN support.
PixiTracker is what you need! It is a simple and fun tool to quickly create musical sketches or chip tunes. Without requiring a lot of musical knowledge!
PixiTracker is a simple and fun sample based tracker with minimalistic pixel interface.
It is portable application, available for iOS (iPhone, iPad), OSX, Windows, Linux, Windows Mobile (WinCE) and other systems.
Official page: http://www.warmplace.ru/soft/pixitracker/

Features:
* 16 sounds per song;
* unlimited number of patterns;
* five packs with unique sounds;
* MIDI keyboard support;
* export to WAV;
* audio copy/paste;
* iTunes File Sharing;
* true warm pixel interface!
Get a lot of fun using PixiTracker together with SunVox, PixelWave or SpectrumGen iOS synths!
Rytmik Retrobits is an application for creating rhythmical and melodic themes and for composing whole songs. Its user interface blends the fast and well-arranged interface of classic drum machines with flexible pattern interface of popular trackers and with modern sound library. It contains more than 180 carefully selected authentic retro sound samples of electronic drums, percussions, bass, melodic instruments and effects from 8-bit and 16-bit computers and classic consoles.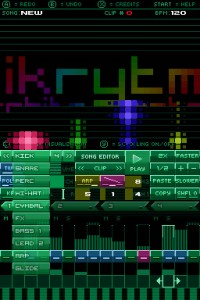 With Rytmik Retrobits you can quickly and easily create the basic building stone – an audio clip. It consists of musical notations for up to four instruments that you may transpose, select their location in the stereo field, and modify their volume, reverse, shuffle (rhythm twist) and polyphony (with extended polyphony handling), chorus/widening stereo effect, echo and arpeggiator. You may arbitrarily combine up to 128 such clips in four tracks and create complex pieces of music. Moreover, you have a collection of 10 pre-made compositions at your disposal from which you may quickly compose your own pieces.
Available in the Nintendo DS shop
Brief demonstration of some new sounds added to firmware.
"DCM8 Digital Chiptune Drum machine, born from a desire to have chip music sounds in an easy to use studio desk sequencer and live performance package after wearing out our Gameboys with manic button bashing, and also wanting a few other sound styles thrown in for good measure."
64 Patterns in 8 banks of 8.
Selectable 8, 16 or 32 steps per pattern with half, normal and double speed timing scales.
Adjustable instrument volume, decay and pitch on per step basis.
Dual channel architecture with wide range of retro and unique preset sounds generated by a scripted synthesis engine.
255 digitally synthesized chip sounds, consisting of 223 presets and 32 user generated patches.
8 Levels of live undo on each pattern.
8 Songs with 128 pattern selections.
Clear, Copy and Paste 8, 16 or 32 steps between patterns.
EEPROM based storage of all patterns and user data, with SYSEX backup.
MIDI input and output.
The oscillator has all traditional waveforms and a selection of 4bit wave tables, samples, generative algorithms and frequency modulation available. Noise source includes multiple different types of PRNG (pseudo random number generator) and wave formulations, and control is available over frequency, volume, and sweeping of those parameters. An LFO is also included which is routable to all parts of the synthesis engine, with selectable waveform, frequency, depth and re-triggering options.
"a little demo tune (NINTENDO DS) with KORG DS-10 software and recorded with Cubase in Trier 2011 by CHIPBEAT"