December 18, 2012 · Posted in
Uncategorized
·
Comments Off

on Deep House Synths – Reason Combinator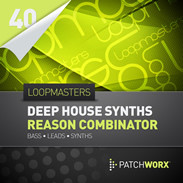 Loopmasters has launched Deep House Synths Reason Combinator, a new sound library for Propellerhead Reason.
Patchworx 40 – Deep House Synths for Reason features 65 Combinator patches for Propellerheads, Reason 6 and features cutting edge sounds for all modern styles of Deep House produced exclusively for Loopmasters by Dan Larson.

Dan has created an incredible sonic palette of sounds with clever routing using many of Reason's inbuilt Synths and Fx including Thor, Maelstrom, Subtractor making use of Unison modes to gain add the character and richness, imperative for Deep House Genres.
The soundset costs £14.95 GBP.
April 22, 2012 · Posted in
Uncategorized
·
Comments Off

on How to build a bass amp combinator
Propellerhead's product specialist James Bernard follows up our guitar amp combinator video by showing you how you can build a great sounding bass amp combinator in Reason too. By gaining individual control over the bass' low and high frequencies, James can apply unique compression and EQ to the tone and take the bass sound from a dull thud to a crunchy punchy monster.
Link to this bass combinator patch:
http://www.propellerheads.se/stuff/bass-amp-rig.zip
March 13, 2012 · Posted in
Uncategorized
·
Comments Off

on Reason tutorial – How to Easily Make Complex Sounds with Combinators
Propellerhead's product specialist James Bernard shows you how to use the Combinator to control multiple parameters on a Reason synth to give you quick access to complex sound manipulation. Assign a few knobs and buttons and you'll be able to quickly morph your sounds on the fly in your music!
Download linke of James' Combinators:
http://www.propellerheads.se/stuff/RSD6.zip
February 21, 2012 · Posted in
Uncategorized
·
Comments Off

on Review: Massive beats from Nuclues SoundLab – Celluloide Beats

Time again for a review here at Steelberry Clones – this time we have taken a closer look at Nucleus SoundLabs' new Reason Refill called Celluloide Beats.
To begin with Celluloide Beats consists of around 50 (x8) or so Combinator patches and associated sounds recreated as REX-files. Due to the way they are built they may easily be run in anything from 60/70 BPMs up to 270 > or so BPMs – it will still sound great. To get an overview of what you are getting I would loosely categorize it as multi-sampled drums, beats and percussions into a massively unique and powerful mix of rhythms and sounds that would easily fit into dubstep, electro, house, techno type music, but I would not limit it to that since there are several intriguing ambient type sounds with a real sci-fi / cinematic approach to them.
A good thing with the CMBs are that they are very easy to work with, partly because each CMB is more or less a full mix in itself with limited need for further mixing and mastering, and partly because they are using fairly common rhythms meaning that the tempo and the sequenced beats are not overly experimental. Each Combinator patch in a Celluloid Beats contains 8 loops – 1 original loop and 7 creative loop remixes. This is achieved, according to Nucleus, by using the Slice Edit Mode on Dr. OctoRex to change filtering, decay, volume and more on a per-step basis for each loop. Going farther than that, unique FX are added to each patch which are used to effect specific loop slices – so each slice in a loop can have a different distortion, filtering or delay. The resulting loop remixes sound incredibly complex, but they certainly aren't complicated to use.
To purchase the product use the link below:
Click here to view more details
January 25, 2011 · Posted in
Uncategorized
·
Comments Off

on In-depth on the Reason Combinator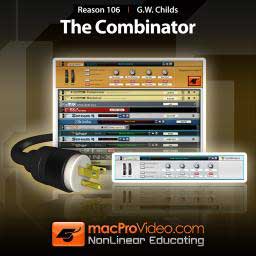 macProVideo.com has released a new video tutorial on Reason's Combinator Here's what they have to say about it…
In this tutorial, G.W. Childs, one of the original Combinator sound designers for Reason 3 and Reason 4 will give you step by step examples detailing the "ins and outs" of the Combinator, while showing you how to create powerful, new Combinators using hot new instruments like Kong.
You'll get in-depth examples of how to design your own elaborate and powerful instruments by combining instruments and FX together. Additionally, you'll learn how to create your own FX presets by combining loads of different FX devices. You'll even get cool examples in how to remix your own tracks using the Combinator!
This course also includes an exclusive Refill collection designed by G.W. exclusively for this course. You can use its presets to follow along, or just use the performance Combinators, drum Combinators, and FX Combinators for your own musical creations.
Pricing and Availability:
From $25.
More information:
July 11, 2010 · Posted in
Uncategorized
·
Comments Off

on Closer look at Combinator
The combinator is like a bottomless pit of possibility. I always find that the more I tweak it, the more "extra-tweakable" I realize it is. Last week I reintroduced the fundamentals of the combinator for you. This week I'll go deep with you and show you some advanced techniques you can employ. Keep one hand on your controller keyboard and the other on the youtube pause button… this one moves quickly.
April 13, 2010 · Posted in
Uncategorized
·
Comments Off

on Boost 309 from Soundcells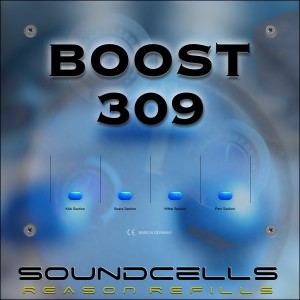 "Boost 309 V2" is based on the complete sample set of the vintage, lo-fi but charmingly sounding machine Rave-o-lution 309 by a company named Quasimidi. Soundcells have created 90 brand new combinator drum machines for you with these samples. It all ranges from the old original 309 thing to amazing and unique patches that could have never been created within the 309 itself. Besides cool beats and complex, crazy rhythms Boost 309 will offer you even more!
While closing version 2 of this ReFill we found ourselves putting 200 combinators into this product. Version 2 is a huge update which adds 20 new combinator patches, 40 rex loops making use of our "Boost 309" drum machines and the original (!) Rave-o-lution groovebox, as well as completely redesigned and great looking backdrops…
Boost 309 V2 Contents:
• 110 combinator patches containing deep basses, great playable keys, surprising leads and awesome pads.

• 101 NNXT patches, 22 redrum kits and over 300 samples.
• Of course the original 309 samples and waveforms.
• The 90 combinator drum machines we have talked about above are in fact 45 basic setups with their 45 shuffled counter parts
(10 new machines since V2).
• 40 rex loops making use of the "Boost 309" drum machines as also the original machine.
A web address to link to for more info and many "Boost 309" only MP3s:
Offering price is 19,- EUR until the end of April (normally 29,- EUR).
September 28, 2009 · Posted in
Electronic Music
·
Comments Off

on Chip Collection releases V-synth patch library
Reignite your Roland with 50+ patches handcrafted for the V-synth. Designed over a period of months, it features: A better TB-303 recreation, Real 909s, classic dance sounds, super dark analog leads, and drum loop setups. From bizarre to extremely useful the V-synth patches set by Chip Collection also contains two fully sampled stratocaster guitars with multiple patches for each style (including real distortion).

Need classic techno/dance sounds? Included are emulated sounds like those used in the production of Bambee, Alice DJ, and Dr. Bombay just to name a few. Rippin drum n bass patches like F8ghter+, and Whoa_Log will get the dance floor moving. If thats not your thing, the 80s space sounds, killer analog leads, and pads will re-ignite your collection of V-synth patches.
LISTEN TO THE DEMO! (MP3, 5.4MB, 4 Minutes)
50+ V-synth 2.0 Patches for $25, paypal & credit cards.
Designed over a period of months, it features:
A better TB-303 recreation w/909 thats fully controllable, and arpeggiated.
Analog Leads
2 Sampled Statocaster Guitars on multiple patches (one with real distortion, 80s style)
Pads, Eery Combinations
FX & Drums
+More!
Link to V-synth Patches in our store http://www.chipcollection.com/catalog/product_info.php?products_id=51
January 21, 2009 · Posted in
Electronic Music
·
Comments Off

on New Refill from Nucleus with free demo refill
Here's what they are saying about it:
Pantheon takes Refill quality to a whole new level. There are no compromises. Each one of the 164 Combinators inside Pantheon is unique, with a widely varied signal path. Further, all Combinator rotaries and buttons are assigned to unique destinations. And finally, each Thor patch *inside* each Combinator has its rotaries and buttons fully mapped! We have even saved all Thor patches separately so you can more easily build them into your own Combinators. There has never before been a Refill with this many powerful, creative modulation possibilities at your fingertips.
Some of the patches you'll find inside Pantheon range from physically-modelled drumkits; dirty filter FM basses; majestic pads; heavily sequenced chord patterns; pristine belltone layers; futuristic lead arpeggios and much more. Electronic musicians of all stripes will find Pantheon instantly inspiring, and infinitely tweakable. Details:
164 unique Combinators.
235 Thor patches.
28 Subtractor and Malstrom patches
9 .rps demo songs.
All Combinator and Thor rotaries/buttons uniquely mapped.
Detailed design documentation for each patch.
Demo refill can be found here >>
Lizard has released yet another Refill for Reason – his previous releases has been highly acclaimed and I have used them a lot myself. I have not tried this one and judging from the ad below I am not sure what we are supposed to expect from this one.
This synthesizer was released in 1981, and features six voice polyphony (as if anyone didn't guess that by its name), a 5 octave keyboard (61 keys, not touch sensitive), 32 programmable memory slots, 1 VCO per voice, 24 dB/octave VCF's & normal ADSR controlled VCA, a cool arpeggiator and a quite useful effect section. The VCO is square, PW or PWM with controls for octave(pitch) and speed. The VCF has controls for cutoff, resonance, EG (envelope generator) intensity and keyboard tracking.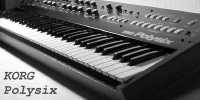 The Polysix is full of knobs and buttons, that gives you instant access to all of the parameters and effects. It was the last Korg to have that, since its successor the Poly-61 introduced DCO's and digital programming. No more hands on knobs when playing, and more tedious programming. The Polysix have 3 different play modes. Normal – as any polyphonic synth, Unison – makes all 6 voices play the same note, and Chord – memorizes a played chord and transposes this when a key in the desired pitch is played.
It also has a sub oscillator, like many single VCO synths, that adds depth to the sound. They say it sounds fatter and warmer then the 2 DCO Poly-61, although this synth has twice the number of oscillators.
The Polysix have SSM chips for its filters and envelopes, and some say this explains its warm sound. It also has a special self-tuning function. In unison mode the six voices are adjusted a little bit out of tune from each other, giving you a real fat monophonic lead sound. There are separate wheels for pitch bend and modulation. The Polysix was one of the last Korgs to have this instead of the (in my opinion) cheaper joystick.
Combinator HQ advertisement below:
This is a refill have been reluctant to release for a long time. There have been several reaons behind not doing so but primarily I felt it didn't offer much that Thor couldn't do. It was in partial completion stage when R4 was introduced and I had decided to shelve it at that time. And quite honestly, there are a few P6 refills out there already. The community risked being poly-ed out.
However this set of samples was dear to me since the Polysix was the very first synth I owned when I purchased it way back in 1983. In review of this work, I felt that it made a conscious effort to capture some of the abilities that the original unit had including unision/mono mode and chord memory. As it may not have a huge impact in the average refill library, it does offer authenticity, programing examples and a few interesting layered patches.
So now it's out there. I also had a few patches in there that were R4 and decided to omit them. This one I believe to be R3 freindly containing no devices that are native to the newest version of Reason. This has variances on 60+ sampled patches. Over 150 Combis in all. Hope it has some value to some one.